Sweet little flower cupcakes get "planted" in a bed of candy. So easy to make with cupcakes straight from the grocery store bakery!
Perfect for a Mother's Day treat or spring party favor, these potted cupcake flowers are as easy as they are cute! I didn't even have to bake for this. My secret? Grocery store bakery cupcakes!
That's right. Sometimes just look to your grocery store bakery for an easy treat (and canvas for your creations!).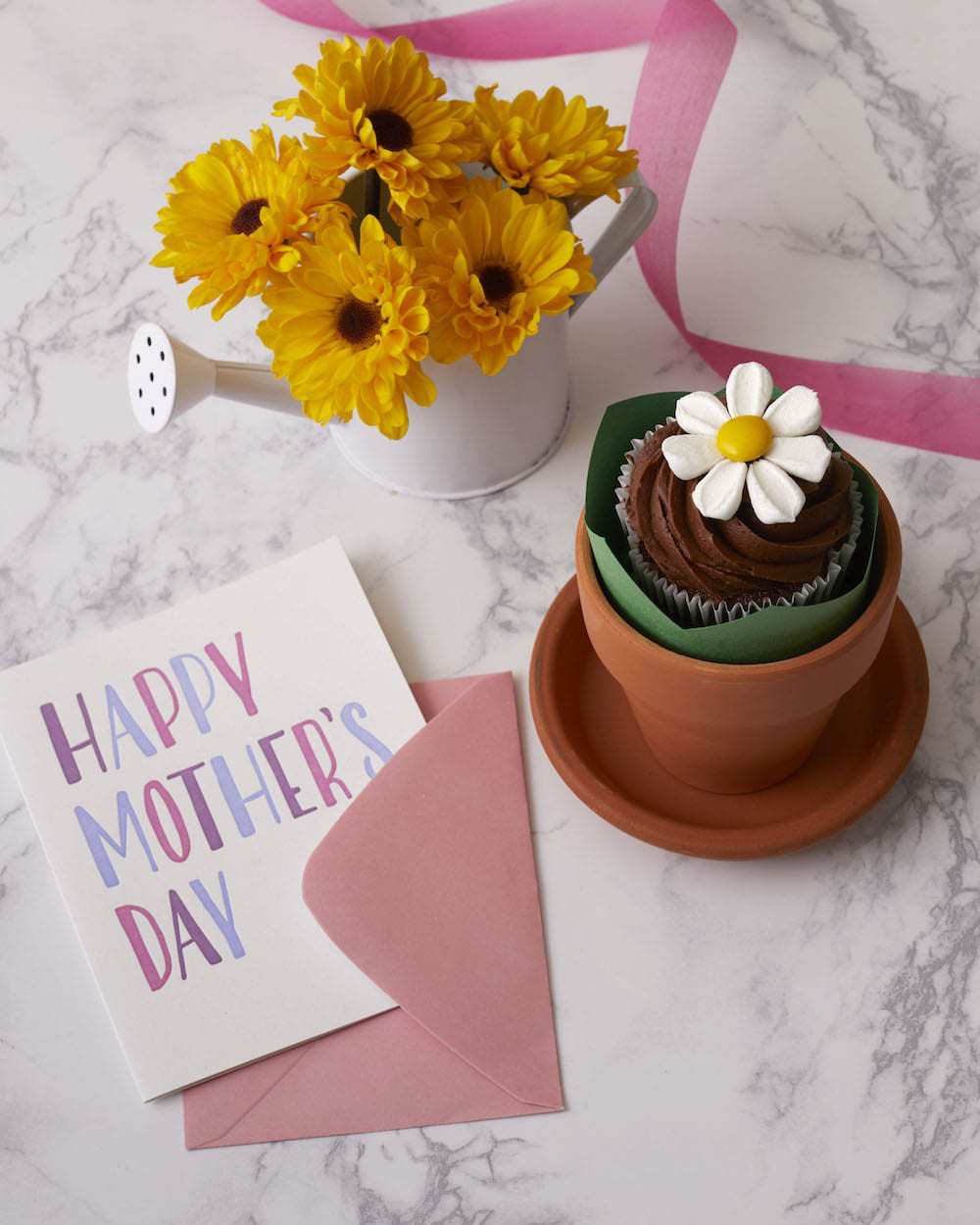 Check out the video below to see just how to make this little sweet treat. It's so simple the kids can get in on the fun.
I found mini terra cotta pots at a few places! My local hardware store, Hobby Lobby, and Michael's. I opted for chocolate cupcakes (that you can easily find at your local grocery bakery) because it looks like the chocolate is "dirt!" I find bakery cupcakes often have sprinkles on them. I say no problem! Usually they are multi-colored and add to the festivity of my treats.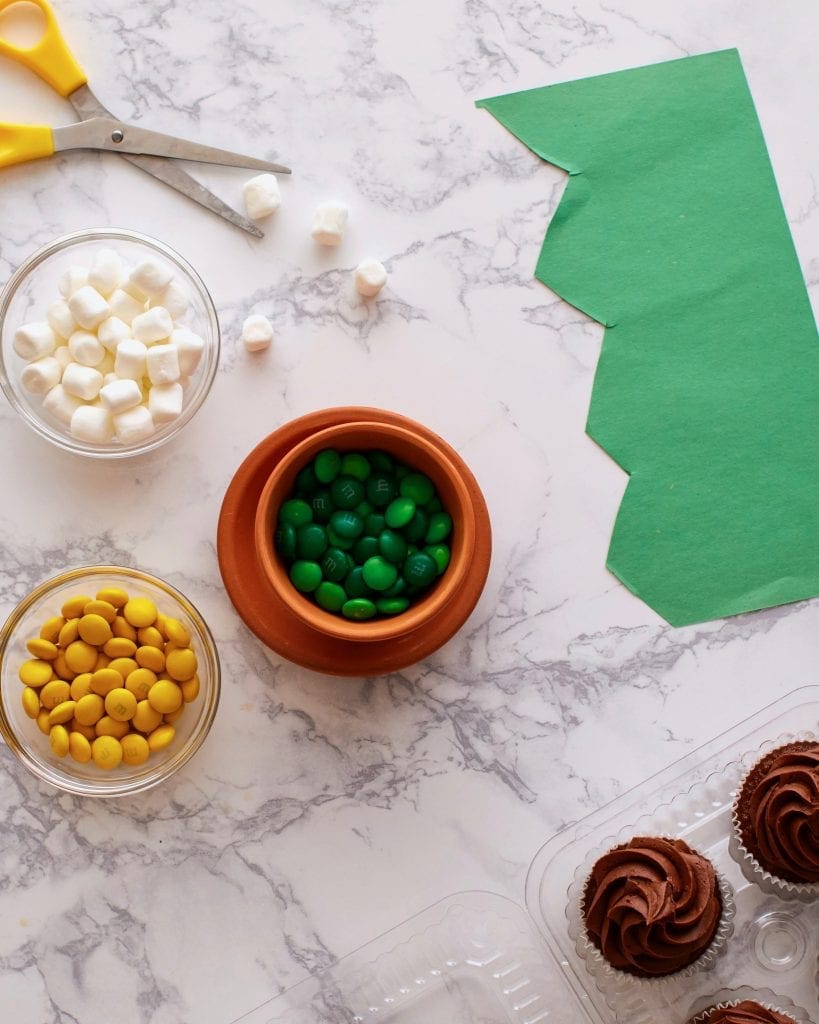 As for the other supplies, you can get single colored M&Ms like the green I used, or just a bag of various colors from the store. Keep it simple if you like! I had a little stack of construction paper in my drawer for the "grass," and mini marshmallows are typically on hand in my pantry. All in all this DIY project was completely my style. It involved food, no painting or glueing, and zero crafting skills needed!
 Sweet little flower cupcakes start with cupcakes from the grocery store bakery. It doesn't get easier than that!
Here's all you need to make these sweet little flower cupcakes:
Chocolate cupcakes from the grocery store bakery.
Mini terra cotta pots.
M&M candies. (Plus yellow ones for the centers)
Green construction paper cut into spiky strips.
Mini marshmallows cut in half lengthwise (on a diagonal).
For more darling cupcake ideas see my recipe for Spring Cupcakes. And for cake decorating ideas click HERE. You can use some of these ideas on grocery store cakes as well!
Recipe by Tara. Content created for @GiveBakeryBecause May 2017.