---
Layers of cake and chocolate frosting slice perfectly to look just like your favorite Kit Kat bar candy!
---
Don't break me off a piece, slice me a piece of this awesome cake! The outside lined with endless Kit Kat bars and the inside layered to be just like your favorite candy. Chocolate ganache and cake perfectly mimics the layers of crisp wafers and chocolate in the bars.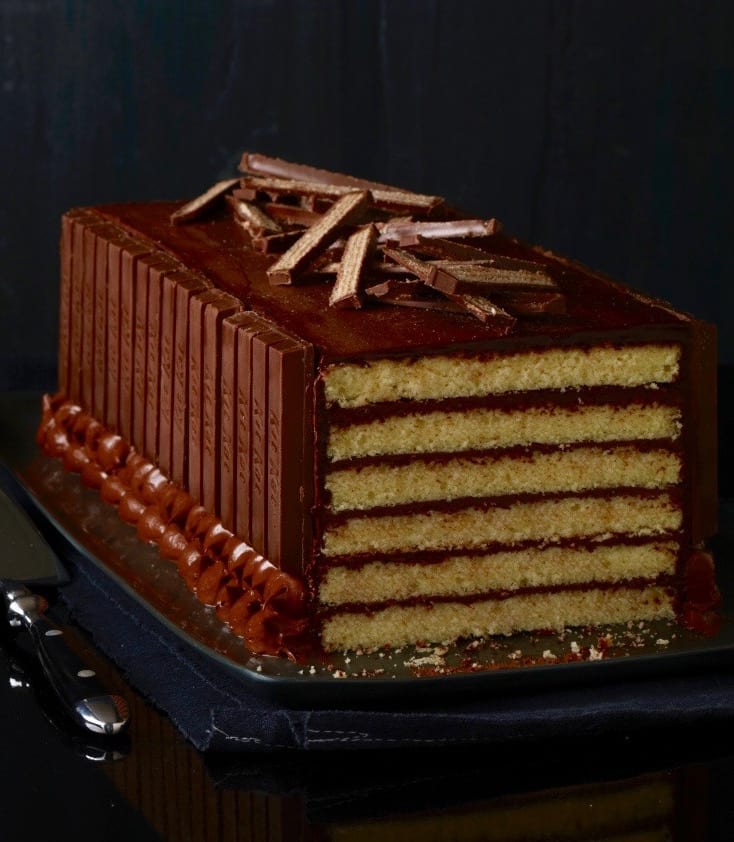 Jump to:
The Perfect Halloween Cake
Whether you're using up your extra Halloween candy on this cake, or just making it to celebrate someone's love of the crispy, crunchy treat, your guests will go crazy for this!
To make it super easy I used cake mix. You can pick your favorite brand. I used two boxes and baked it in a sheet pan. That's kitchen-speak for a rimmed 13-x-18-inch pan, like this one.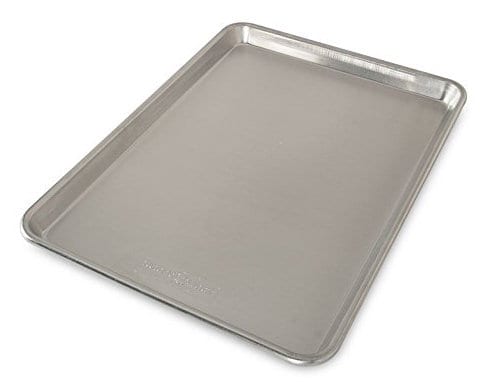 This size pan makes three perfect rectangles of cake that can be sliced in half horizontally to make a total of six cake layers.
TIP: Chilled cake is always easier to assemble than freshly baked and cooled cake. If you've got time, bake the cake a day ahead and keep it wrapped in the fridge until you're ready to use it.
The layers look just like the middle of that Kit Kat bar and taste even more glorious.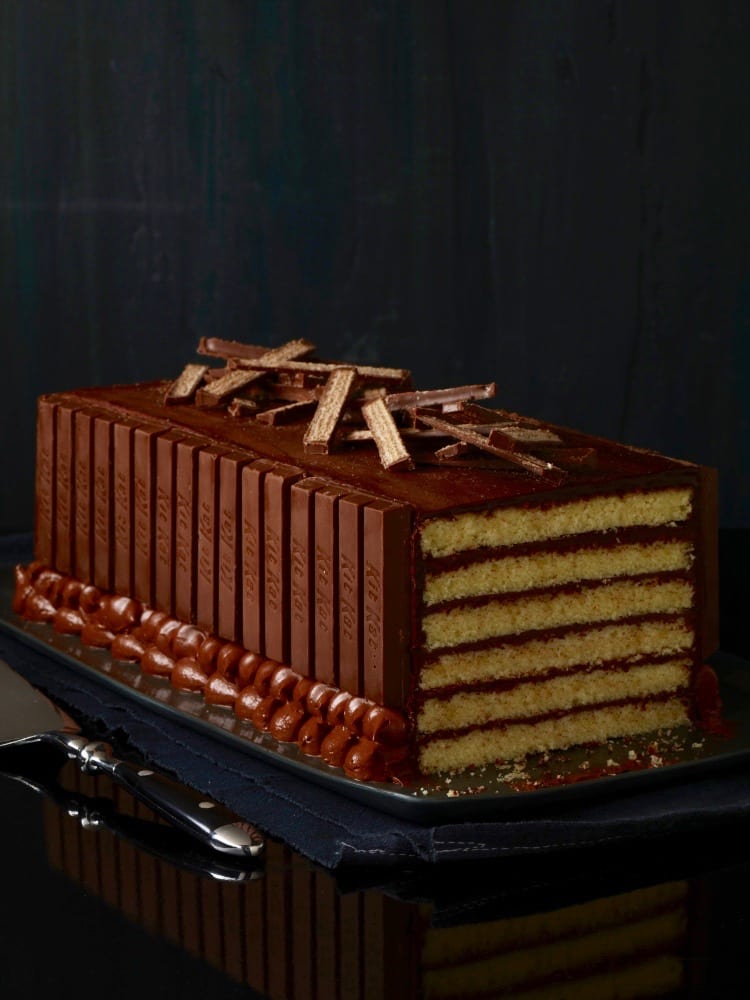 Find a platter or serving board that will fit the cake. With the icing you'll want something about 14 inches long. Here's a great white option that you can use for so many other things.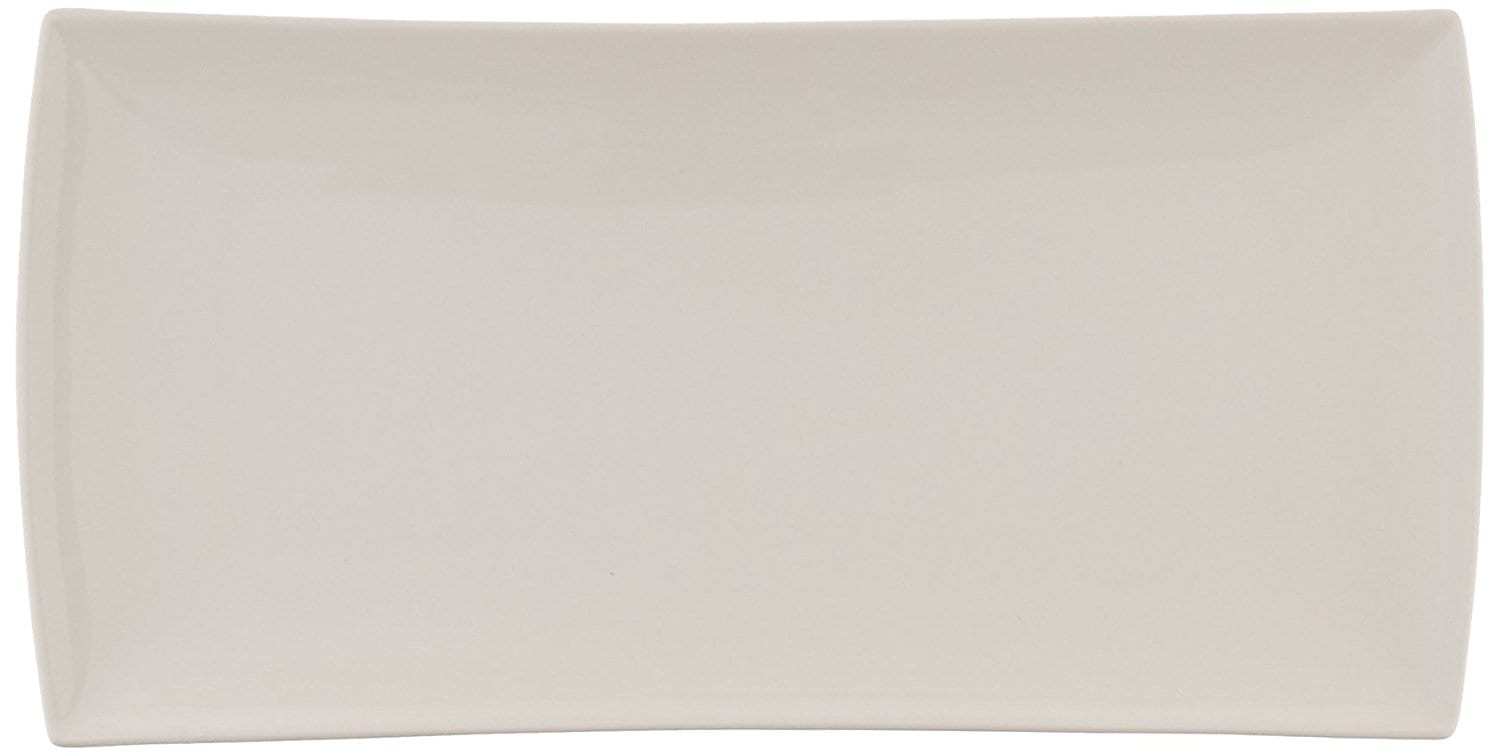 You could also keep it dark for Halloween with this black slate tray. It doubles as a cheese platter for other times! It comes with chalk.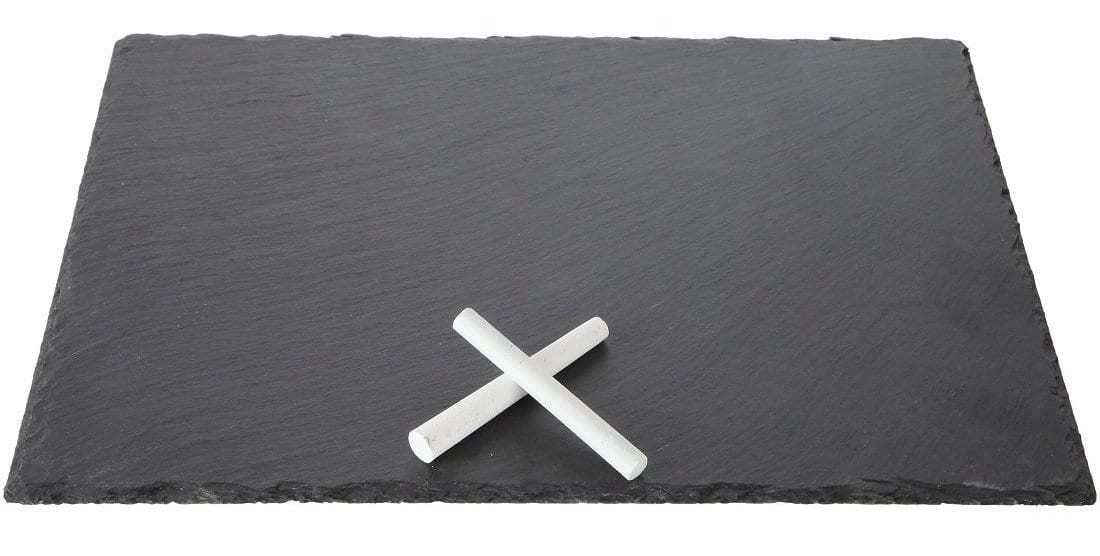 I used a glorious Whipped Chocolate Ganache frosting for this cake. Of course you could use canned frosting if you want (I don't love it! And it doesn't pipe around the bottom of the cake as well). My whipped ganache is a luscious, smooth frosting that melts in your mouth. So you'll want to give it a try!
Ganache is that silky chocolate mixture in the middle of truffles. You make it by gently melting chocolate into hot, heavy cream. Once solidified it is a melt-in-your-mouth delight. Often it is poured over cakes before it cools and creates a nice shiny coating.
If you whip ganache when it is just cooled, it becomes a spreadable, fudgy frosting. The only trick is you need to spread and pipe it quite quickly before it sets again. It will maintain that shiny look if you do that. Otherwise it will look a bit rough (although it will still taste delicious).
Whipped chocolate ganache frosting makes the perfect melt-in-your-mouth layers for this Kit Kat bar cake.
Now for the most important part of the cake. The Kit Kat bar candy! You'll need about 34 mini Kit Kat bars. You can use regular size if you like, but with minis you don't have to have any rough edges because there is no need to break any in half. Line them up along the sides of the glorious cake.
I garnished the top with extra sliced Kit Kat bars as well. I hope you love this cake as much as I do!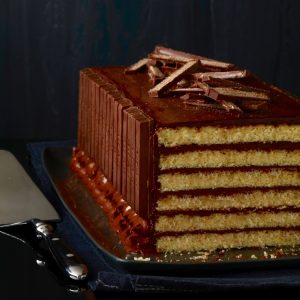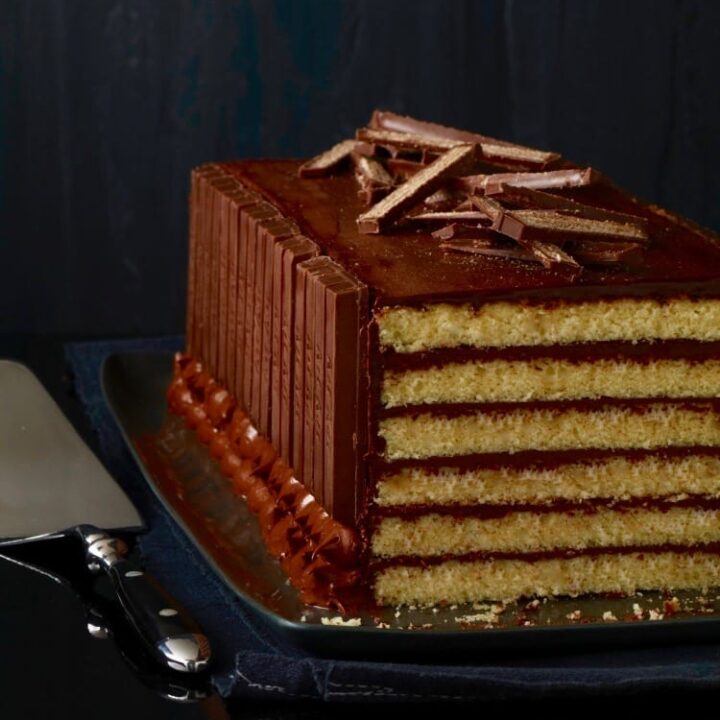 The Real Kit Kat Cake
A real Kit Kat bar cake that mimics the candy. A perfect way to celebrate a sweet tooth or use that extra Halloween candy!
Ingredients
2

boxes white or yellow cake mix

batter prepared

34

mini Kit Kat bars
Instructions
Heat oven to 350ºF. Grease a rimmed 13-x-18-inch baking sheet and line the bottom with parchment. Spread batter in pan and bake cake until done, about 40 min. Cool, then turn out on a wire rack and remove parchment. (Chill the cake overnight if possible for easy handling)

Cut cake to make 3 equal pieces measuring about 4½ by 11 inches each; discard cake scraps or save for another use. Cut the 3 layers in half horizontally to make 6 very thin and even cake layers.

On a serving platter top one thin cake layer with about ⅓ cup

Whipped Chocolate Ganache

and spread in an even layer. Repeat with remaining 5 layers. Frost the entire outside of the cake, smoothing the sides and top.

The Kit Kat bars are shorter than the height of the cake, so pipe a few rows of dots of ganache around the base of the cake with a #10 or #12 plain piping tip. Decorate the edges with the Kit Kat bars and the top with extra sliced bars. Chill until ready to serve.
Notes
Chilled cake is always easier to assemble. If you've got time, bake the cake a day ahead and keep it wrapped in the fridge until you're ready to use it.
Nutrition
Calories:
3981
kcal
Carbohydrates:
874
g
Protein:
40
g
Fat:
37
g
Saturated Fat:
22
g
Cholesterol:
3
mg
Sodium:
7545
mg
Potassium:
564
mg
Fiber:
12
g
Sugar:
464
g
Calcium:
2224
mg
Iron:
21.9
mg
For more chocolate desserts try these favorites:
Chocolate Covered Pretzel Pie with creamy custard filling in a salty sweet pretzel crust.
Double Chocolate Muffins have chunks of melty chocolate baked right in.
Cake recipes for any occasion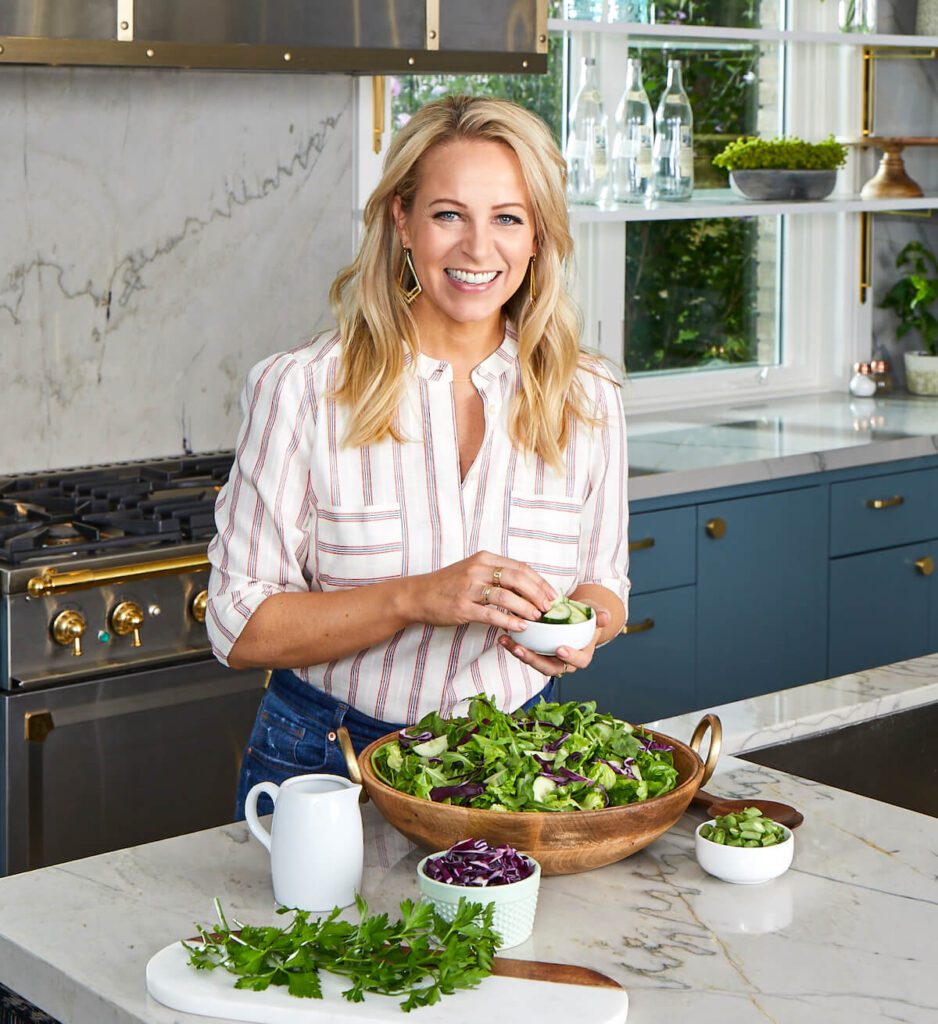 About Tara Teaspoon
I've been in the food publishing business for over 20 years, creating recipes & food-styling for magazines, books, television & advertising. Order my new cookbook & stick around for amazing things to eat.
Recipe by Tara Teaspoon. Photograph by William Brinson. Prop styling by Michelle Wong. Food styling by Christine Albano. Originally published in LHJ 10/13