Homemade BBQ mop sauce is brushed onto your meat during a low and slow cook on the grill. The tangy, spiced mixture enhances the flavor and keeps your meat from drying out.
• • •
No one really loves to mop their kitchen floor, but this homemade BBQ mop sauce recipe is so tasty it will have you thinking of mopping in a whole new light. And since it's used in barbecuing you should have zero mess in the kitchen which means, no actual mopping!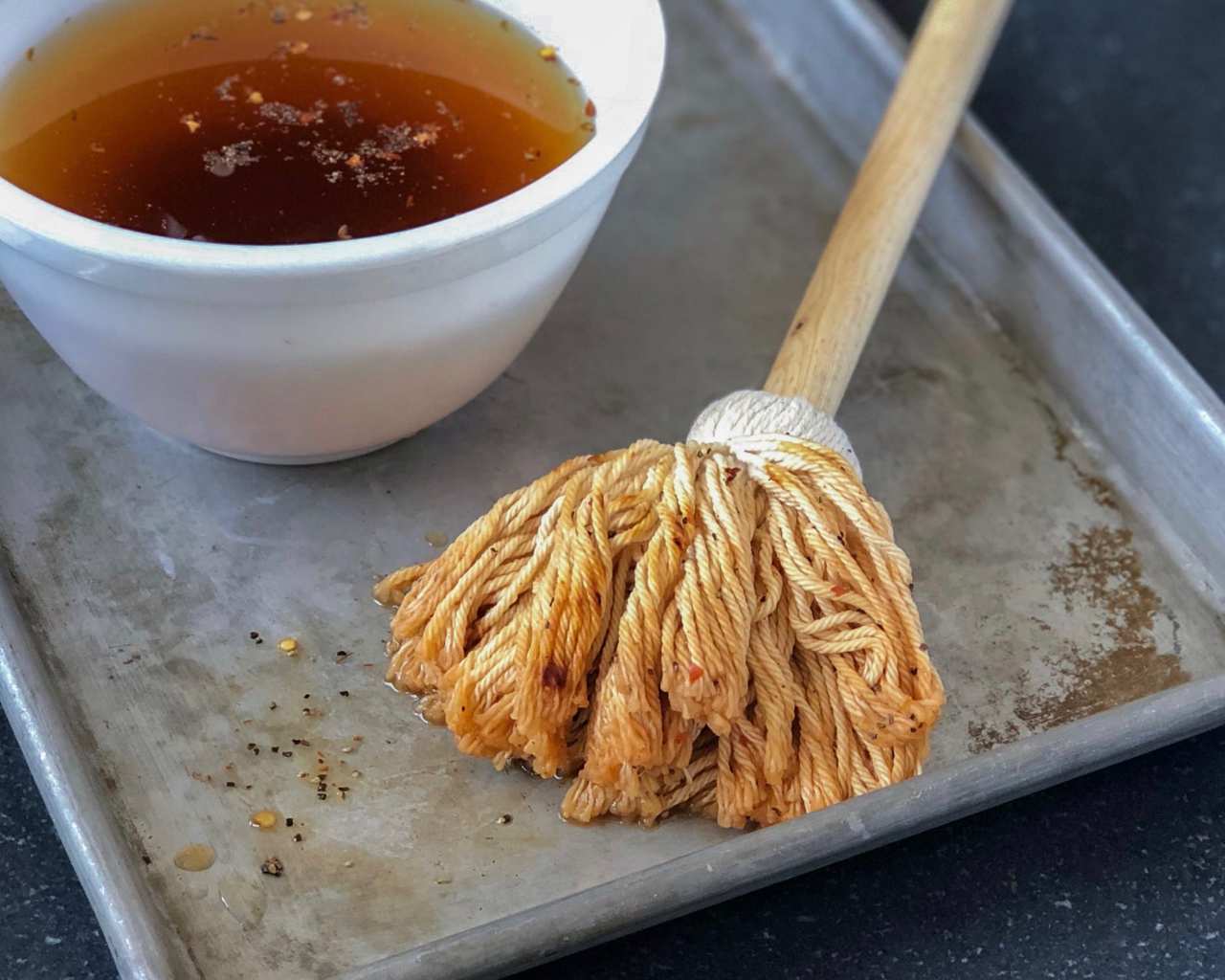 This post may include affiliate links. For more information please see my disclosure agreement.
So what is mop sauce?
While you use it for barbecue, it is not your traditional BBQ sauce. Mop sauce is very thin and has an almost water-like consistency. You use it to cook meat on low, for longer periods of time, or for smoking meats.
Mop sauce is most commonly vinegar based because it helps to increase the tenderness of the meat. Other liquids used are beer, Worcestershire sauce, or fruit juice help to enhance the flavor.
This easy, homemade BBQ mop sauce recipe lets you cook like a true pitmaster.
Mop sauce is used to continually baste barbecued meats to infuse your meat with flavor while it cooks. It's used while smoking or grilling over wood chips. Make sure you are mopping about every 20 minutes. The layers of mop sauce work with a BBQ rub to create a tasty crust on the meat. Mop lightly so you don't rub all the RUB off! Remember to get the mop sauce on the meat, it doesn't do anything if mopped right on the fat!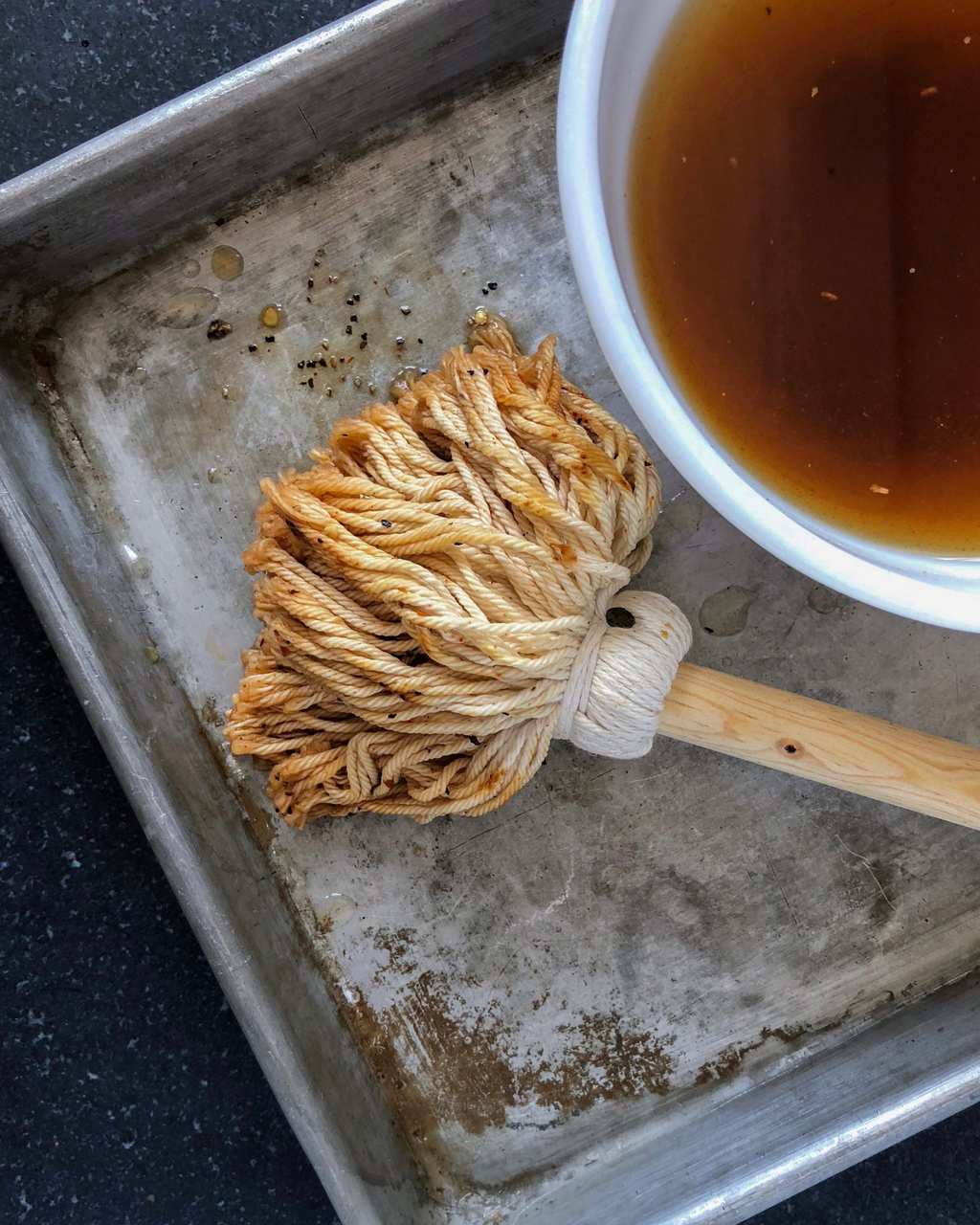 Sugar burns at 265°F, so it is a great ingredient for mop sauce, because you are cooking at low temperatures. Regular BBQ sauce has a higher sugar content so you want to save it to apply just towards the end of grilling or after for added flavor.
Mop sauce will keep for up to 3 months, but since it uses such simple ingredients it's often recommended to make new sauce fresh for every time you use it!