---
A Kansas City-Style Ribs recipe that is perfect for any summertime barbecue. The sweet and spicy flavor of this meal is finger-lickin' good.
---
If you're throwing a backyard bash, these Kansas City-style ribs are the perfect recipe to whip out on a hot summer day. And don't worry, your friends and family will be salivating over these baby back ribs before you pull them off the grill.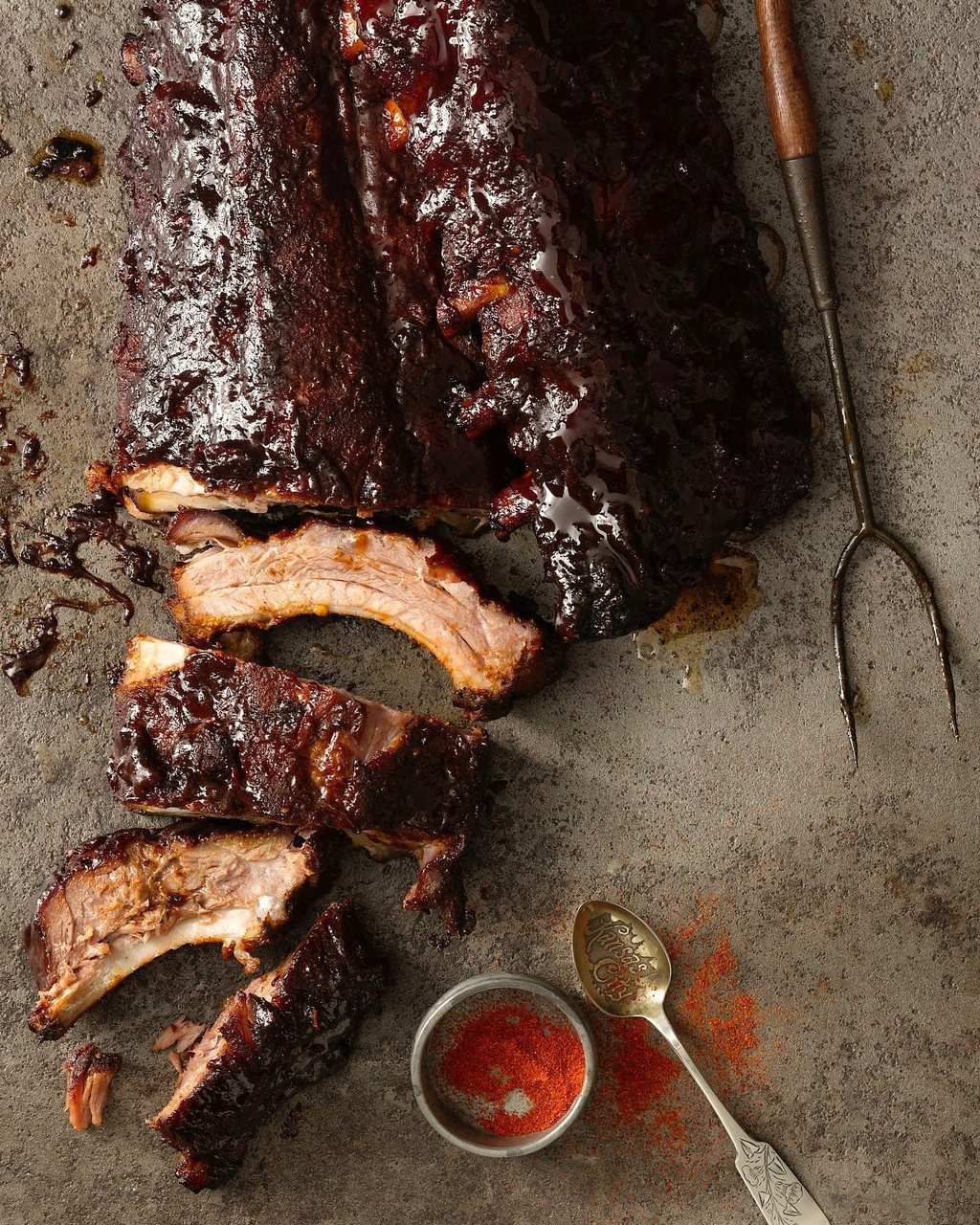 How to make BBQ ribs at home:
The first step is in the prep of your rib racks. Typical rib racks are purchased in a sealed package and for the most part trimmed. What is not trimmed is the thin membrane on the underside of those ribs. Removing the membrane from your rack of ribs before applying the rub is absolutely key. If you miss this step, the seasonings and smoke won't fully seep into your ribs. Not to mention you'll most likely end up with an odd tough and leathery texture on the ribs.
I like to use a paper towel to grab the membrane and then peel it off. This helps your hand from slipping off. You may need to loosen it a bit with a knife. You can also ask the butcher to do this step, but really it's not too hard.
Bottom line, remove the membrane for a juicier outcome! Removing the membrane from your ribs before applying the rub produces a tastier, juicier meat.
This Kansas City-style ribs recipe will let you show off your pit master BBQ skills!
This Kansas City-style ribs recipe will help you learn how to BBQ like a pro, so whatever you do, please do not boil your ribs before smoking them. When you boil the meat, you lose a big part of all of those natural juices, which is where the that meaty flavor comes from. Instead, make sure you're prepped and ready to go with this smoker box.
You'll also want to check out the technique for smoking on your regular gas or charcoal grill. It's a genius hack!! I created a helpful graphic on my Texas Brisket post.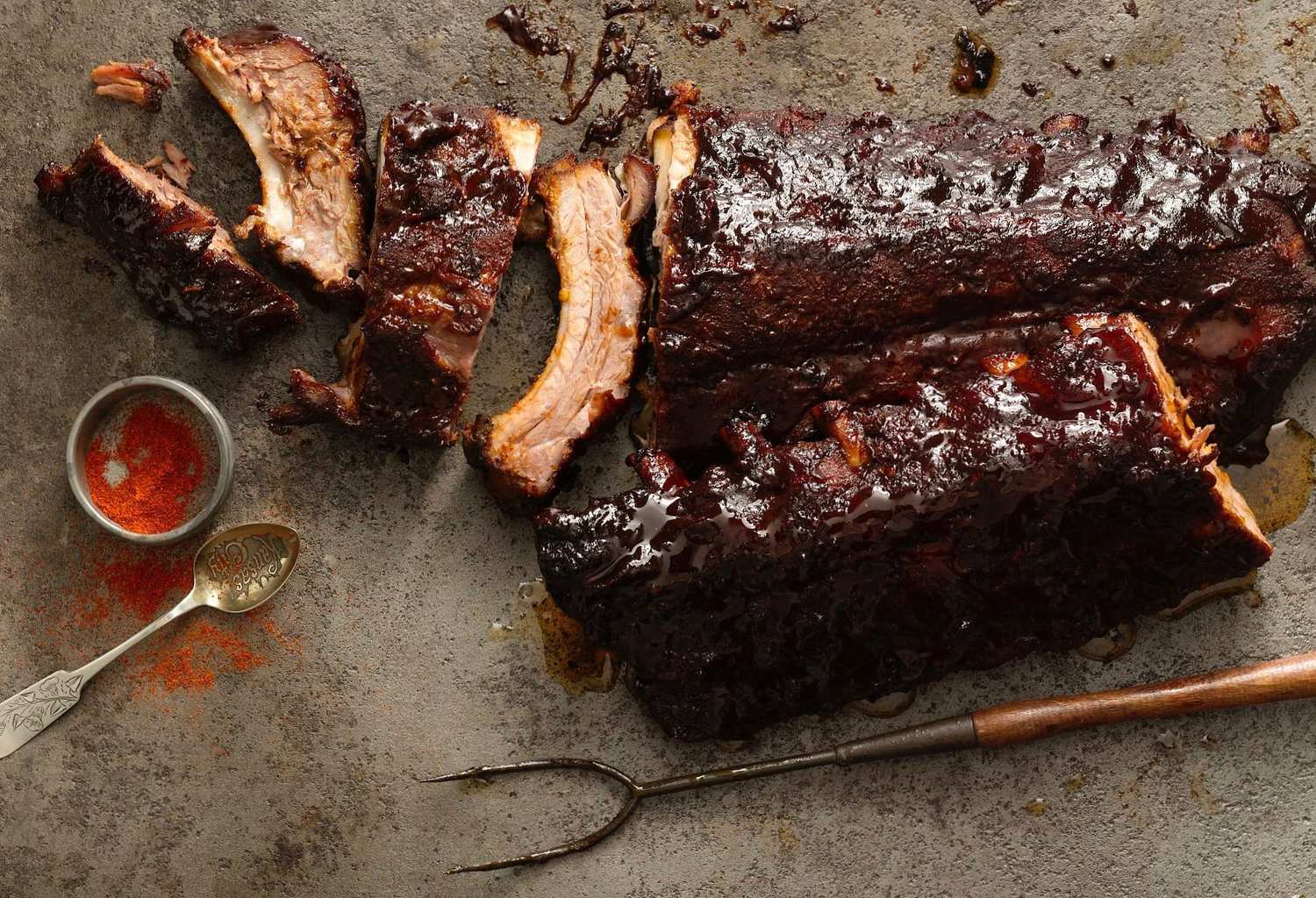 How do I make homemade BBQ ribs that will impress my friends?
I like to add a little smoke to my Kansas City ribs. This version is the long and slow version of my classic BBQ ribs. Those are the quick and tasty version! These sweet and spicy ribs cook over low heat and slowly, absorbing the amazing smoke flavor from wood chips on the grill.
What kind of wood chips should I use to smoke ribs?
Each type of wood gives off a different type of smoke and ranges from mild to strong. Your more mild flavors include fruity woods such as cherry, peach, apple and pear. Woods in the middle include hickory, maple, pecan and oak are the perfect choice for smoking pork. The strongest of the woods is mesquite, which should be used in moderation and only for short periods of time. Here's a great hickory wood to smoke with!
Hickory, maple, pecan and oak wood chips are the perfect choice for smoking pork.
I use a rub in my Kansas City-style ribs recipe as well as basting them with a mop sauce throughout cooking. All the elements of good BBQ are used here!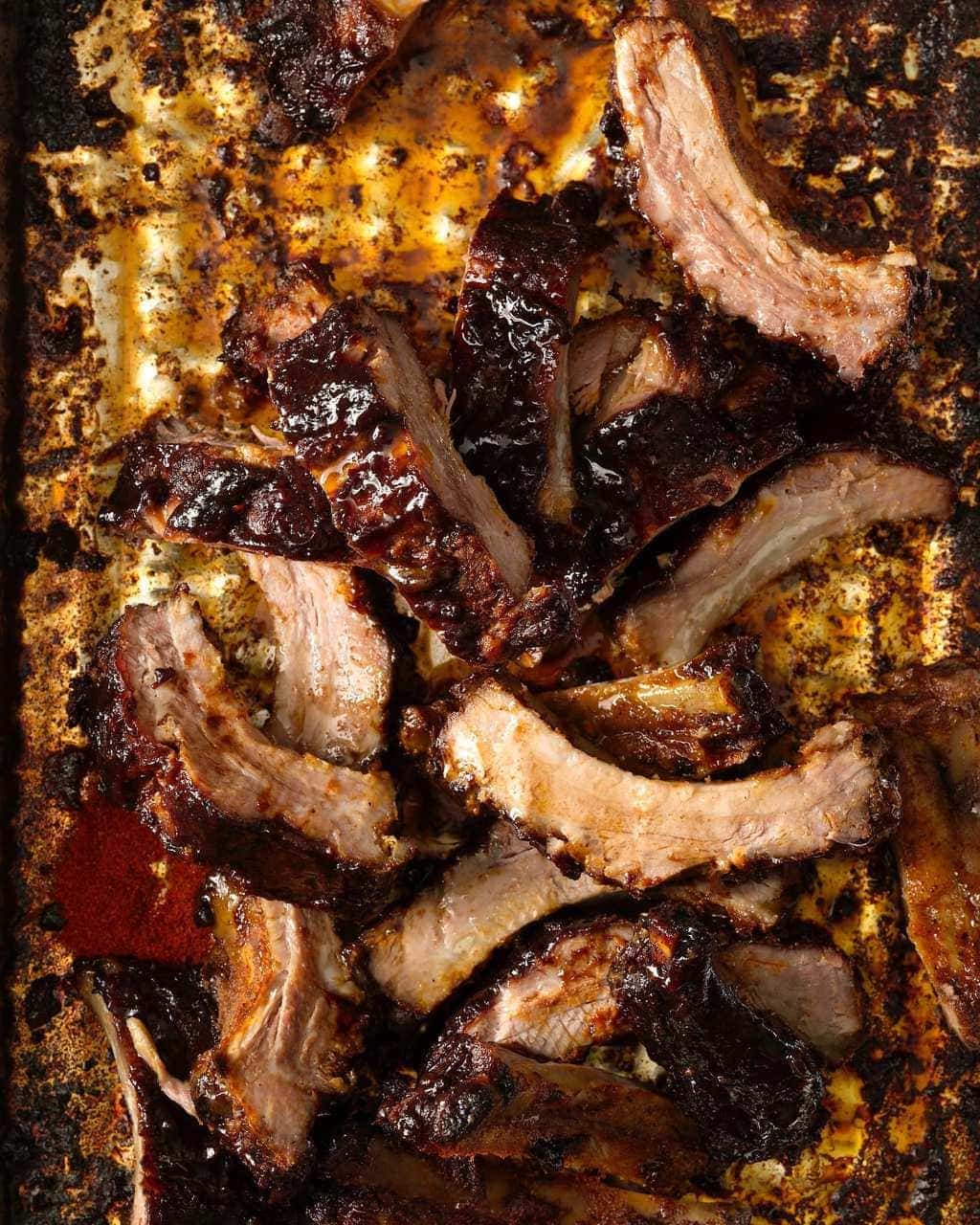 What does a mop sauce do?
For your baby back ribs to reach their full potential, you must have a good mop sauce. A mop sauce (a.k.a. a basting sauce) must be brushed over your meat multiple times during the smoking process. Your mop sauce is different from your final BBQ sauce in that it's vinegar based and draws out the cooking process to achieve that slow-roasted flavor everyone craves. The mop also keeps the meat from drying out or forming a hard bark.
Try one of my easy to make BBQ sauce recipes at home!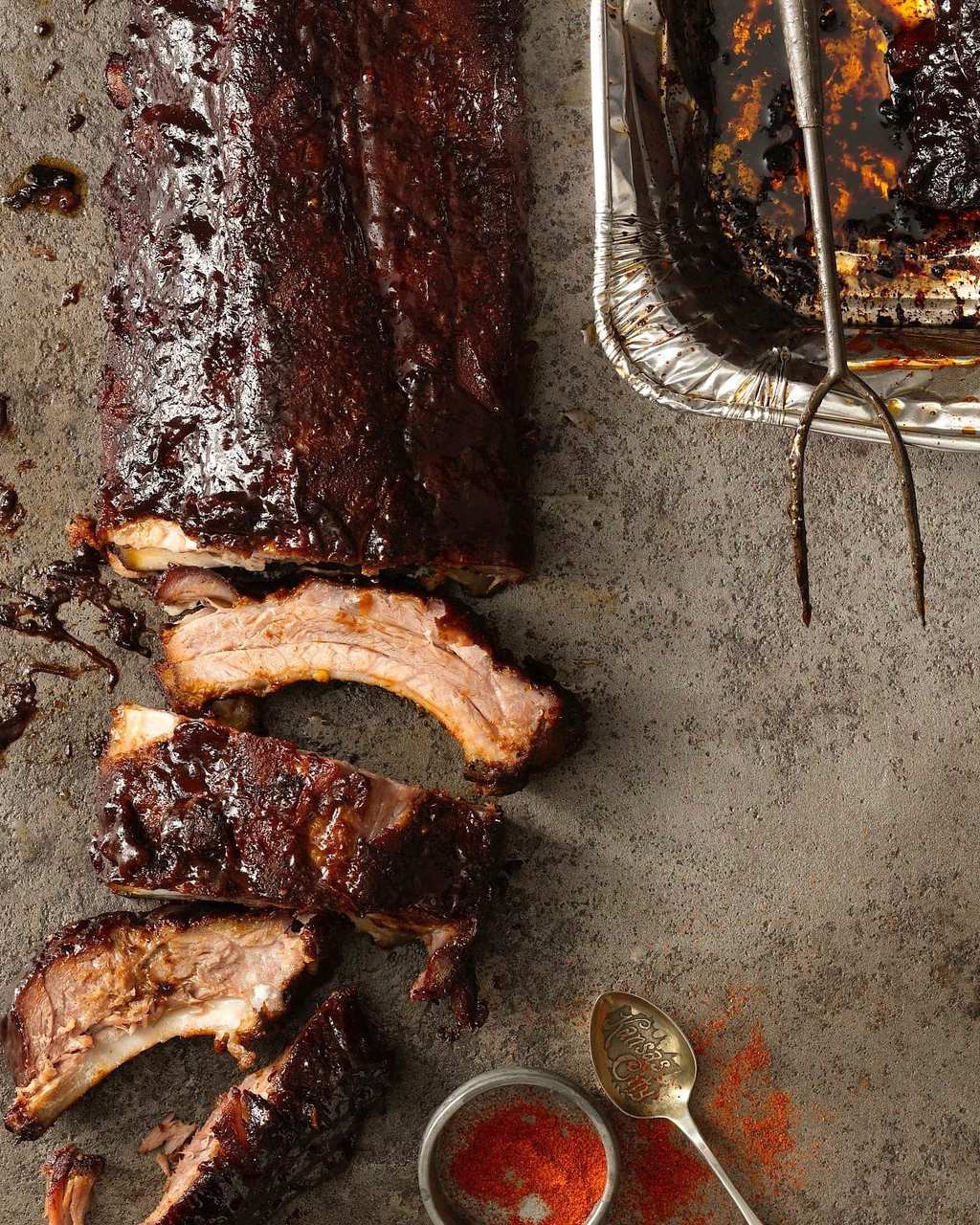 Whether you're a Kansas City native or new to the grill, these KC-style ribs can be smoked to perfection.
Find more amazing BBQ recipes on my BBQ page.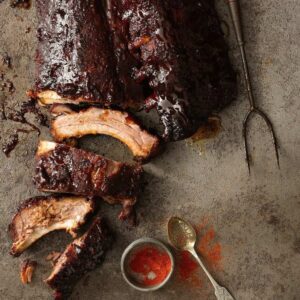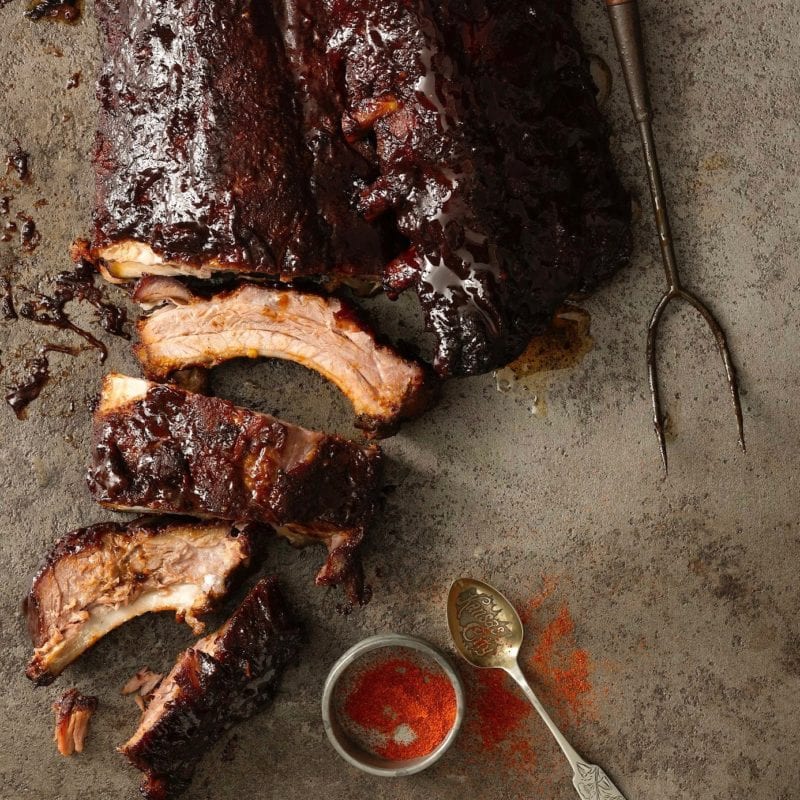 Kansas City Style Ribs
A Kansas City Style Ribs recipe that is perfect for any summer-time barbecue. Cooking these ribs over wood chips gives them an authentic smoky flavor.
Ingredients
2

racks

baby back ribs, back membrane removed

1

tablespoon

yellow mustard

1

cup

Mop Sauce

½

bottle

barbecue sauce
Instructions
Pat ribs dry. Apply a generous amount of rub to both sides of the ribs (4 to 5 tbsp). Transfer to an aluminum pan and refrigerate 30 min to 4 hr until rub looks moist. Stir mustard and 1 tablespoon rub into Mop Sauce; set aside.

Heat grill to medium low (250°F) for indirect cooking and arrange smoker box or wood chips in grill. Place ribs in the pan on grill away from heat. Cover grill and cook, basting gently with Mop Sauce after 30 min and every 20 to 30 min until ribs are tender, 3 ½ to 4 hr.

Ten minutes before removing ribs from the grill, baste with barbecue sauce. Remove ribs from grill and let rest 10 min, then cut and serve with more sauce.
Notes
The secret to KC-style ribs is mopping and wood chips. The mop sauce soaks in as the ribs cook, making them melt-in-your-mouth good! Wood chips add that authentic smoky flavor.
Nutrition
Calories:
962
kcal
Carbohydrates:
23
g
Protein:
87
g
Fat:
53
g
Saturated Fat:
10
g
Cholesterol:
333
mg
Sodium:
910
mg
Potassium:
1605
mg
Sugar:
19
g
Vitamin A:
165
IU
Vitamin C:
0.3
mg
Calcium:
122
mg
Iron:
4.4
mg
Try these finger-licking-good BBQ recipes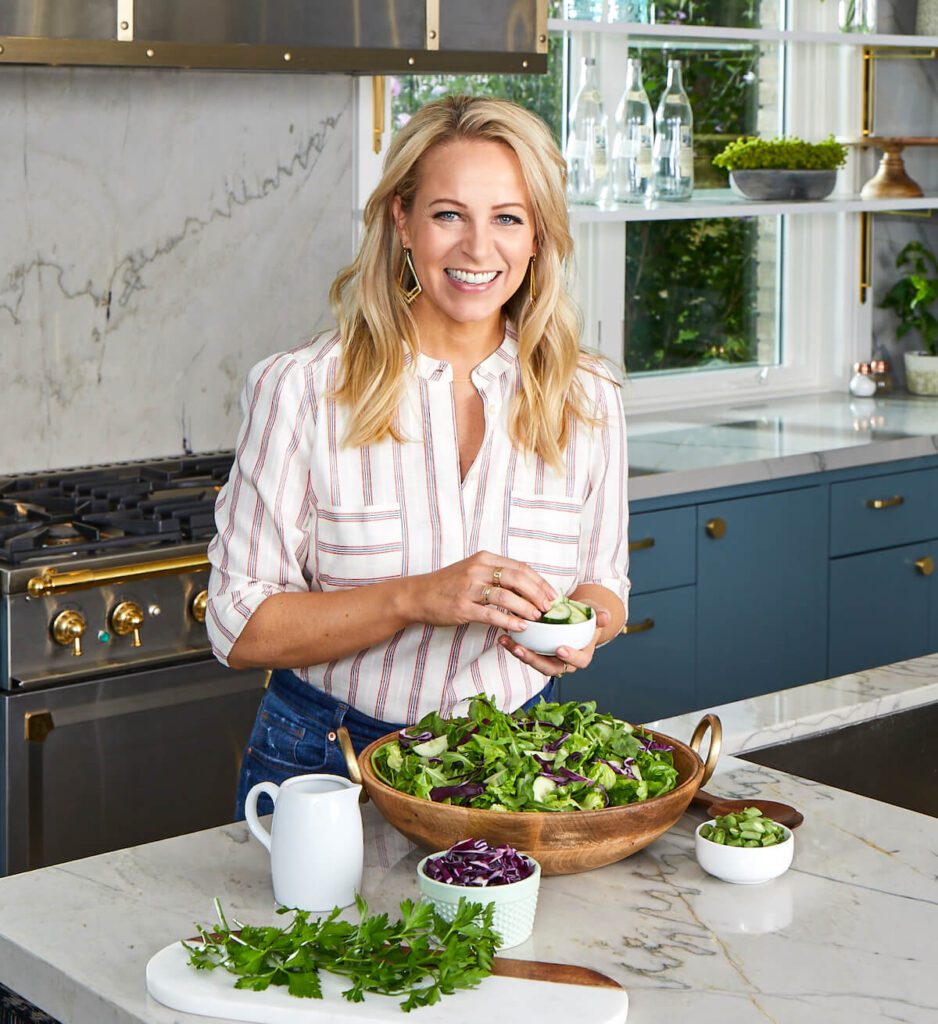 About Tara Teaspoon
I've been in the food publishing business for over 20 years, creating recipes & food-styling for magazines, books, television & advertising. Order my new cookbook & stick around for amazing things to eat.
Recipe Tara Teaspoon. Words Ashlin Almquist. Photography Romulo Yanes. Food Styling Victoria Granoff. Recipe originally published in LHJ July '11.