---
Forget the plain old hot dog. Outrageously delicious toppings and sausages are taking summer by storm.
---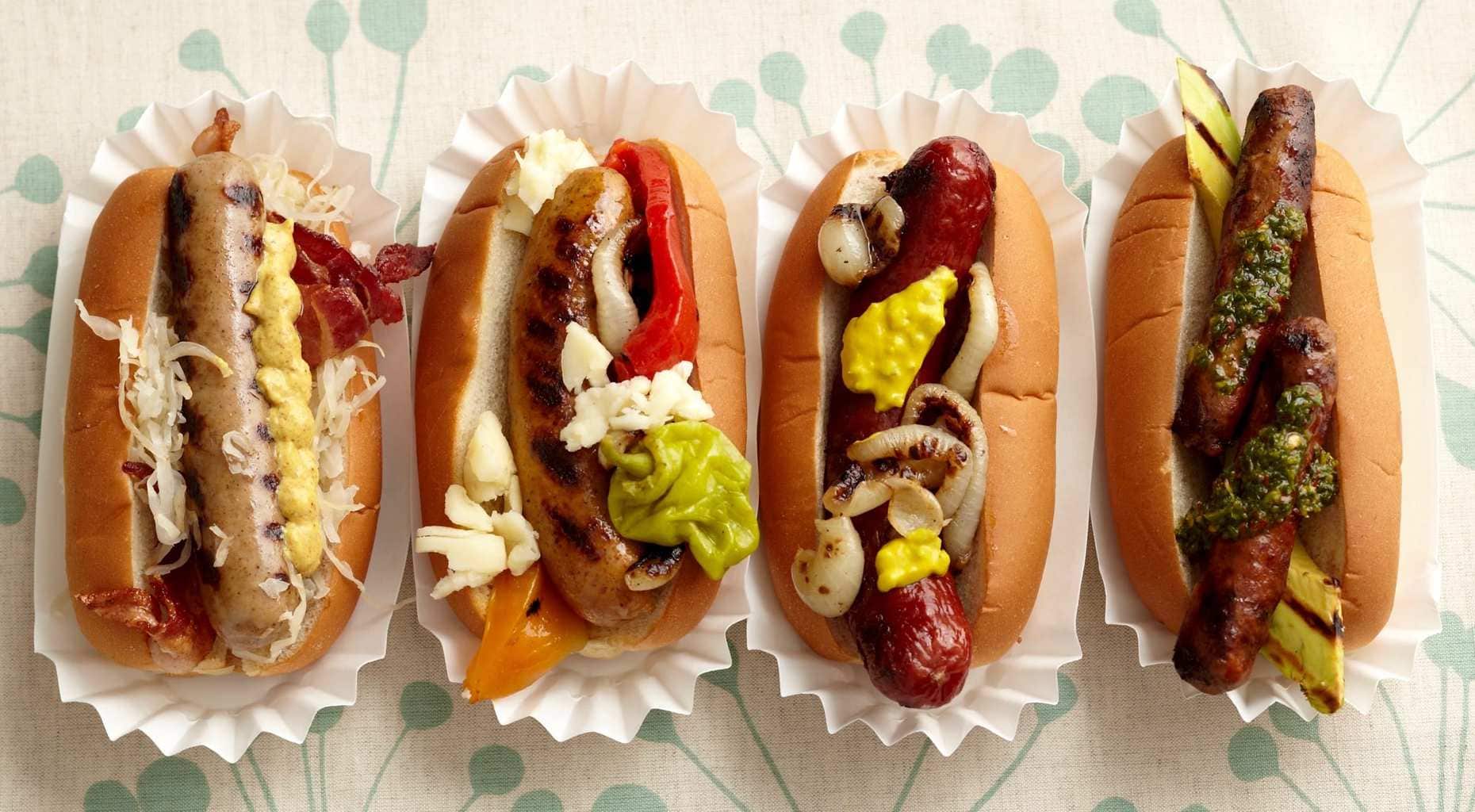 My dad loves hot dogs. I mean, he loves a lot of things, but he has a fondness for hot dogs; let's put it that way. We grew up with beanie wienies on dad's night to cook, snacking on cold hot dogs from the fridge and of course the good old, charred camp out hot dog at the cabin in the summer. Please note, the charring of the hot dog was purely due to my lack of fire cooking skills and not my father's doing.
These days my hot dog of choice is still one cooked over the fire, one night a year, at the cabin. However I've become quite a fan of eating sausages like hot dogs, and boy oh boy do I like coming up with things to put on top.
Now of course you can top a regular old hot dog with awesome ingredients. It will seriously be delicious (I've tried it). But get a load of some of the fun sausages out there and try your hand at packing on the flavor for fancy hot dogs. First up, the beer brat.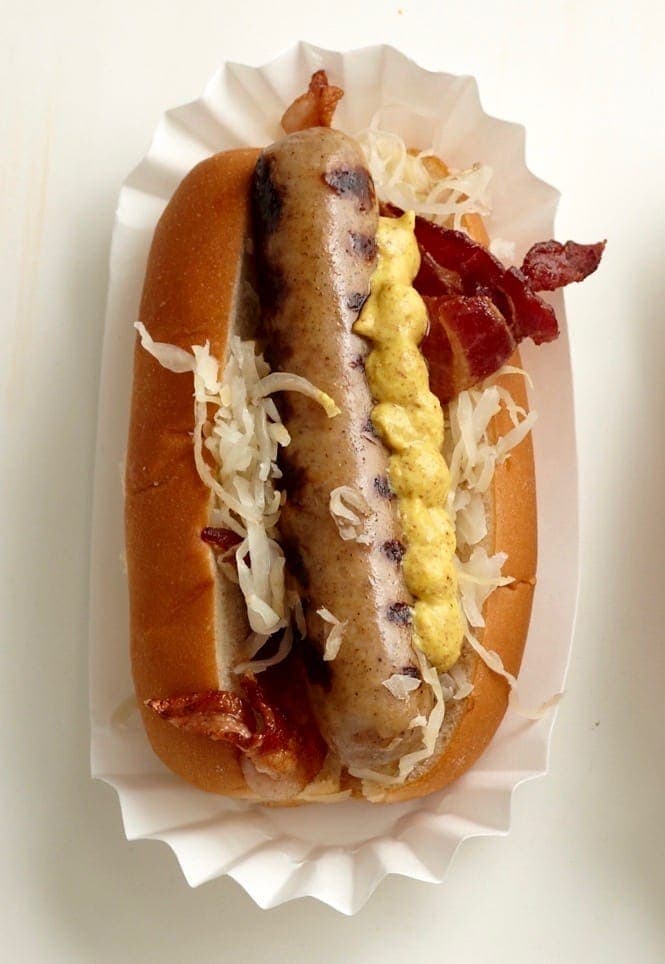 The beer brat is classic. A bratwurst is a type of German sausage. In Wisconsin and other states that want to do it up right, a beer brat is soaked in beer before or after grilling. For me, just a great flavorful brat is fine without the beer, but try it for extra flavor. Try these Saag's brats, or a Hillshire Farm or Johnsonville. I topped mine with sauerkraut, bacon and grainy mustard.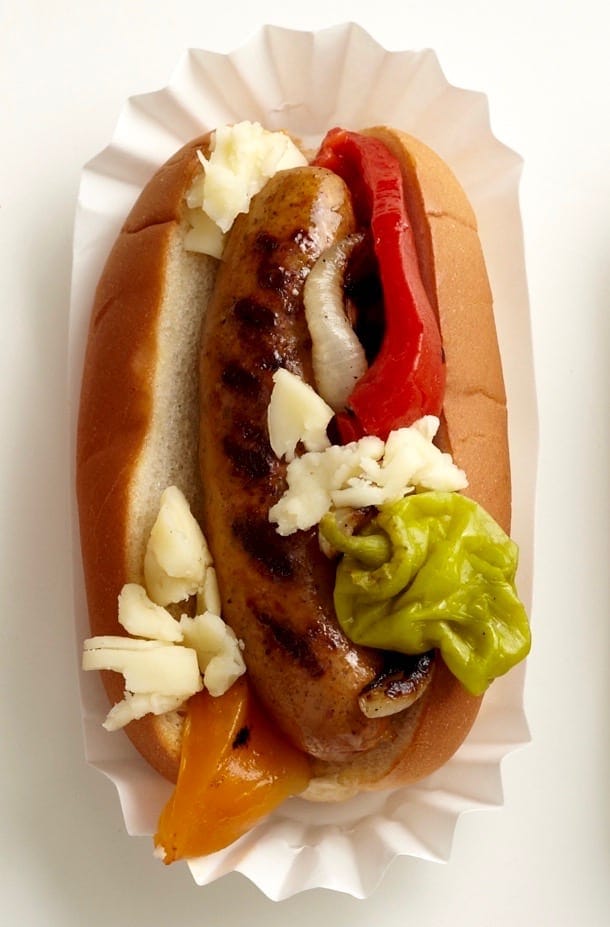 If you haven't tried chicken sausage you're missing out. Truly! There are some tasty ones out there. This one from Al Fresco is flavored with Asiago and roasted red pepper. I went ahead and intensified those flavors by topping it with some spicy peppers, onions and more cheese! If you love a good kick, try these Andouille chicken sausages too. Get creative with the toppings. Grill them of course, they love a bit of char.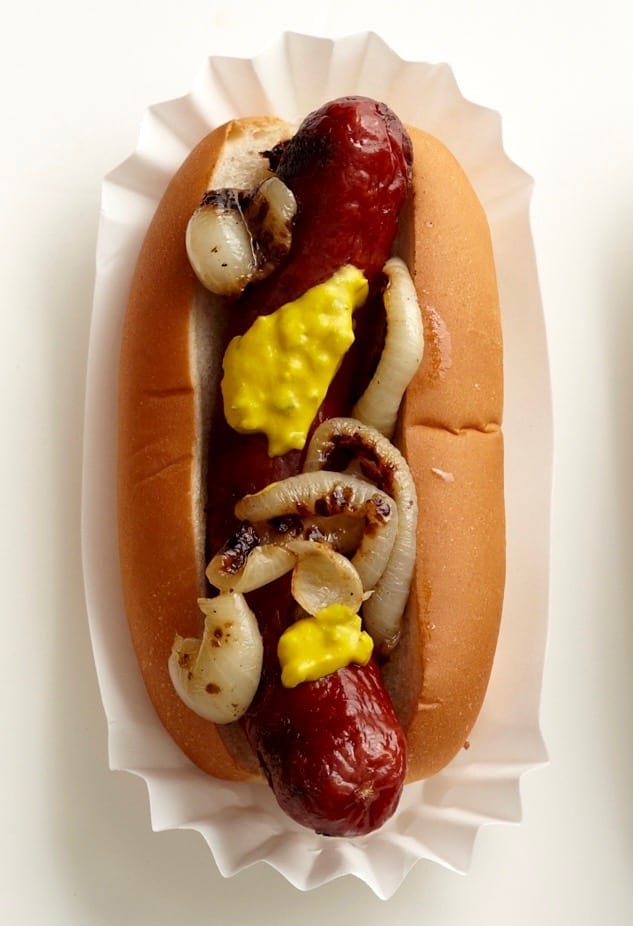 Oh mamacita! These are my favorite. Bison sausage is packed with meaty flavor and pairs well with just about any topping. When I'm not covering mine with cheese, some charred onions and yellow mustard are all it takes. These are awesome, but if you're not buying bulk, try these from High Plains Bison.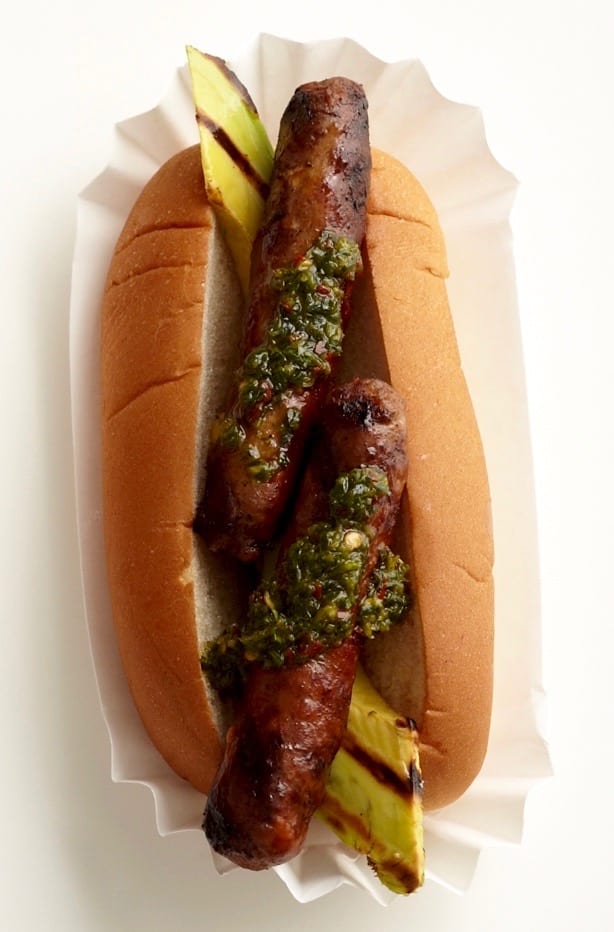 If you've really gone off the hot dog wagon and are on to sausages, try game sausage. Dartagnan has a game sampler that is pretty out of this world with duck, rabbit, veal and wild boar. They really get your tastebuds going. Your fancy hot dogs will be the hit of the bbq.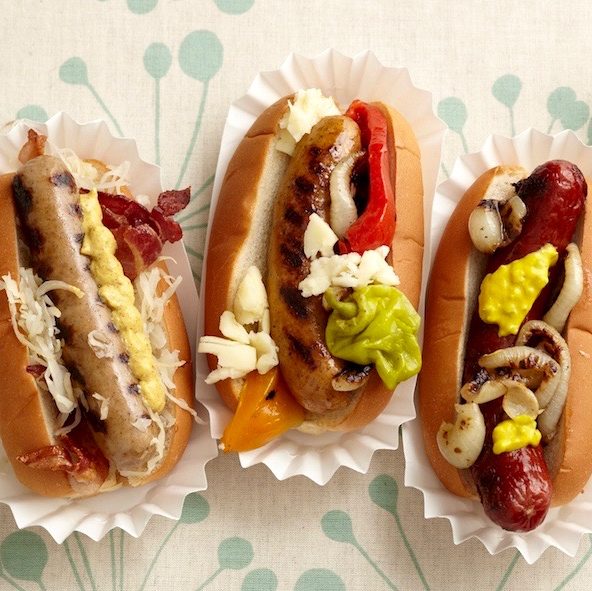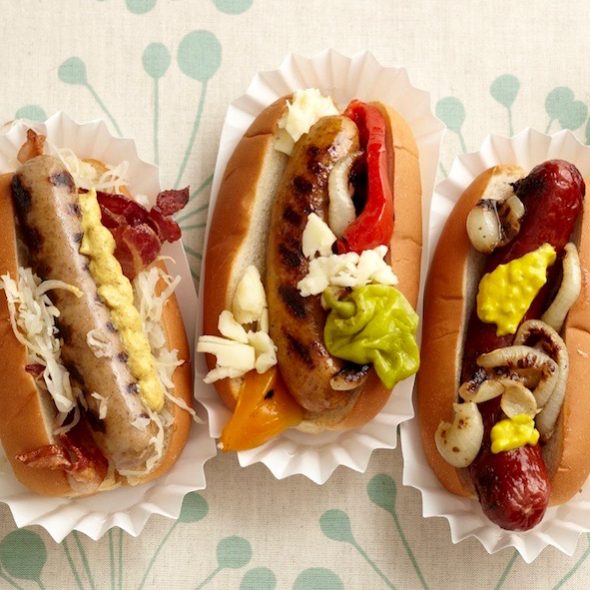 Fancy Hot Dogs
Forget the plain old hot dog. Outrageously delicious toppings and sausages are taking summer by storm. Use your imagination and favorite flavors to come up with topping combinations for your fancy hot dogs and sausages.
Ingredients
Beer Brats
Cooked bacon

Sauerkraut

Grainy Mustard
Chicken Sausage
Swiss or Asiago cheese

Roasted peppers and onions

Pickled peperoncini
Wild Game Sausage
Chimichurri

Grilled avocado
Instructions
Top your grilled hot dogs or sausages with a variety of toppings using the guide above. Get creative and make your own as well.
Newest recipes from Tara Teaspoon!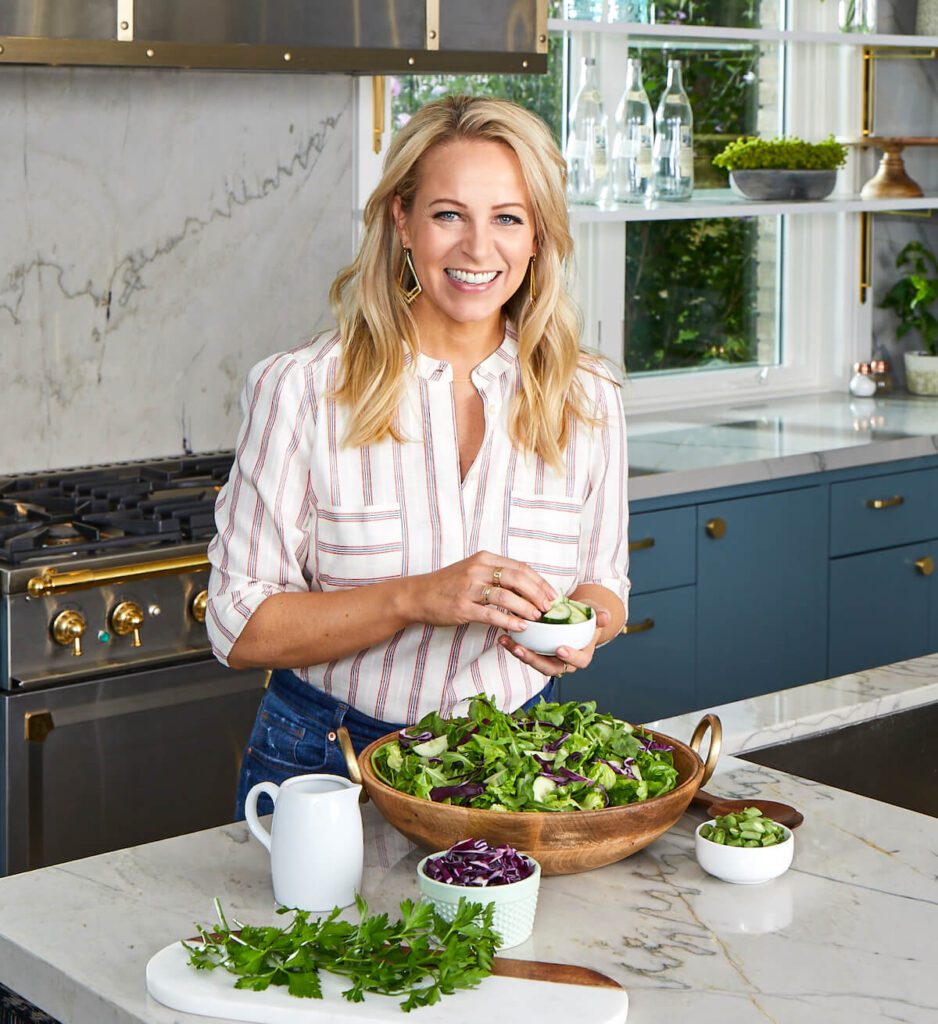 About Tara Teaspoon
I've been in the food publishing business for over 20 years, creating recipes & food-styling for magazines, books, television & advertising. Order my new cookbook & stick around for amazing things to eat.
Recipes Tara Bench. Originally published LHJ 6/11. Photography Yunhee Kim