---
This Memphis BBQ sauce recipe is the perfect finishing sauce for ribs, pulled pork and chicken. It's tangy and thin, not sticky and sweet, with just the right amount of spicy kick!
---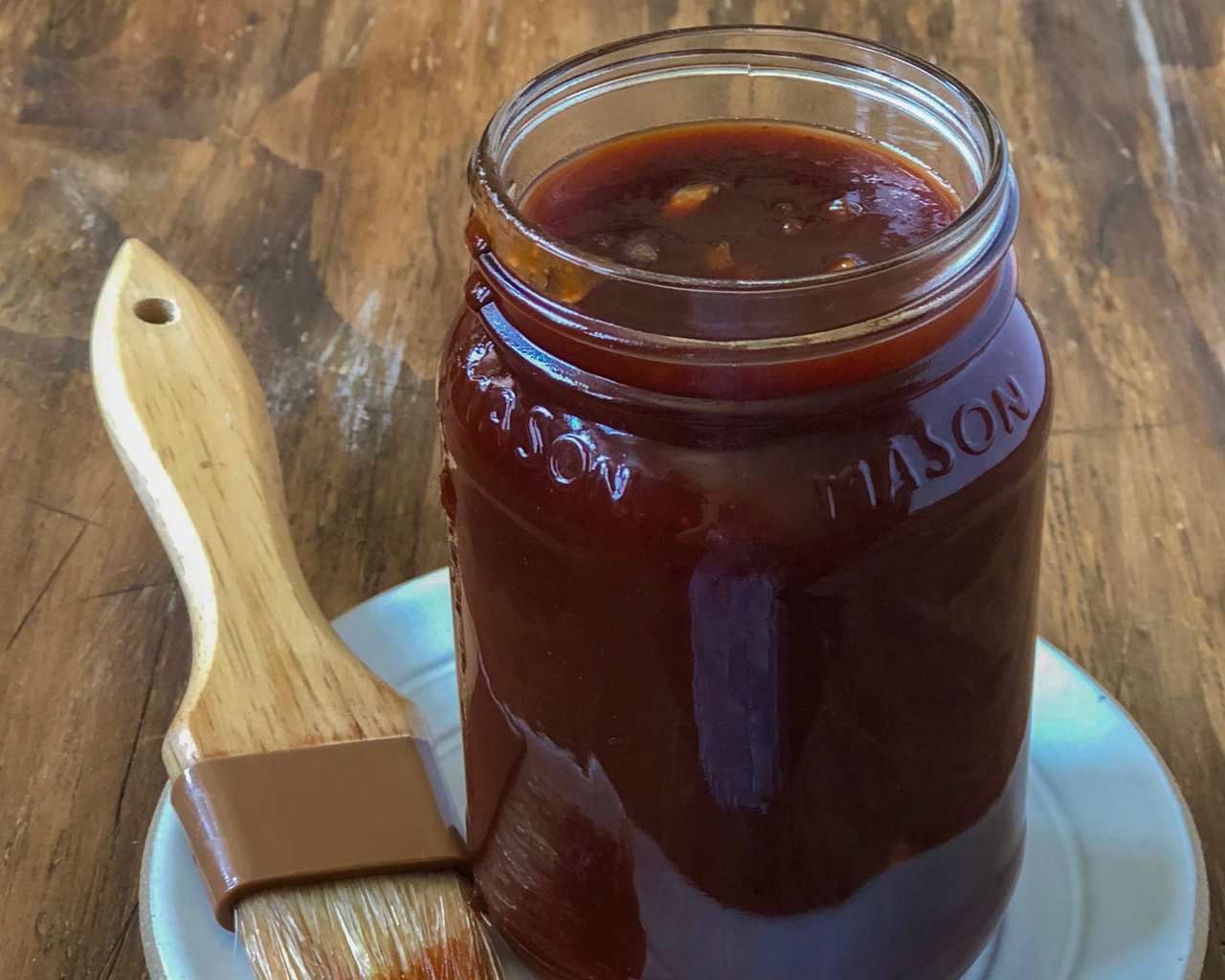 Quick-click Table of Contents:
Jump to:
Authentic Southern BBQ Sauce
Imagine yourself sitting on a porch swing in the South sipping ice cold lemonade. Kind of a nice relaxing picture, right? Well we might not all be able to live there, but once you make my delicious Memphis BBQ sauce recipe Southern living won't feel so far away.
The South is known for good BBQ, but Memphis is a city that is especially proud of the way they do BBQ.
Memphis BBQ is all about the pork. Whether its a slab of ribs or a pulled pork sandwich, pork is the go-to choice for meat. Speaking of pork, have you tried my pork tenderloin or pork kabob recipes?
I tell you what ingredients are needed for authentic Memphis BBQ sauce.
Every BBQ spot in Memphis probably has their own secret sauce recipe and while we can't know all their secrets, there are some elements you'll always find in their sauce.
You want it to be thin and tangy with just a little sweetness. A good combination of flavors pairs well poured over pulled pork or served with a rack of ribs.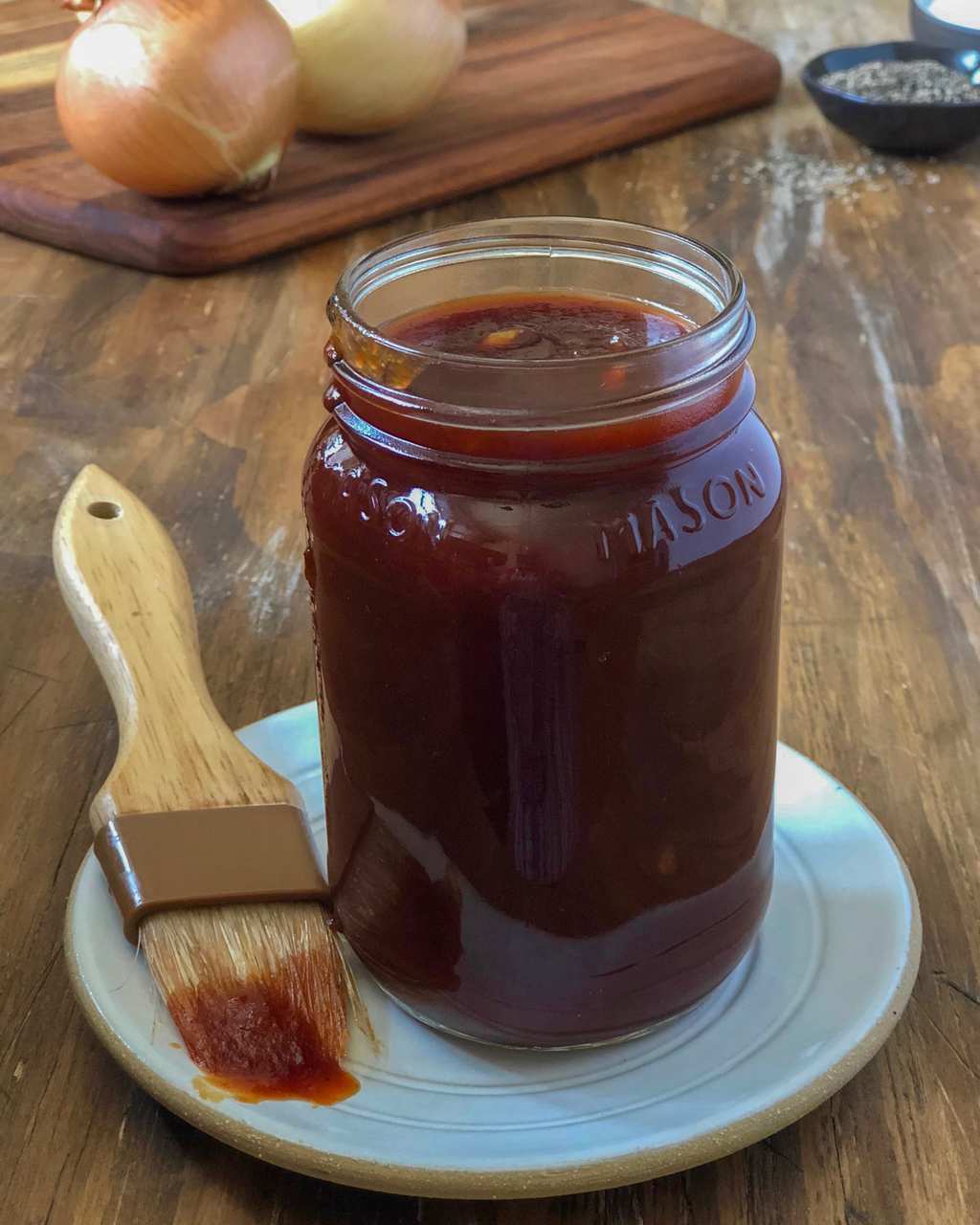 What is cane syrup?
Every authentic Memphis BBQ sauce recipe includes cane syrup. Cane syrup is super popular in the South where it is used for everything from a condiment to an ingredient in favorite recipes like sweet tea. Pancakes, drinks, pies, anything sweet and it likely has cane syrup in it.
Cane syrup comes from the sugarcane plant and is made by boiling sugar cane juice in kettles until the thick dark syrup is formed.
A Southern staple, essentially it is just a step before what molasses is as sugar boils. Which is why, if you can't get your hands on cane syrup and still want to make this tasty Memphis BBQ sauce recipe, you can substitute the cane syrup for your own mixture of equal parts molasses and corn syrup.
As an alternative I also grab Lyle's Golden Syrup if a Southern variety isn't available at my store. But you can order the real thing online with the link above.
Memphis BBQ Sauce is a true finishing sauce. Slather it on your chicken, ribs and pulled pork after it comes off the grill.
Vinegar and ketchup are also found in almost every Memphis BBQ sauce recipe. But what about kosher salt, does it really taste different than regular table salt? Surprisingly it does make a difference.
Kosher salt has a more mild flavor than table salt but keeps all of the saltiness. Just not as harsh on your tastebuds. Which is perfect for this recipe so you don't over power the other flavors!
How do I use Memphis BBQ Sauce?
Memphis BBQ Sauce is not a mop sauce or a marinade. This is a true finishing sauce. One for dipping, dunking and slathering.
There is a fair amount of sugar in the sauce and other ingredients that burn over the high heat of the grill. Simply season and grill your chicken, ribs or steak first, then slather it with sauce the last few seconds on the grill. Drizzle on more when you eat. Try it on my heavenly Memphis Smoked Bologna Sandwich.
Try some other Memphis style BBQ recipes:
Memphis-style Pulled Pork
Memphis-style Ribs
📖 Recipe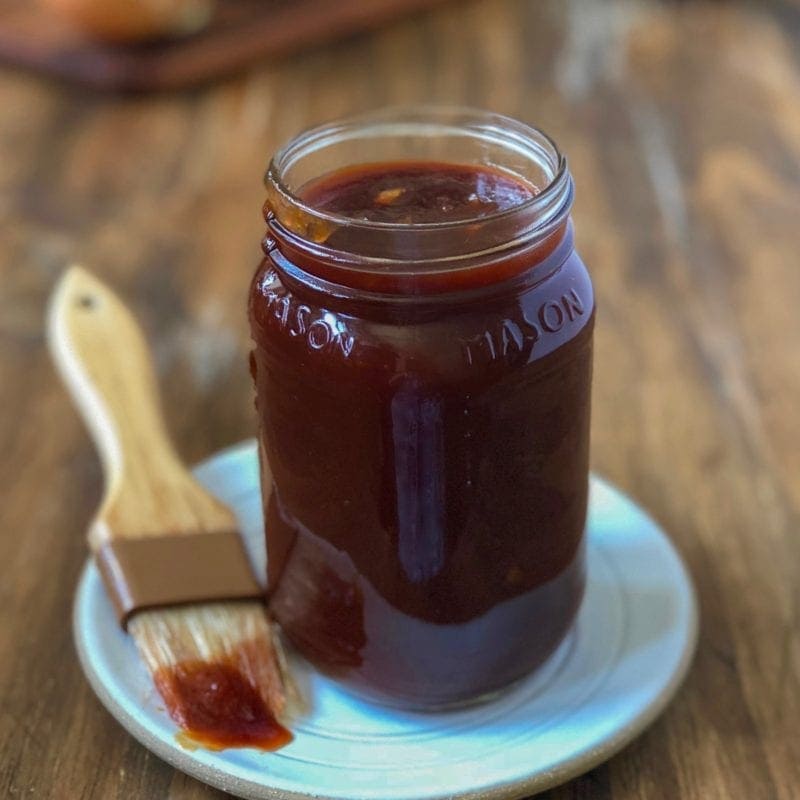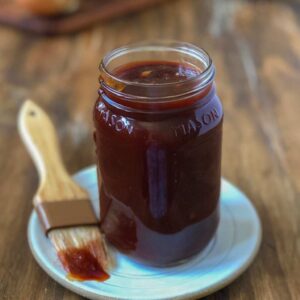 Memphis BBQ Sauce
Memphis BBQ sauce is the perfect finishing sauce for ribs, pulled pork and chicken. It's tangy and thin, not sticky and sweet, with just the right amount of spicy kick!
Ingredients
¼

cup

minced onion

1

cup

cider vinegar

1⅓

cups

ketchup

1

tsp

hot sauce (I like Louisiana style)

1

tbsp

kosher salt

¼

tsp

ground black pepper

½

tsp

ground allspice

⅛

tsp

ground cinnamon

¼

cup

honey

⅔

cup

cane syrup (In a pinch, substitute equal parts molasses and light corn syrup)
Instructions
In a saucepan over medium-high heat, stir everything together. Bring to a simmer, reduce heat and cook for 10 min; remove from heat.

Cool sauce before using and store in the refrigerator up to 3 months.
Notes
Nutritional information is for 1 cup of sauce.
I kept this sweet, spiced sauce mild, but you can kick up the heat by adding a few more dashes of hot sauce!
Nutrition
Calories:
377
kcal
Carbohydrates:
98
g
Protein:
2
g
Fat:
1
g
Saturated Fat:
1
g
Sodium:
3349
mg
Potassium:
443
mg
Fiber:
1
g
Sugar:
92
g
Vitamin A:
547
IU
Vitamin C:
5
mg
Calcium:
23
mg
Iron:
1
mg
Try these finger-licking-good BBQ recipes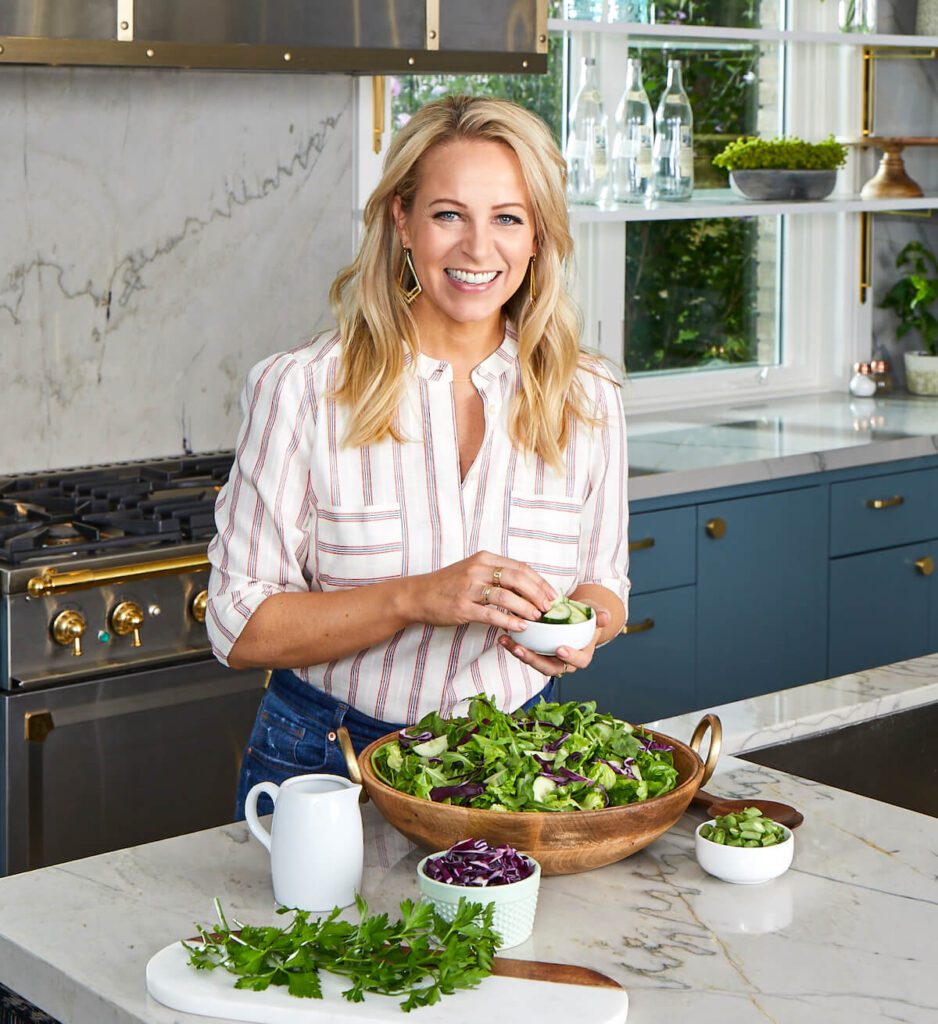 About Tara Teaspoon
I've been in the food publishing business for over 20 years, creating recipes & food-styling for magazines, books, television & advertising. Order my new cookbook & stick around for amazing things to eat.
Recipe & Photos Tara Teaspoon. Photo editor Max Atwood. Written by Tara Teaspoon & Brittany Smart.