Make these sweet Easy Easter Bunny and Chick Cupcakes for your spring festivities. They're so cute, easy and will be a hit with the kids and adults!
Spring bunnies and chicks make the cutest cupcakes. Perfect for an Easter celebration, these light vanilla cupcakes are topped with fluffy frosting and simple decorations to make adorable treats for your guests.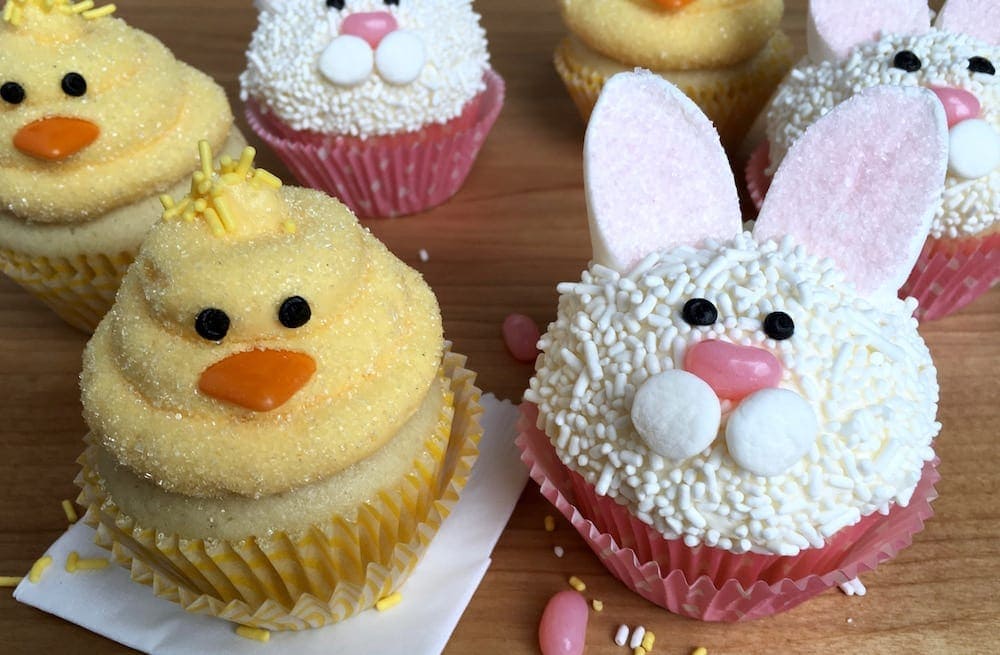 This post on includes affiliate links. For more information please see my disclosure agreement.
A cupcake is just a blank canvas for delicious creativity. I wanted to make cute, Easter-worthy treats that would take these little blank canvases into spring. I thought I would stop with the fluffy Easter bunnies, but I couldn't resist some little yellow chicks as well.
Easy is the key here. There are no complicated directions or hard-to-find ingredients; just simple candies, sprinkles and frosting.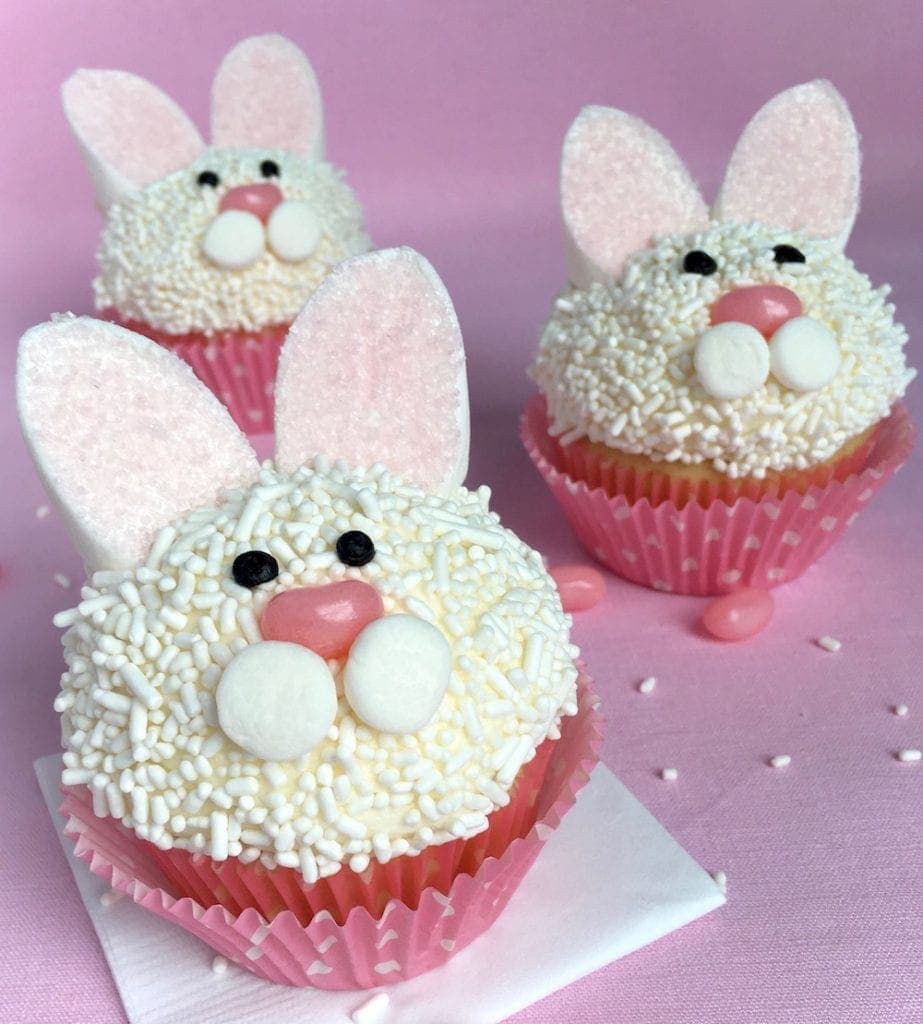 I started with my favorite Vanilla Cupcakes recipe and a double batch of my Fluffy Vanilla Frosting. Both are simple, basic recipes that the kids can even help with. I love a good cake mix though, so feel free to reach for a box of your favorite flavor and bake it up. Tint one batch of the frosting yellow for the chicks. You'll end up with about 2 dozen cupcakes, 12 bunnies and 12 chicks.
Here are the things you'll need for the adorable Easter bunny cupcakes: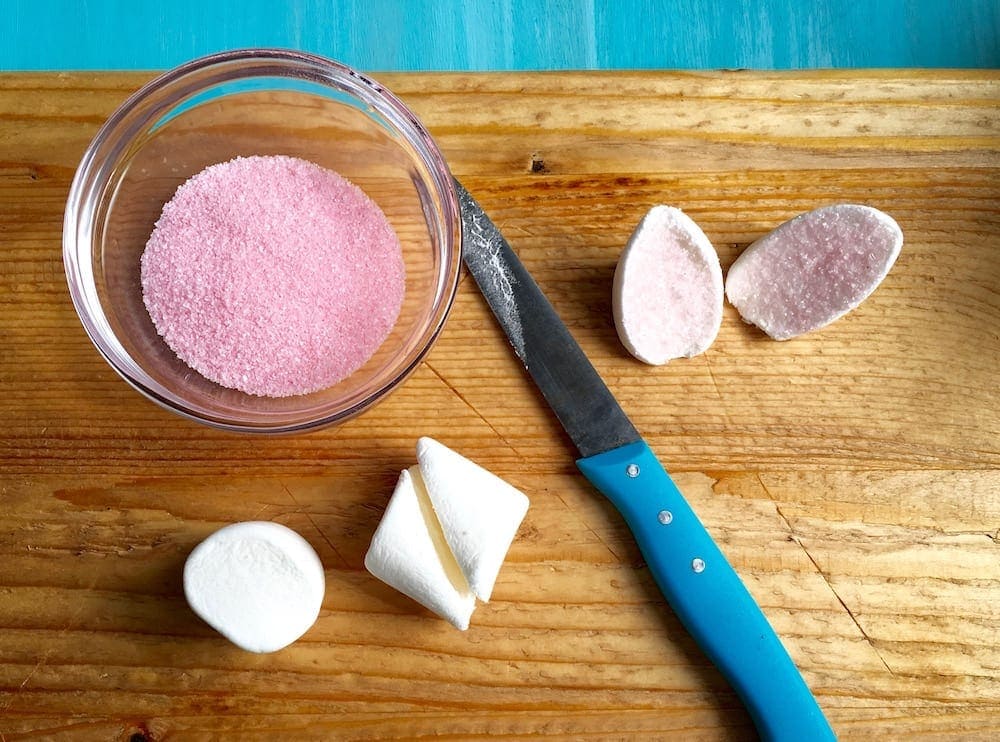 Mound and smooth three or four tablespoons of frosting on top of a cupcake. I added the ears first, then covered the entire thing with white sprinkles. I love the bunny ears made from marshmallows and wanted to use them on these little guys. You simply cut a marshmallow in half diagonally, then dip the cut side in pink sugar. The sugar sticks to the soft insides. I did have to put a little cooking spray on my scissors so the marshmallows didn't stick with each cut.
The cutest Easter Bunny and Chick Cupcakes you've ever seen are so easy to make! Get the kids involved!
I cut a mini marshmallow in half for the bunny cheeks, used a jelly bean for the nose and piped black decorator icing on for the eyes. Just use the black icing you find in the baking isle at the grocery, nothing fancy. It usually comes with some basic piping tips, and I just used the smallest, plain tip for the eyes.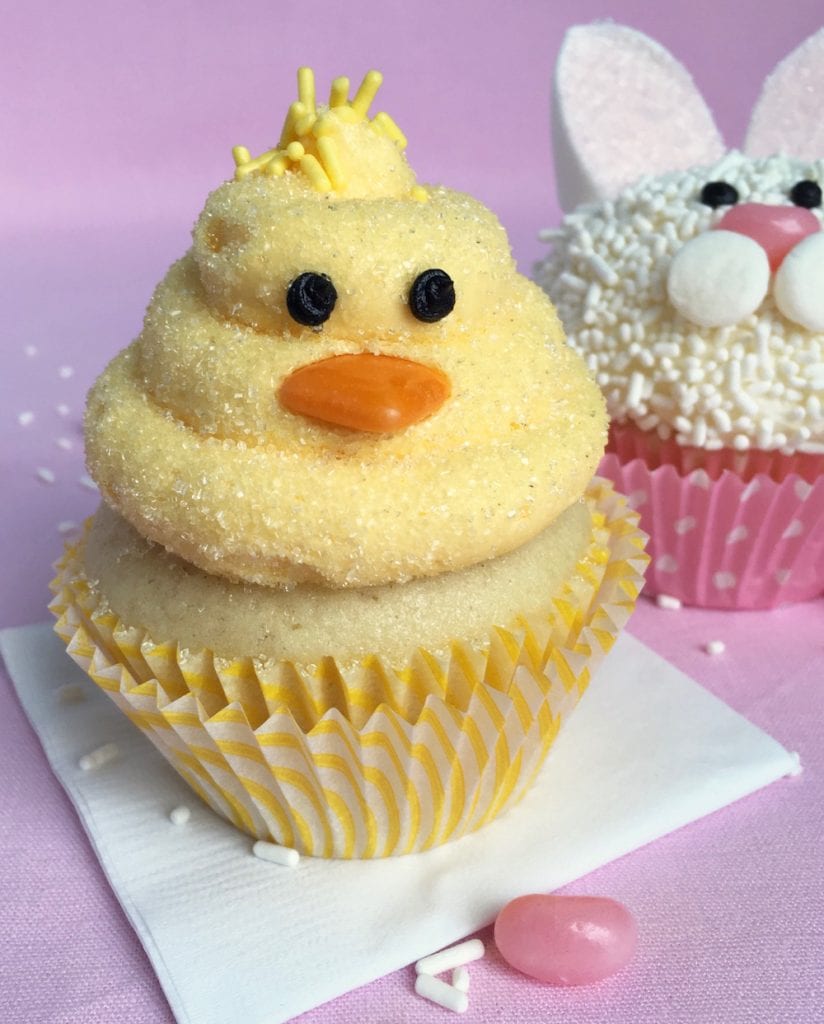 Like I mentioned, I couldn't resist a baby chick cupcake too! Especially when I saw the chicklets gum at the store. The orange chicklets are perfect for little beaks! If your store doesn't have chicklets gum handy, get creative and use what you can find; you could use Airheads candy, or an orange M&M. Here's what you'll need for the fluffy yellow chick cupcakes:
I tinted my frosting yellow and piped it on the cupcakes in a simple spiral using the large plain piping tip. Cover the top with yellow sprinkles for that feathery poof and sprinkle the entire thing with sanding sugar. Add your orange beak and black eyes and you're done.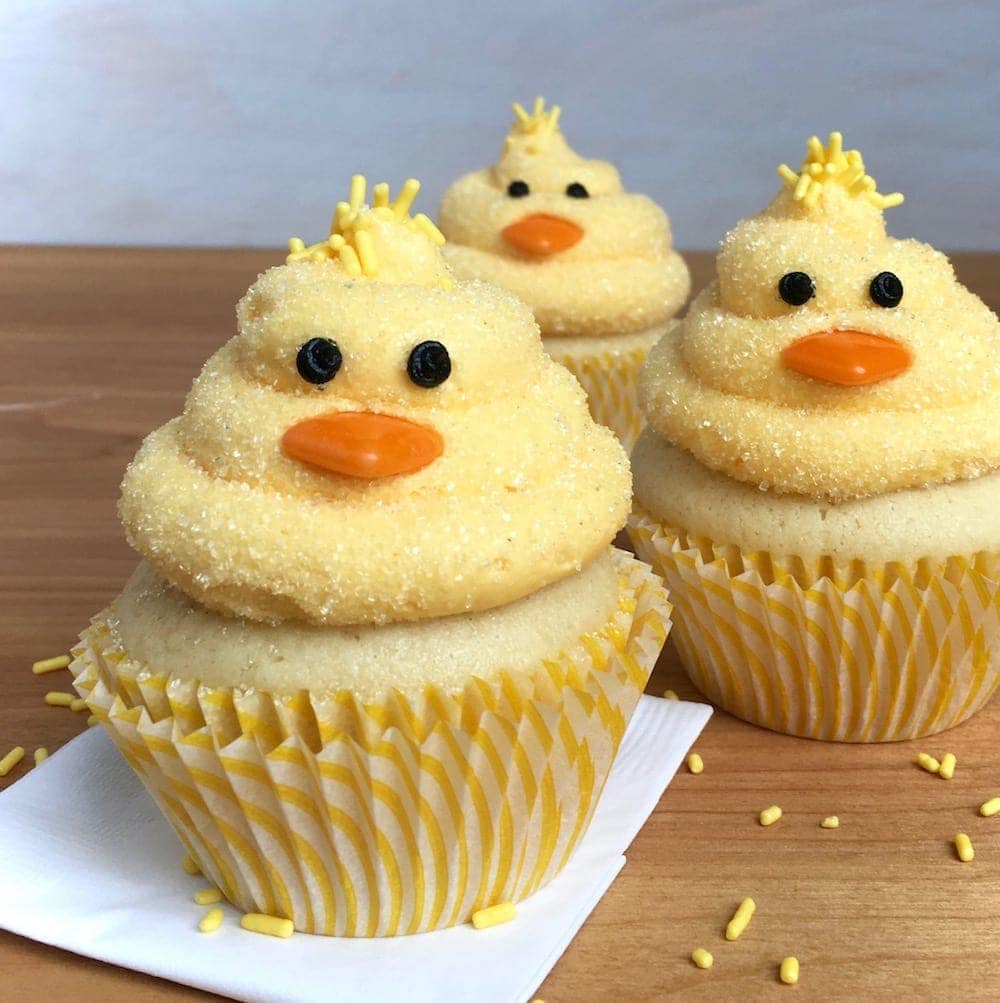 For more, almost too-cute-to-eat treats for spring, click over to these tasty recipes!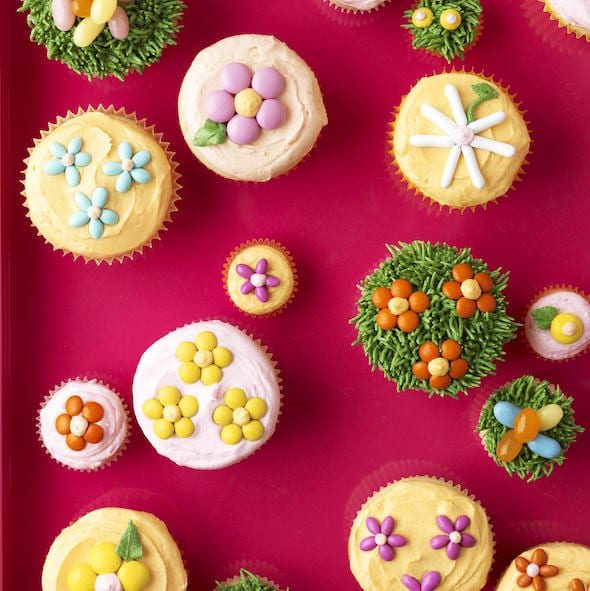 Spring Flower Cupcakes are my go-to treat for kids. They love making candy flowers and frosting grass on their tasty dessert.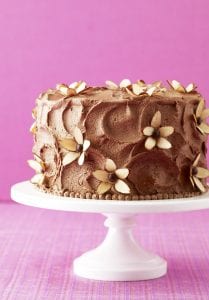 Stick to flowers with my Almond Flower Cake! A delicious almond cake with milk chocolate frosting and dainty nut flowers.
This post may include affiliate links. For more information please see my disclosure agreement.
Recipes, styling and photography: Tara Bench. Originally published on KSL.com