Christmas Cookies
Baking Christmas cookies is one of the best holiday traditions, in my mind. It has gotten trendy recently, with amazing designs and serious competitions. Did you know there is a CookieCon every year?!
Here's a collection of my favorite cookie recipes. Bake, share, eat, repeat.
Sweet little Santa faces are an adorable addition to your Christmas cookie list. They are simple to make but will make you the star of your cookie swap!
Almond Ginger Cookies with Cream Cheese Frosting
The almond-ginger flavor takes these up a notch from your basic cut out sugar cookie.I baked these last year on the Food Network Christmas Cookie Challenge. So much fun!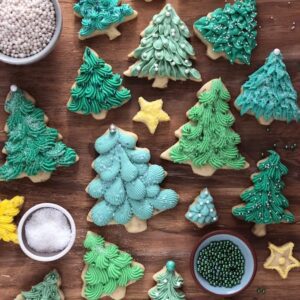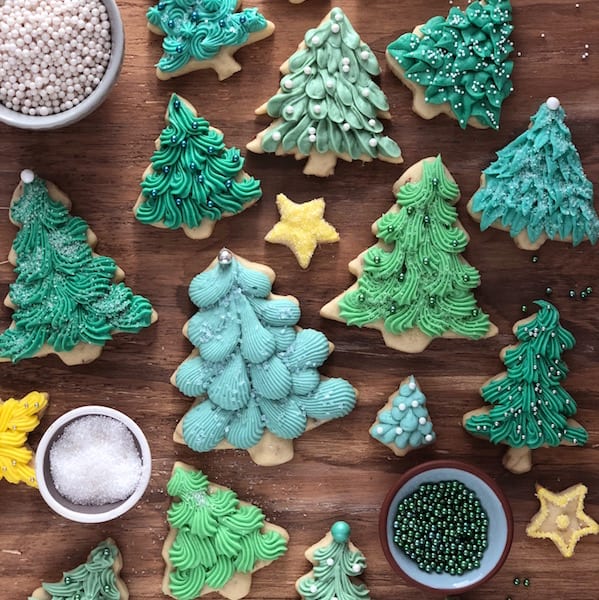 These sweet, citrusy macarons are light, airy and absolutely delicious. They make a perfect gift (they're that good!) or an impressive dessert after the holiday meal.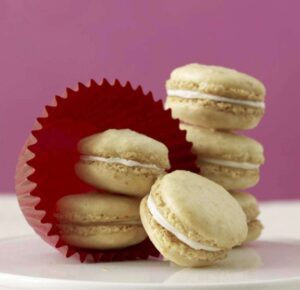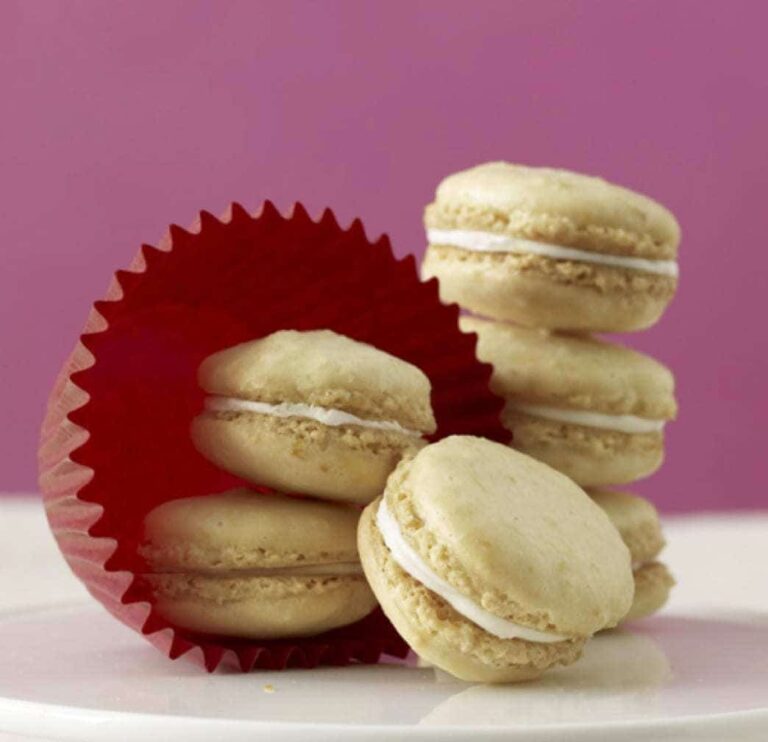 Light and buttery lace cookies with a special pistachio crunch. An elegant addition to any sweets platter.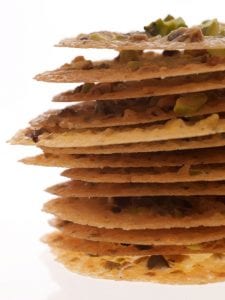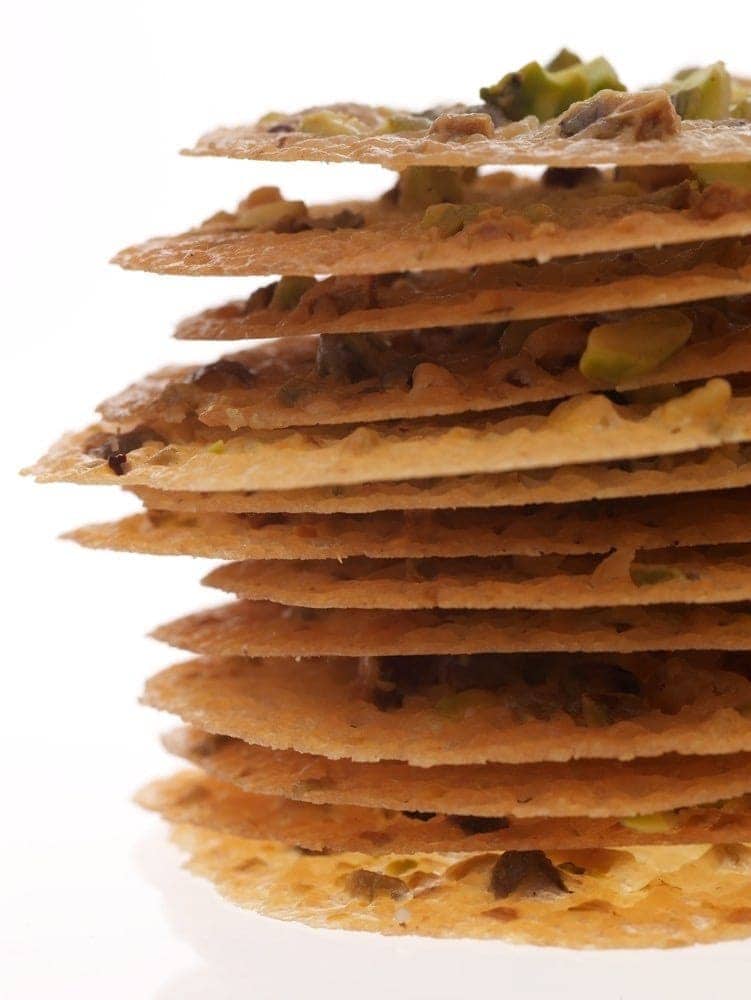 Chocolate bark gets a festive French makeover! Top them with nuts, dried fruit and sprinkles for a food gift that is truly chic.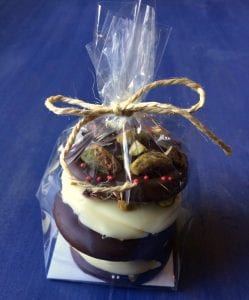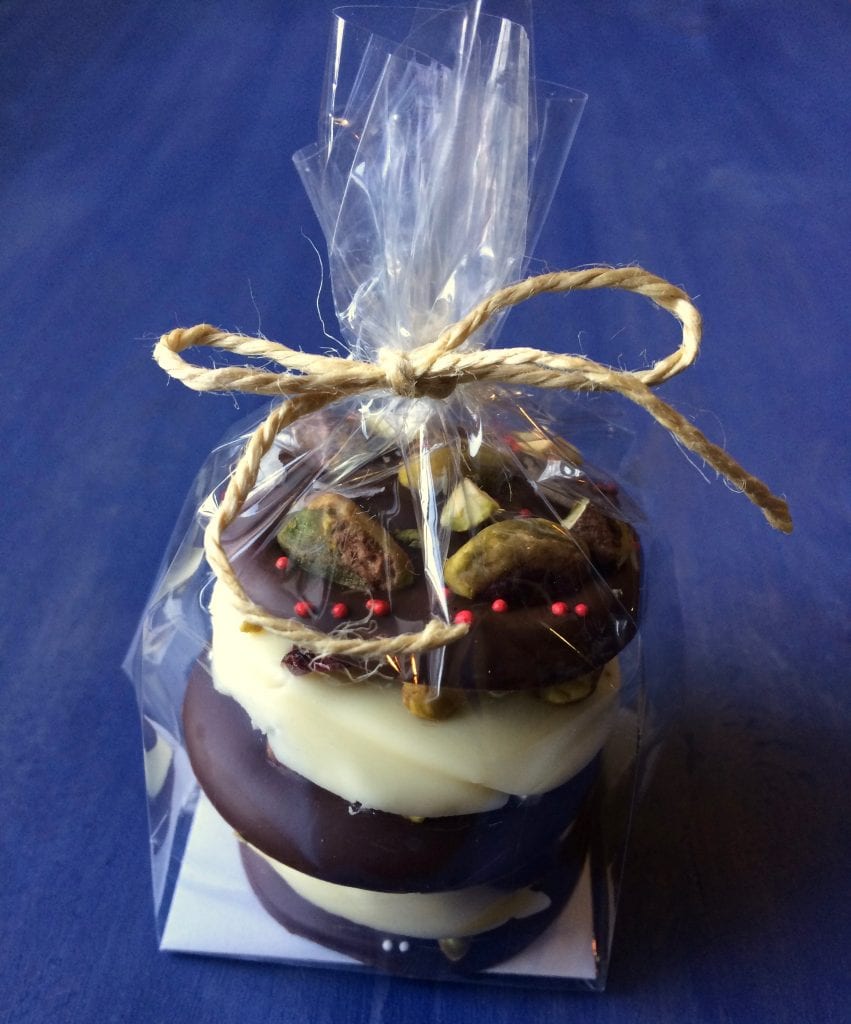 Peanut Butter Rudolph Reindeer Cookies
When you make these with kids, each one comes out with its own personality! A whole tray of them made by little hands is festive and adorable.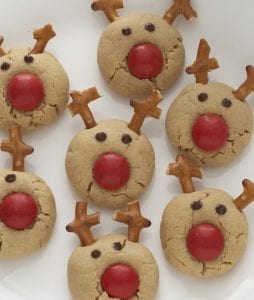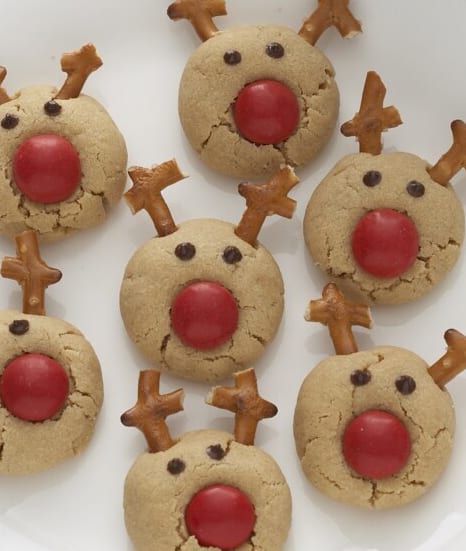 White Christmas Candy Cane Cookies
Buttery shortbread candy cane cookies are a sweet treat for little ones. The shape is easy enough for them to roll on their own. Choose your own color for the sanding sugar to give them a personal touch.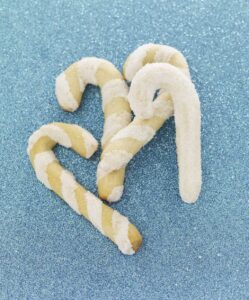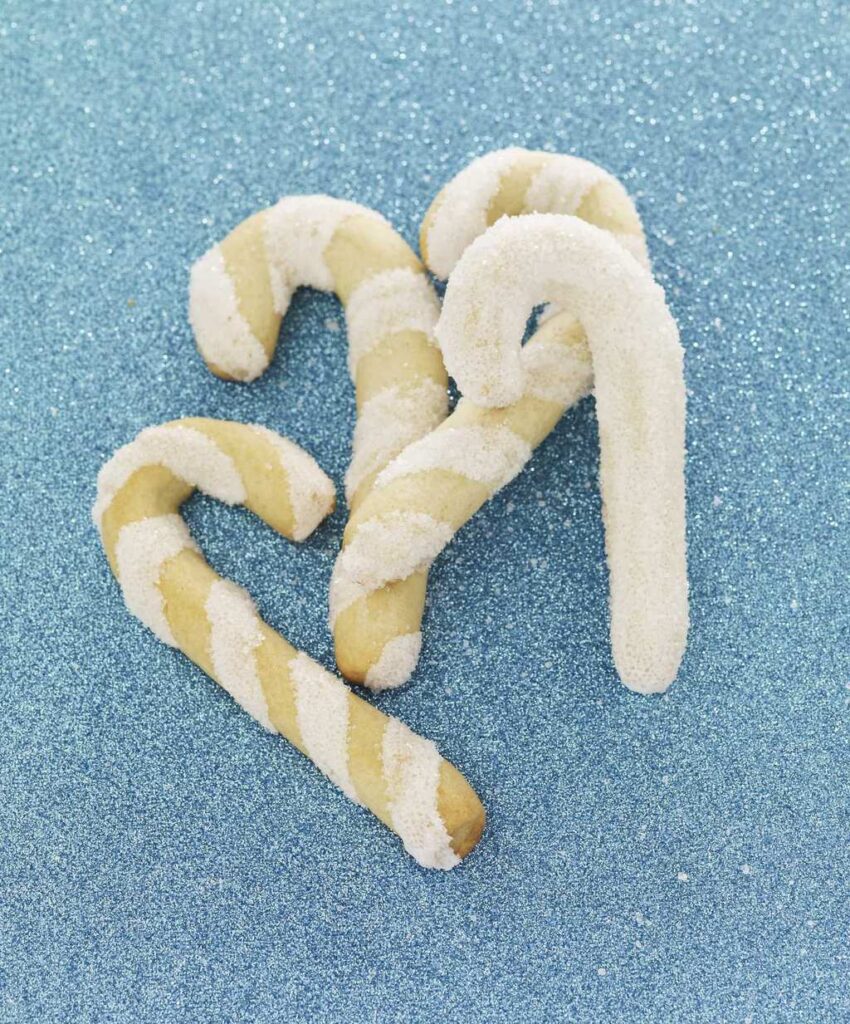 Peppermint Marshmallow Sandwich Cookies
Mini Christmas cookies with homemade marshmallow between soft chocolate pillows. They're cute and festive, with crushed candy cane pieces in the middle.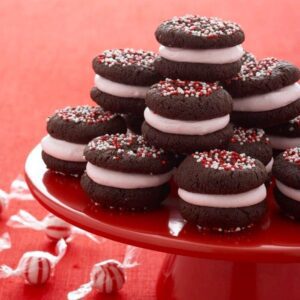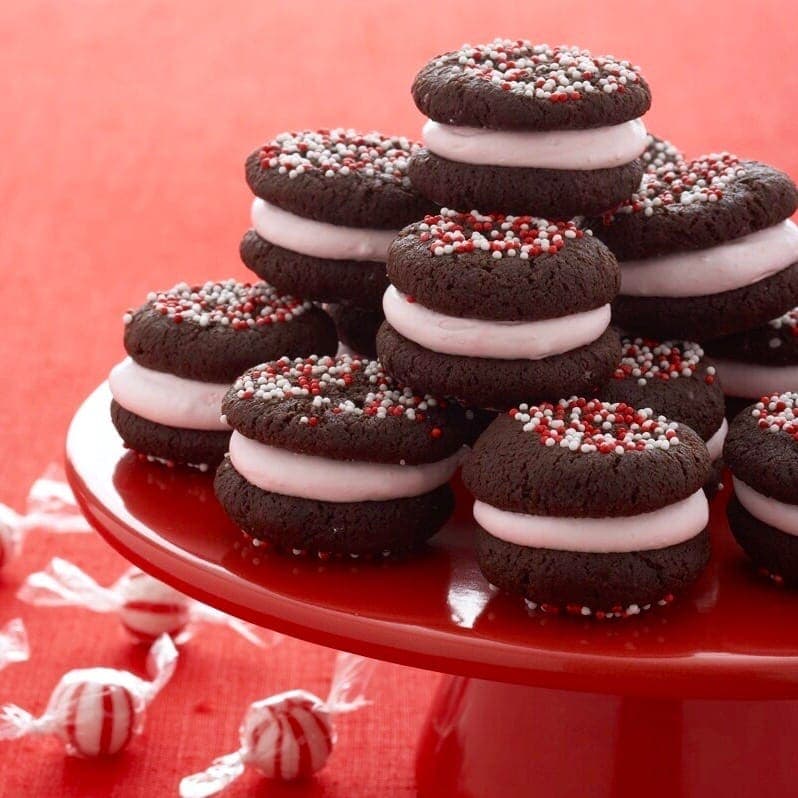 A take on classic gingerbread but with a lighter flavor, these are my new favorite holiday cut out cookies. They are beautiful with royal icing and a little gold sanding sugar. The judges at the Christmas Cookie Challenge loved them. You will too.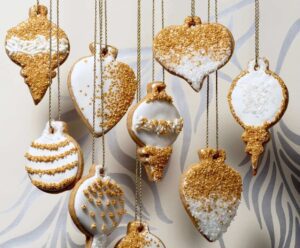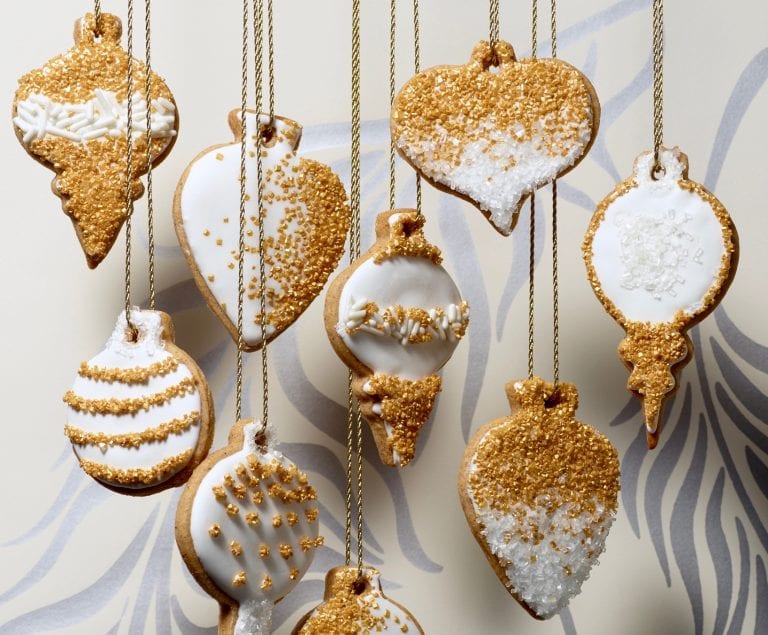 Dulce de leche cookie bars are my delicious take on Millionaire's Bars or Twix candy. If you don't already love the milky caramel sauce these are made with, you will now!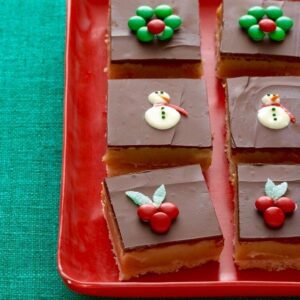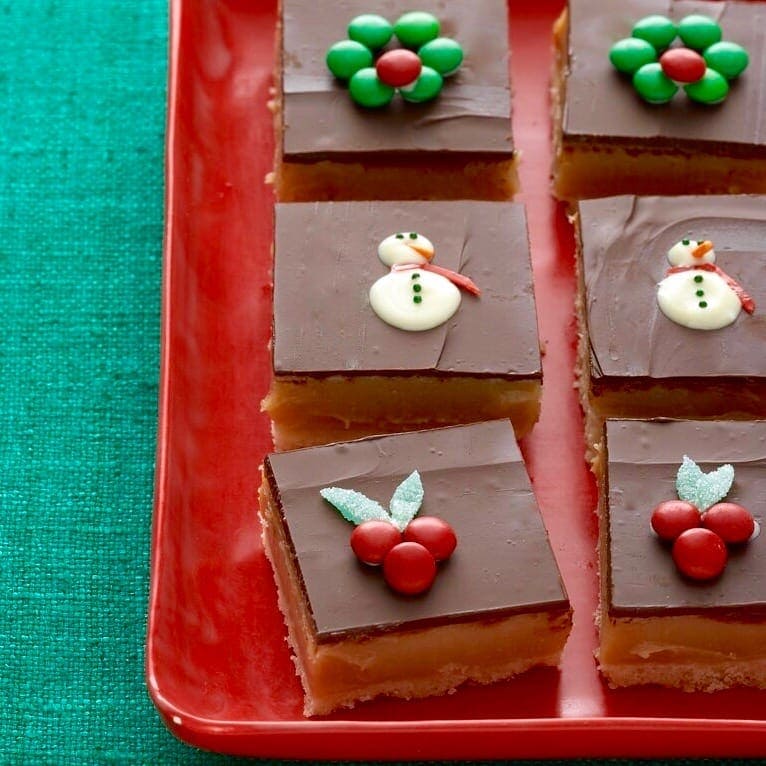 Best Classic Gingerbread Cookies
This recipe works for gingerbread men, a candy-covered house or just delicious cut outs. I even use it to make super cute, edible place cards for my holiday table!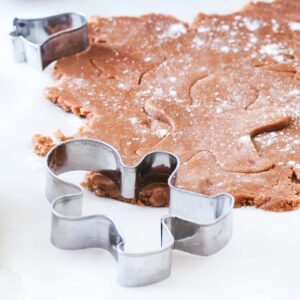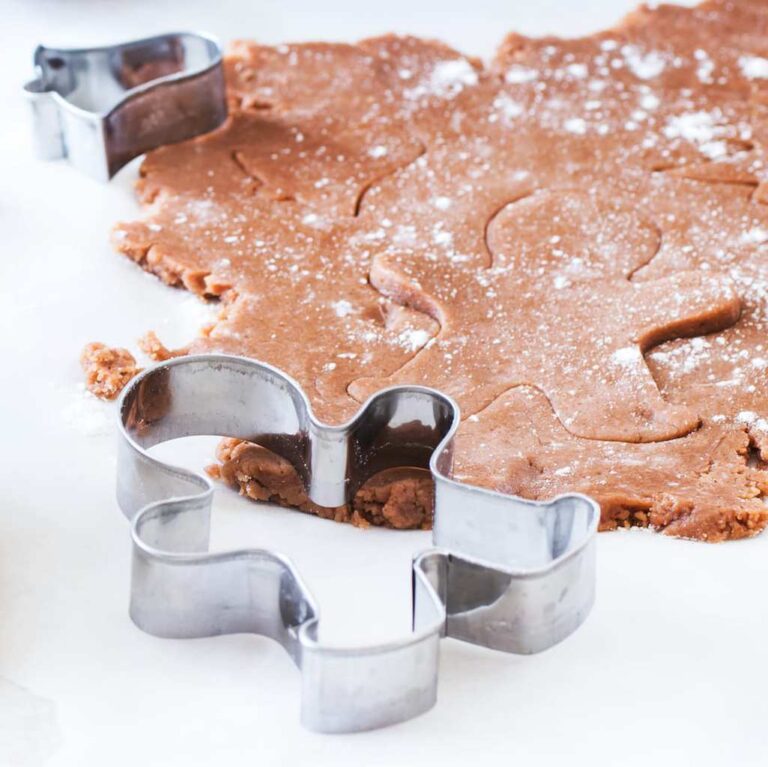 Christmas Tree Lollipop Cookies
The combination of orange essence and cream cheese in these cookies gives them a light, cakey texture. With a swirl of green they're classy enough to give out as adult party favors.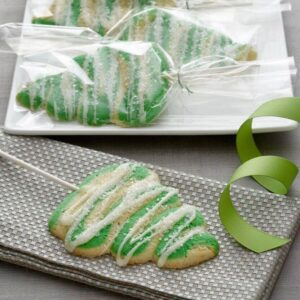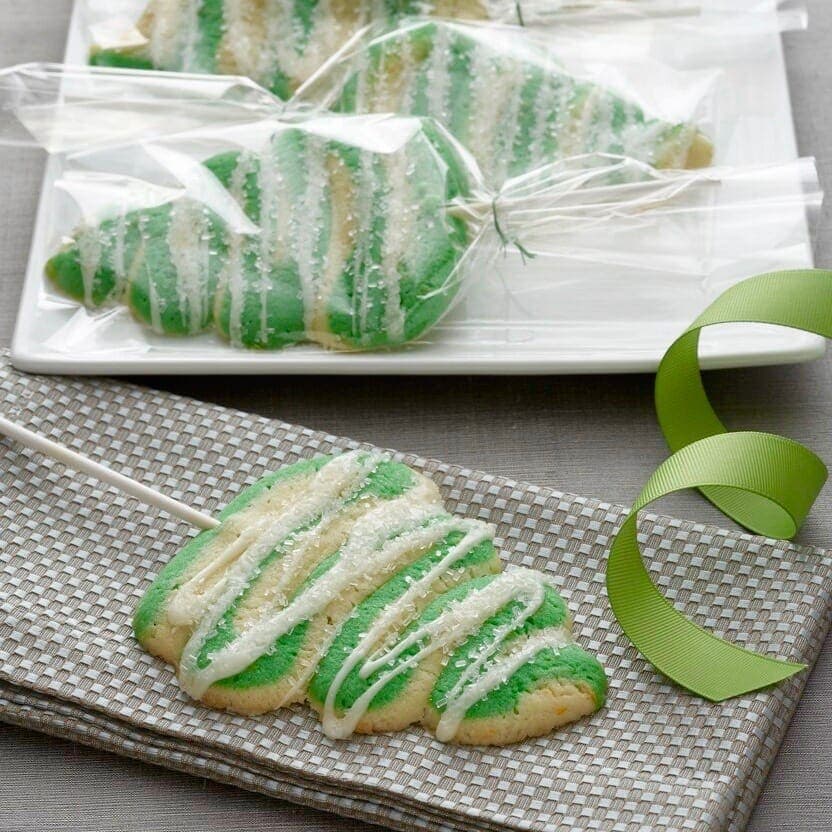 These darling little guys are made with a rich chocolate cookie base and sweet royal icing. Perfect for kids, snowy days and cookie swaps!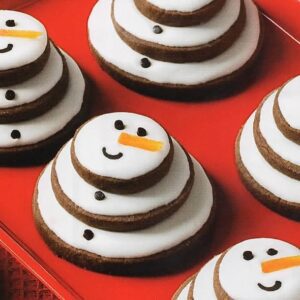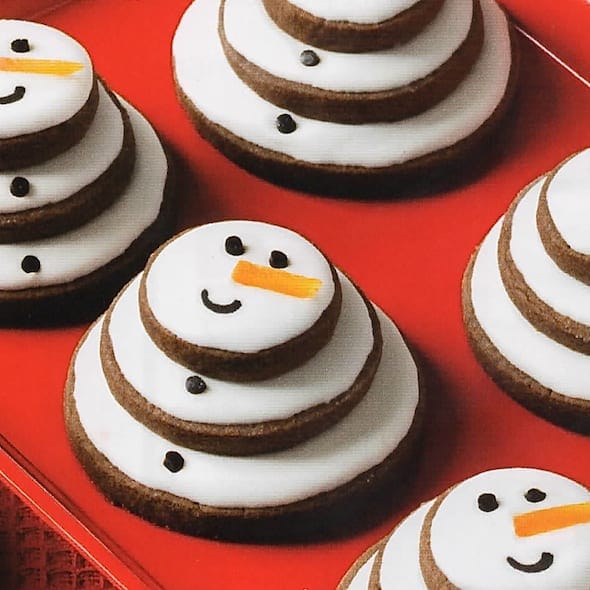 Check out a few more treats that will add fun to your holiday baking.