Christmas tree sugar cookies are made from a soft sugar cookie recipe with almonds and ginger. Almond ginger cookies are even better with a fluffy, ginger cream cheese frosting. I made these for the Pioneer Woman on the Food Network Christmas Cookie Challenge!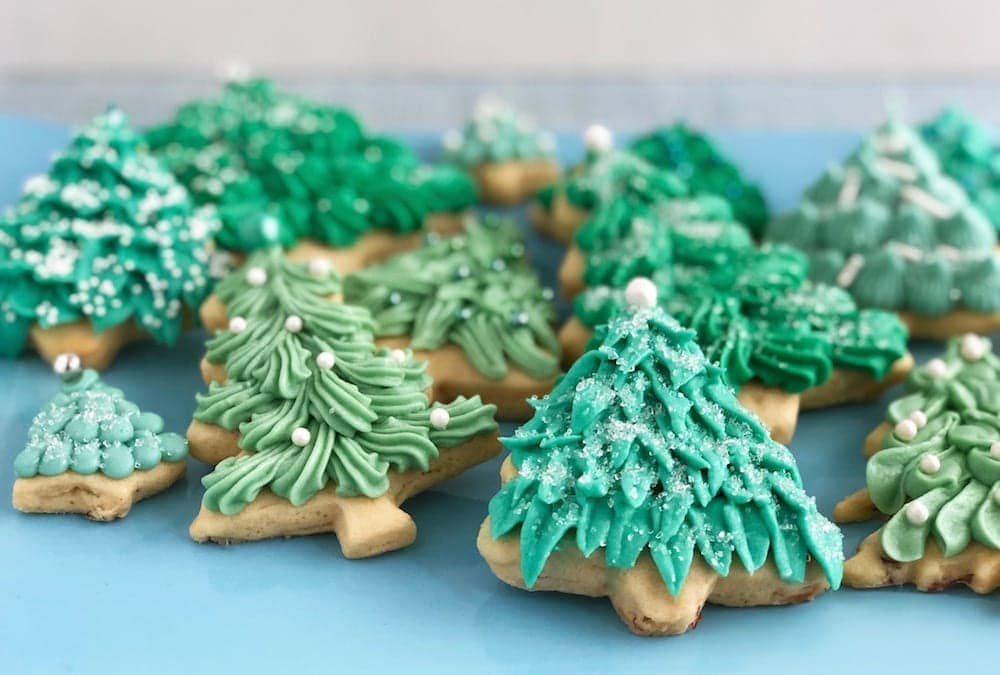 Jump to:
There is nothing better than warming up with these flavorful cookies. Except, serving them to Ree Drummond (The Pioneer Woman!) on The Food Network!
As seen on my appearance in The Food Network Christmas Cookie Challenge!
Soft Christmas cookies on reality TV!
I always know that the holidays are just around the corner when I can smell warm ginger cookies baking in my oven. The classic ginger or gingerbread cookie is always a favorite, but I love a buttery sugar cookie as well!
I was about to compete on The Food Network Christmas Cookie Challenge!
Faced with a reality TV show challenge on the Food Network, I wanted to enhance this classic by packing in a lot more flavor and adding some delicious crunch. I was in the throes of a competition!
I was asked to join the competition a few years ago (reruns still run every year!!!). There were three rounds of interviews and I even had to cook for the producers before I was brought onto the show as a contestant.
I was one of 5 contestants and we didn't know what our challenges would be, nor did we know who the judges would be until we walked onto the set. Turns out one of the judges was my friend Ree Drummond, the Pioneer Woman! Read more here.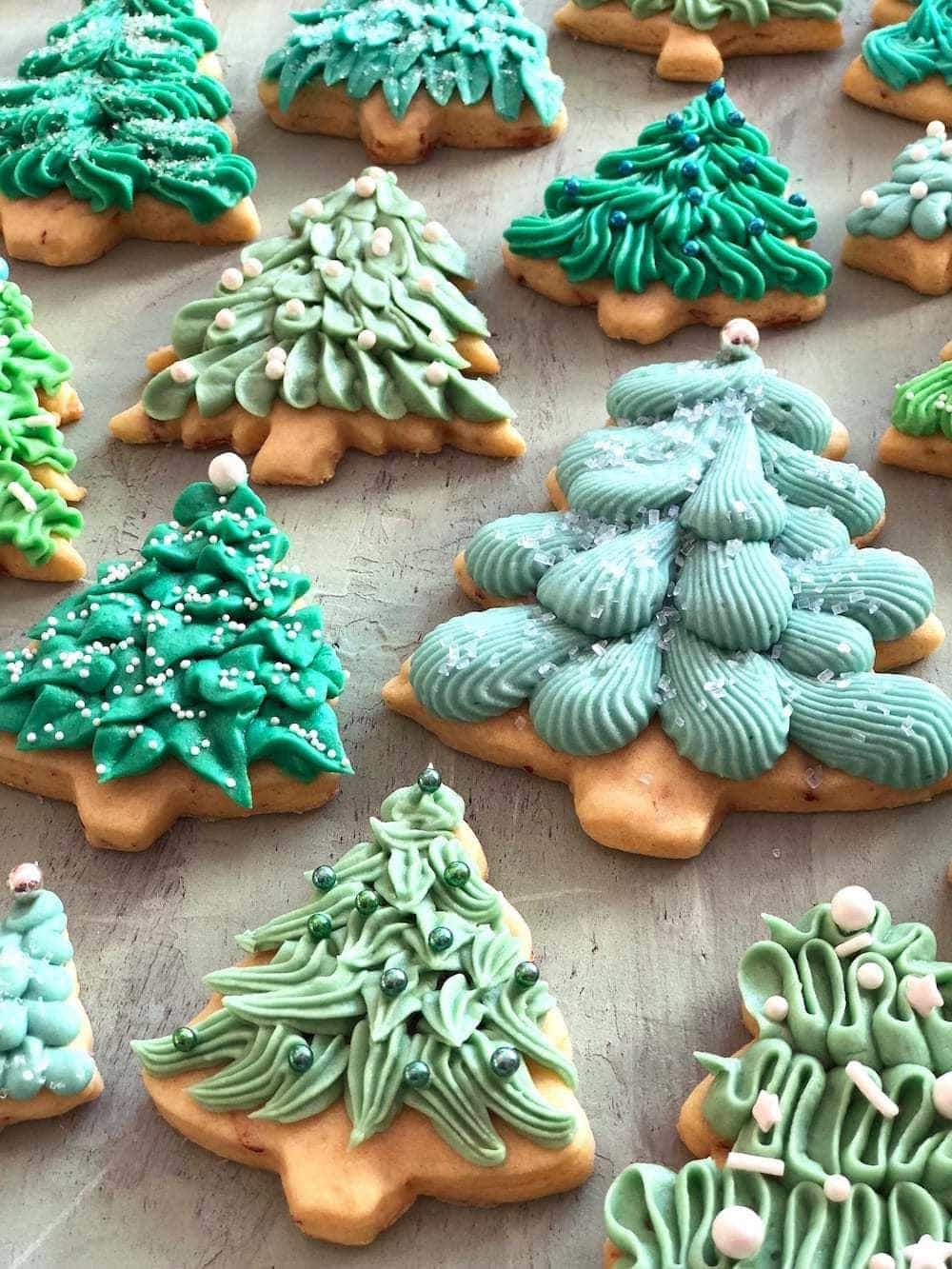 I call these my Pioneer Woman sugar cookies:
I make soft, thick fluffy sugar cookies at Christmas, using sour cream to get the loftiness. They are delicious sugar cookies for cutouts.
I know they taste amazing and most people on competition shows make crispy cookies. I knew I wanted to bring these Lofthouse-style cookies to the show. But I needed to make them REALLY TASTY.
For Food Network I made sour cream sugar cookies. I was totally going against the norm! We were asked to make a 3-dimensional Christmas Tree out of cookies. Here came my Christmas tree sugar cookies!
Almond ginger cookies were invented
The competition called for using an ingredient often found in fruitcakes. There was a long list including dried fruits and nuts. I quickly chose sliced almonds.
I knew they would be tasty in cookies, and I hoped they would break up enough to cut with a cookie cutter when mixed into the dough. They did!
I added the sliced almonds to the cookies and both fresh and ground ginger to the frosting and cookie dough. It really helped the ginger flavor shine, and the crunch from the almonds takes this cookie to the next level.
Sugar cookies with almonds can be cut into any shape. Make them for other holidays like Easter or back to school events!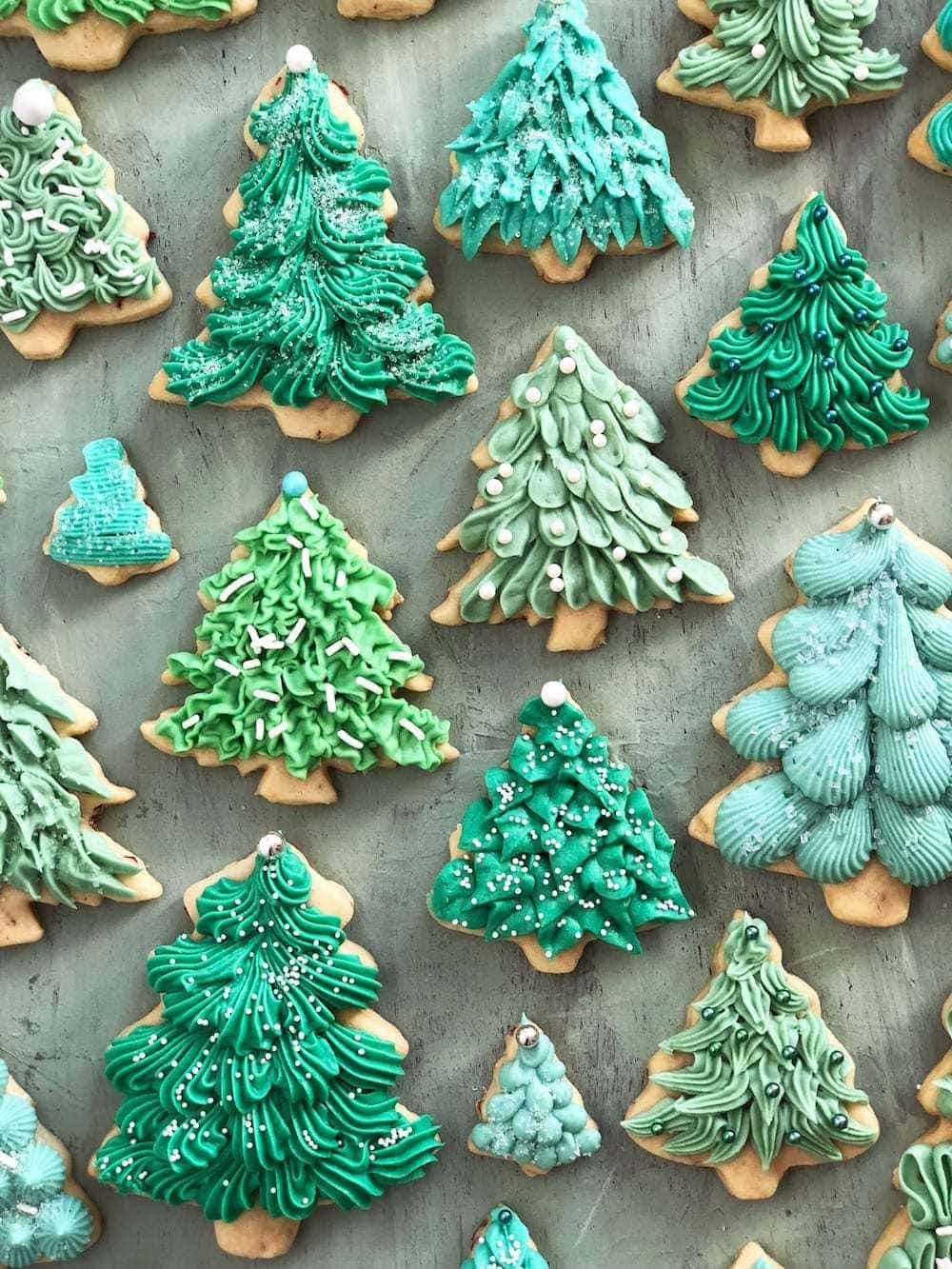 Christmas tree cookie decorating
Part of my childhood always consisted of cookie decorating, especially frosting Christmas tree sugar cookies as my family and I decorated our holiday tree. The cookie of choice, a soft sugar cookie with homemade frosting.
I knew this would be a tasty cookie for the judges to eat in this competition, and I wanted to spruce it up a bit. Turns out The Pioneer Woman LOVED the taste of these cookies.
For the TV show, I used all the different shapes of holiday cutters. Here I recreated it with my collection of Christmas tree cookie cutters. I love the different shapes and sizes.
Find your own tree cutters here.
I use piping tips to pipe different colors of frosting onto Christmas tree cookies. Using start tips is easy and you can experiment. See more info on the specifics below!
Homemade frosting for sugar cookies:
I usually make my Fluffy Vanilla Frosting with butter and confectioners' sugar for my thick and fluffy sugar cookies. However, I was adding almonds and ginger to these, so I wanted an indulgent frosting: Cream Cheese Frosting here I come!
I had already used my classic royal icing in the competition, so I knew cream cheese frosting would be a luscious choice.
Try my other frosting recipes for sugar cookies:
All of these homemade frosting recipes give cookies different personalities and flavor profiles. Depending on how you want to decorate your Christmas sugar cookies, you can choose different icings and frostings.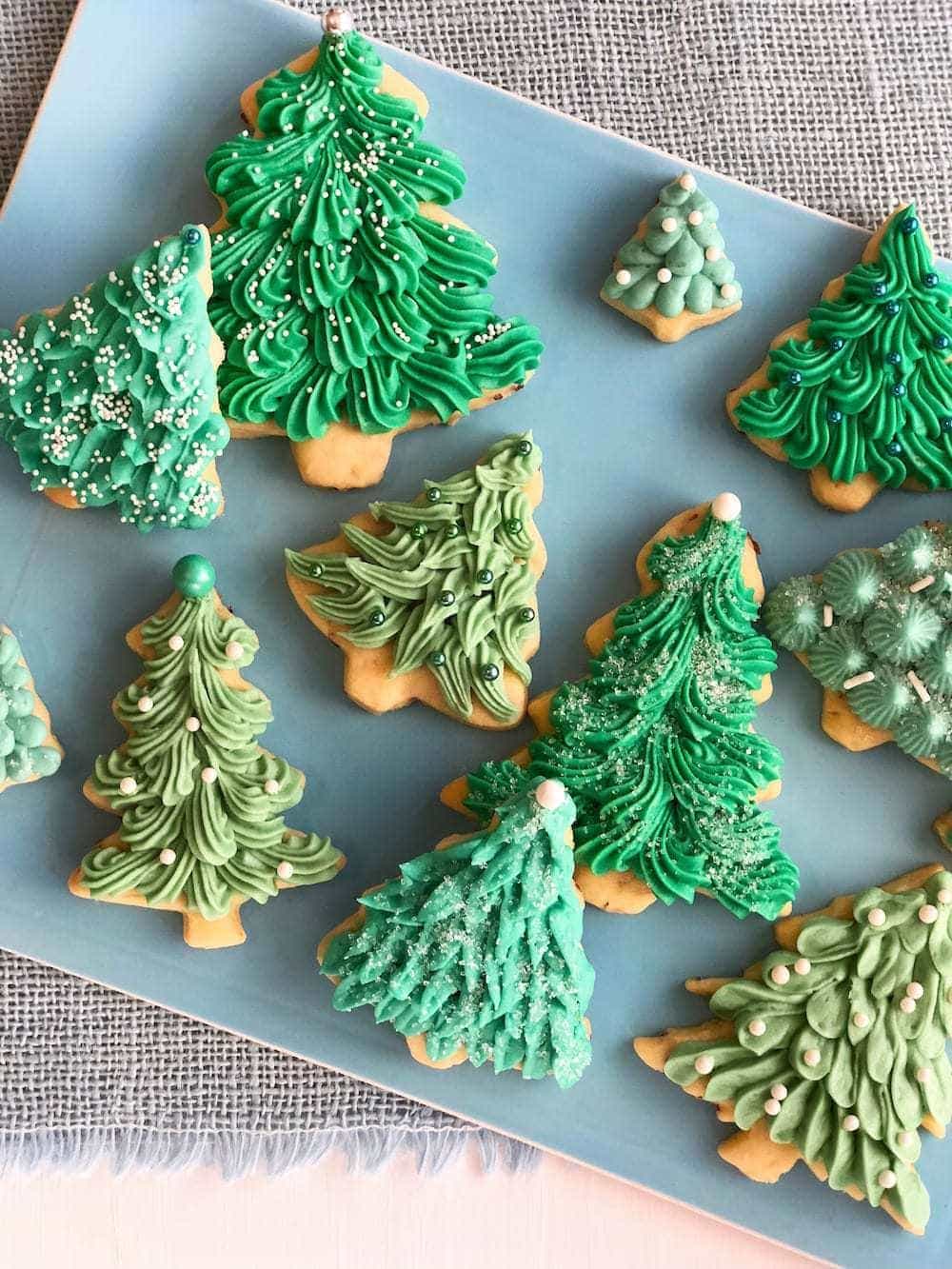 Christmas tree cookie decorating ideas
The best frosted sugar cookie recipe in the world needs gorgeous decorating! I colored my cream cheese frosting different shades of green.
It was really fun to tap into my inner artist and mix different shades of frosting. I made the same palette here as I did in the competition.
A play on blue spruce colors. Greens with hints of blue make these trees look festive, wintery, and still gorgeous and appetizing. Just use gel paste food coloring to tint the frosting.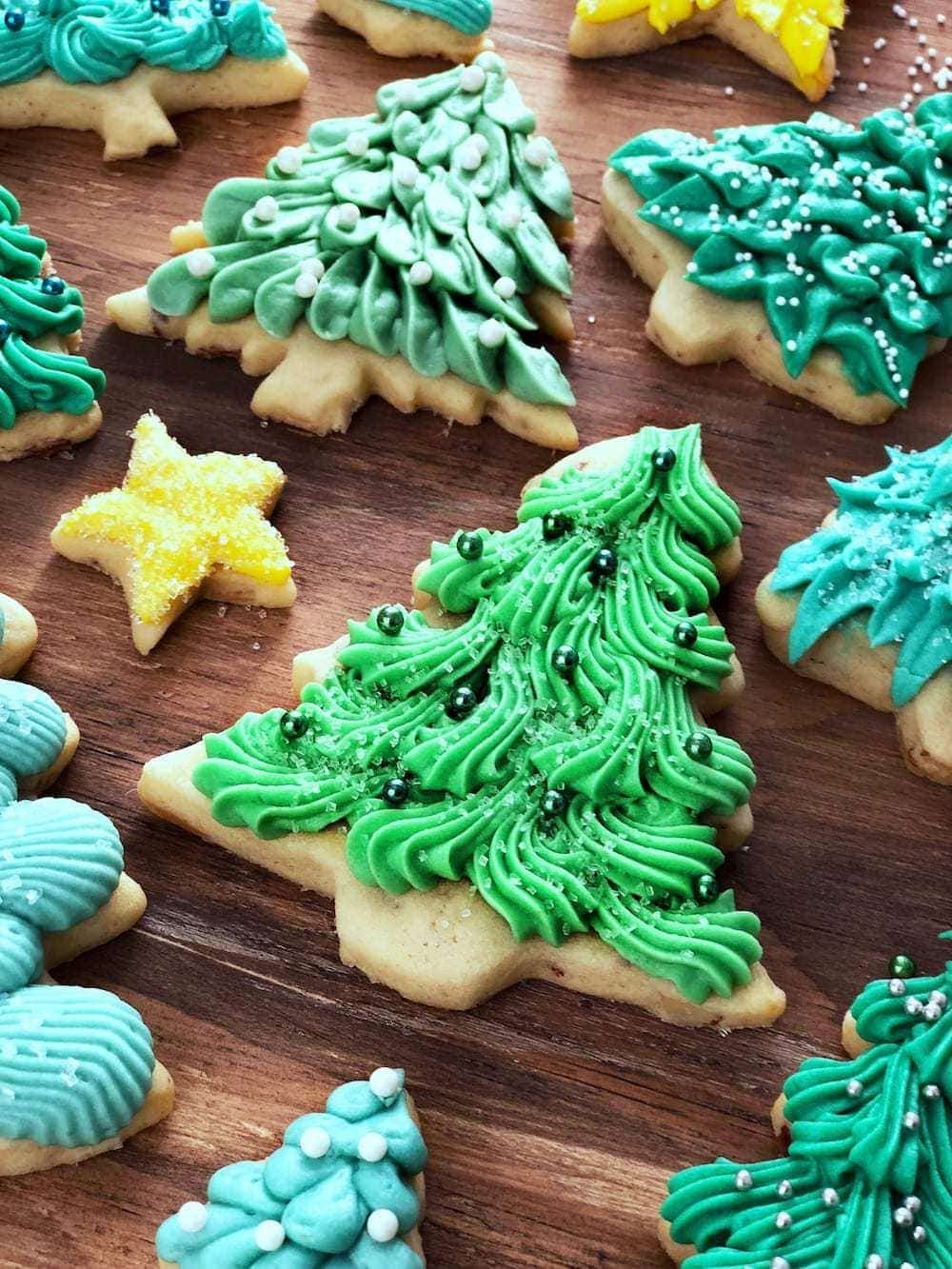 Use piping tips to decorate sugar cookies:
I played around with different piping tips for these almond ginger cookies. Thanks to my friends Colette and Ayelet for decorating with me! It was so fun to get creative.
We used tips like open star numbers #16, #19, #20, and #35. Other fun tips were the ribbon tip #47, also known as the basket weave tip. Leaf and petal tips like numbers #69, #79, #102 , #103, #199 and #352.
We had such a great variety of Christmas trees – you know that no two trees are ever alike! Two of my favorite tips to use were #35 open star tip and #352 leaf tip, both gave a really artistic look to the cookies.
Any tip you want to use will work perfectly for these trees. Don't worry too much about your piping skills, you can always cover up mistakes by hiding them under sprinkles!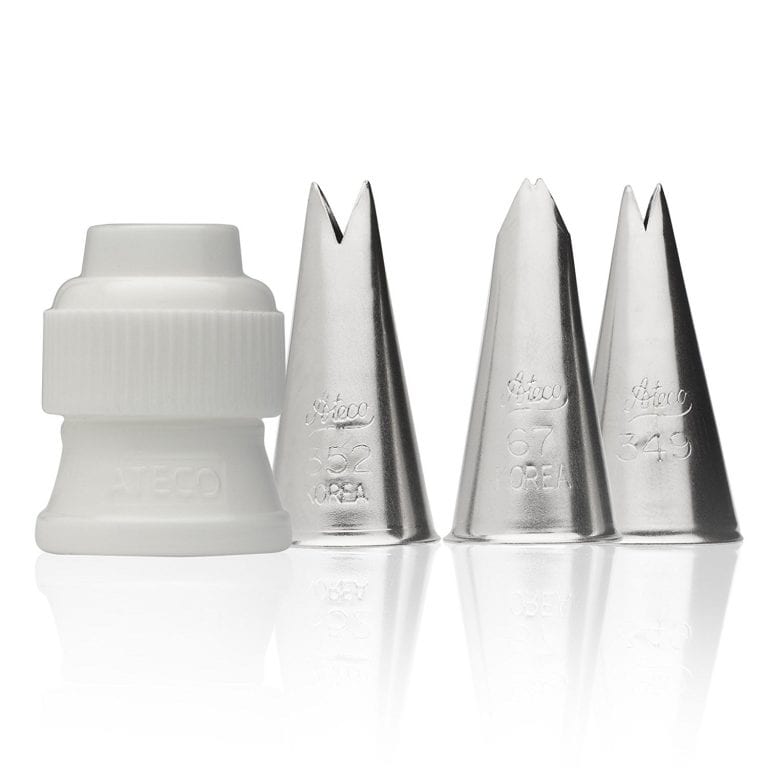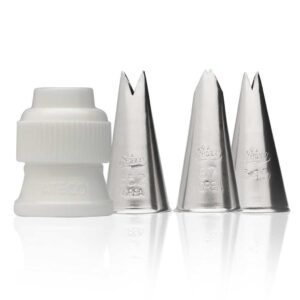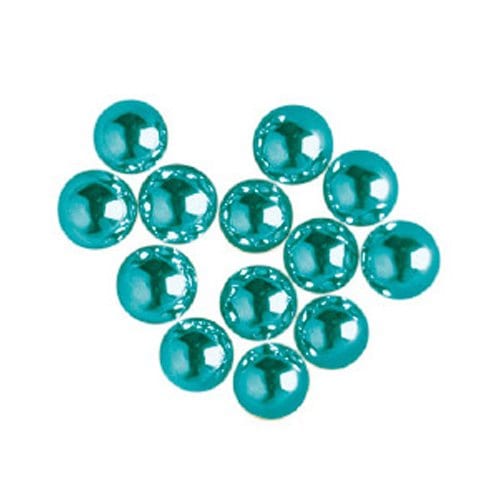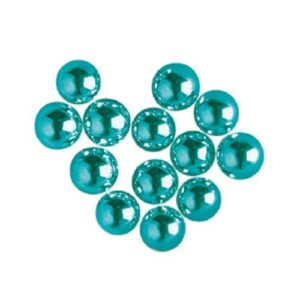 Use sprinkles on Christmas tree cookies too:
Speaking of sprinkles, I used all kinds, plus sugars and dragees. Don't you love those metallic dragees they have in blues and greens?
I used sanding sugar and non-parielles, little candy balls, and chocolate candies with colored coating. No one ever hates a little glitz and glam on their cookies!
Don't forget to tap into your inner child when decorating these almond ginger cookies. Have fun by using multicolored frosting and a variety of sprinkles and dragees.
Those crunchy almonds add great texture to these cookies, and get softer as the cookies sit for a day or two. They don't mess up the cookie cutter shapes either. Feel free to leave them out if you want.
Here's the delicious Christmas tree sugar cookies recipe!
Cookie Classics To Try: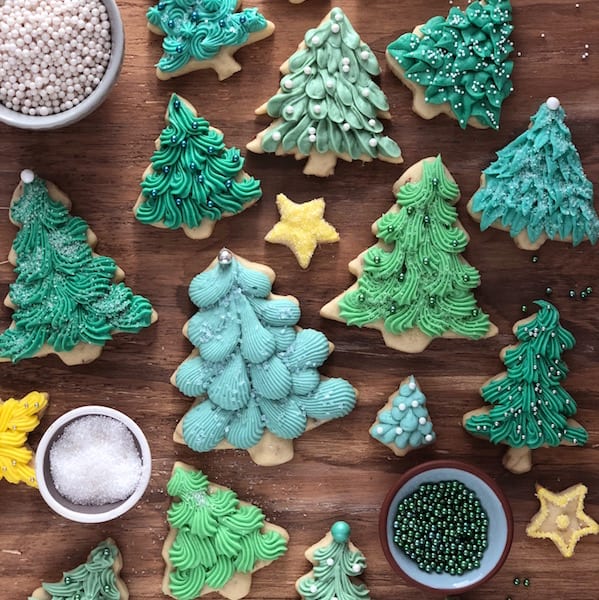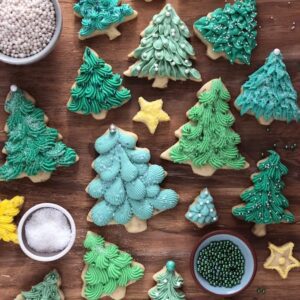 Almond Ginger Christmas Tree Sugar Cookies with Cream Cheese Frosting
Christmas tree sugar cookies are made from a soft sugar cookie recipe with almonds and ginger. Almond ginger cookies are even better with a fluffy, ginger cream cheese frosting.
Ingredients
Almond Ginger Cookies
3 ½

cups

all-purpose flour

¾

teaspoon

salt

1

teaspoon

ground ginger

2

teaspoon

baking powder

1

cup

unsalted butter

softened

1

cup

granulated sugar

1

tablespoon

grated fresh ginger

3

large

eggs

1 ½

teaspoon

vanilla extract

3

tablespoon

sour cream

⅔

cup

sliced almonds

toasted
Ginger Cream Cheese Frosting
8

oz

cream cheese

softened

¾

cup

(1½ sticks) unsalted butter

softened

1 ½

teaspoon

grated fresh ginger

5

cups

confectioners' sugar

Gel paste food coloring

Sanding and Crystal sugar

Sprinkles
Instructions
Whisk together the flour, salt, ground ginger and baking powder; set aside.

In an electric mixer with the paddle attachment, beat the butter and sugar until fluffy. Add in grated ginger, continue to mix for 30 seconds.

Beat in eggs, one at a time, until just combined. Continue to add vanilla extract and sour cream.

Slowly add the flour mixture, followed by toasted almonds, scraping the sides and bottom of bowl until dough is formed. Wrap dough in plastic wrap, and chill for at least 2 hours, or overnight.

Heat oven to 400ºF and line baking sheets with parchment. On a lightly floured surface, roll dough to ⅜ of an inch thickness. Using 3-to-4-inch cookie cutters, cut shapes. Transfer to baking sheets and bake until cookies are just done, 8 to 10 min. Cool on pans. Repeat with remaining dough, re-rolling scraps once.

While cookies are cooling, in an electric mixer, beat cream cheese and butter until smooth. Add grated ginger and pinch of salt, until just combined. Slowly add confectioners' sugar, scraping the sides of the bowl. Continue to mix until fluffy.

Divide frosting and tint with gel food coloring to desired colors. Fill pastry bags fitted with tips and decorate cookies as desired. Use sprinkles and sugars to decorate. Can be stored in an airtight container for up to 3 days.
Notes
Makes about 3 dozen 3-inch cookies
Ginger Cream Cheese Frosting makes about 4 cups of frosting
Nutrition
Calories:
252
kcal
Carbohydrates:
32
g
Protein:
3
g
Fat:
13
g
Saturated Fat:
7
g
Cholesterol:
47
mg
Sodium:
78
mg
Potassium:
74
mg
Fiber:
1
g
Sugar:
22
g
Vitamin A:
389
IU
Calcium:
31
mg
Iron:
1
mg
Pin this recipe for easy access!
Festive Christmas Recipes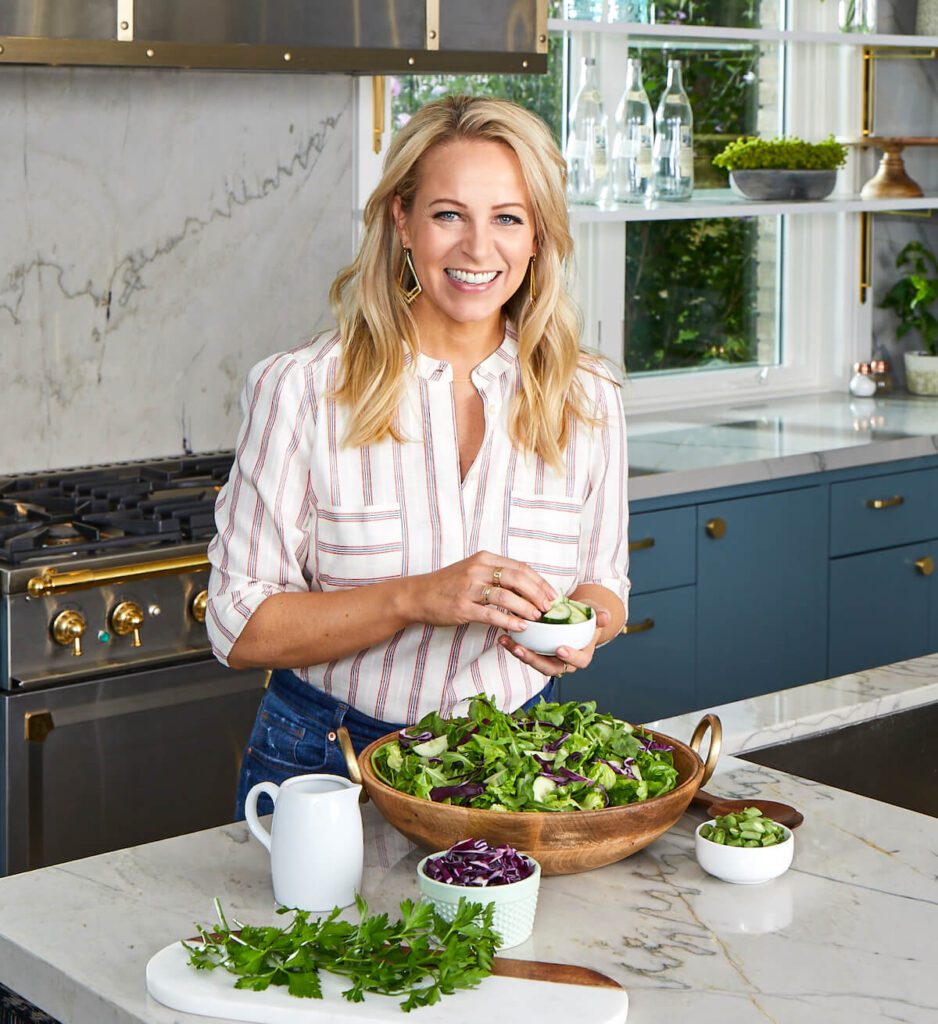 About Tara Teaspoon
I've been in the food publishing business for over 20 years, creating recipes & food-styling for magazines, books, television & advertising. Order my new cookbook & stick around for amazing things to eat.
Recipe and images Tara Teaspoon