---
Hide your kids, hide your wife! No wait! Hide the veggies in your smoothie. If your family is picky, they will love this delicious drink that tastes like a fruit shake, but is a healthy smoothie.

---
Let's face it - getting kids to eat their vegetables has been a problem for parents since the dawn of time (exaggeration). You know what I'm talking about...that uphill battle of sitting down at the table and pulling out every strategic move to try and convince your kid to eat their veggies. If you're anything like me, you probably had your veggies that you liked, and the ones that you absolutely hated, just like your kids do now.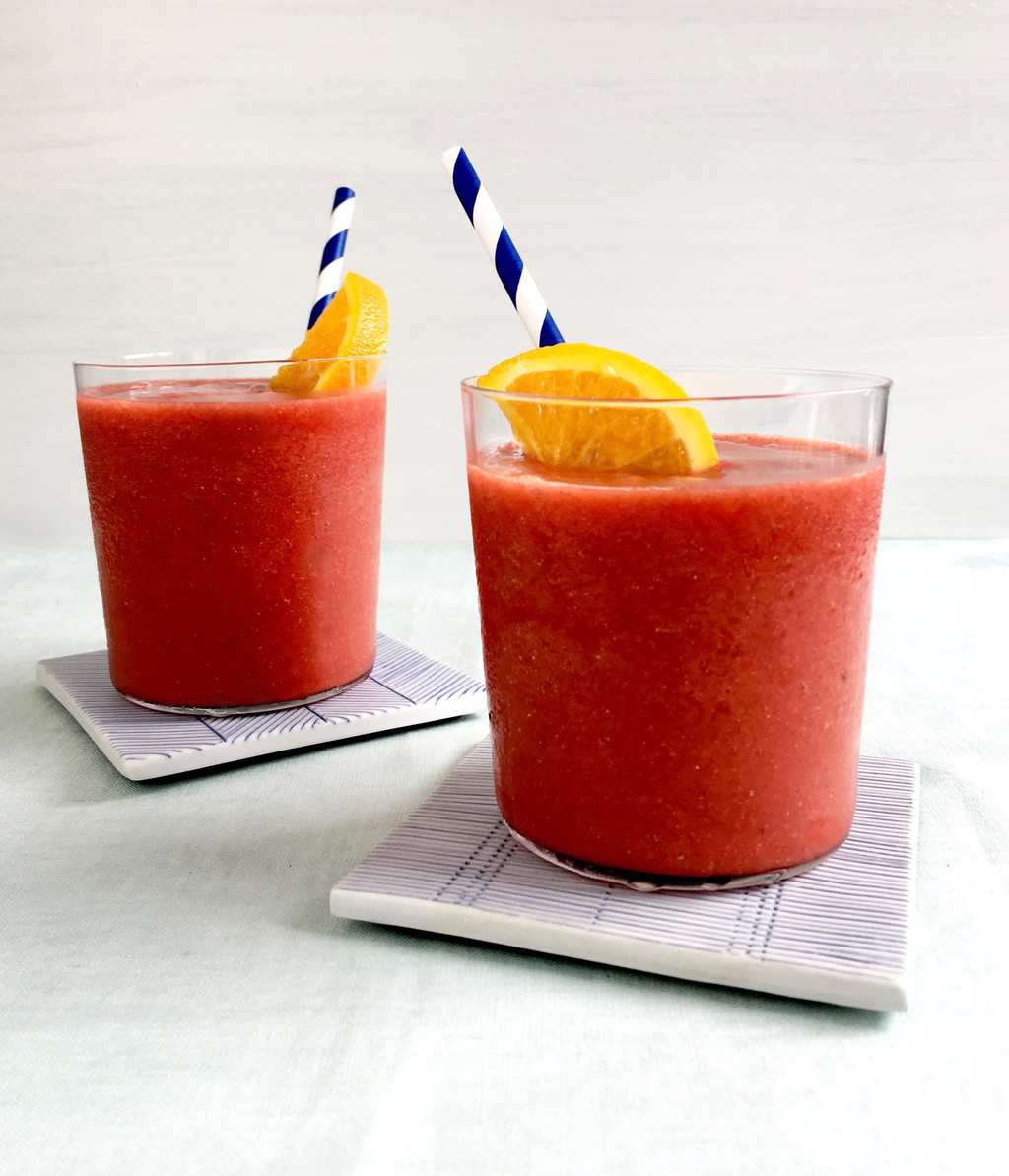 But since we've grown and have gained oh-so much wisdom as adults, we know the importance of working vegetables into your everyday meals, especially for your kids. So I've created the perfect blend for this healthy smoothie that I call Hide Your Veggies!
A healthy smoothie without the spinach or kale to turn it green. You're kids will love it.
With ingredients like delicious beets, tangy oranges, strawberries, chia seeds, and carrots, your kids will get a variety of fruits and veggies perfect for starting the day right, or even a great afternoon snack.
What is it that really makes this smoothie so healthy for your kids? Well, you might be surprised, but it's the smallest ingredient in the recipe that makes the biggest difference - the chia seeds!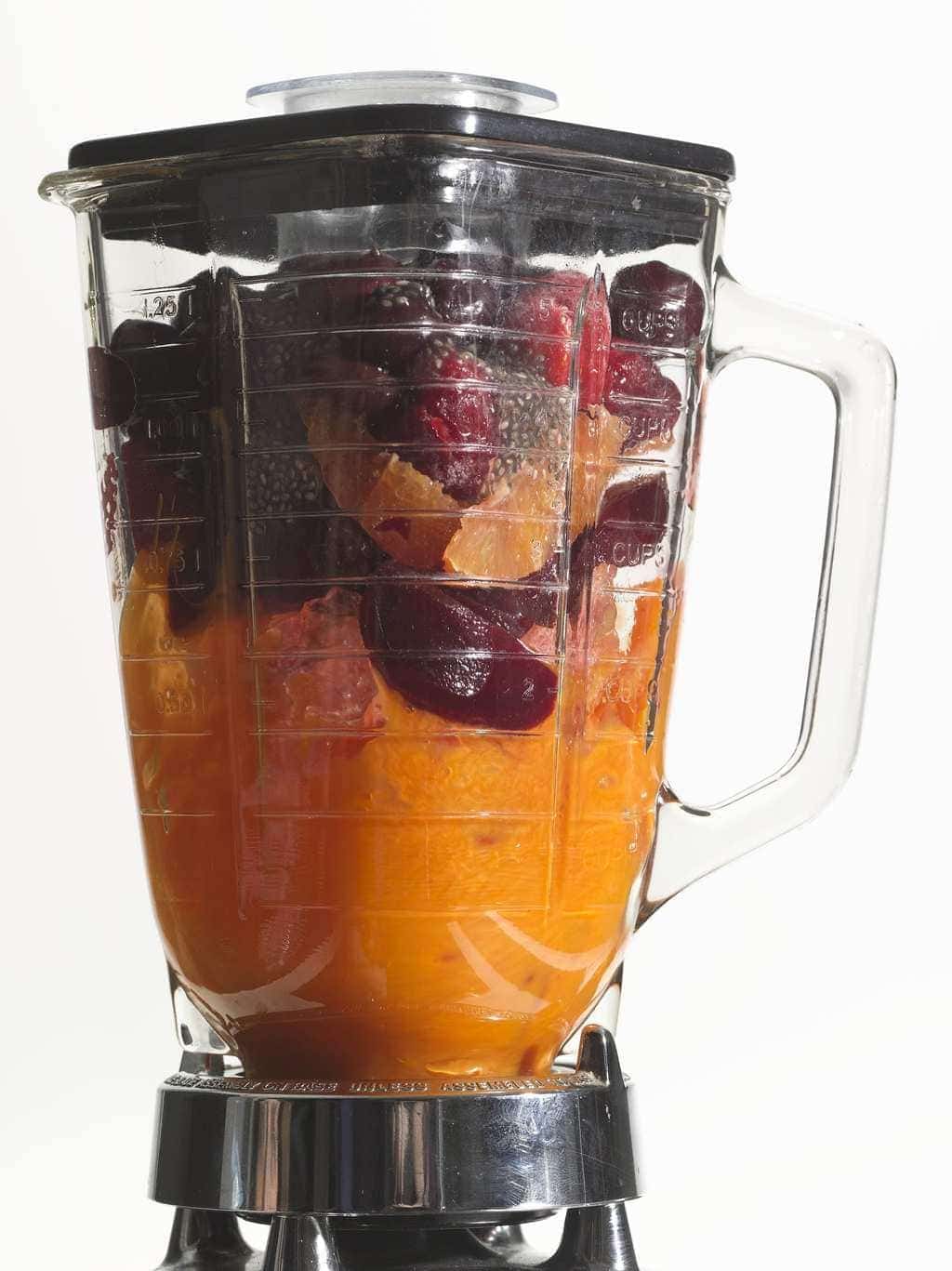 Chia seeds contain a huge amount of nutrients in their tiny little shape. In fact, there are 11 grams of fiber and 4 grams of protein in a 1 ounce serving of chia seeds. What's more, chia seeds contain several nutrients that are important for your and your child's bone health, including: calcium, phosphorus, magnesium and protein.
Beets and chia seeds pack a nutrient punch in my Hide Your Veggies Smoothie!
Beets pack a health punch as well. As far as veggies go, they're great, albeit high in sugar. So I use them sparingly here.
Beets are a great source of betaine, a nutrient that helps protects cells, proteins, and enzymes from environmental stress. That lovely nutrient also fights inflammation, and helps prevent numerous chronic diseases.
Needless to say, this healthy smoothie is a blessing in disguise - literally! So go ahead, bust out those veggies and put them to good use. Your kids will love the sweet flavor of the smoothie, and you'll love knowing that they're getting their needed intake of veggies.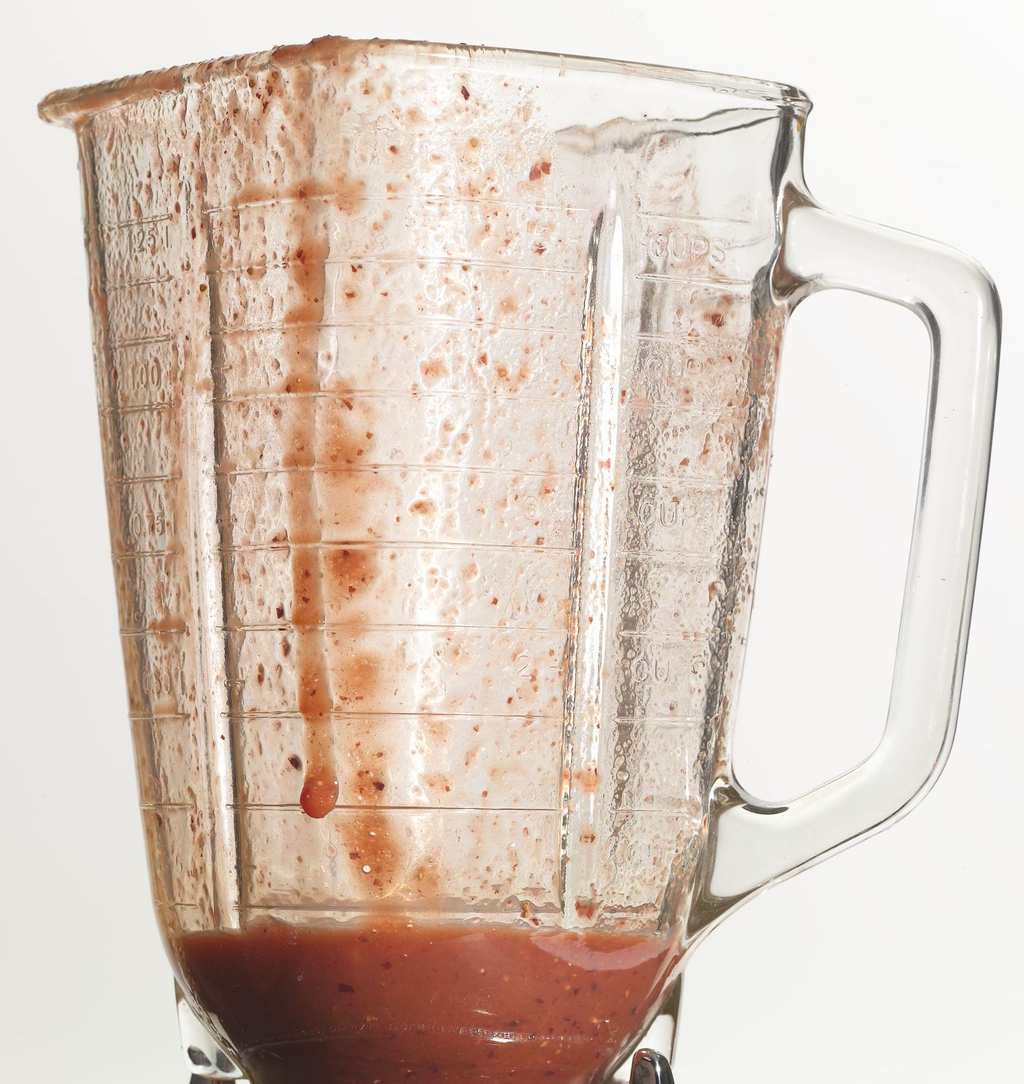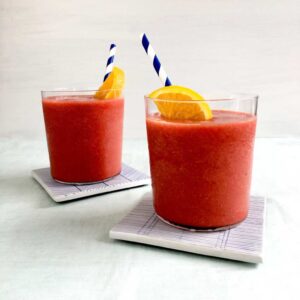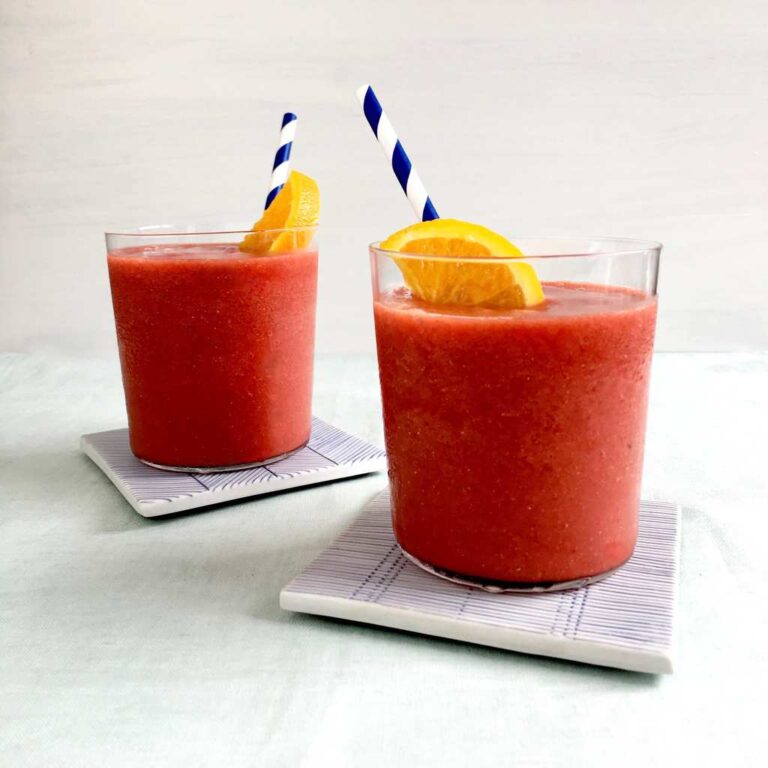 Hide Your Veggies Healthy Smoothie
Hide your kids, hide your wife! No wait! Hide the veggies in your smoothie. If your family is picky, they will love this delicious drink that tastes like a fruit shake, but is a healthy smoothie.
Ingredients
1

tablespoon

chia seeds

½

cup

drained canned beets

½

orange

peeled

¾

cup

fresh or frozen strawberries

½

cup

carrot juice

1

cup

ice
Instructions
Soak the chia seeds in ¼ cup water for 20 minutes. Place all the ingredients in the blender, including the chia and water, and process until smooth. Serve immediately.
Notes
Hide your veggies! Sweet beets are a surprising (and mega-healthy!) addition to this morning shake.
Per 12-oz serving: 0.5g sat, 125mg sodium, 29g carb, 0 chol, 3g protein, 7g fiber
Nutrition
Calories:
100
kcal
Carbohydrates:
19
g
Protein:
2
g
Fat:
2
g
Sodium:
67
mg
Potassium:
449
mg
Fiber:
5
g
Sugar:
10
g
Vitamin A:
11355
IU
Vitamin C:
55.9
mg
Calcium:
79
mg
Iron:
1.2
mg
Refreshing & fun drink recipes
Pin this healthy smoothie!

Packing your meal into a glass? Here's one of my favorite ways to DRINK blueberries!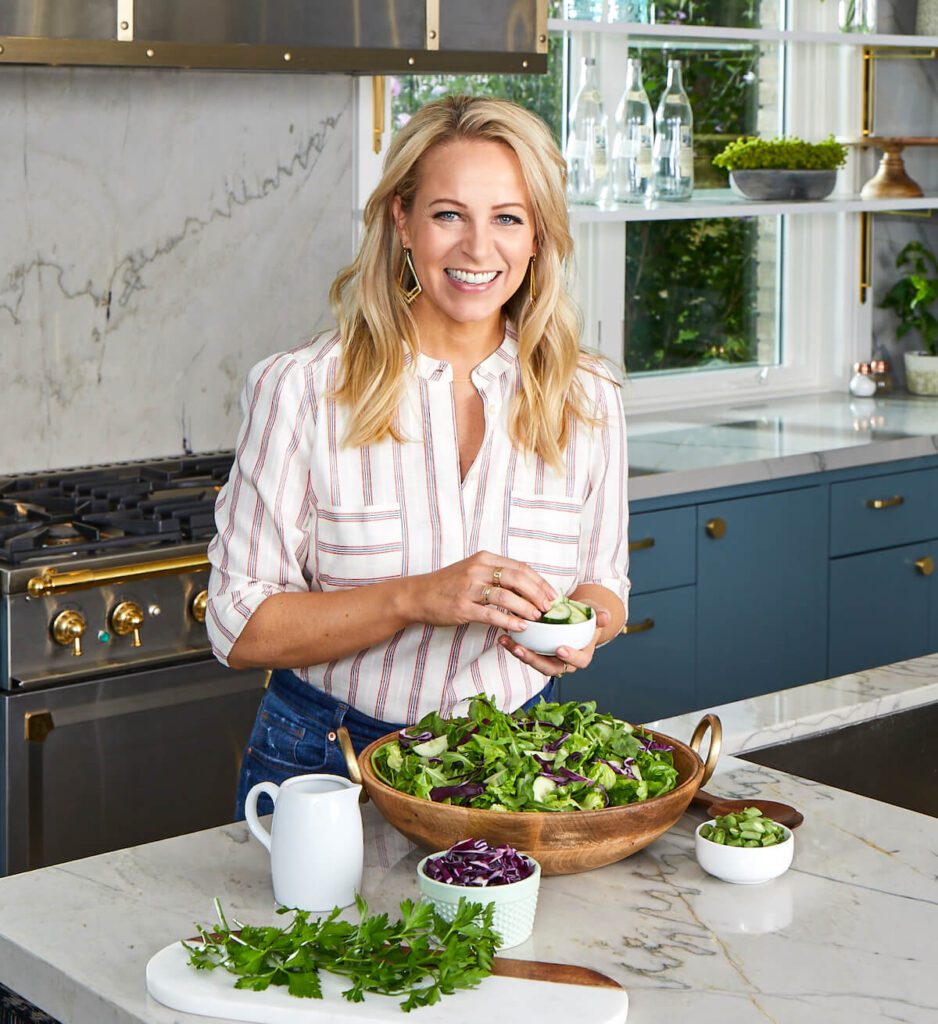 About Tara Teaspoon
I've been in the food publishing business for over 20 years, creating recipes & food-styling for magazines, books, television & advertising. Order my new cookbook & stick around for amazing things to eat.
Recipe Tara Teaspoon & Hilary Merzbacher. Photography Romulo Yanes. Food Styling Christine Albano and Tara Teapoon. Prop Styling Megan Hedgpeth and Tara Teaspoon. LHJ 5/12.