Salted Caramel Apple Pie brings two perfect recipes together. Who doesn't love apple pie, it's a classic! And salty, sweet caramel just makes it a million times better.
My classic apple pie got a salty, sweet makeover and I'm not mad about it. The combo of salted caramel apple pie melts in your mouth with complex but familiar flavors.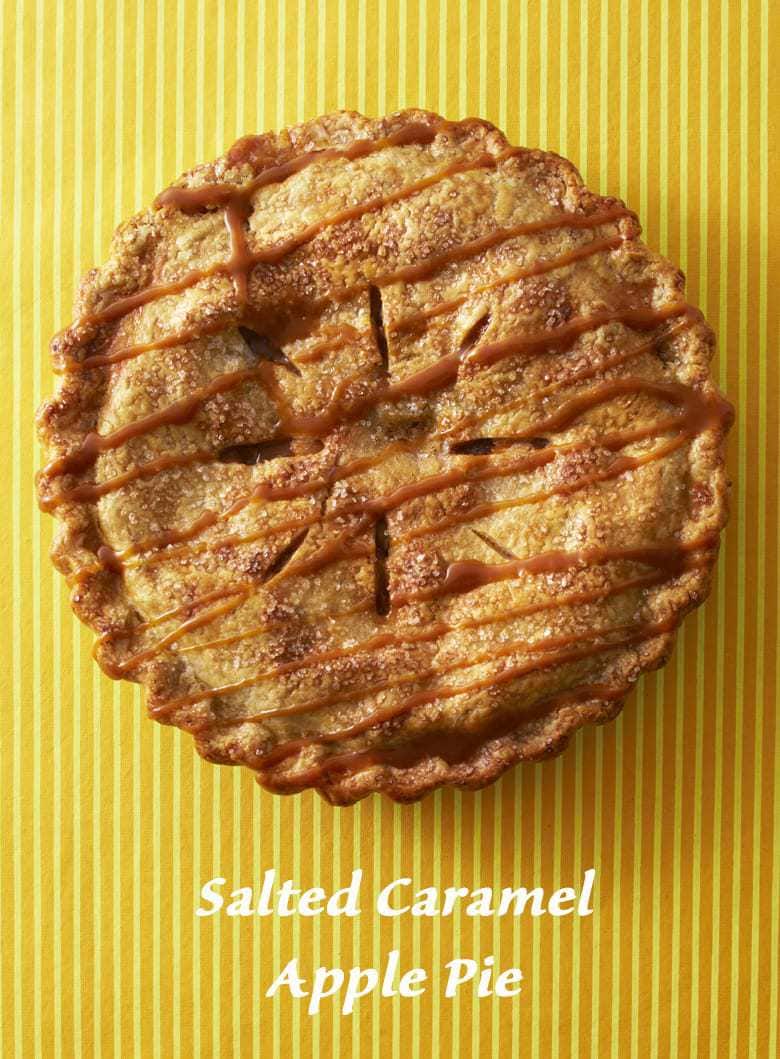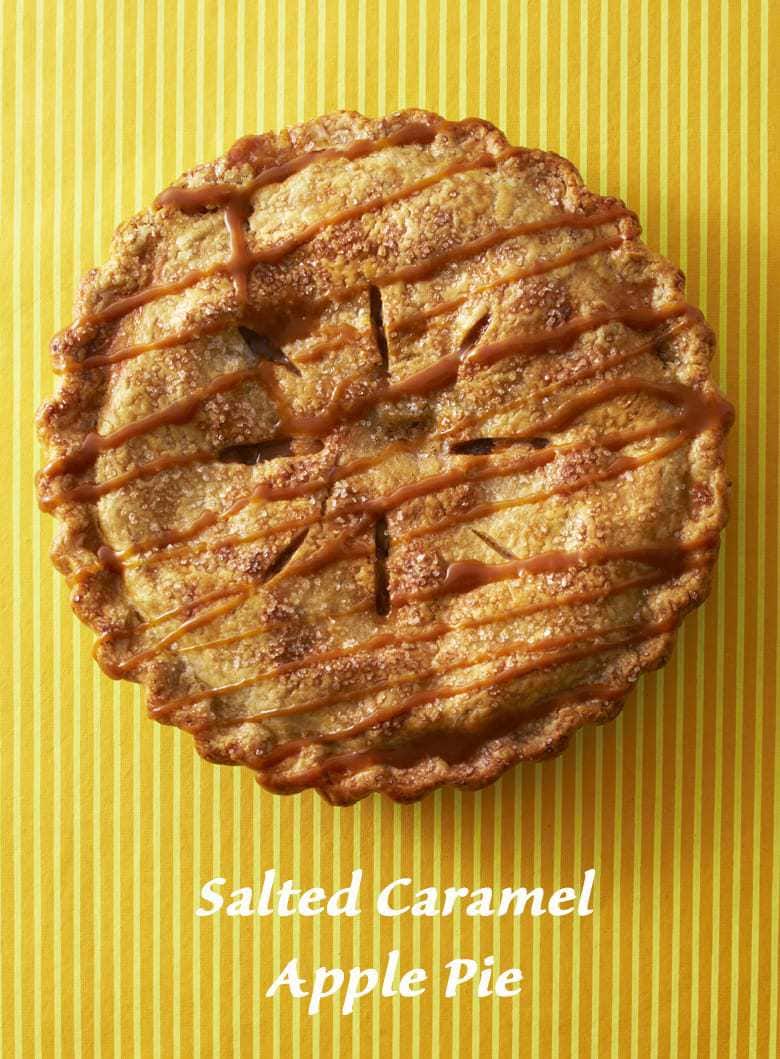 I didn't just drizzle the top of this pie with luscious salted caramel, but swapped the sugar on the apples with the caramel sauce. It turns out amazing! The darkened and salty sugar sauce brings out the tart and sweet flavors of the apples and makes your tongue to flips.
Salt brings out the flavor of other foods. That's why we like salted caramel so much! The salt makes the butter and caramelized sugar that much better. That bit of salted caramel makes the apples and flaky crust taste their best. I made this pie just like a classic apple pie but stirred the caramel in before filling the crust. It bakes up like a dream.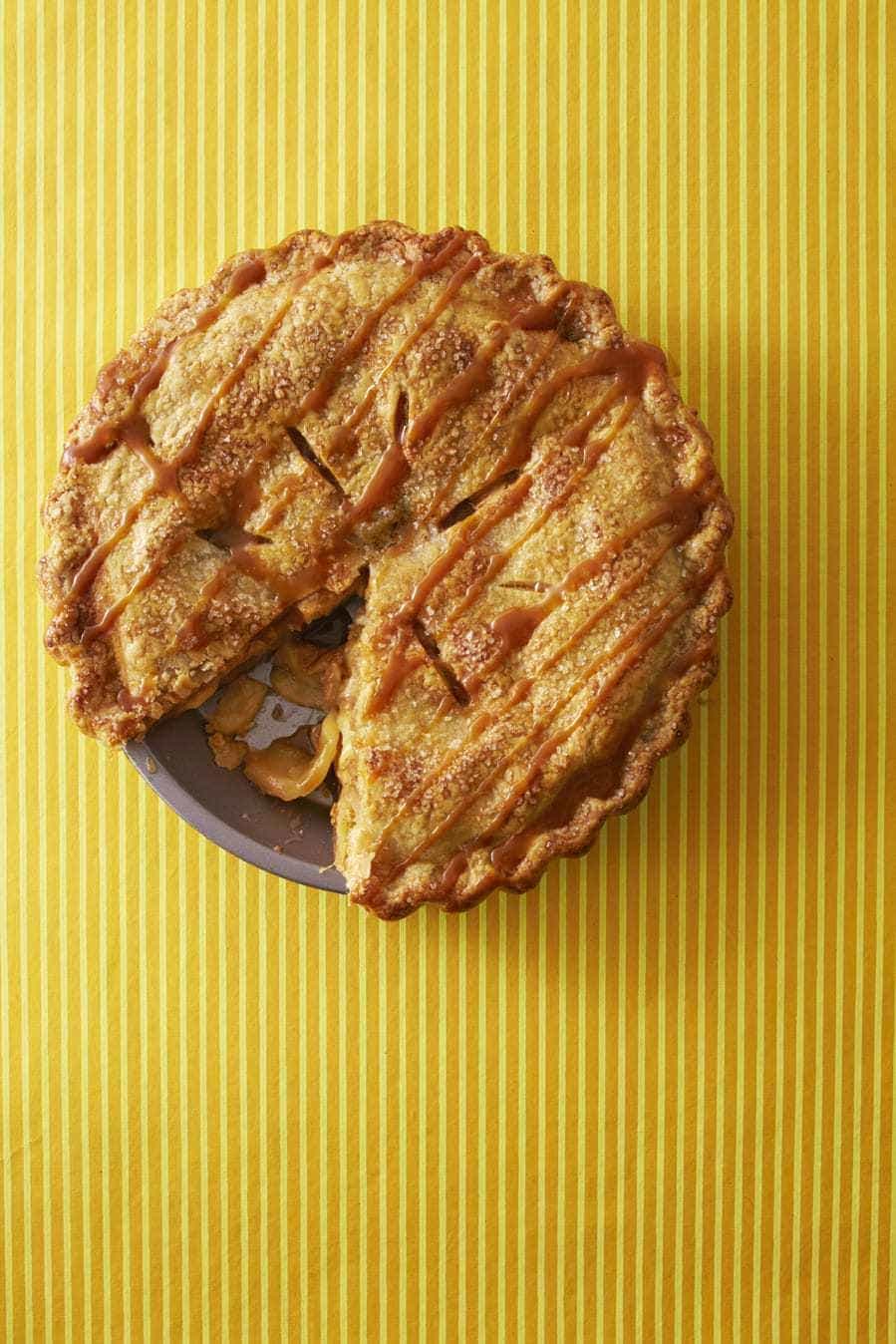 Use my Perfect Pie Crust for best results. The secret is I use butter and vegetable shortening in my crust. This gives it the tender texture, flakiness and flavor as well as being sturdy enough for a baked fruit pie.
Use a mix of apples for a variety of taste and texture!
The other thing I like to do in my apple pies is to mix my apple varieties. Macintosh or Empire are genius for baked desserts. They are sweet and break down to soft bites. But I like to add other apples like Golden Delicious, Pink Lady, and even Granny Smith in for texture and tartness. Play around with your own mix. You can't go wrong with any apples mixed with caramel!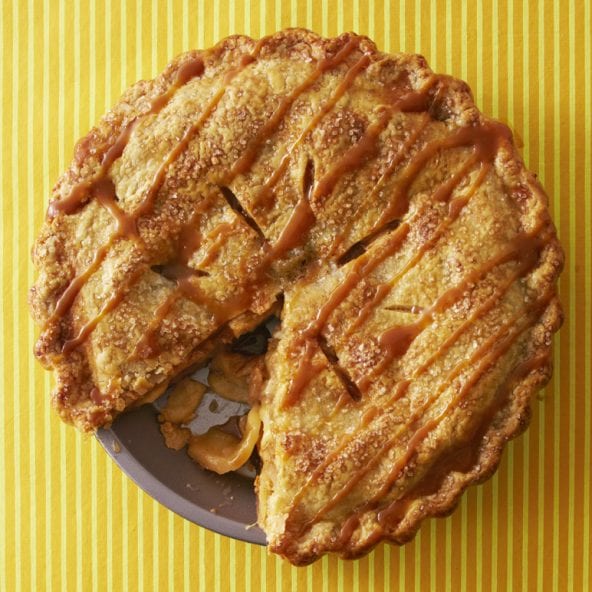 Salted Caramel Apple Pie
Instead of sugar, mix sweet, salty caramel with the apples. Drizzling a little over each slice won't hurt, either!
Ingredients
1

recipe Perfect Pie Crust

3

lbs

baking apples

such as Gala or Golden Delicious, peeled and cored

1

tbsp

fresh lemon juice

1

tsp

ground cinnamon

Pinch

of ground nutmeg

¼

cup

cornstarch

½

cup

Salted Caramel Sauce

Egg wash

Crystal sugar
Instructions
Line a 9-inch pie pan with 1 rolled-out crust; trim edges, leaving a ¼-inch overhang. Place in freezer until ready to fill, or at least 20 min.

Heat oven to 425ºF with rack in the bottom third. Cut apples into ¼-inch slices and toss in a large bowl with lemon juice, cinnamon, nutmeg and cornstarch. Add ½ cup Salted Caramel Sauce and toss to combine. Pour apples into chilled pie shell and return to freezer.

Roll remaining crust to a 13-inch circle. Use a paring knife to cut slits or small designs on the top. Brush rim of bottom crust with egg wash and cover with second crust, sealing the edges. Trim edges as necessary to crimp. Brush pie with extra egg wash and sprinkle with crystal sugar; freeze pie again until crust is cold, about 20 min.

Bake pie on a foil-lined baking sheet until crust begins to brown, about 20 min. Reduce heat to 375ºF and bake until crust is golden and juices bubble, 50 to 60 min more. (If crust browns too quickly, tent pie with foil.) Cool pie and serve slices with Salted Caramel Sauce.
Click the links below to connect to more great Tara Teaspoon recipes.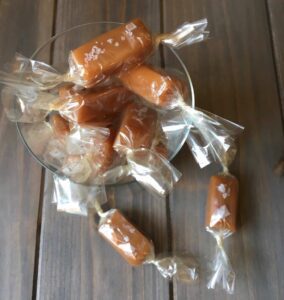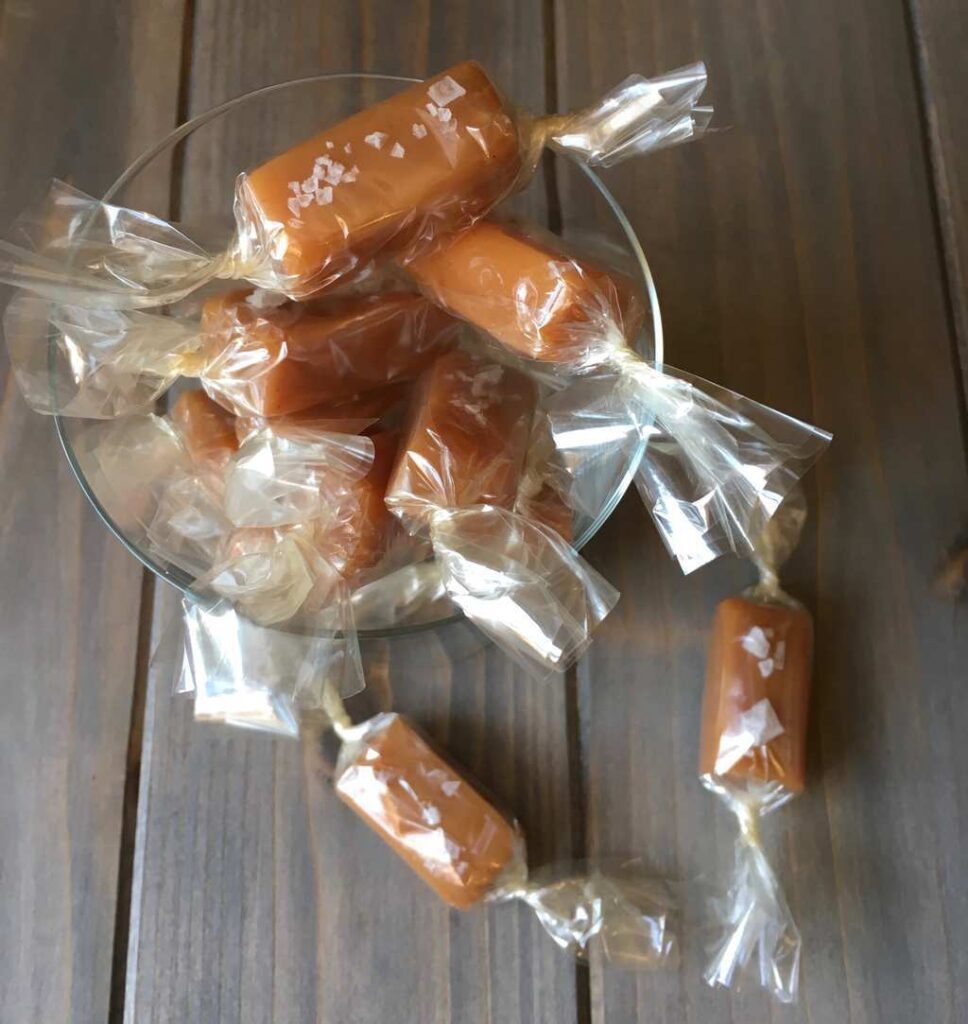 My Salted Vanilla Bean Caramels are a huge hit. I make them around the holidays but they don't last long. Check out the video on how I made them as well!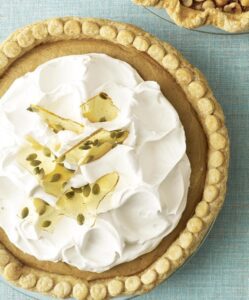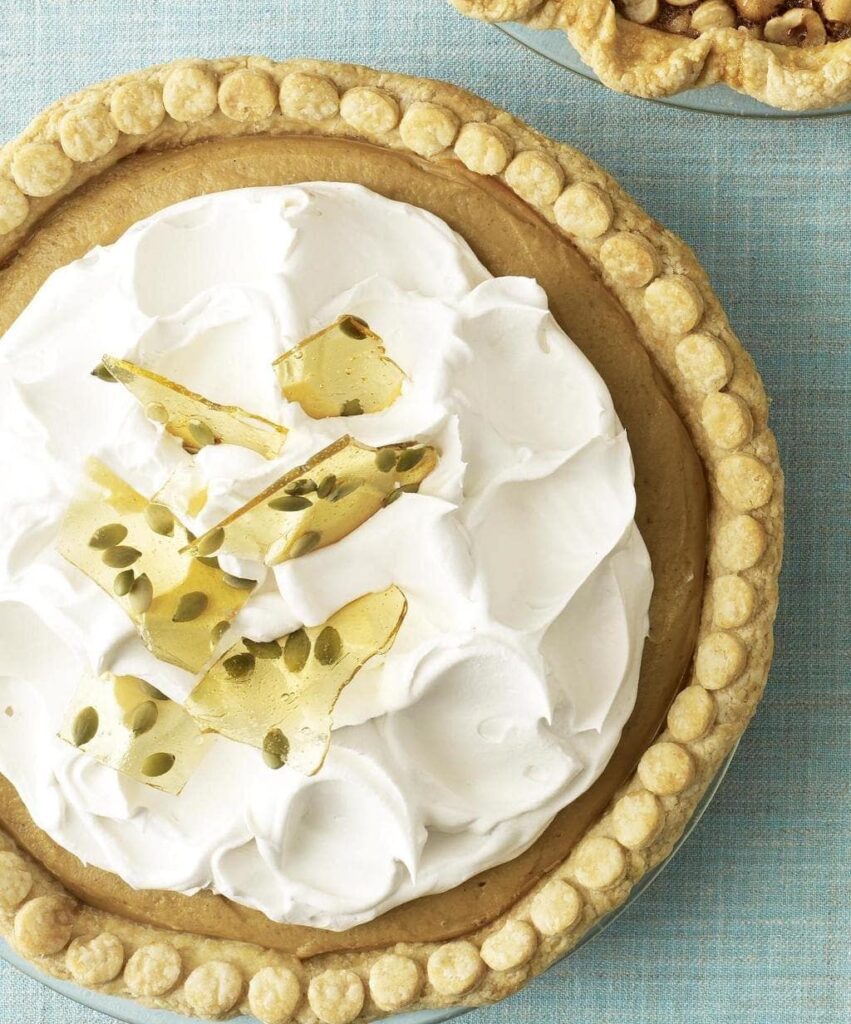 Pumpkin Cream Pie isn't your typical baked custard filling. I made pumpkin pudding instead and swooped it into a baked crust. Delicious!
Recipe by Tara Bench
Original published in
Ladies' Home Journal, Oct 2011
Photography Maura McEvoy
Food Styling Sara Neumeier
Prop Styling Cindy DiPrima