---
Try one of these 10 simple & chic Thanksgiving place card ideas on your holiday table this year.
---
I love entertaining and most especially bringing people together around food. In all honesty I rarely set a table in my tiny New York apartment, but given the opportunity, I also love to set a beautiful table for a special meal. I learned first from my mom. The most exquisite hostess, who would sometimes even start setting and adorning the table a day before the event! It was always so fun to sit down to a beautiful table.
Little touches make all the difference and one of my favorite things are place cards! I think these ideas are the bees knees, but use them as inspiration and make your own, or even get the kids involved. Some of our favorite place cards have been made by my niece and nephews! Leave a comment about a memorable table you've sat down to!
Gold Dipped Leaves
Such a great way to get the kids involved. They can gather the leaves and choose the names that go on each one! Very chic! Check here for more info.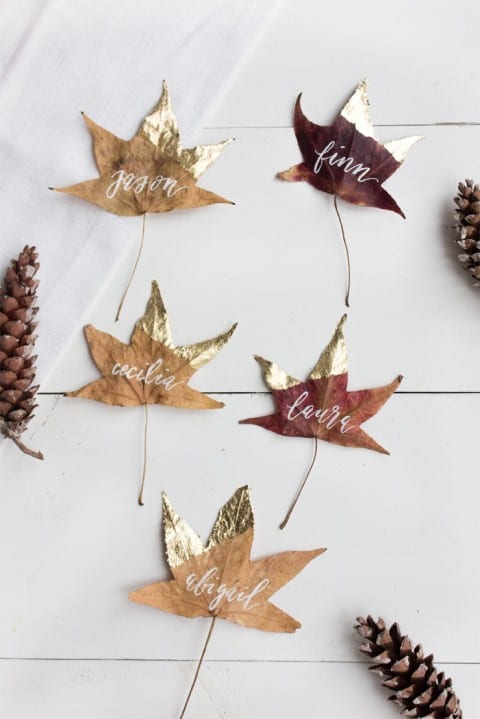 Pine Bough Place Cards

Re-create this idea for a holiday dinner. Such a fun way to use those branches that were trimmed to get the tree just right!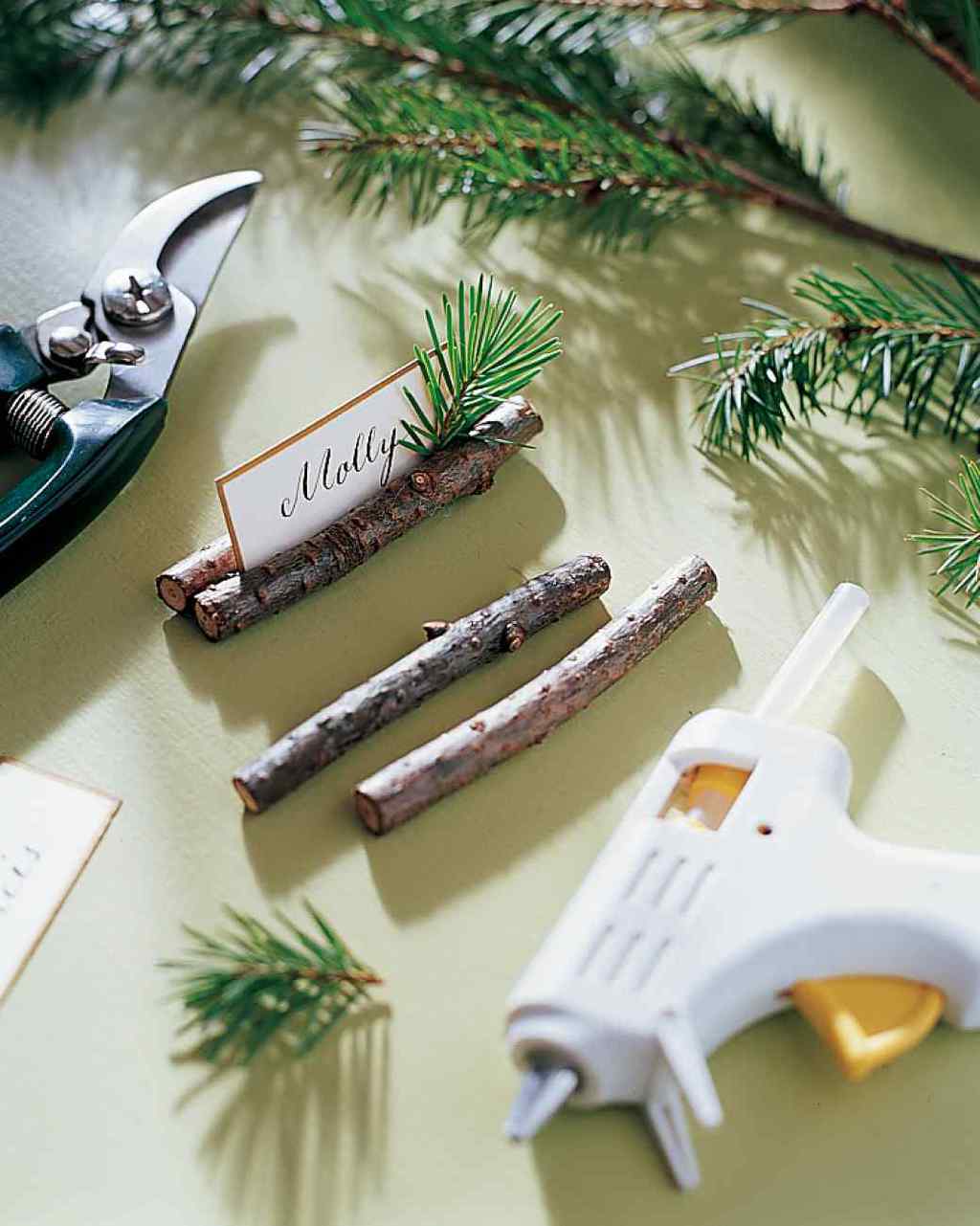 Gilded Pumpkin Place Cards
You could use gold leaf, or gold pain, even a quick spritz of spray paint make Gilded Harvest Place Cards easy and really gorgeous.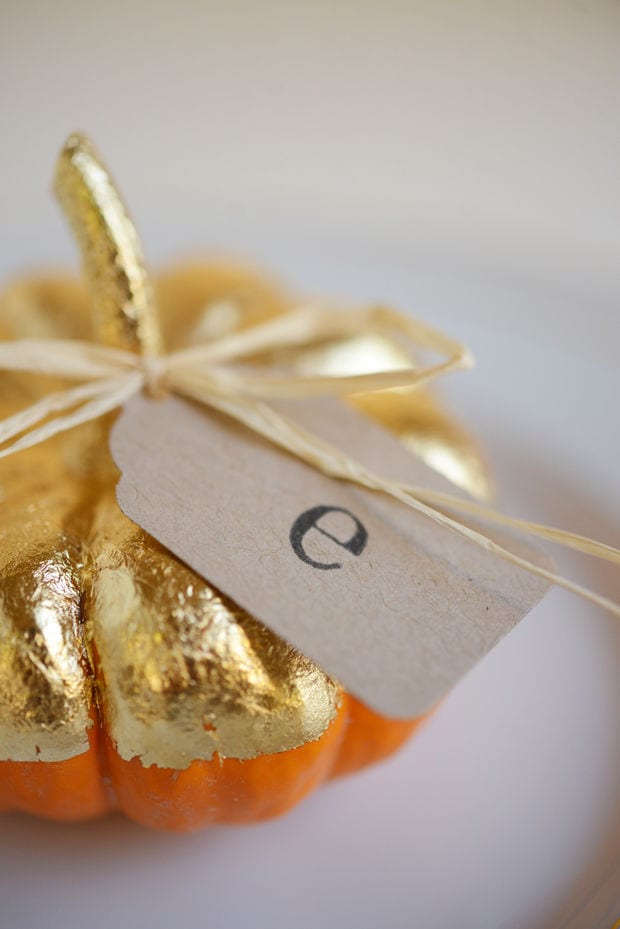 Rosemary Wreath Place Card
How sweet! This little wreath of aromatic rosemary. I love the little banner for each name.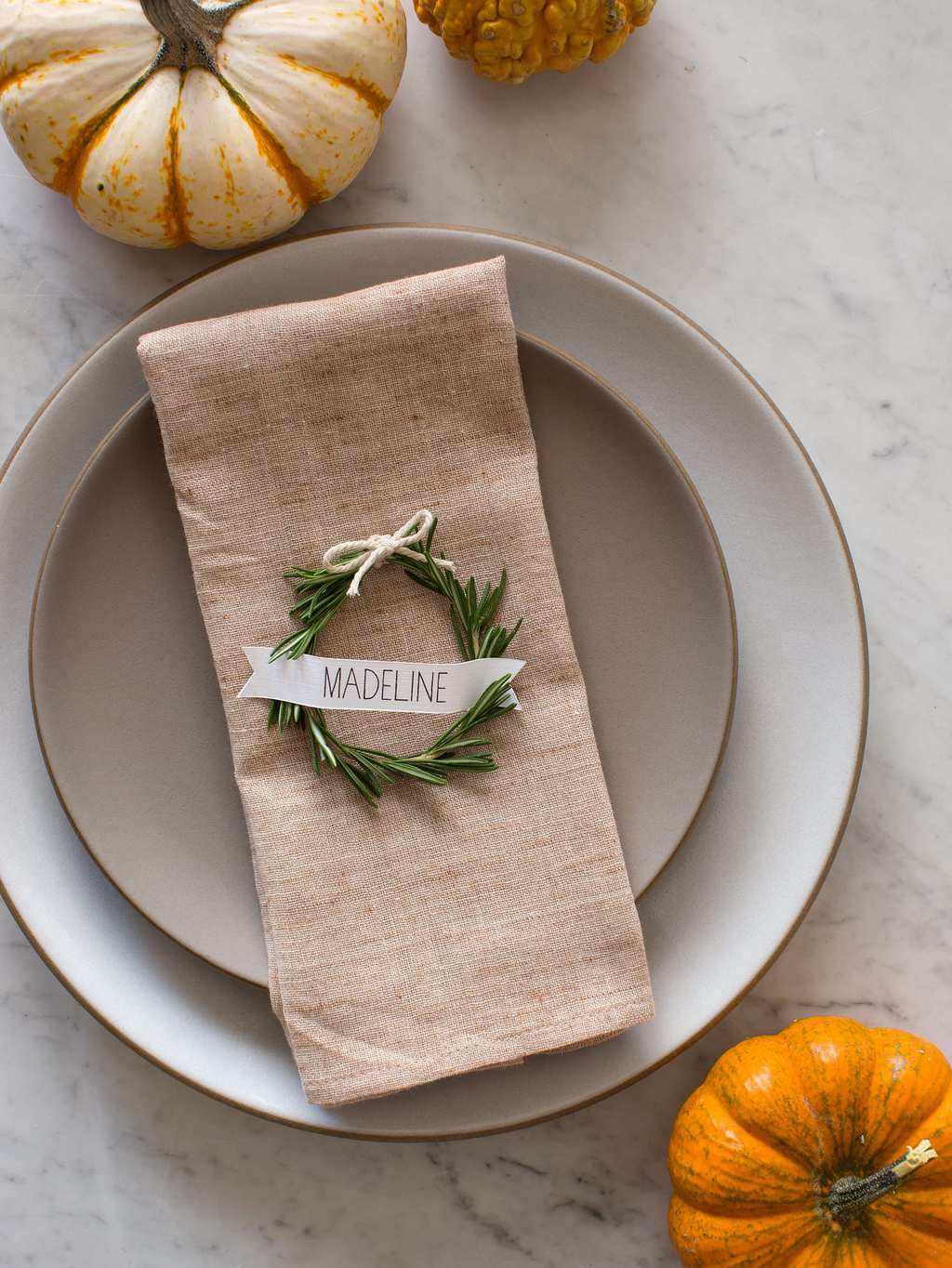 Rosemary Sprig Place Card
Another easy herb Thanksgiving place card that can even be made with index cards that you probably have on hand!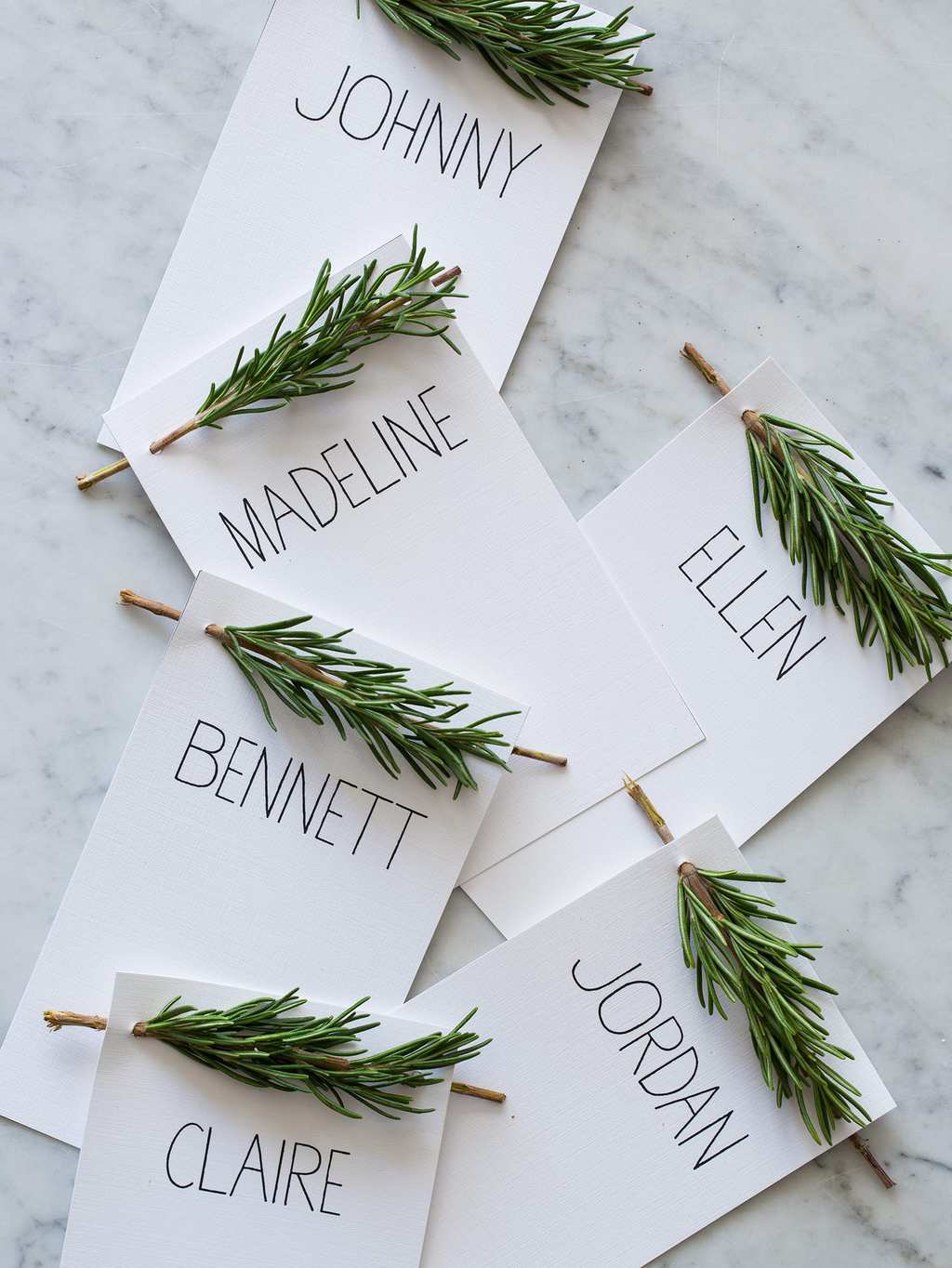 Wood Cut Place Card
I'm not a regular at the craft stores...but I do know you can get packages of these tiny, sweet cross-cuts of trees for these place cards. Easy to re-create by using a calligraphy pen and that's it!! Done!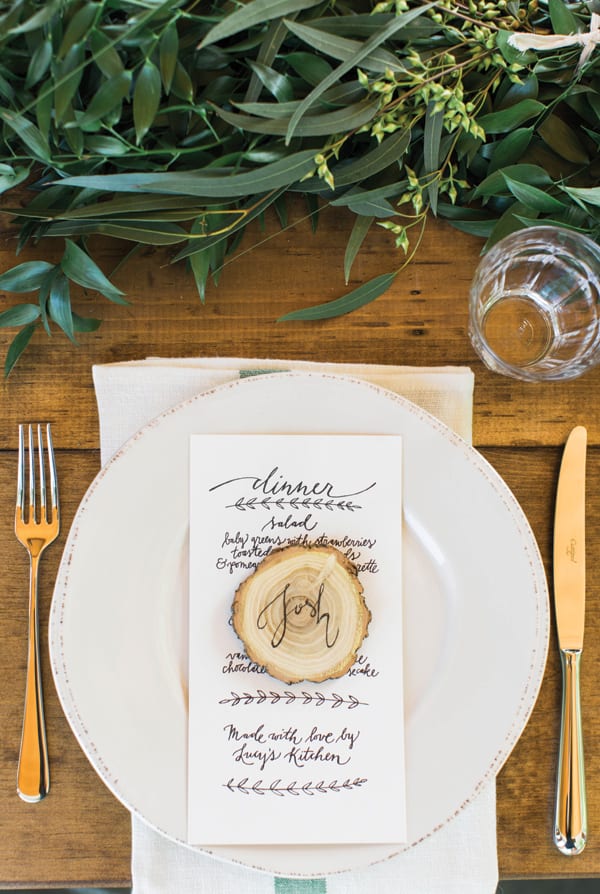 Just one of these Thanksgiving place card ideas will take your table to the next level!
Cinnamon Stick Place Card
Sweet smelling and just plain sweet. These little bundles of cinnamon sticks made me smile. Such a good holiday idea for the table.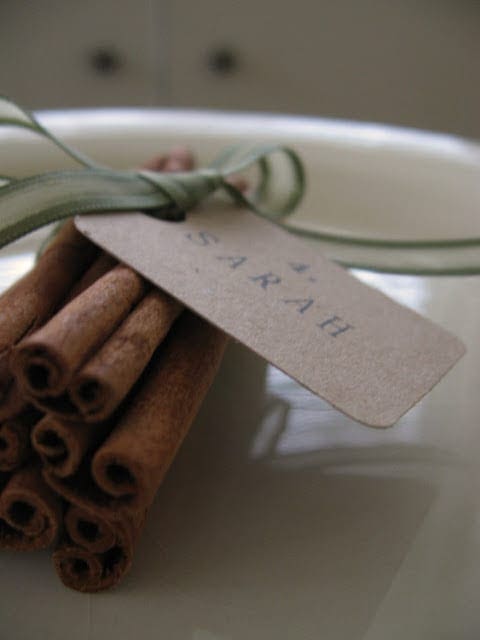 Mini Bunting Place Card
Some craft paper, a milky pen and string or twine is all you need to make these stylish place cards. I love that you could make them your own or match them to your table by making the little bunting triangles different colors.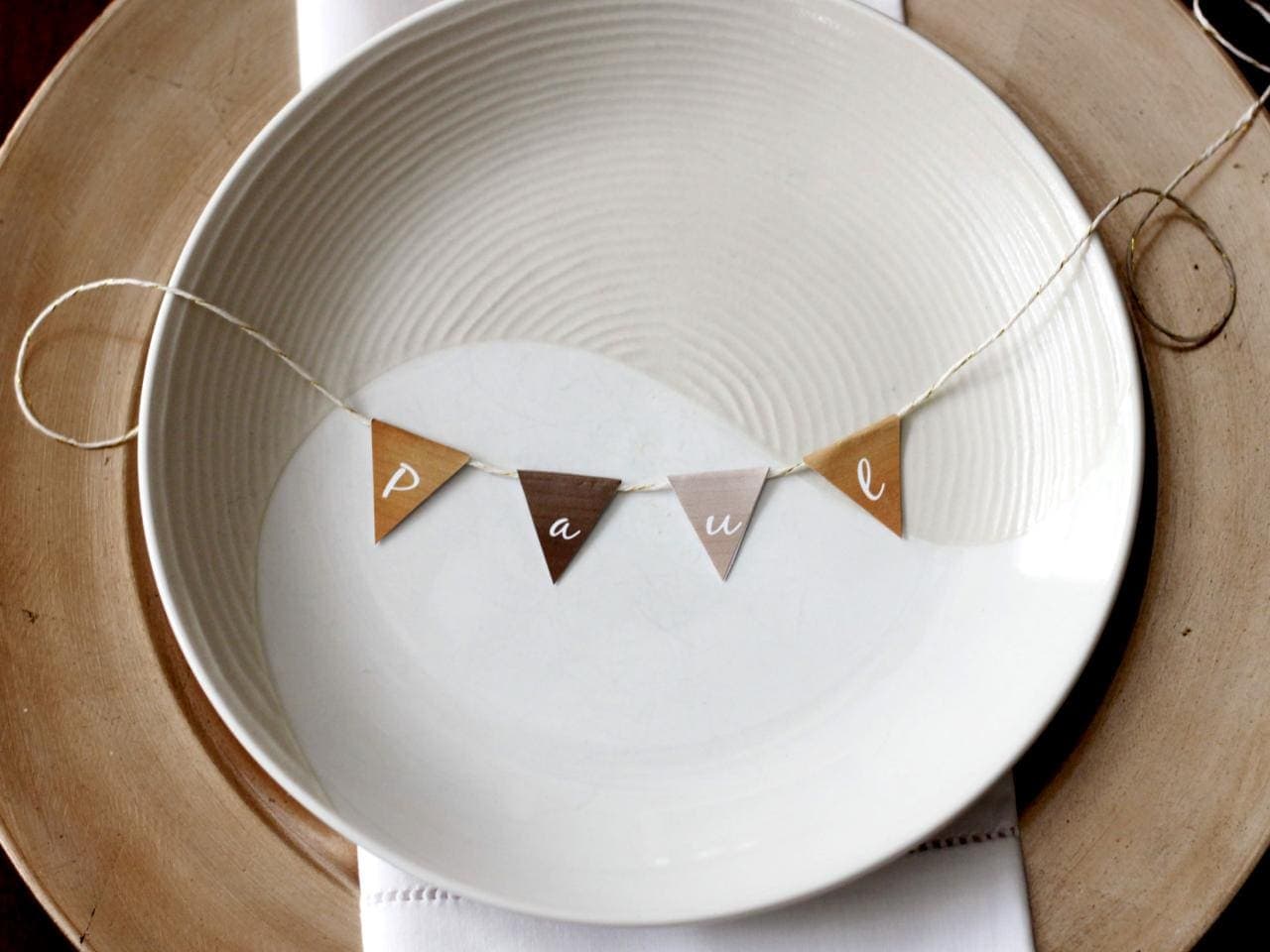 Glitter Place Card
Sparkles! Thanksgiving (try reds and oranges with the gold glitter), Christmas (red and green with gold of course) or New Years! This sparkling Thanksgiving place card will start the party right when you sit down.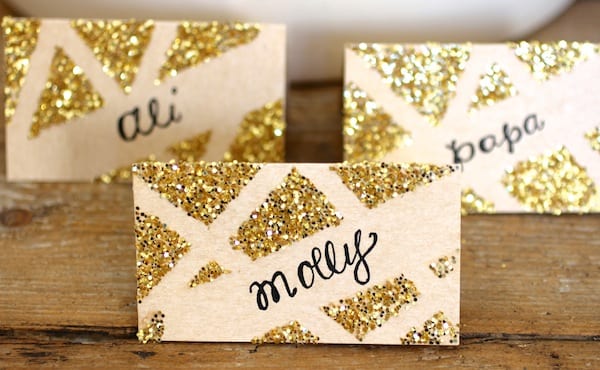 Pear Place Card
Oh there is nothing cuter than mini fruit. It's tiny and tasty! Charming little pears or lady apples would make the perfect place marking for your holiday table. And a snack for later!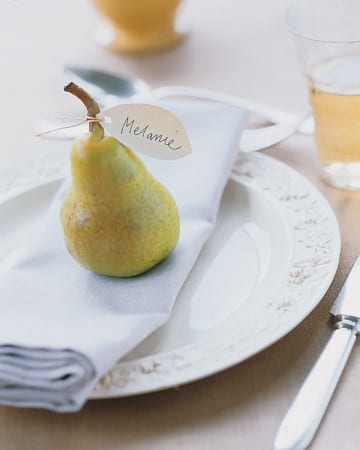 You've got the table setting ready, now make sure you've got all the right recipes for a delicious meal.
Roasted Vegetable Trio with Orange-Thyme Dressing
Black Bottom Chocolate Cream Pie
Fluffy Mashed Potatoes
14 Non Pumpkin Fall Recipes You Must Try
The Greatest Thanksgiving Recipes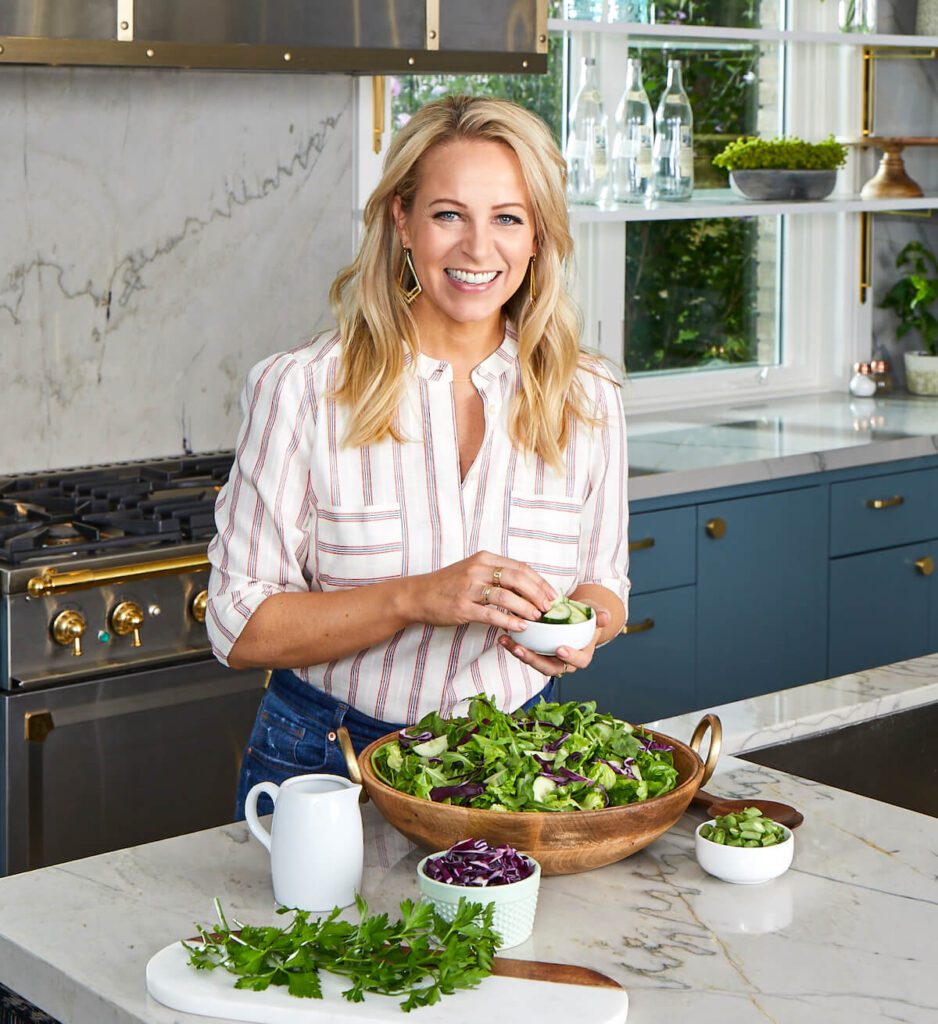 About Tara Teaspoon
I've been in the food publishing business for over 20 years, creating recipes & food-styling for magazines, books, television & advertising. Order my new cookbook & stick around for amazing things to eat.