---
A delicious classic or cold pasta salad is a quintessential BBQ and picnic side dish. Here is an amazing collection of summer pasta salad recipes that will keep you happy all season.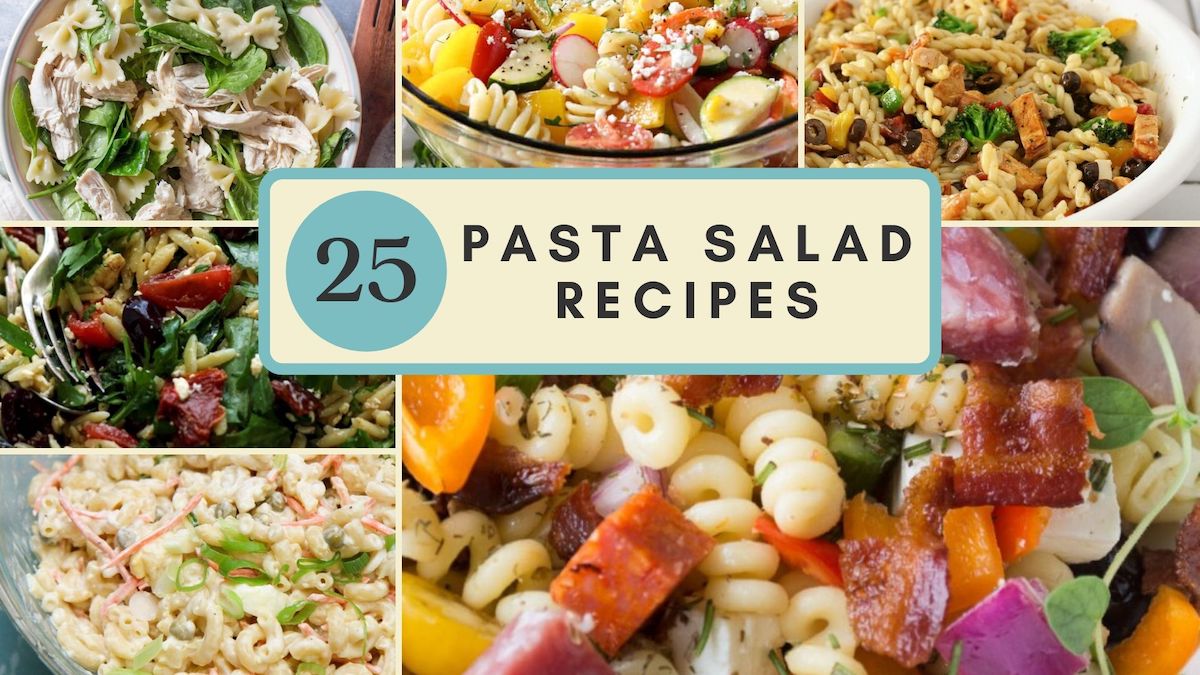 Jump to:
Side dishes for a BBQ
There is more than one great side dish for summer. If your prepping for a BBQ or just a tasty summer dinner grab one of these pasta salad recipes and then try some of my others:
Best pasta salad ever
You're in the right place for the best pasta salad recipes. Why? Because I've collected them from all over and put them in one place for you.
You'll find recipes for classic pasta salad as well as others:
Creamy pasta salad recipes. There are cold pasta salads with mayo and others with no mayo.
Healthy summer pasta salad recipes loaded with veggies.
Pasta salad with cheese. Some grated cheddar and others with Parmesan.
Italian dressing pasta salads with those classic flavors you love.
Global flavors tossed on pasta for a fun side dish.
Meat-lovers pasta salad recipes with bacon and sausage.
Salads with veggies
You'll find some healthy summer pasta salad recipes here. But, mostly these are classics with veggies, and twists for you to try!
Those classic Italian pasta salad favorites!
Whether it's a pasta salad with Italian dressing or simply one touting tomatoes or basil, this is where to find the best pasta salad ever (in some folks opinion)!
Delicious Greek recipes
Fantastic flavor and delicious morsels of classic Greek ingredients are tossed into these salads. They make tasty side dishes or picnic bowls.
Meaty goodness and chicken pasta salad recipes
A little bacon, sausage or tasty chicken makes a pasta salad so delicious it's almost a meal. Try one of these and have everyone coming for seconds.
Find my serving bowl recommendations for pasta salad here.
Awesome Side Dish Recipes!
Compiled by Meg Palmer