My go-to baking of choice for this spooky holiday are easy Halloween cakes and cupcake ideas. Use a mix, or make homemade, grab some fun candy and you'll have a treat that's not only fun to make but festive for your goblin crowd.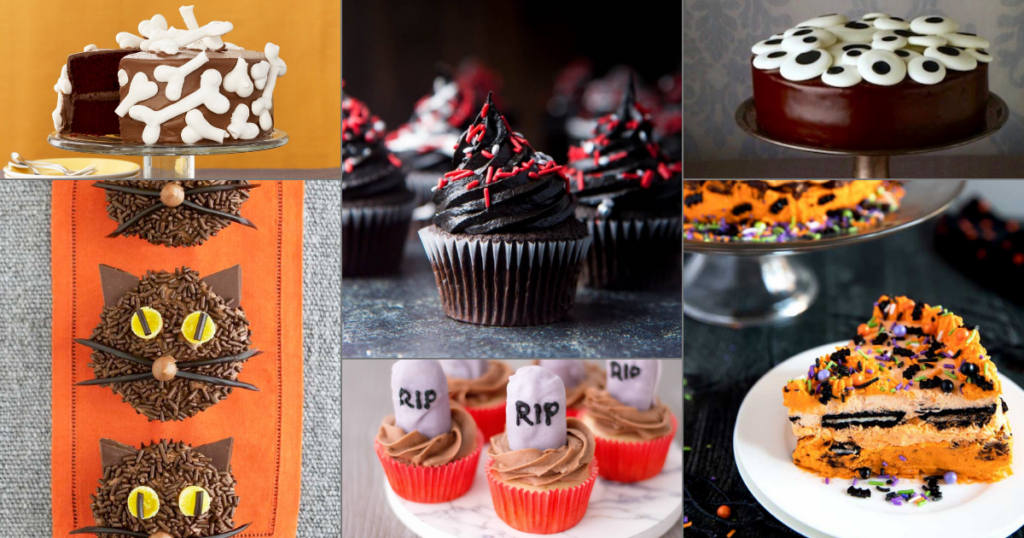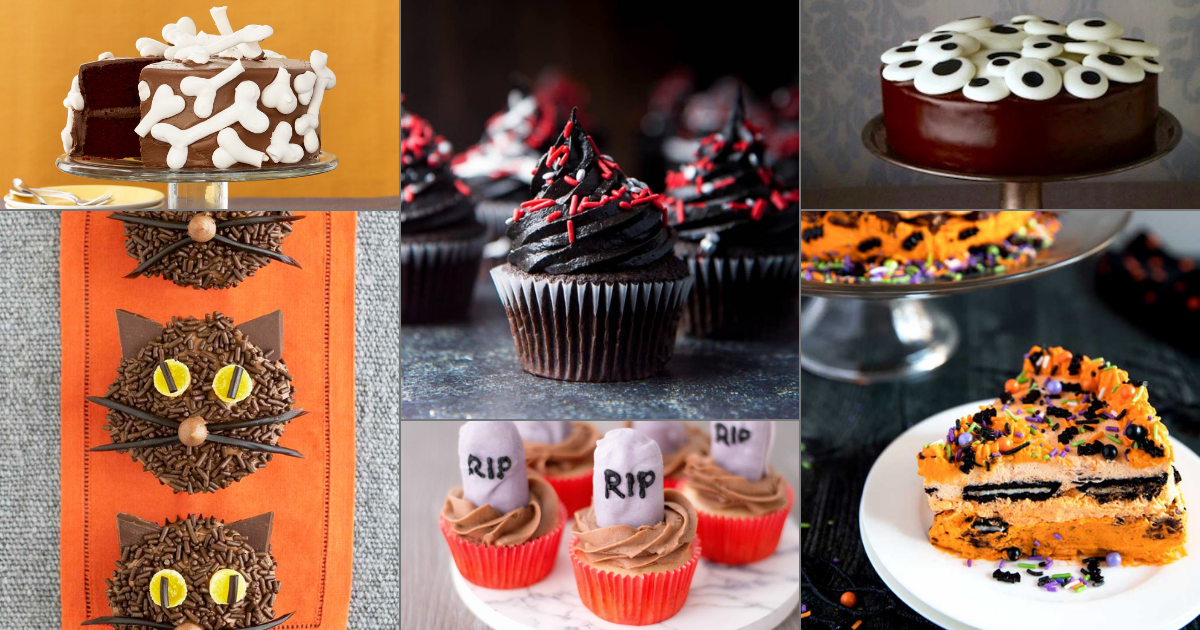 Halloween is one of my favorite food holidays of the year. Mostly I just love treats, and I feel like you can go all out for Halloween!
If you didn't already know, I love baking, cake decorating, and all things sweet. It should be no surprise that I'm sharing a curated list of the cutest and most delicious Halloween cakes and cupcakes.
The best part...frosting is involved. I love frosting!
You can make so many fun and delicious treats. Here are a few cake and cupcake ideas to serve your family at your Halloween gathering.
Halloween Cupcake Ideas
Are you Casper the friendly ghost, or a cranky old haunt? Well, either way, get your inner wizard ready–there's no excuse to make boring treats. Try one of these spooky cute and delicious cupcake ideas!
Cupcakes are the perfect party treat. Everyone gets their own little cake and you don't need to deal with plates, forks, and cutting even cake slices. No more fighting about which cake slices are bigger!
Cute and Spooky Halloween Cakes
Who doesn't love a Halloween cake? Any of these recipes will explain how to make a super cool Halloween cake if you're not quite sure where to start.
Making a fun, and delicious cake isn't hard. Make one of these and you'll be the coolest ghoul at the party.
Halloween Cake Pops
Cake pops are so much fun to serve at parties. No forks needed!
Cake pops are perfect for when you want a little bite of cake but don't want a whole cupcake or slice of cake. Plus, they're so easy to serve and so easy to eat. Try one of these recipes for your Halloween festivities.
Spooky & Fun Halloween Recipes