---
I'll show you tips to roll pie crust, you just need to learn some simple techniques.
---
"Cut my pie into four pieces, I don't think I could eat eight," said Yogi Berra, and wiser words have never been spoken.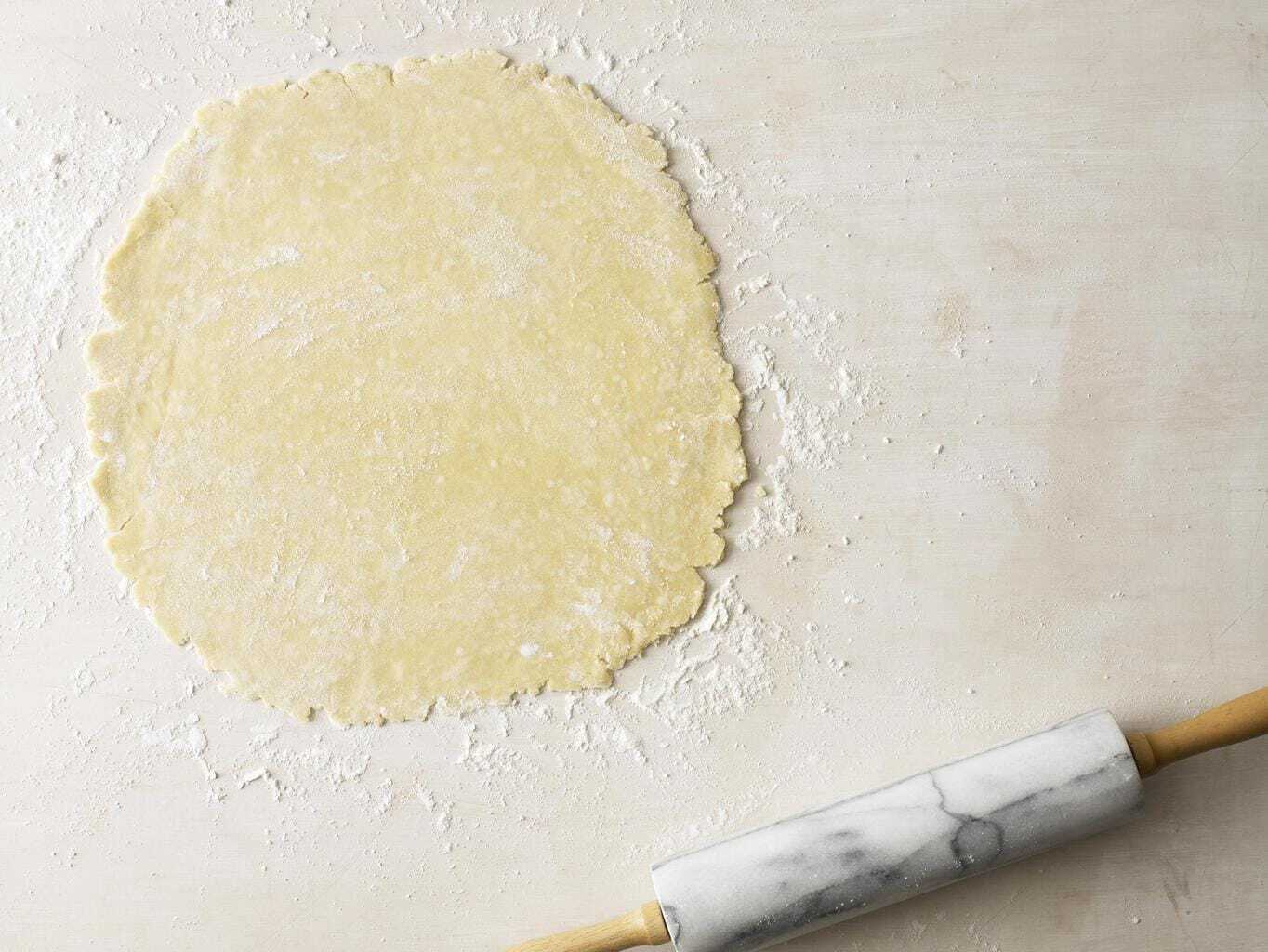 Thanks to Hugo & Hoby this post is sponsored.
Beautiful Pie Crust:
Wooden rolling pins hold a little flour so you don't need to over-flour your dough.
Use a rod style rolling pin. I find I can control the pressure better as I roll. If you are used to other styles of rolling pins, that is fine.
Roll from the center of the dough out. This helps keep the thickness even.
Fold dough in half to transfer to the pie pan. Rolling it over the rolling pin will stretch it.
Lift and press it into the pie pan rather than stretching it in.
How to make a great crust:
Pie makes everyone pretty darn happy, and perfect pie crust even more so!
So just how do you make great pie crust? First comes the recipe. Mine has a combination of butter and shortening, a little vinegar, and ice cold water. Here's the quick video of how I make a double crust in the food processor.
Important secrets to rolling crust:
Now that you have the best dough prepared, there are some pretty important secrets to roll the perfect pie crust. First of all you will have chilled your dough. It's always important to work with cold butter and keep the dough cold. Otherwise the butter melts and you will lose flakiness when it bakes.
Choose your rolling pin carefully! It makes a big difference when you roll the perfect pie crust.
Next is to have a lightly floured, clean work surface, and a great rolling pin. Too much flour will cause your dough to dry and get tough. Just enough to keep it from sticking is all you need!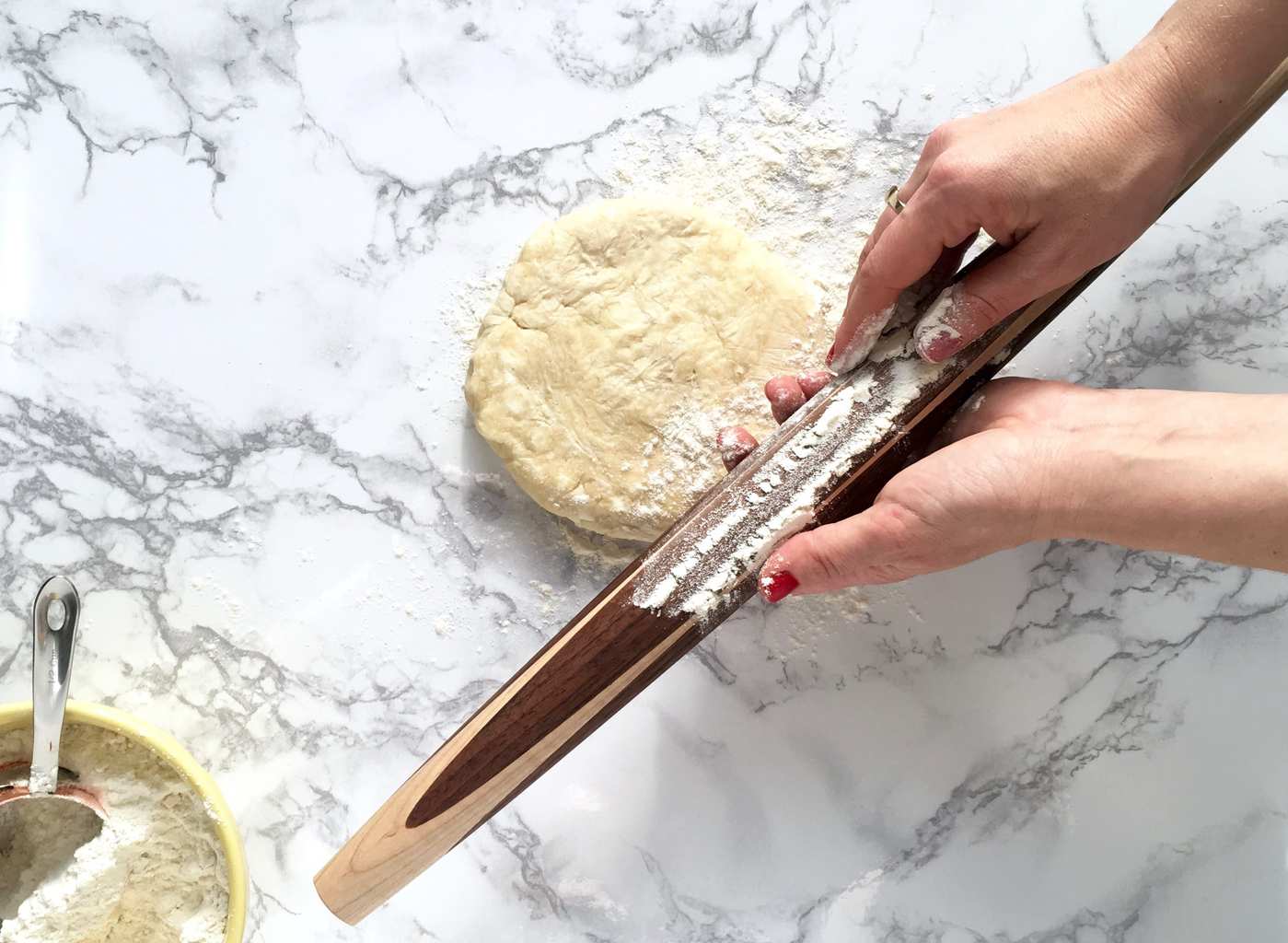 I prefer wood rolling pins for pie crust:
I like a wooden rolling pin, and my preference is a rod-style, rather than one with handles, when making pie.
There are straight rods, and tapered rods (call French rolling pins). The Rhythm Rolling Pin from Hugo & Hoby is a French-style rod that makes quick work of your ball of dough. (Update: This rolling pin is discontinued, but you can find a great French Style Rolling Pin Here.)
Like all really good wood rolling pins, it holds flour (not too much, not too little) in the grain, so dough doesn't stick. A quick dusting of flour on your work surface and a light rub on the rolling pin every ten or so turns is all you'll need.
Roll from the center of the circle towards the edge to keep from stretching the dough.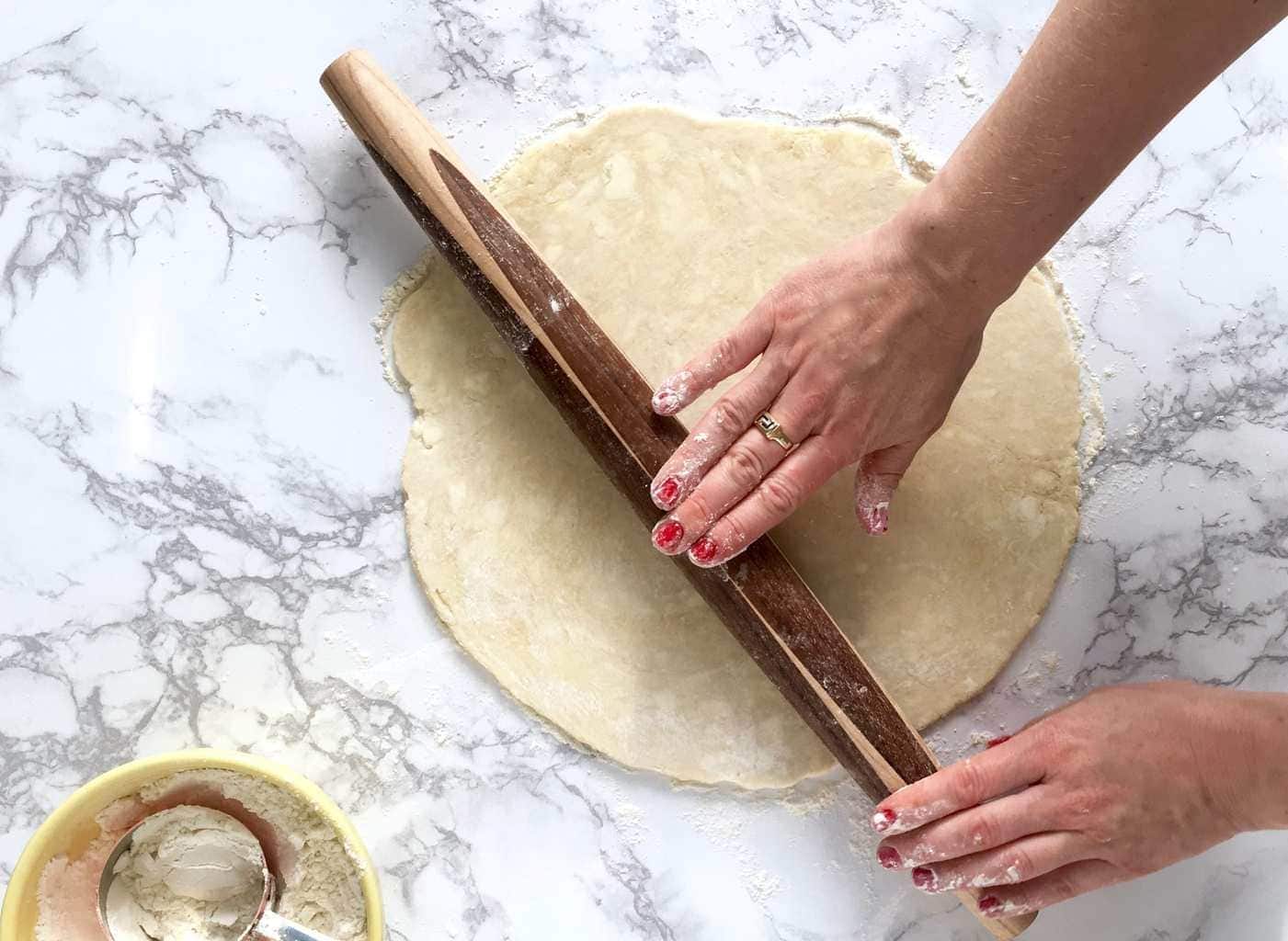 Rod rolling pins:
I prefer rod-style rolling pins for pie dough because I can feel where the dough is thick and thin more easily as I roll.
I can also adjust the pressure anywhere along the rod as I roll to get the dough very even.
A French-style, tapered rolling pin is designed to roll pastry thin on the inside of a circle and a little bit thicker on the edges. Great for pies that will get a decorative edge!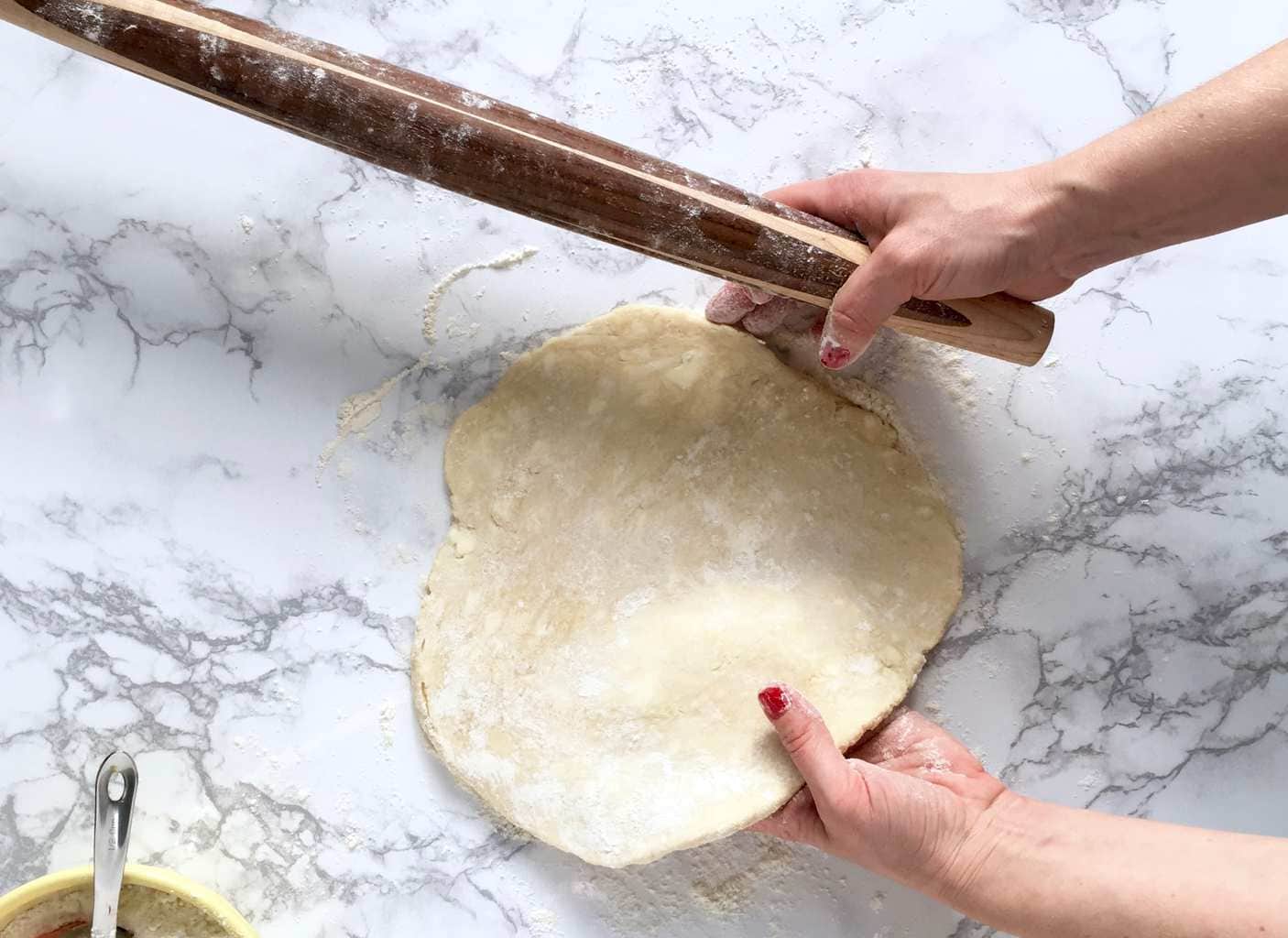 Go from the center of the dough:
Make sure to roll from the center of your circle towards the edges to prevent stretching the dough unnecessarily. Lift the circle gently and turn a quarter turn every few rolls to keep the shape and make sure it's not sticking to the surface.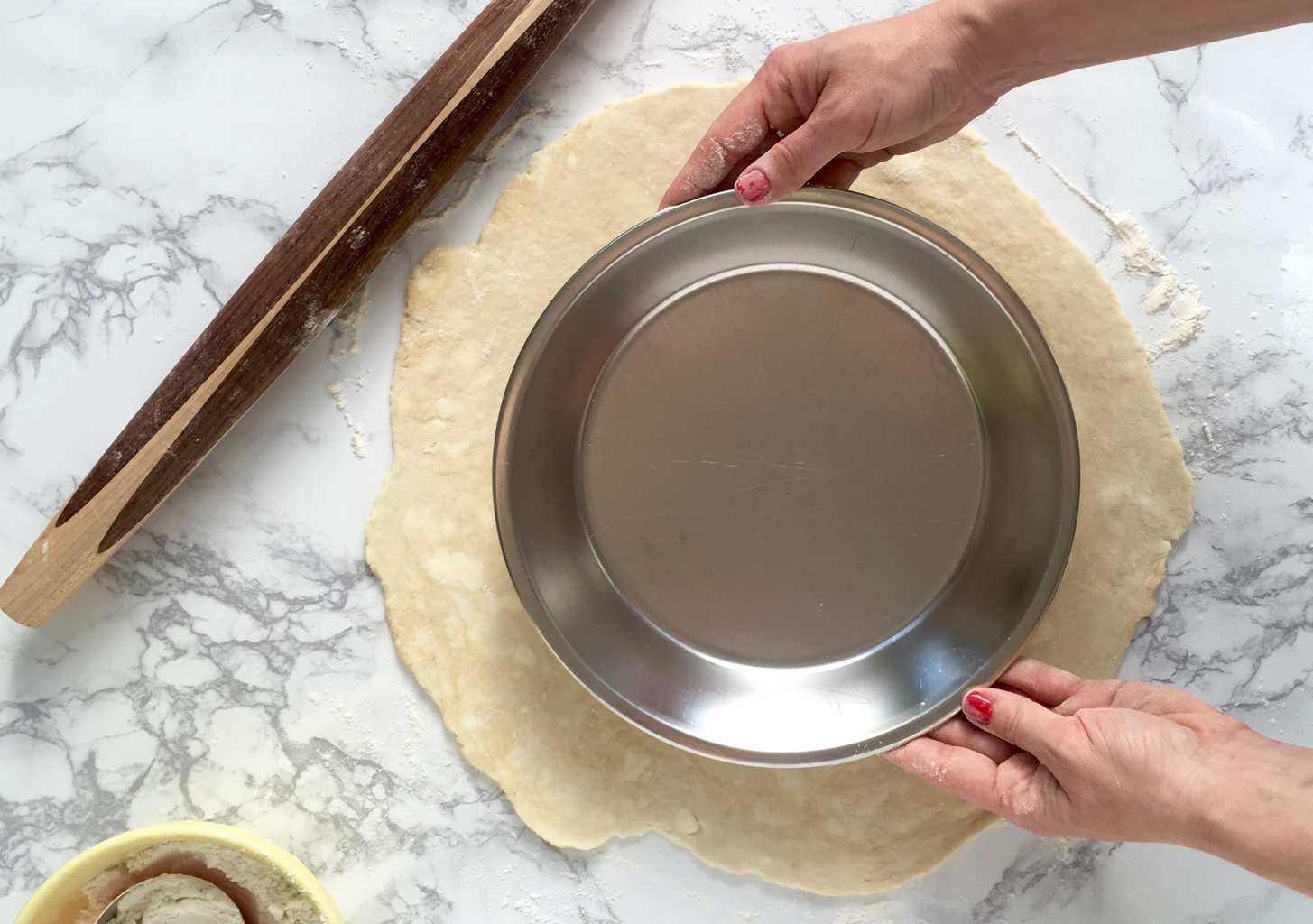 When your circle is about 2 inches bigger than the diameter of your pie plate, fold it in half and gently lift it into the pan.
I like to measure by just holding my pie plate over the dough.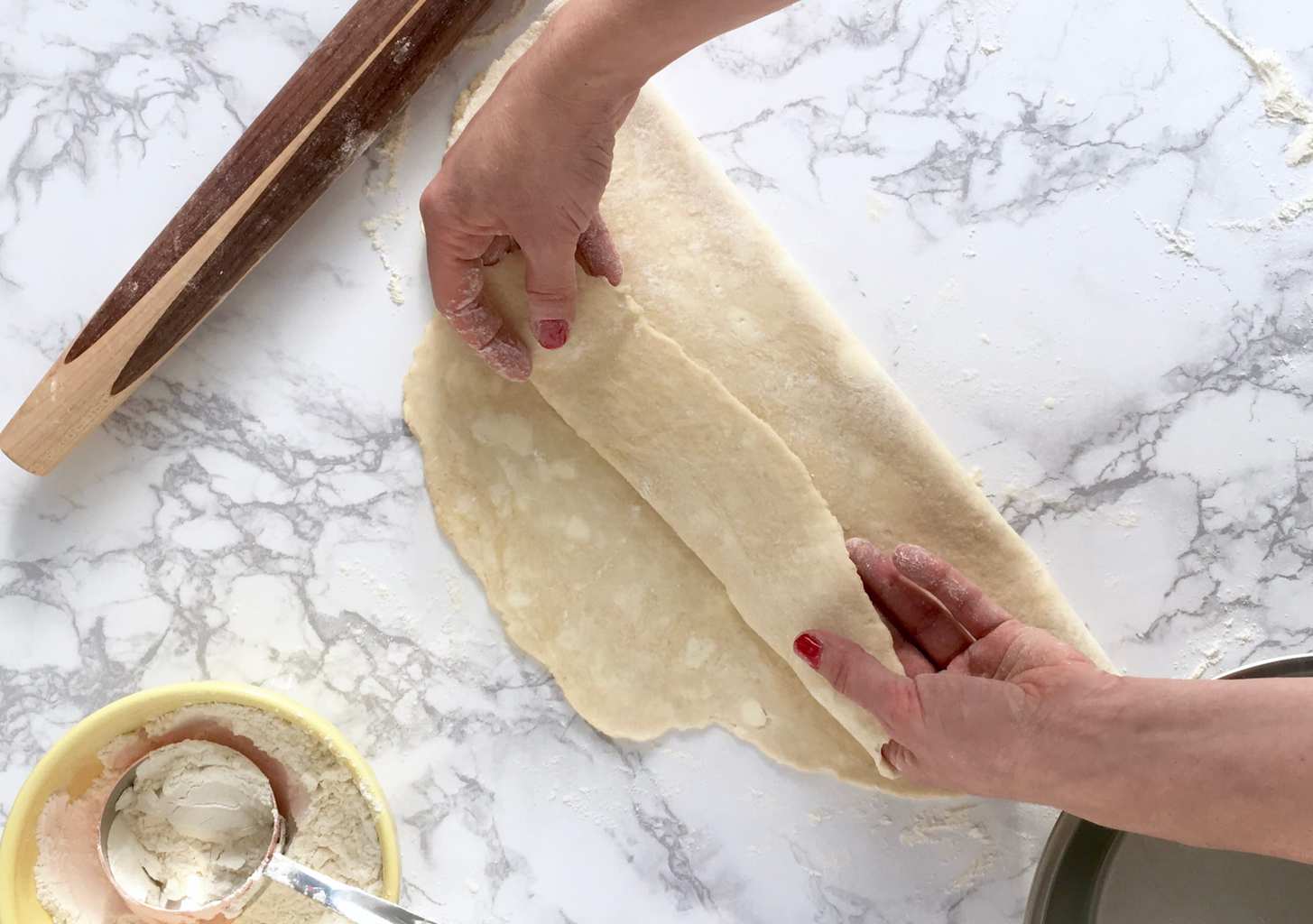 Don't be tempted to stretch the dough into place here! Lift and settle the circle into the bottom of the pie plate.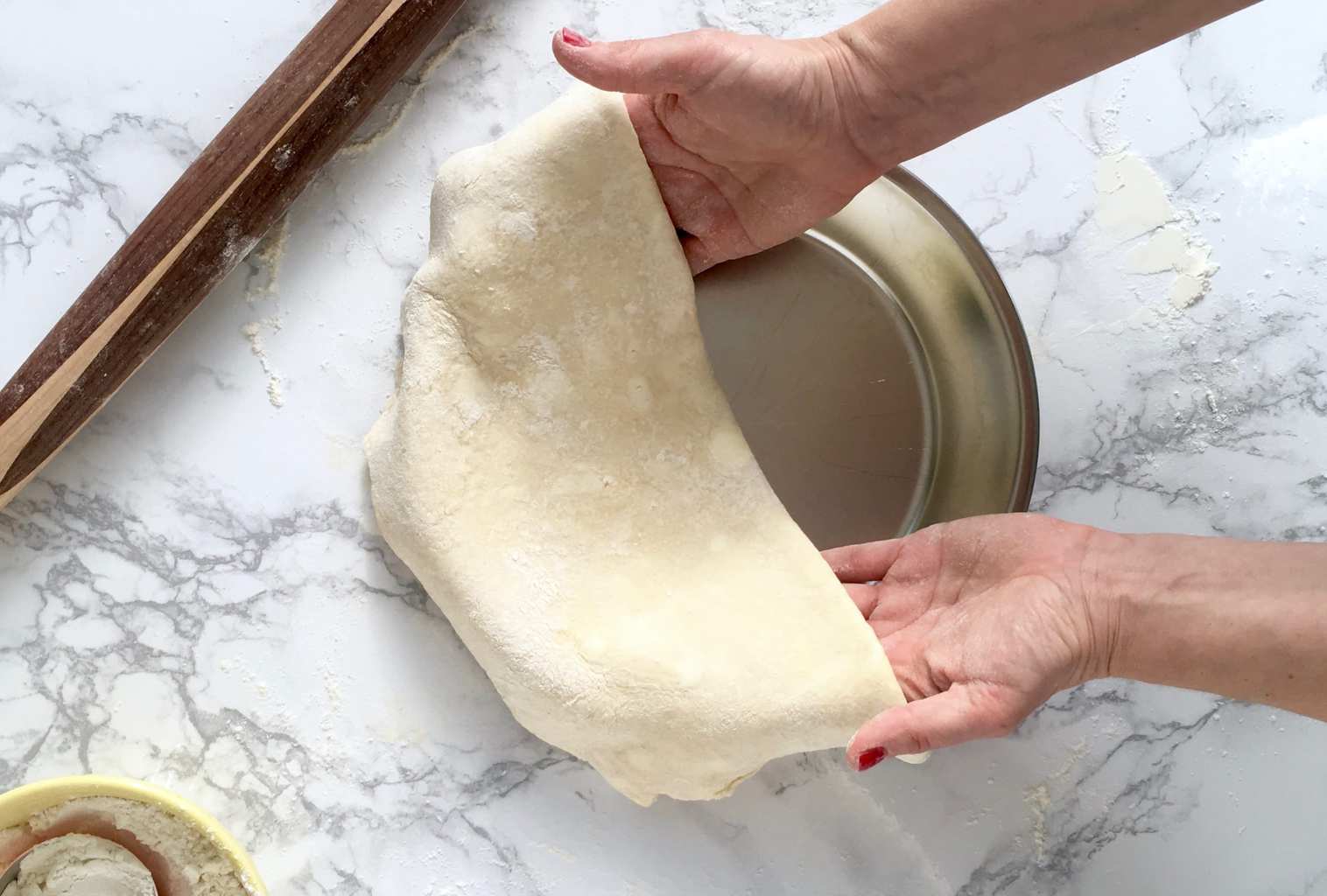 Once it's settled in I trim my edges with kitchen shears to about ½ and inch past the rim.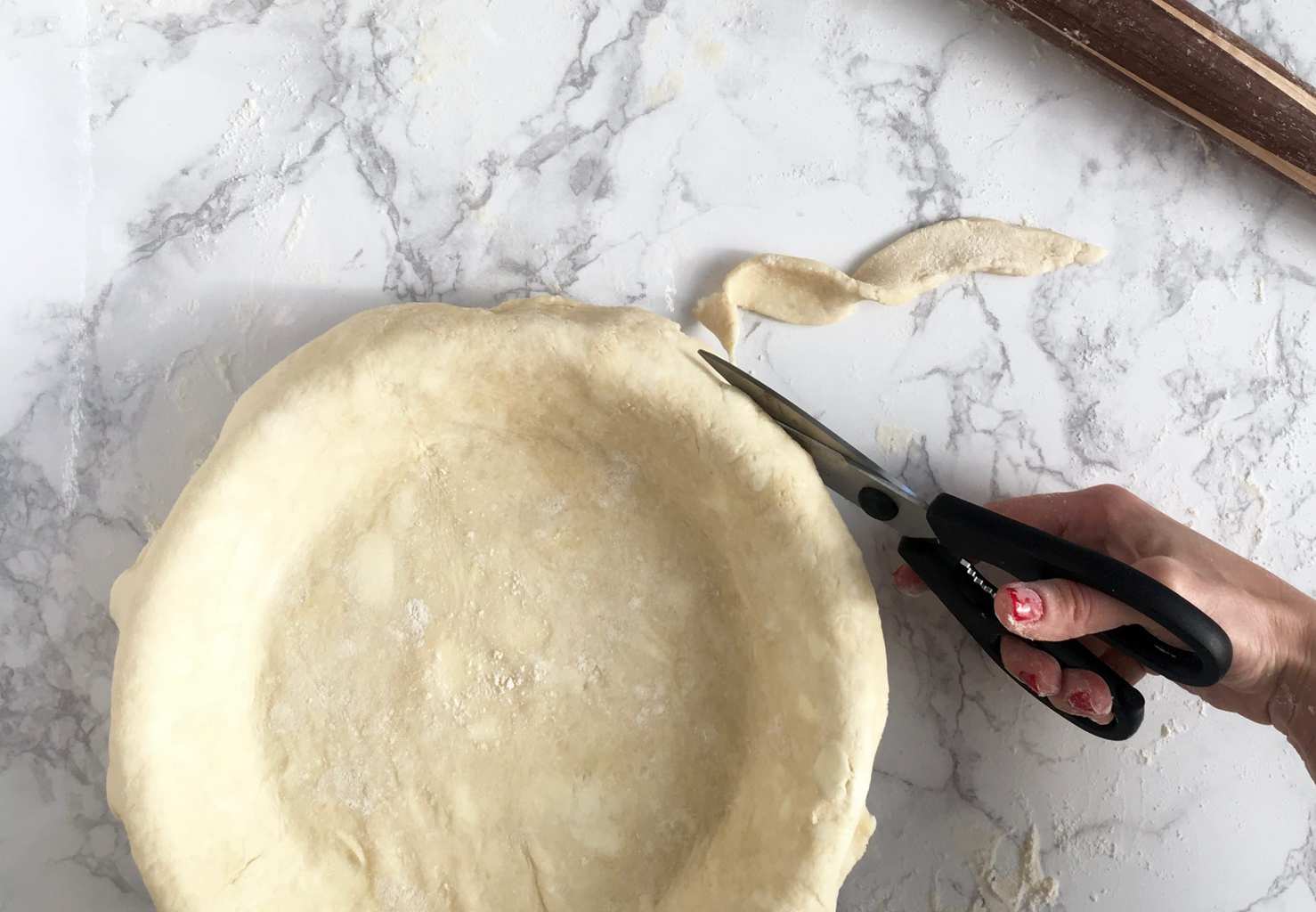 For a nice, clean crimped edge I fold that extra half inch under to get a pretty edge.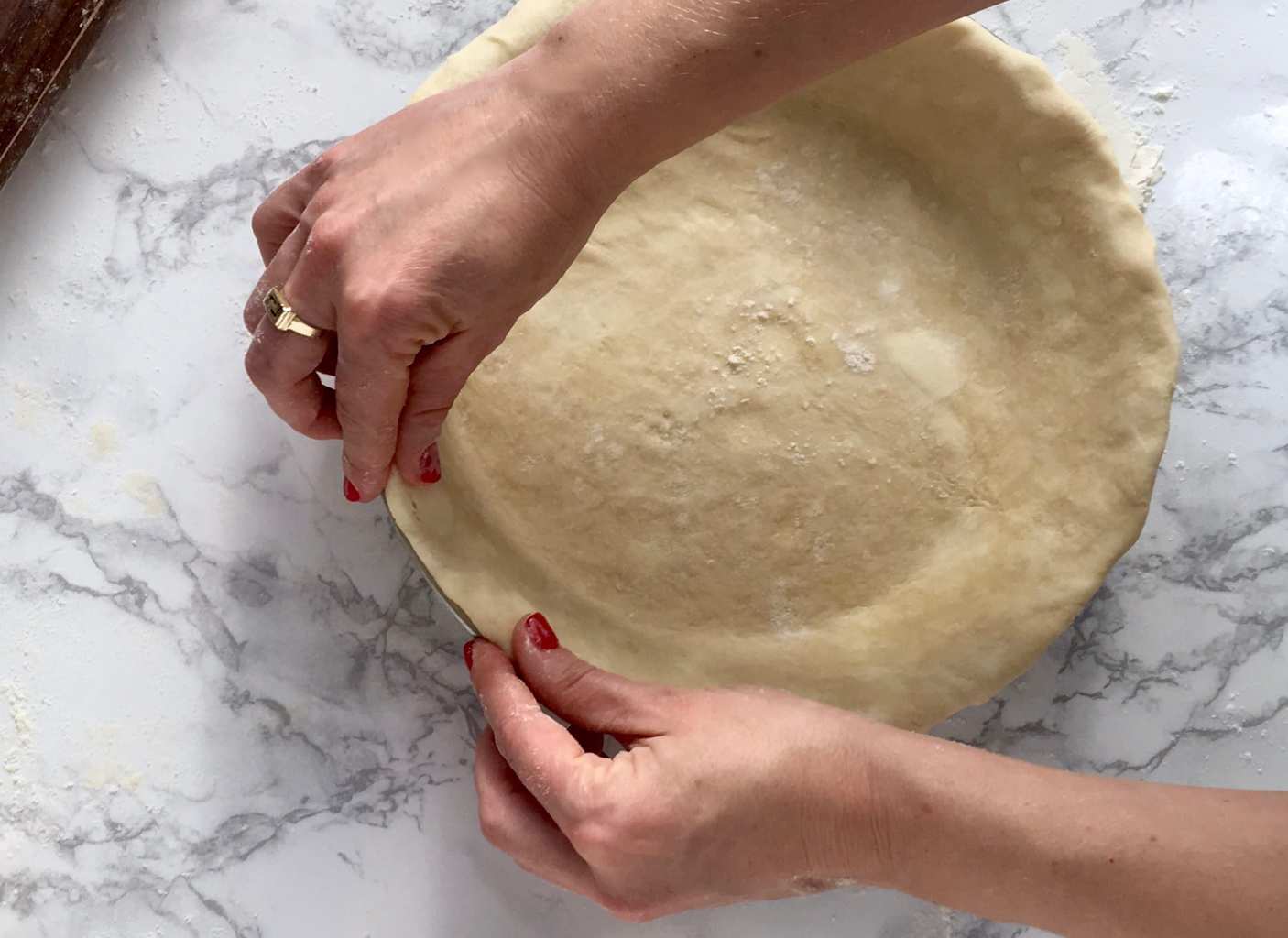 Then crimp or decorate as desired. I use my finger and thumb to gently pinch and give a little twist to give each crimp a little angle.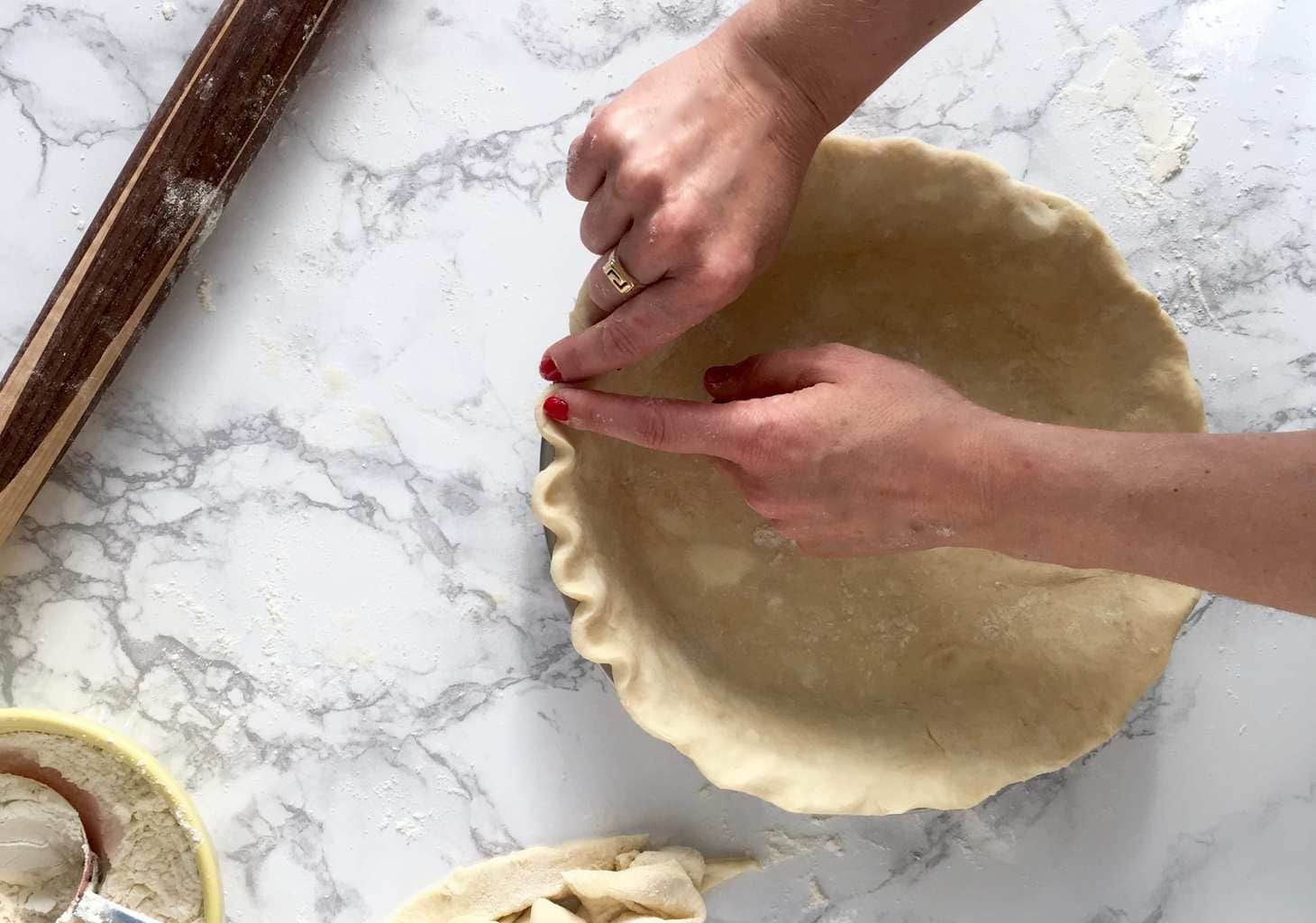 Blind baking pie crust:
For blind baking (baking your crust before filling, for pies like cream-filled) I line with parchment and fill with baking beans or weights.
You can also dock it with a fork - that just means making little holes all over and on the edges so the crust doesn't bubble up as the flakes bake in.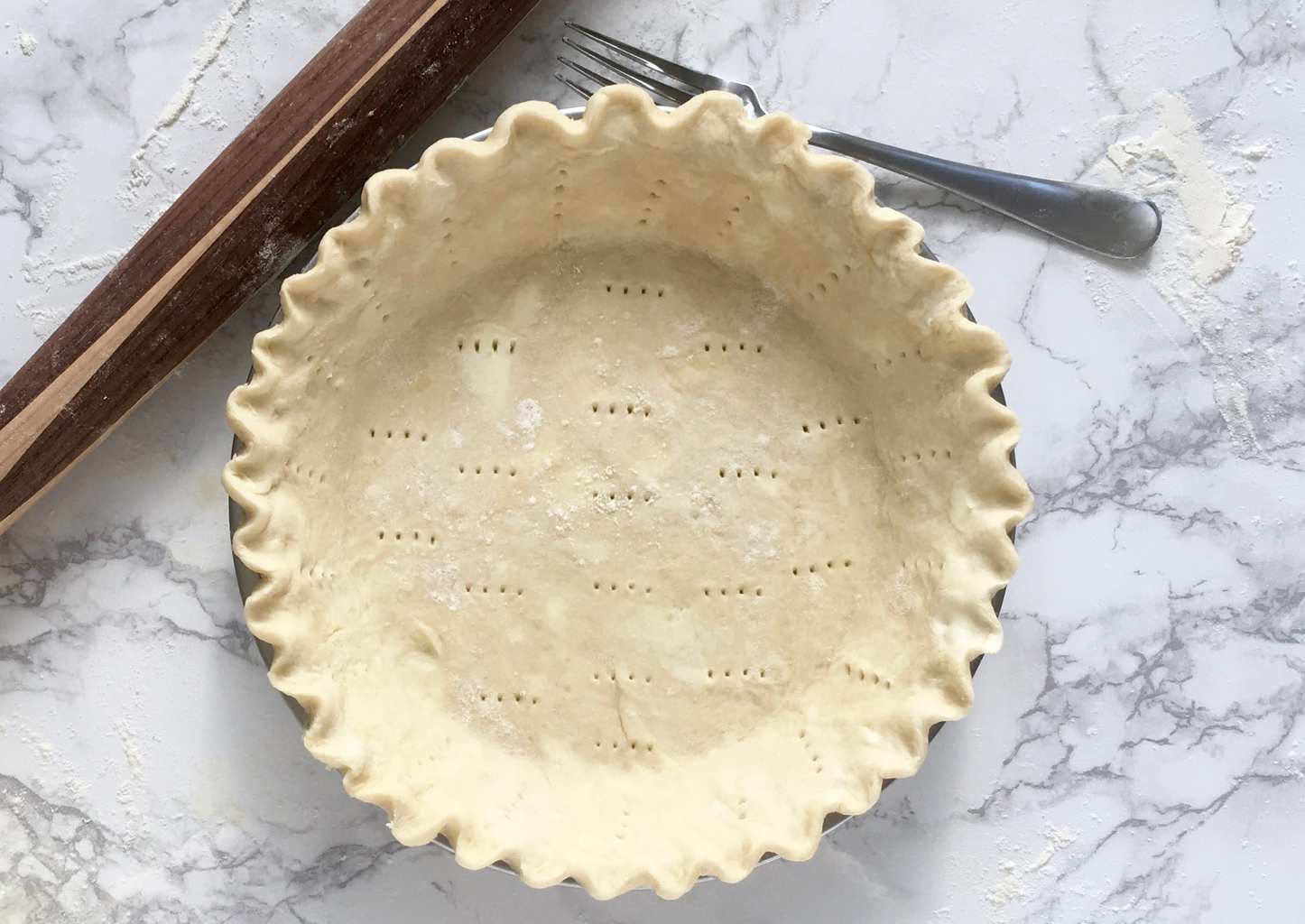 At this point I like to chill my crust in the freezer while my oven heats and put the cold crust in to bake so the crust shape stays well. Follow the instructions on my Perfect Pie Crust recipe for blind baking like this.
Love Pie? Make more pie with Tara Teaspoon recipes.
Delicious Pie and Tart Recipes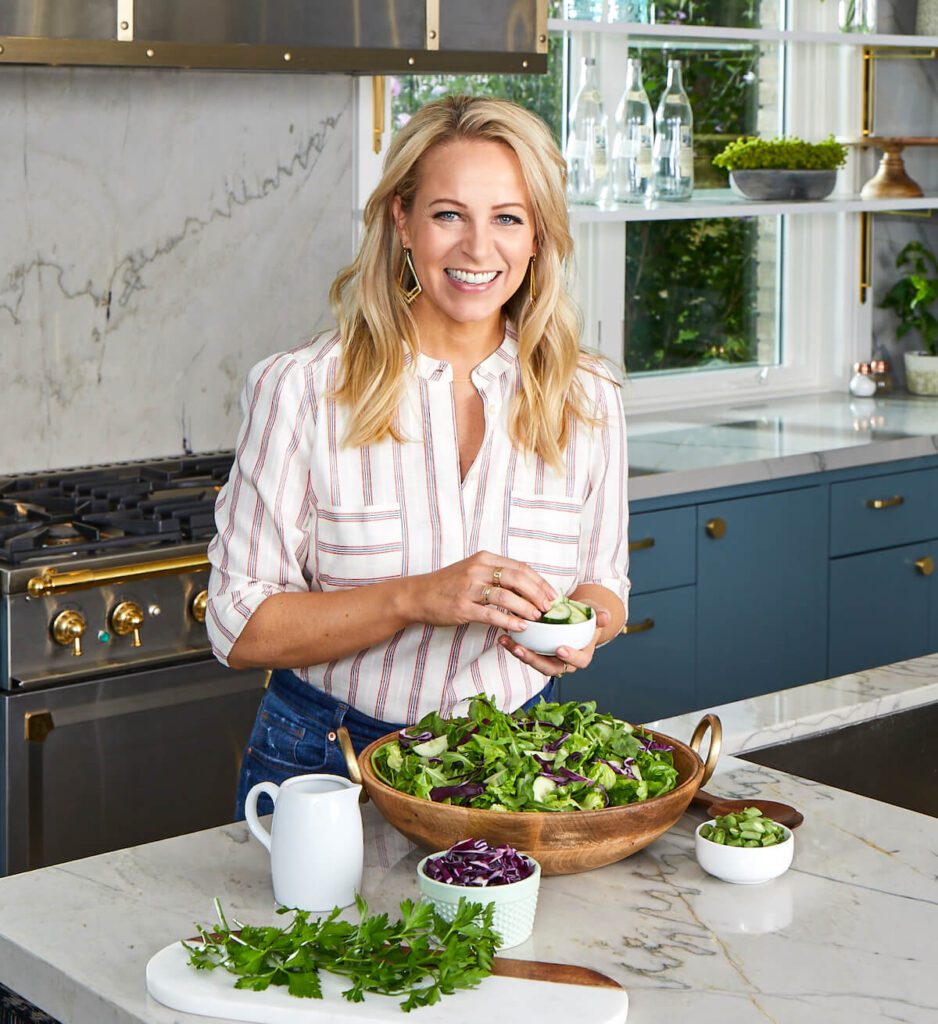 About Tara Teaspoon
I've been in the food publishing business for over 20 years, creating recipes & food-styling for magazines, books, television & advertising. Order my new cookbook & stick around for amazing things to eat.
Recipe by Tara Teaspoon. Photography by Melanie Donahoo