---
Fudgy Squash Brownies have it all. They are chocolatey and rich, packed with fiber, have a smooth texture, and are a classic chocolate dessert.
---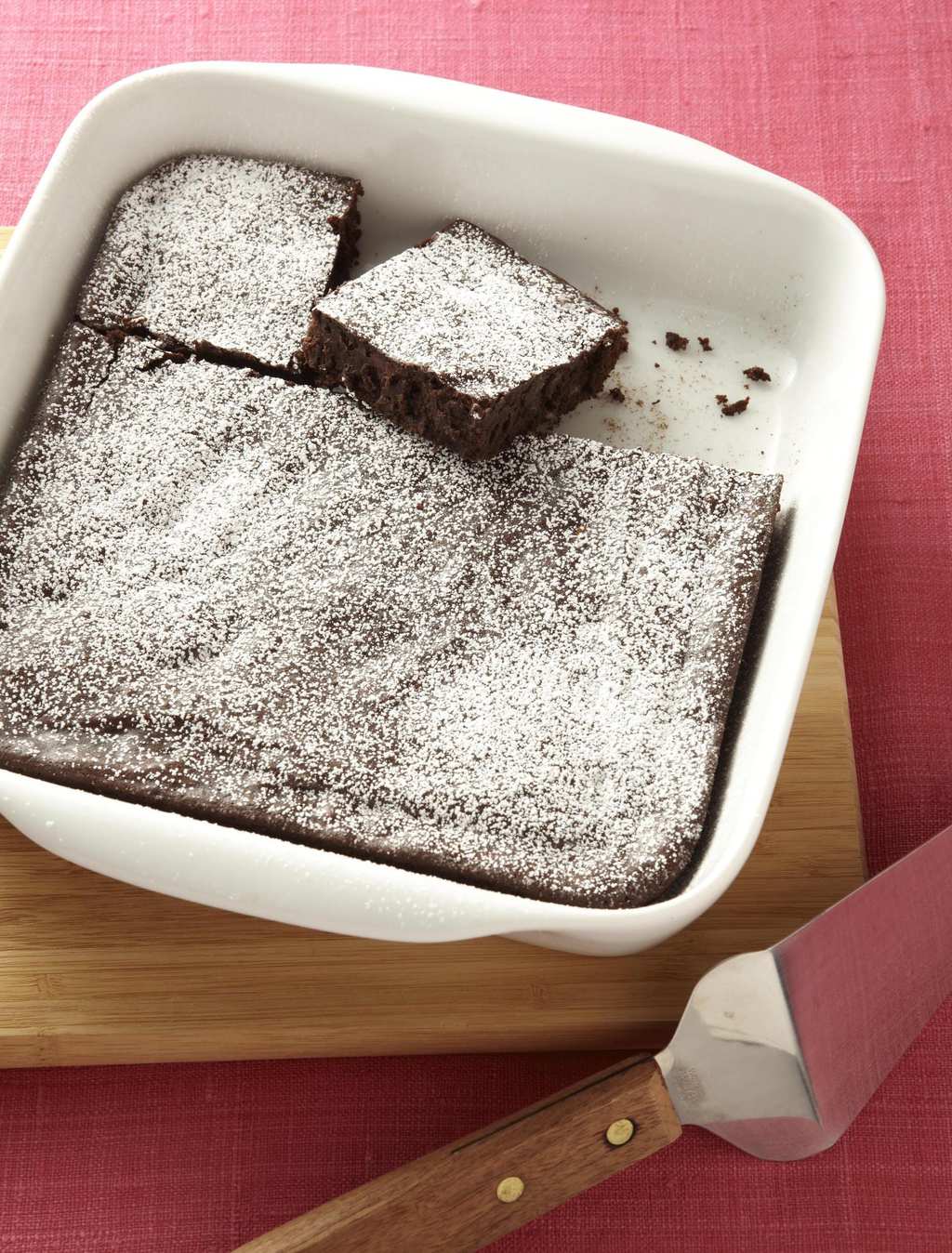 You may be asking yourself, "What in the world are Squash Brownies?!" Well the name has everything to do with their main ingredient, squash! Yes, the main ingredient is winter squash. This could include butternut squash, pumpkin, hubbard squash, you name it! Brownies made with squash are crazy delicious.
That's right, brownies made with squash. This recipe was initially created in an effort to help moms inconspicuously feed their kids more vegetables. Whether that's your goal or not, trust me when I say that you'll actually be publicizing the fact that there are vegetables in them. Plus you'll want them all to yourself!
Don't be afraid of this hide-your-veggies dessert. Try it and I promise you'll love it!
Fudgy Squash Brownies are guilt-free and delicious for multiple reasons. By adding squash, you increase fiber and give the brownies that extra fudgy texture. Whole wheat flour and olive oil are great substitutes for otherwise processed white flour and vegetable oil. To get the chocolatey flavor that we're all looking for, I use dark chocolate chips.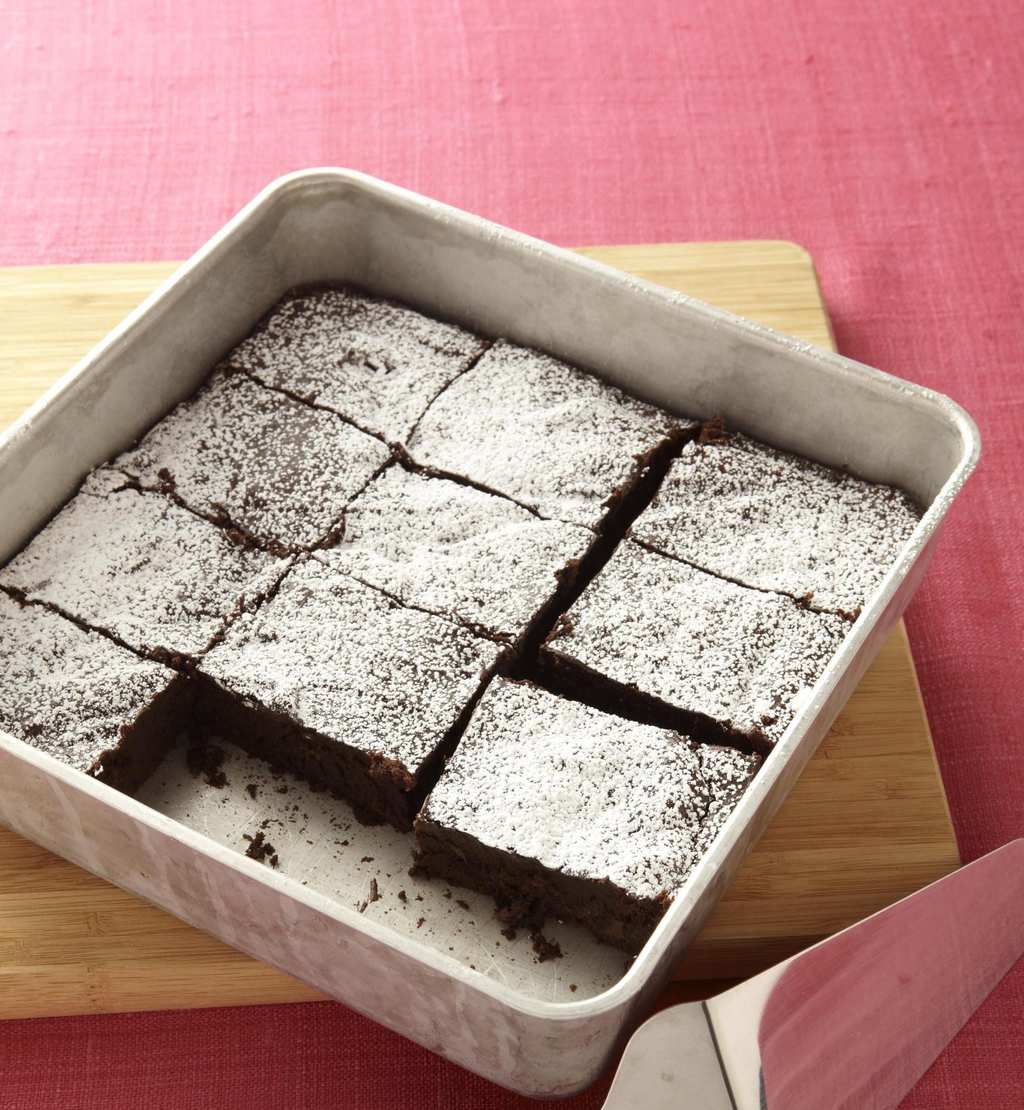 You can't beat those ingredients in a dessert. They are healthful and each one brings it's own special personality to these brownies with vegetables.
I typically like to use frozen pureed squash in this recipe. It's just easy. I grab a package in the freezer section and let it thaw. However, you can also use canned squash or pumpkin, or even mashed sweet potatoes—whatever is easiest for you. When it's fall and squash season is at hand, this veggie brownie recipe is the perfect way to use up leftover cooked squash or sweet potato. Try it!
Ingredients you'll need for Squash Brownies:
1 large egg
1 large egg white
1¼ cups dark brown sugar
¾ cup cooked winter squash
3 tablespoon olive oil
1 teaspoon vanilla extract
¾ cup unsweetened cocoa powder
⅓ cup whole-wheat flour
¼ teaspoon salt
½ cup semisweet chocolate chips
Bake these brownies in an 8-inch square baking dish or pan. Line the inside with parchment paper if you want to lift the brownies out before cutting them. If they last that long. You may just eat them out of the pan!
With 3 grams of fiber and only 2 grams of saturated fat in each square (not to mention the delicious flavor and texture), you'll find yourself making these healthy brownies often. I will admit, adding the chocolate chips is an added bonus. They give you that melty chocolate in each bite, but just enough and not too much!
Fudgy Squash Brownies made with vegetables, whole wheat flour and olive oil are healthful and super delicious!
If you're looking for other healthy dessert options, make sure to check out these great Tara Teaspoon recipes.
Perfect Pears Fat Free Dessert and Halos Mandarins Frozen Smoothie Pops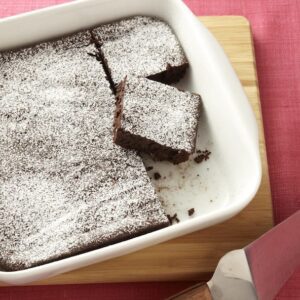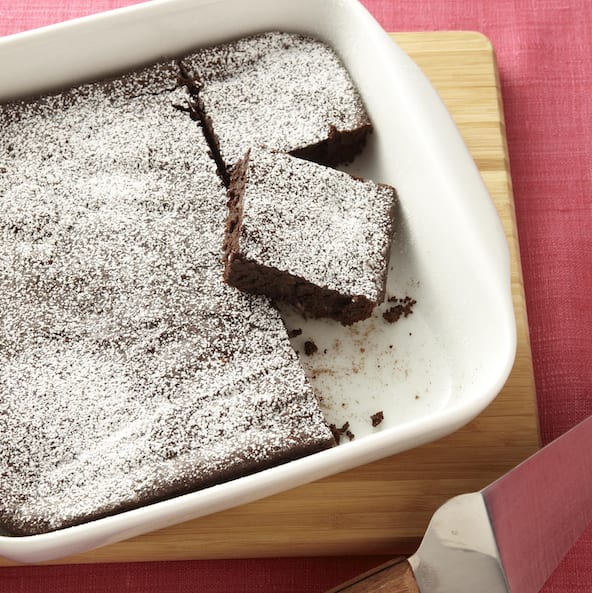 Fudgy Squash Brownies
Fudgy Squash Brownies have it all. They are chocolatey and rich, packed with fiber, have a smooth texture, and are a classic chocolate dessert.
Ingredients
1

large egg

1

large egg white

1¼

cups

dark brown sugar

¾

cup

frozen cooked winter squash

thawed

3

tablespoon

olive oil

1

teaspoon

vanilla extract

¾

cup

unsweetened cocoa powder

⅓

cup

whole-wheat flour

¼

teaspoon

salt

½

cup

semisweet chocolate chips
Instructions
In a large bowl whisk together egg, egg white brown sugar, winter squash, olive oil and vanilla extract. Add cocoa powder, whole-wheat flour, salt and chocolate chips and mix until well combined.

Pour batter into an 8-inch square pan coated with cooking spray. Bake at 350ºF until brownies spring back to the touch, 23 to 25 minutes.

Cool, then dust with confectioners' sugar before serving.
Notes
•It's a challenge to come up with a nutritious and delicious brownie. Each square has nearly 3 grams of fiber (thanks to whole-wheat flour) and just 2 grams of saturated fat (thanks to olive oil). The magic ingredient? Squash, to make it moist and rich. Done and done!
•I use frozen pureed squash in this recipe, but you can swap that for canned pumpkin puree or squash, or mashed sweet potatoes!
Nutrition
Calories:
199
kcal
Carbohydrates:
33
g
Protein:
2
g
Fat:
7
g
Saturated Fat:
2
g
Cholesterol:
14
mg
Sodium:
66
mg
Potassium:
228
mg
Fiber:
3
g
Sugar:
25
g
Vitamin A:
1590
IU
Vitamin C:
3.1
mg
Calcium:
41
mg
Iron:
1.7
mg
Tasty cookie recipes!
For more fun variations on classic brownies, try my amazing
Cake recipes for any occasion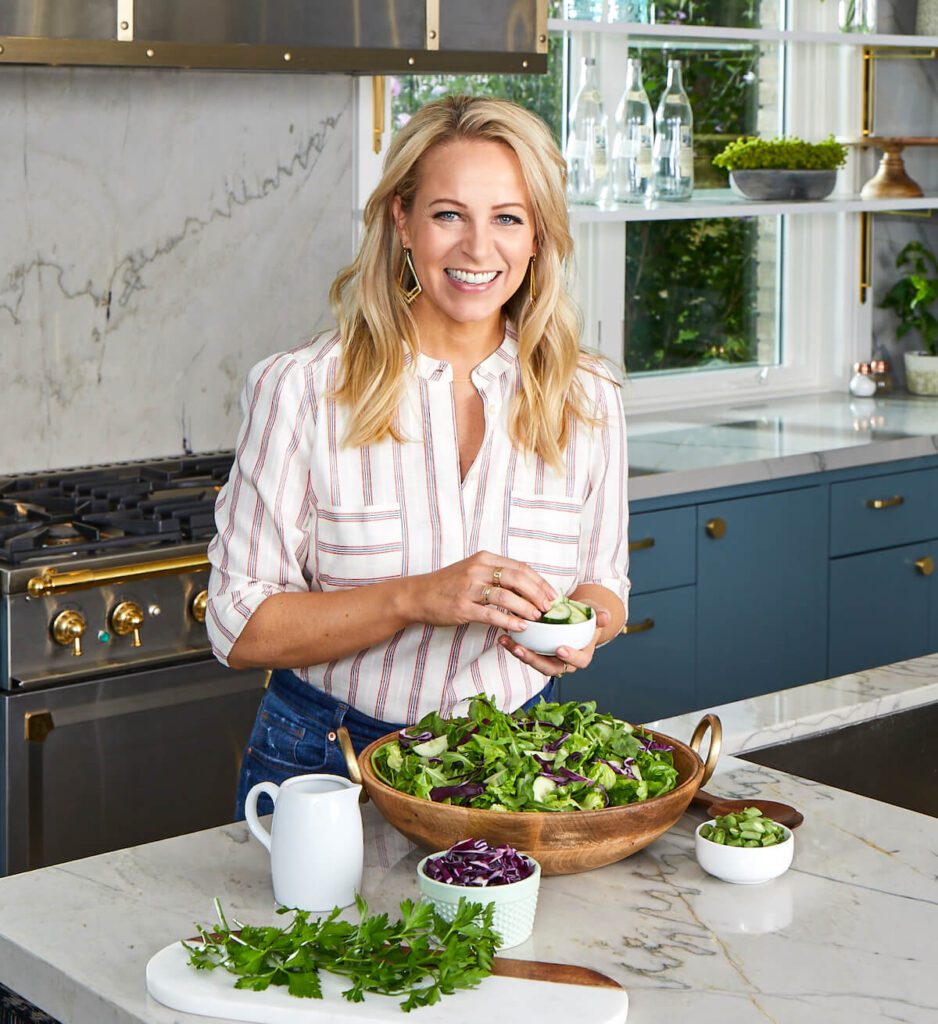 About Tara Teaspoon
I've been in the food publishing business for over 20 years, creating recipes & food-styling for magazines, books, television & advertising. Order my new cookbook & stick around for amazing things to eat.
Recipe & Foodstyling by Khalil Hymore: For LHJ, originally published 02/11. Photography Peter Ardito