---
Beautiful pie crusts are easier to make than you think. With a little inspiration, you can get creative, and impress the socks off a crowd!
---
Crimping and pinching are almost retired if you look around the internet these days. Not only are pie crust edges getting an update, but the tops could be considered works of art!
No more is an apple pie just topped with a simple crust. You can adorn your pie with more than a simple covering using some of the inspiration here! Below are some of my crust ideas from a simpler time!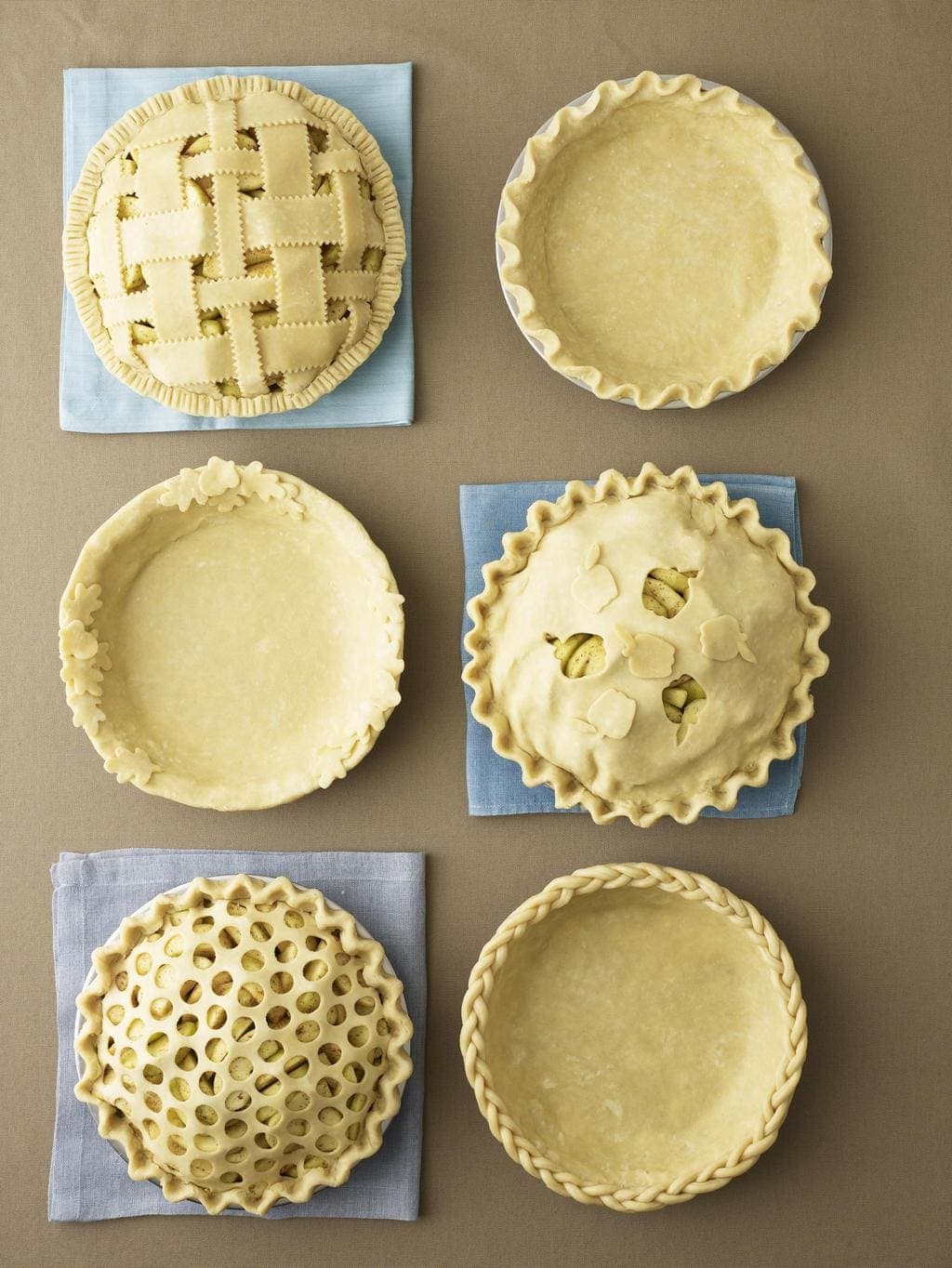 It's no wonder bakers have made pie their canvas. The crust of the pie is what you see first! It's what entices you to eat that lovely pastry, and if it looks good, you have more desire to dig in.
• Make my perfect pie crust recipe. It's easy.
We all love a buttery, flaky pastry. We love it especially when baked around a delicious fruity filling, or piled high with creamy custard. It's not just taste that's making mouths water these days. Take a look at these creative crusts from bakers and food artists.
Judy Kim is probably the queen of creative pie crusts. Just look at this gem. Find more aspirational pastries on her site, The Judy Lab.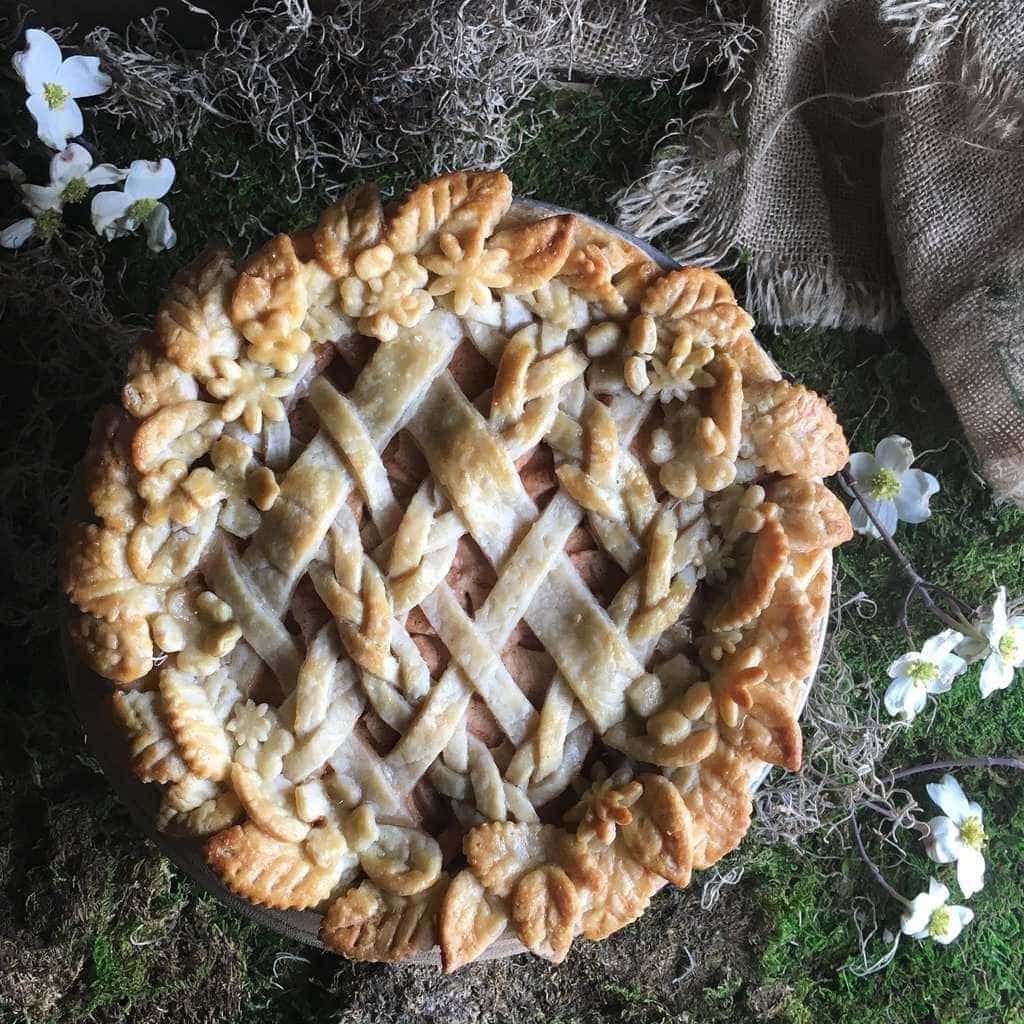 Time for turkey...I mean pie! An adorable flaky turkey sits on top of pumpkin pie from Kudos Kitchen by Renee.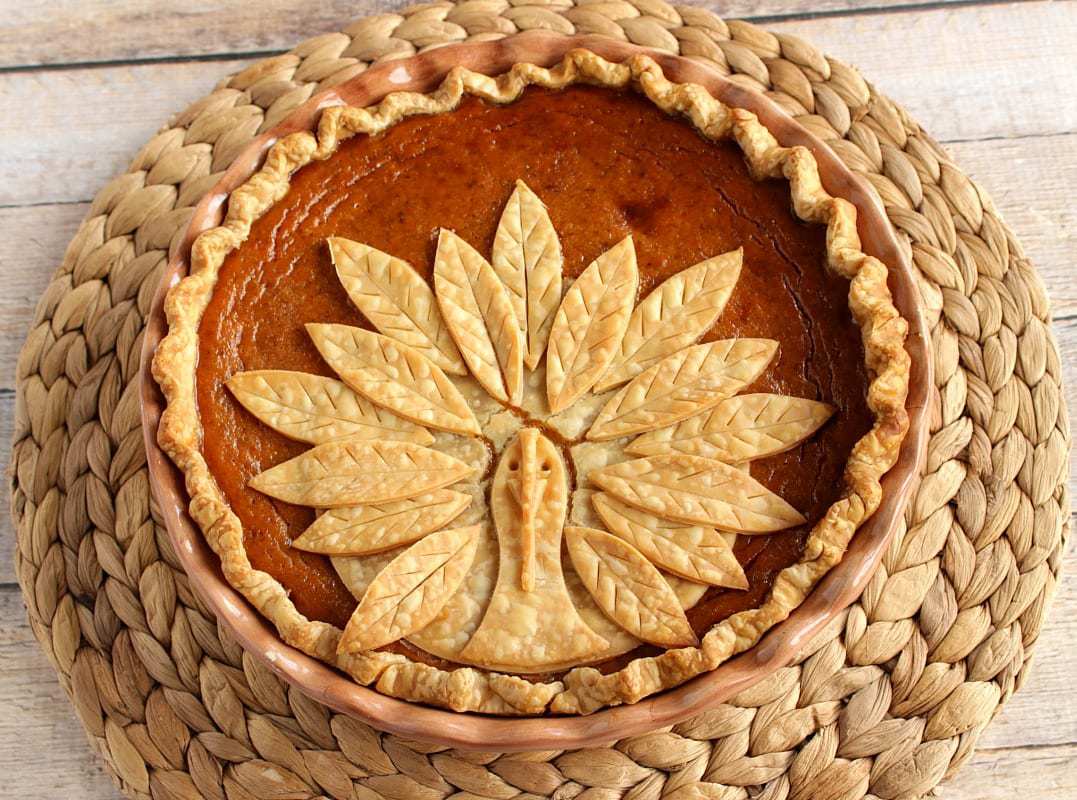 Becky Sue from Baking The Goods blog made a gorgeous apple pie top using a million (well not quite a million) little leaf cutouts. The result is quite impressive!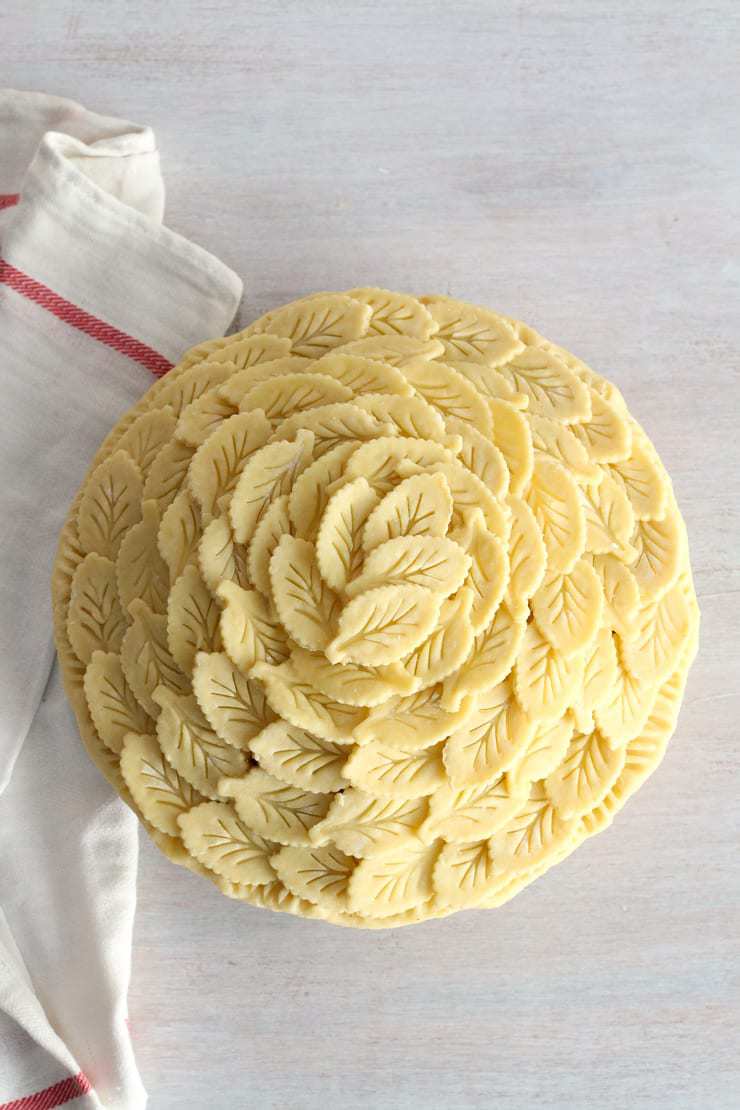 Kaley from The Kitchen McCabe creates the most exquisite crusts. Her creativity knows no bounds. That's why I had to include two of her famous ideas. Her pastry roses and unreal take on a lattice!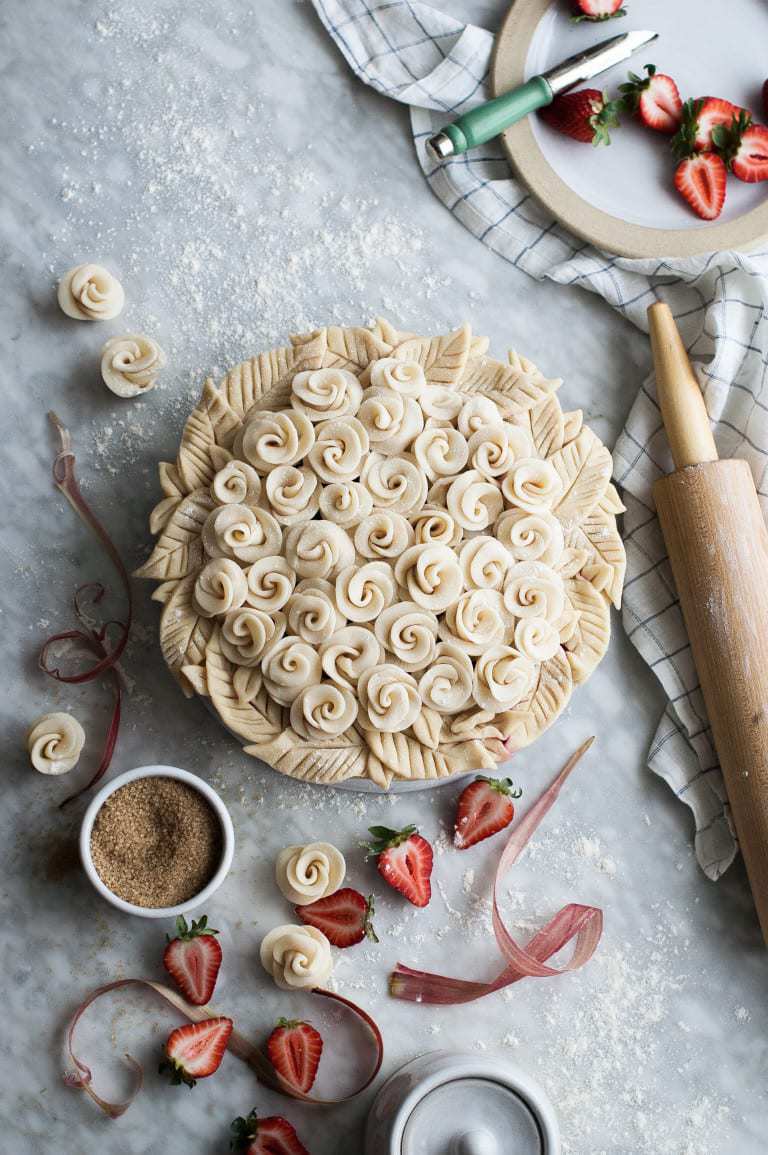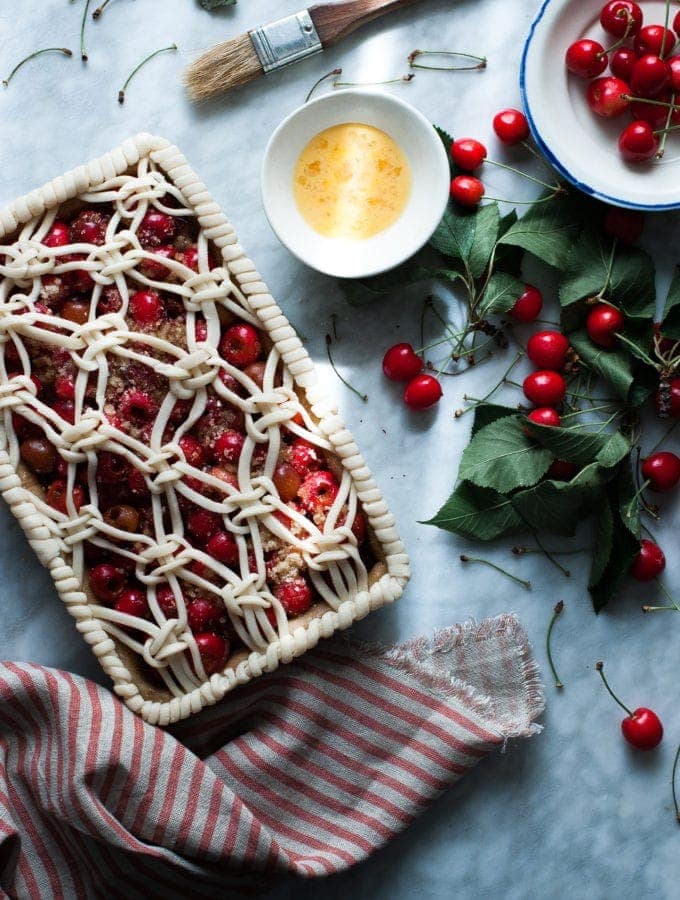 Julie from Cooking and Baking Mostly (a fabulous Instagram feed) has her own style of crust art. This one takes cookie cutters to a magic place.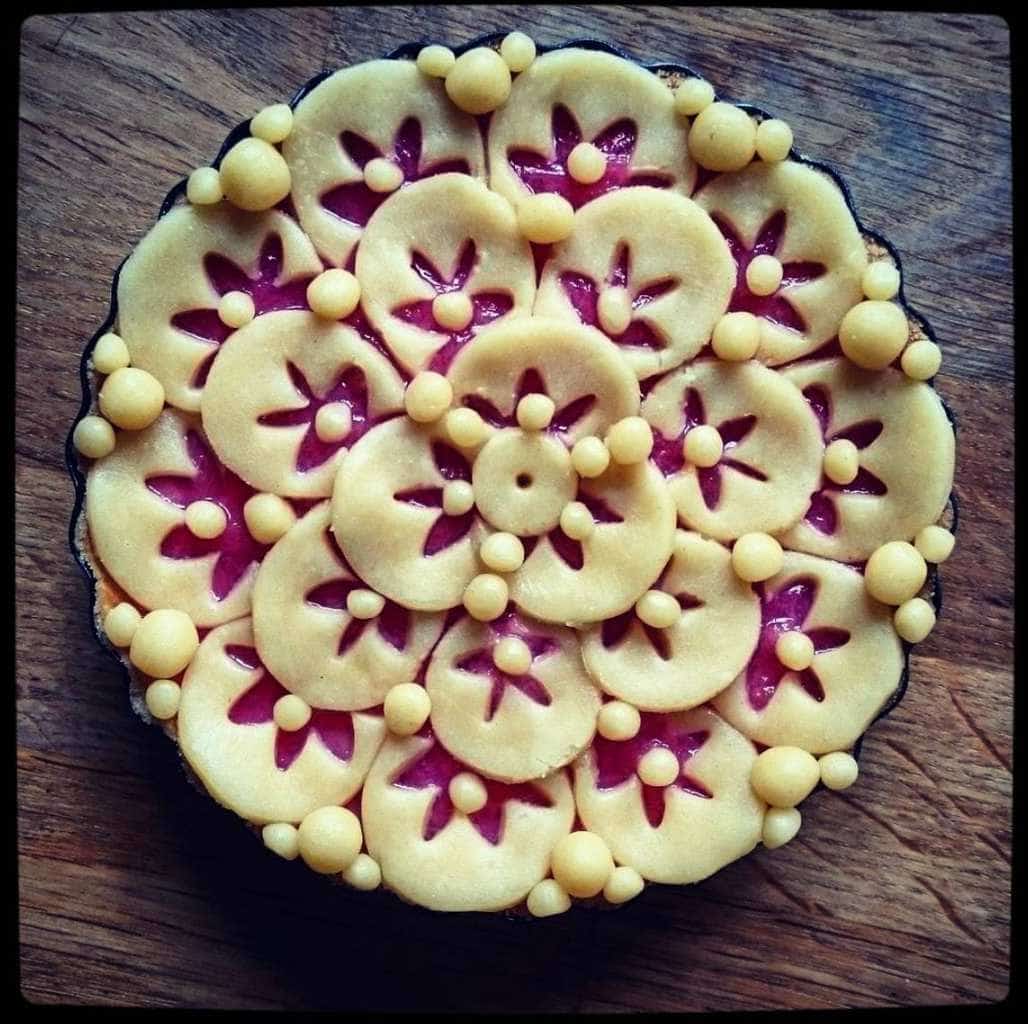 This is no crimped edge, from EAB Designs. Seasonal cutouts frame what is sure to be a standout pie. Beautiful pie crusts can simply be created by a stunning edge.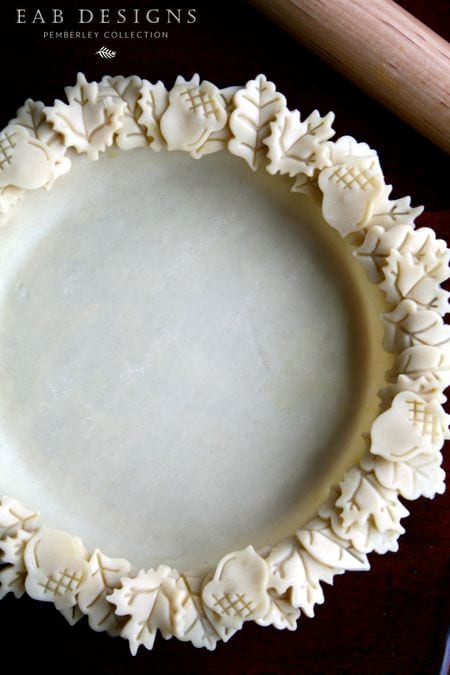 I mean, WHO (wink wink) is the genius behind this darling pie top? Sweet Explorations by Francois is that very person. Check out her post to see exactly how to create this pastry owl.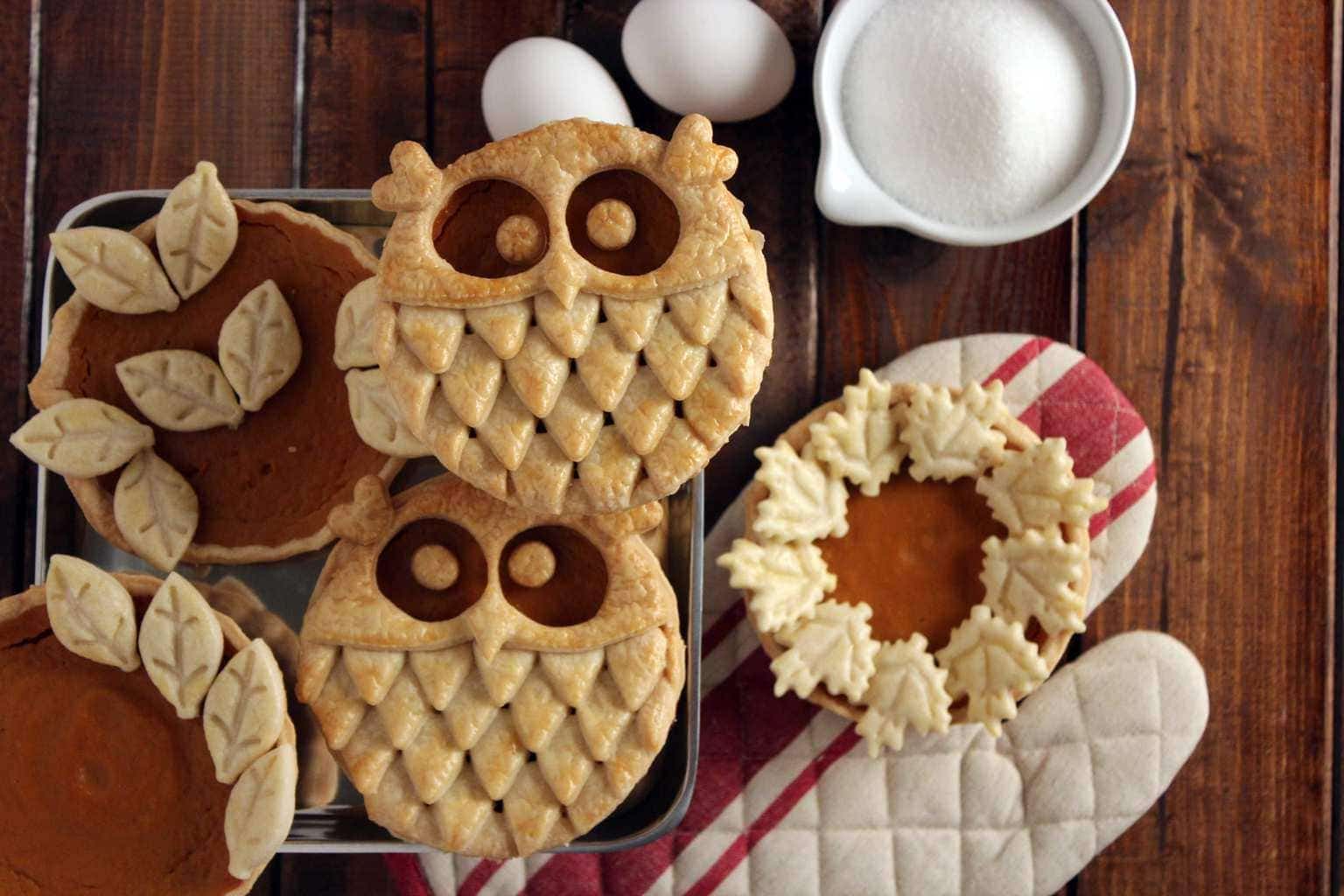 Jo Harrington does not stop...making amazing pies! I just can't get over these minis and their cuteness. Follow her for pure genius on her Instagram JoJoRomancer.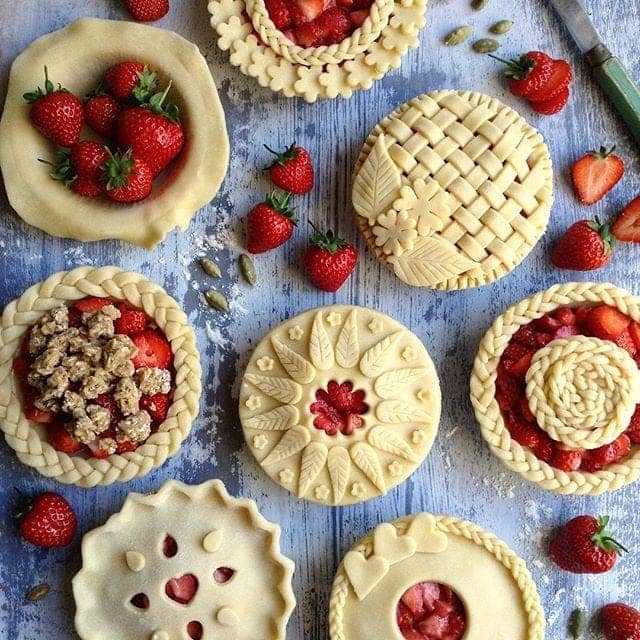 Samantha Chiu of the Instagram Eleventy, couldn't decide which fancy and wonderful technique to use on the pie she created for King Arthur Flour! Braids, lattice, cutouts - they all made it.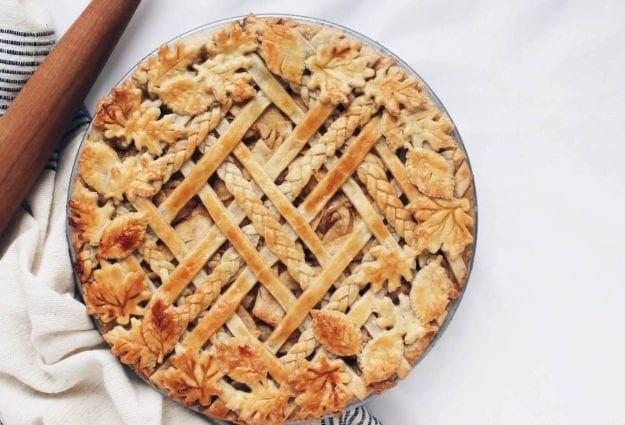 Don't be intimidated by beautiful pie crusts. Use my favorite pie crust recipe. Weave a lattice, make a braided edge or start with some cute cookie cutters, and have fun!
Delicious Pie and Tart Recipes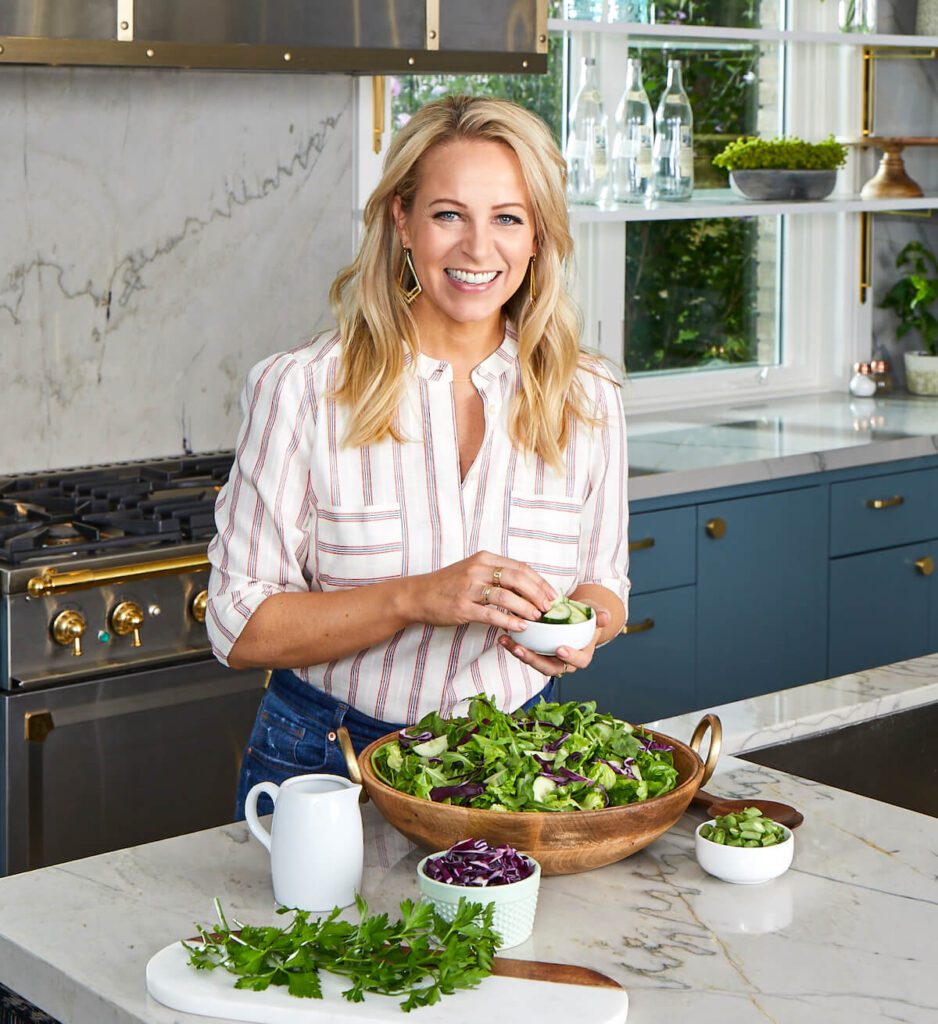 About Tara Teaspoon
I've been in the food publishing business for over 20 years, creating recipes & food-styling for magazines, books, television & advertising. Order my new cookbook & stick around for amazing things to eat.
Start here for delicious pie recipes from Tara Teaspoon.