---
Easy salmon dinner recipes you should have on hand. From air fryer to sheet pan recipes, to healthy and indulgent, these recipes are sure to please your dinner crowd.
---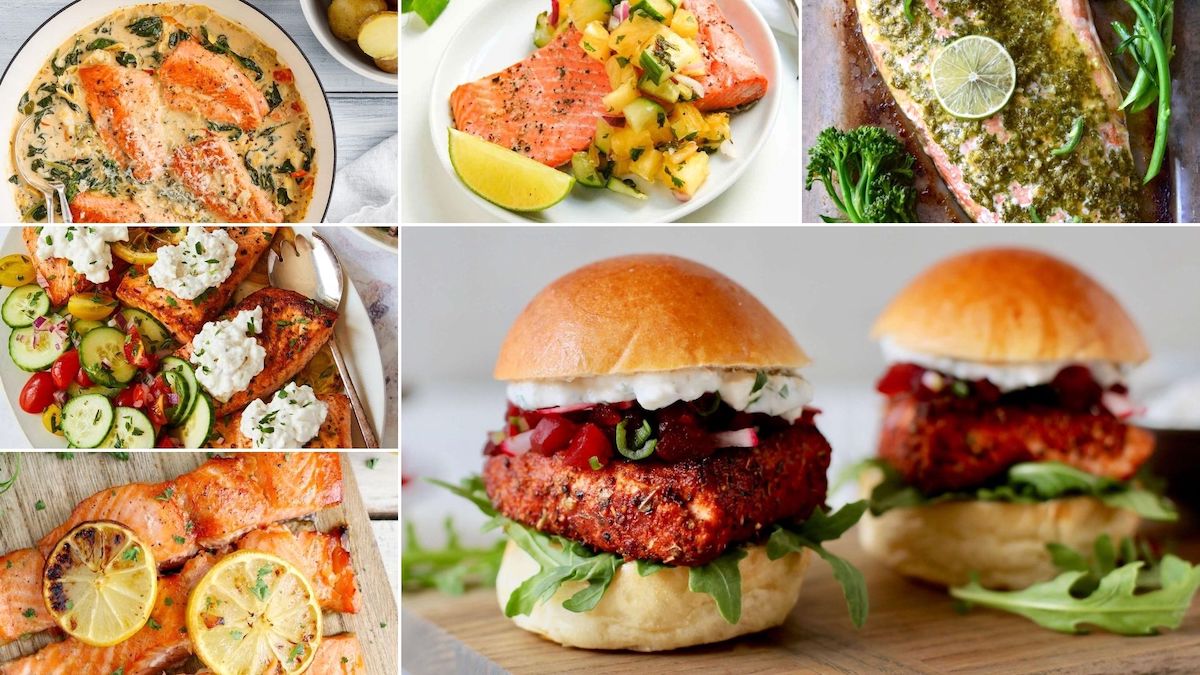 Jump to:
Never wonder what to make with that beautiful salmon filet you bought at the store! I have collected these dinner recipes so you have a one-stop search to flex your seafood-cooking-skills.
From simple grilled seafood, seared fish recipes on the stovetop, sheet pan dinners from the oven or stir-fry, and tacos, salmon is so versatile.
Each recipe will explain the cooking technique and pair this delicious seafood with fun flavor combinations.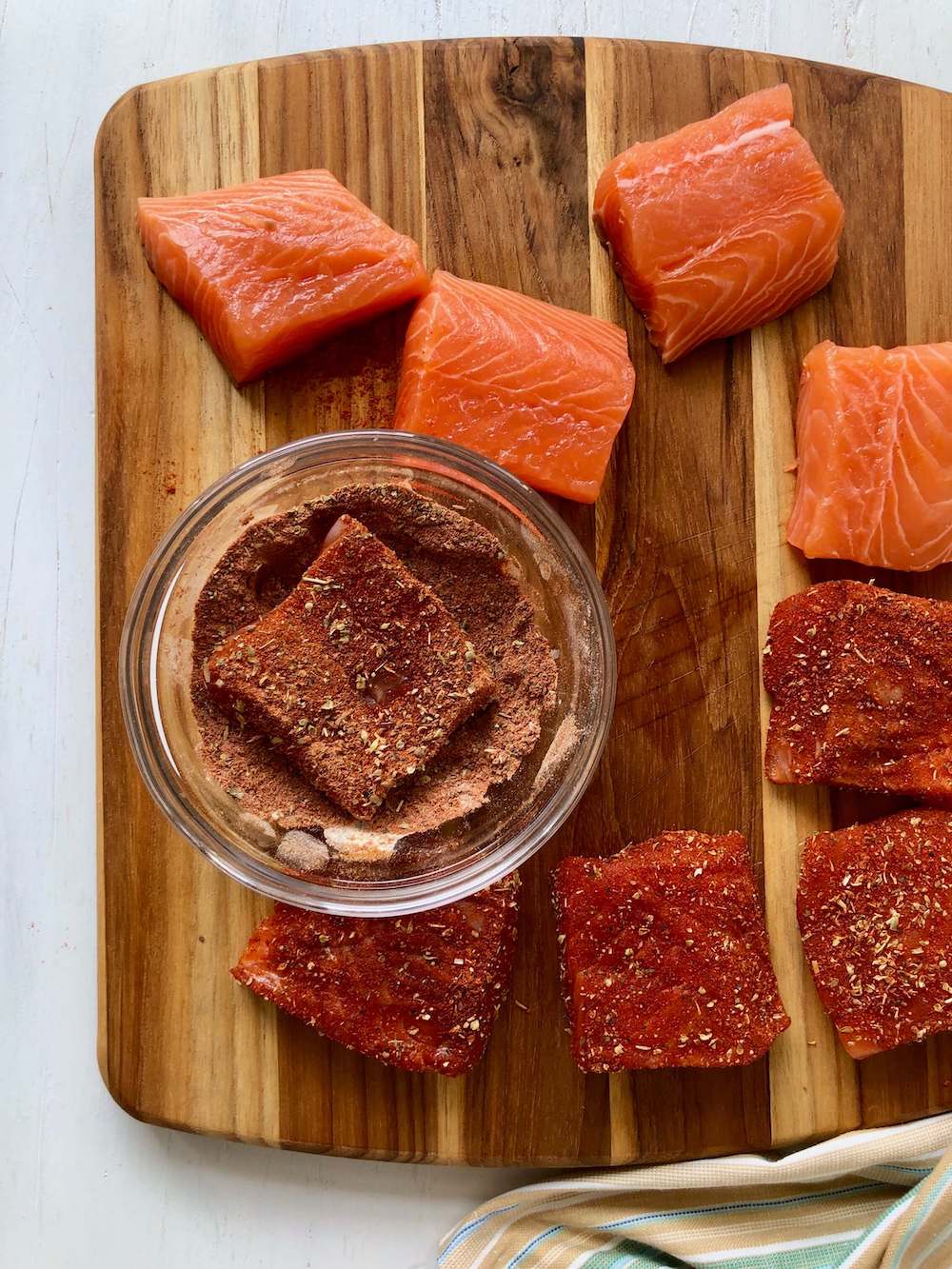 Easy salmon cooking tips:
Salmon should be cooked to an internal temperature of 145ºF, measured at the thickest part of the filet. That is the recommendation from the FDA.
Use my favorite thermometer to quickly check the internal temperature. And, if you like it a bit less cooked, pull it out of the oven or off the skillet at about 135ºF. It will continue to cook slightly after it's removed from the heat.
I've included some of my Tara Teaspoon favorites as well:
Seafood sheet pan recipes
Here you'll find recipes that show you how to make sheet pan seafood in the oven. Roasted fish is hands-off and easy, so try one of these flavorful baked recipes.
Seared salmon recipes
Find out how long to sear your fish in a skillet on the stovetop. You'll find recipes with different flavors and seasonings, sauces, and sides.
Seared fish gets that delicious crispness from being pan-fried.
Grilled salmon recipes
Simple grilled recipes on a gas or charcoal grill, even a grill pan, is so tasty. Check out one of these great recipes, even one for how to grill on a cedar plank.
Easy soup and chowder
If you love seafood chowder, you'll love one of these dinners in a bowl!
Broiled and simple baked recipes
Unique recipes from the oven include pasta recipes, casserole recipes, and healthy options.
Air fryer recipes
Use that helpful air fryer appliance to make an easy dinner.
Main Dish Recipes
Compiled by Megan Palmer