---
Find out where the first brownies came from, why this delicious treat is famous, and how to make the best brownies around.
---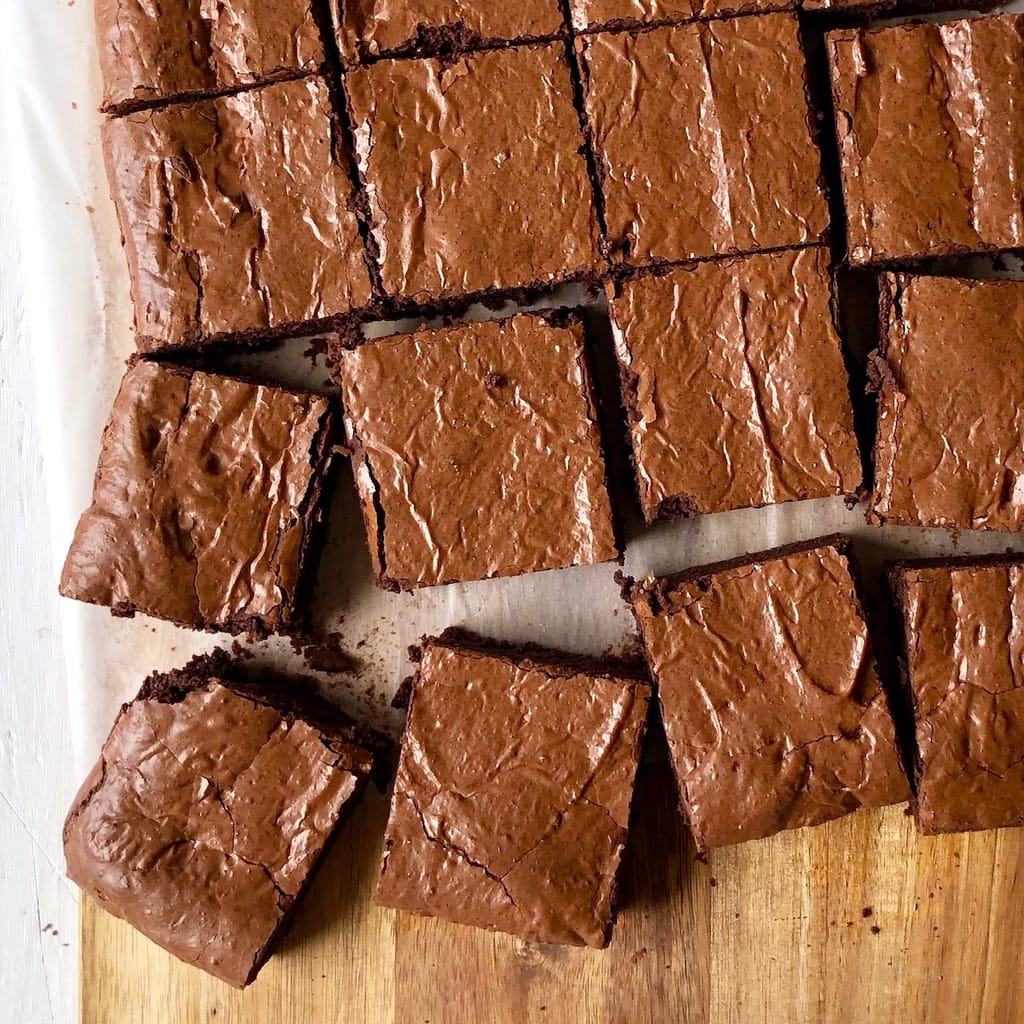 Brownies, a classic American treat, have a crazy origin story. From their inception as a boxed lunch treat in the late 1800's to the chocolate, fudgy dessert we know today, you'll be surprised by some fun facts and history.
How Were Brownies Invented?
The first brownie was made for the Chicago World's Fair in 1893 as a dessert for boxed lunches given out at the Women's Pavilion.
Bertha Palmer, wife of Potter Palmer of Chicago's fancy Palmer House hotel, asked the hotel chefs to come up with something easier to eat than a piece of pie or or slice of cake.
Their creation was topped with a layer of nuts, then a glaze of apricot preserves. That sounds divine! You can buy them in the lobby of the Palmer House today, more than a hundred years later.

One could only wish every brownie tasted like my Ultimate Brownies!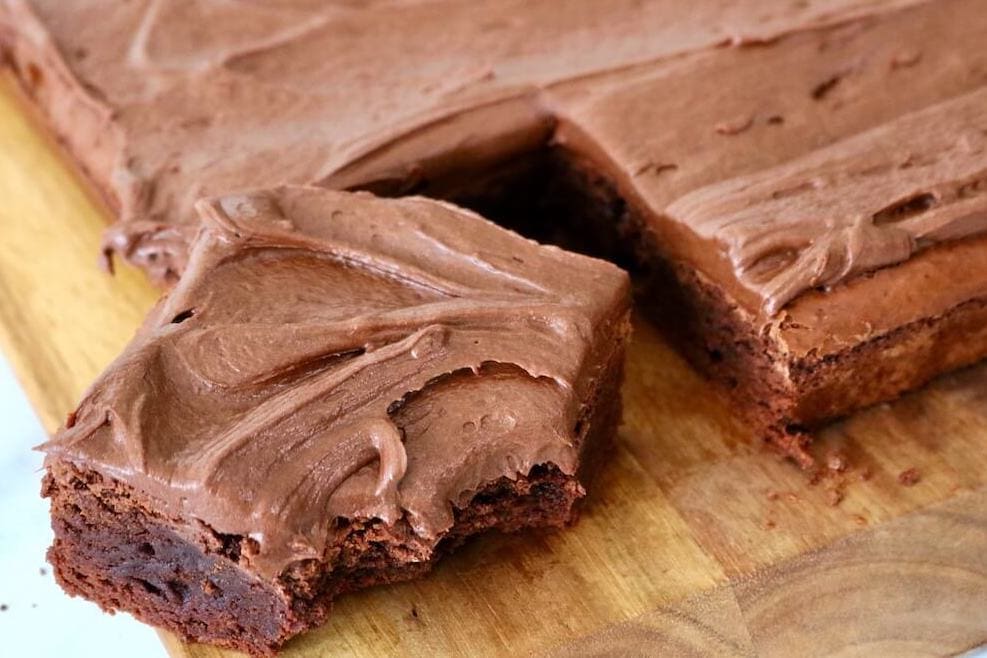 The first time a printed recipe for brownies appeared was in a cookbook by Fannie Farmer in 1896. But, there was no chocolate in it! Sinners!!
It was basically a bar cookie.
The Original Brownie Recipe
Fannie Farmer's 1896 brownies
⅓ cup butter
⅓ cup powdered sugar
⅓ cup "Porto Rico" molasses
1 egg, well beaten
⅞ cup bread flour
1 cup pecan meat, cut in pieces
I guess it took a few years for everyone to agree on the ingredients. A few years later, there was a newspaper ad for "chocolate brownies." And these treats, as we know them today, were born.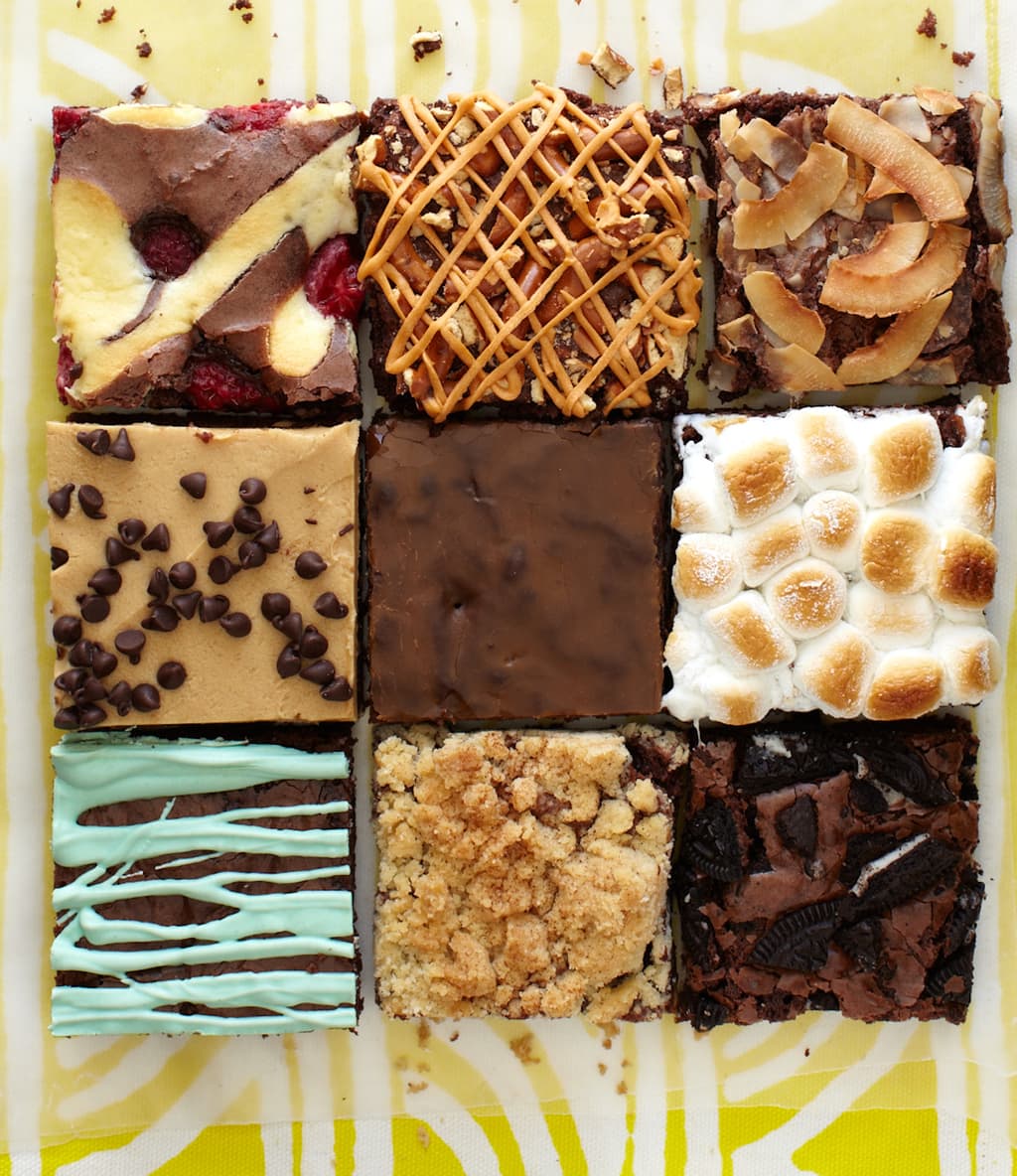 Try The Best Frosting for Brownies!
What Makes Brownies Rise?
Eggs, butter and sugar--the basis for every baked good I love–create the air pockets and leavening to help these chocolate treats rise!
Do They Need Baking Powder?
Recipes for cakey variations call for more flour, and baking powder is used to help them rise.
If you love fudgy brownies, you don't need baking powder. In fact, with baking powder you won't get the dense, moist, rich taste you're looking for, therefore leave it out!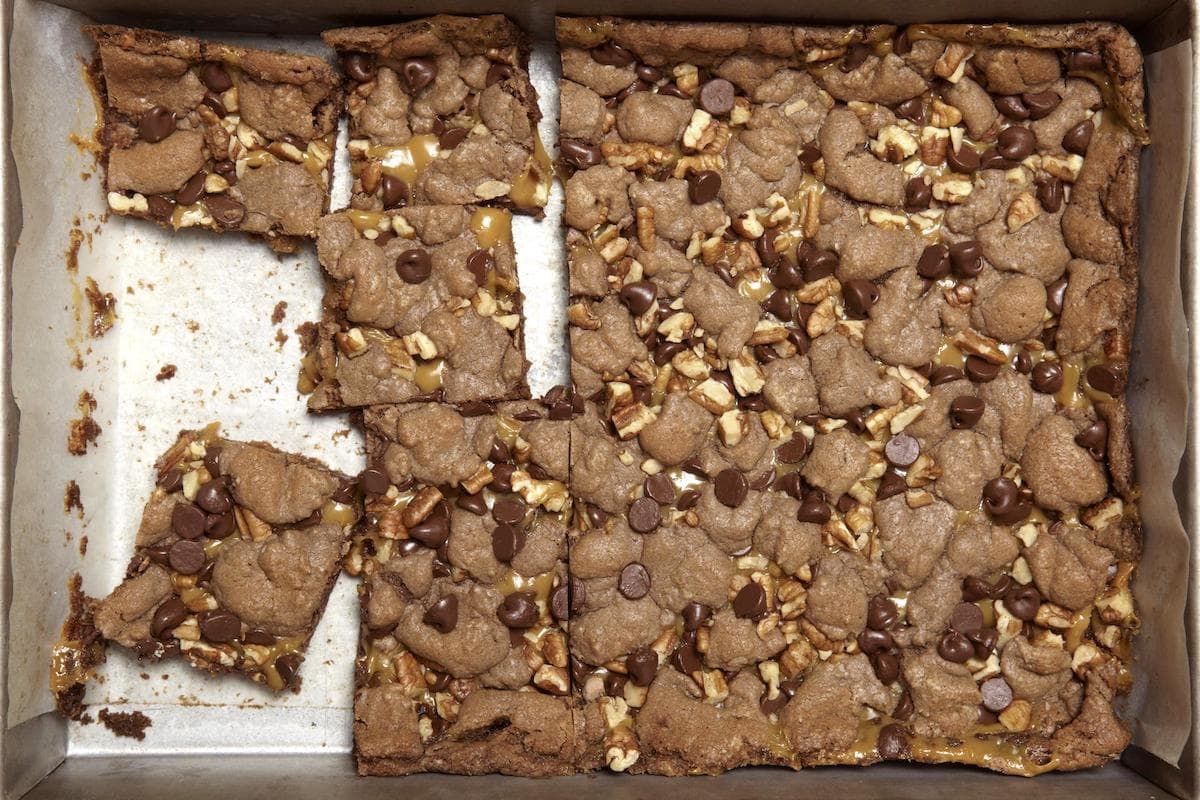 Fun Facts and Katharine Hepburn
Probably the most famous celebrity brownie recipe is Katharine Hepburn's. There are a few different stories about it. One story is that she gave it to a gossip columnist in New York to publish.
Another story is that a family in her neighborhood asked her to convince their daughter not to drop out of college. They became friends and brought over brownies one day. She said they were terrible and gave them her own recipe.
A few days later she died! The daughter sent the recipe in a letter to the New York Times.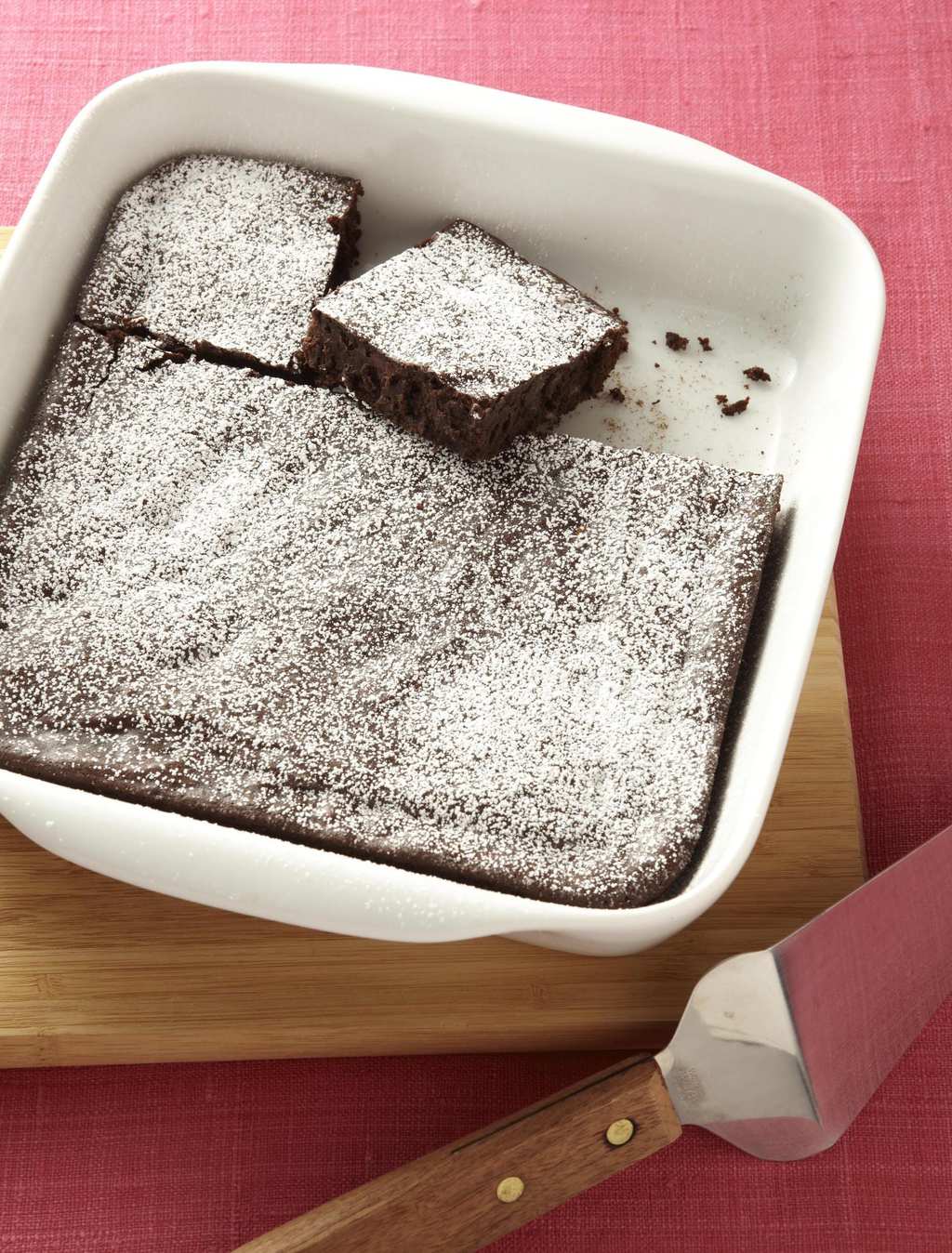 Katharine Hepburn must have had a real taste for the fudgy kind! The recipe uses only a tiny bit of flour. Lots of people love it.
How to Make the Best Brownies
What kind do you like? Fudgy, cakey, frosted, unfrosted, flavored or swirled! Make any of the recipes listed in this post and you can't go wrong.
Look for good-quality chocolate and unsweetened cocoa. Chocolate chips often have stabilizers mixed in that could affect your recipe if you use them. Look for baking bars or high quality chocolate disks, unless the recipe specifically calls for chocolate chips.
Don't overmix. Like any baked good, you don't want to stir the batter too much or you will get a tough treat. I like to beat my eggs well before adding them to the other ingredients, so I can avoid stirring too much once the dry ingredients get added.
Don't overbake! This one is key. Baking until these treats are fully cooked through tends to create dry brownies. The soft, fudgy mixture will keep baking out of the oven a few minutes and then cool to a perfect dessert if you underbake them just slightly. Good recipes will give you a cue as to when to take them out of the oven.
Different Recipes
These are the BEST brownie recipes.
My friend Rachel has a great recipe for classic Chocolate Brownies. And if you want some homemade Peanut Butter Brownies try these from Crazy for Crust.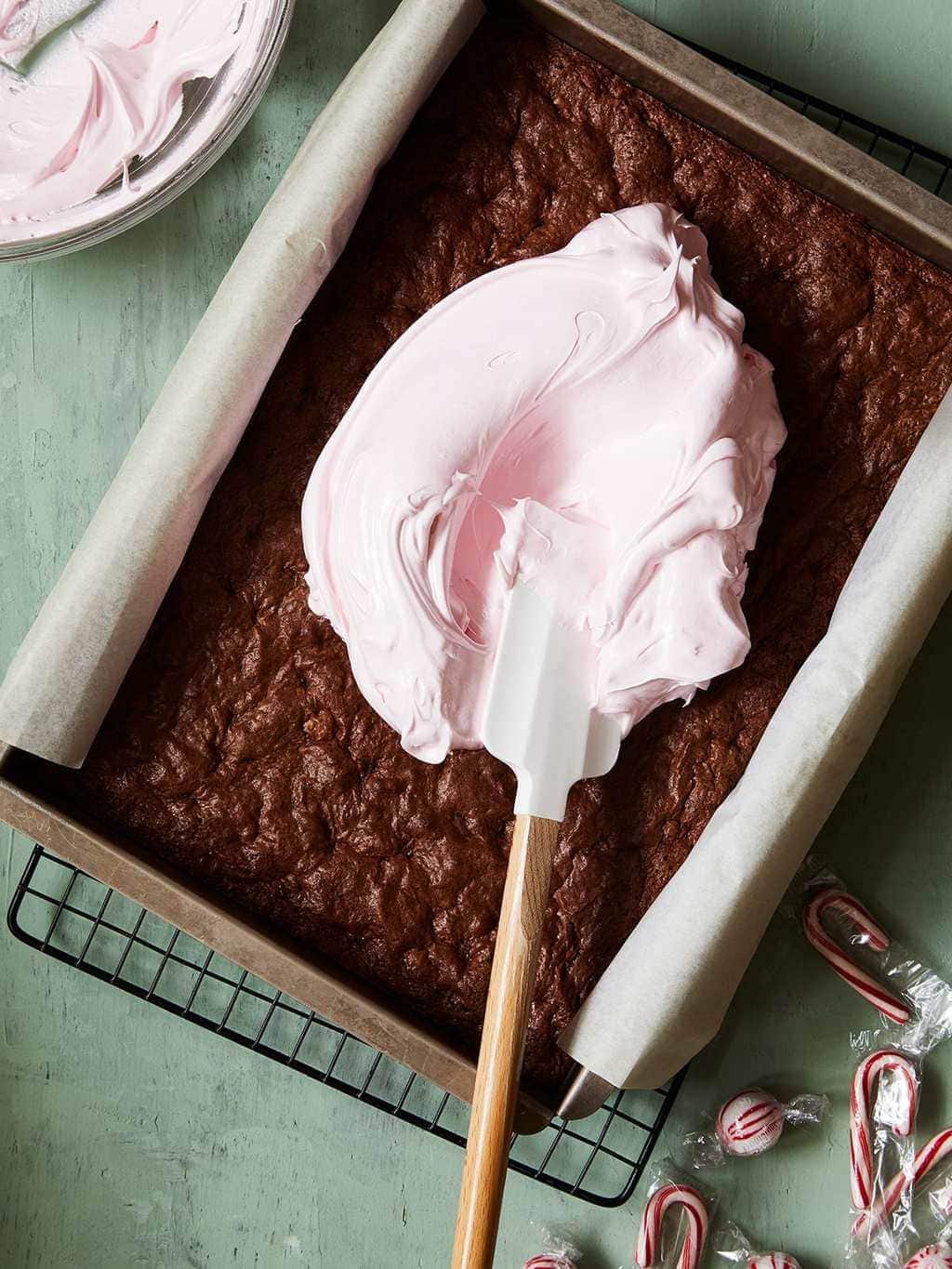 Tasty cookie recipes!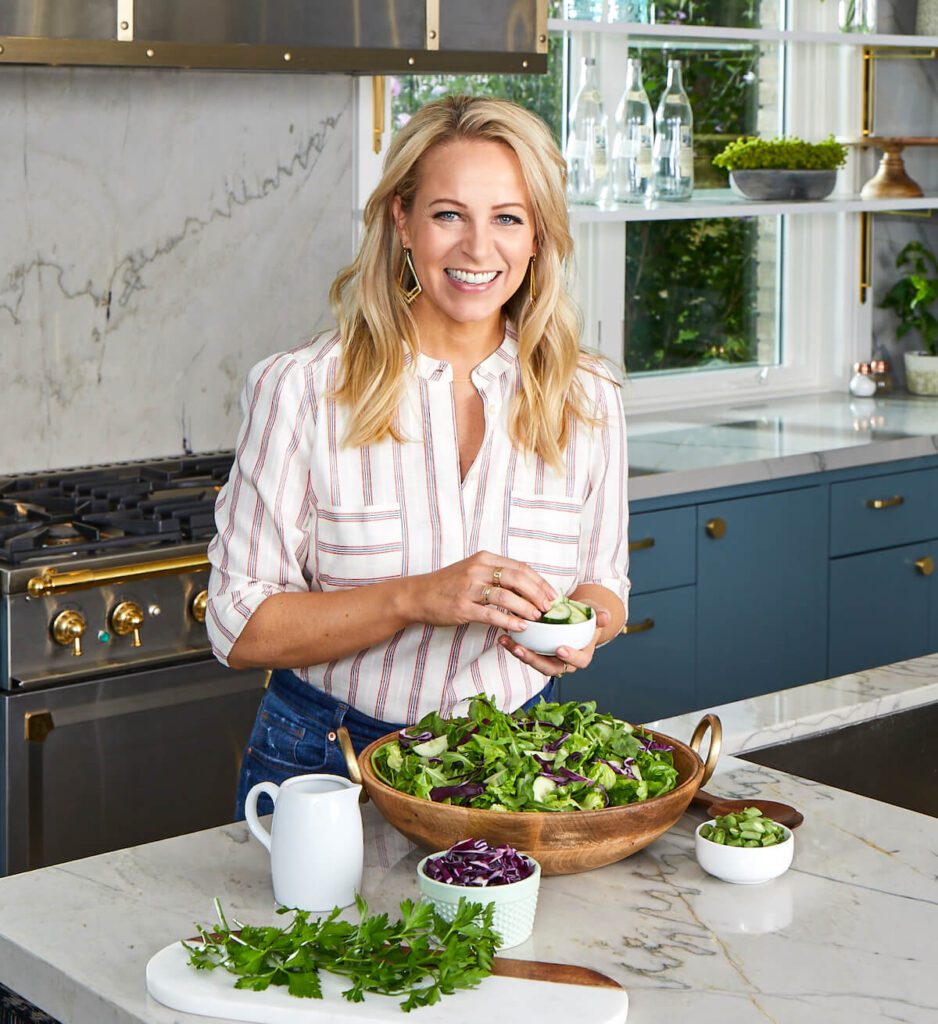 About Tara Teaspoon
I've been in the food publishing business for over 20 years, creating recipes & food-styling for magazines, books, television & advertising. Order my new cookbook & stick around for amazing things to eat.
By Tara Teaspoon and Beth Buschman-Kelly. 07/19