I've come up with 24 exciting ice cream flavors you can make at home. You don't even have to pull out the churn!  Just 3 easy steps get you to ice cream heaven.
• • •
If it's ice cream you like, you're in the right place. I'm introducing flavors like Ginger Pineapple to Buttered Baguette, Toasted Coconut Chocolate Chip and Honey Date. Combos so good you'll be eating ice cream all summer long. (You're welcome!)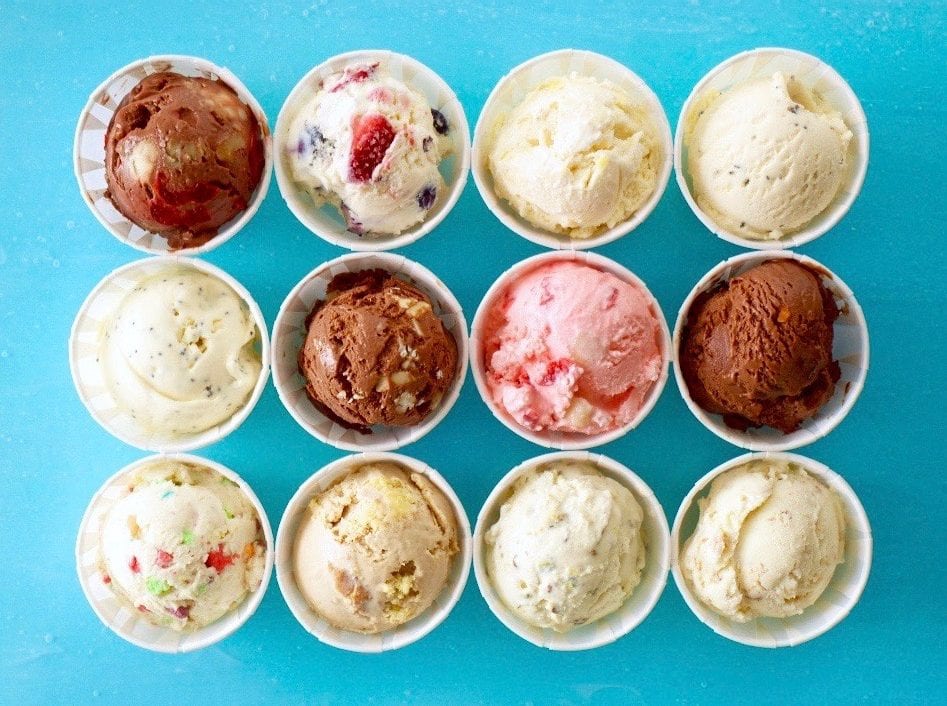 This post may include affiliate links. For more information please see my disclosure agreement.
You'll find 24 unique, make-the-mouth-happy, and easy recipes below. I'll introduce ONE each day for the entire month of July.
These ice cream flavors all have something in common. They each start with either chocolate or vanilla ice cream. No making fancy bases and formulas here. I used just two simple flavors and grocery store ingredients to make everyone's ice cream dreams come true.
If you feel more ambitious, certainly make your own. My custardy, deep Chocolate Ice Cream and Creamy Vanilla Ice Cream recipes are glorious with these mix-ins. If you do churn your own, see my favorite ice cream makers here. Check the list below for all the ice cream flavor recipes and the steps to get you to the first bite.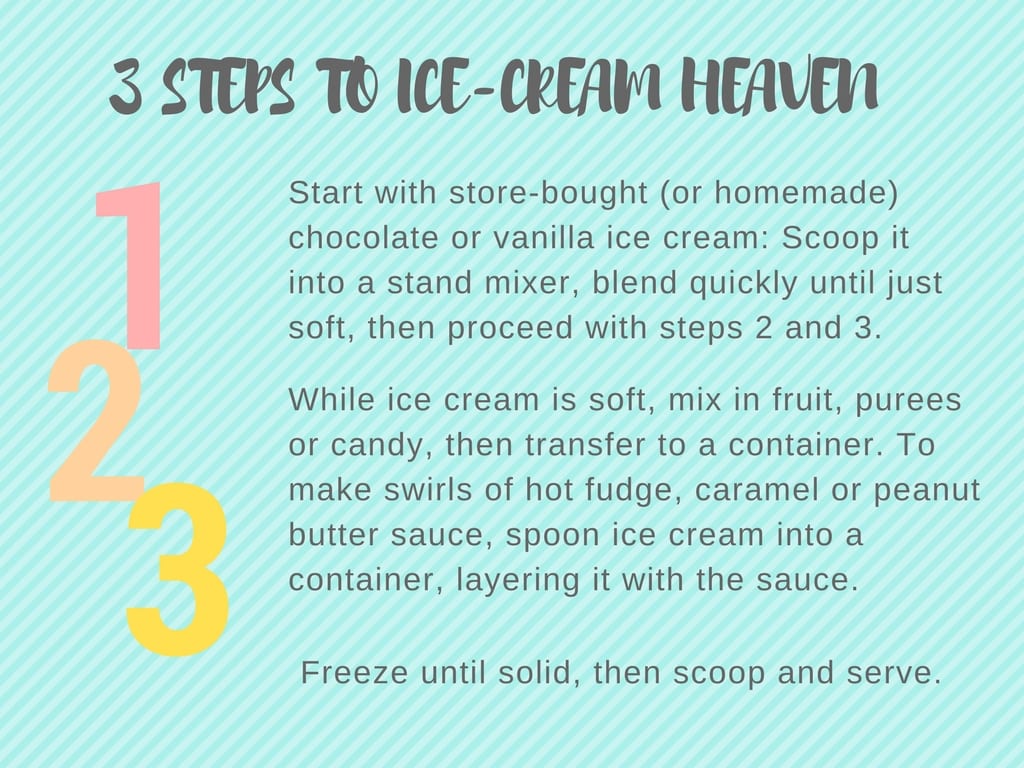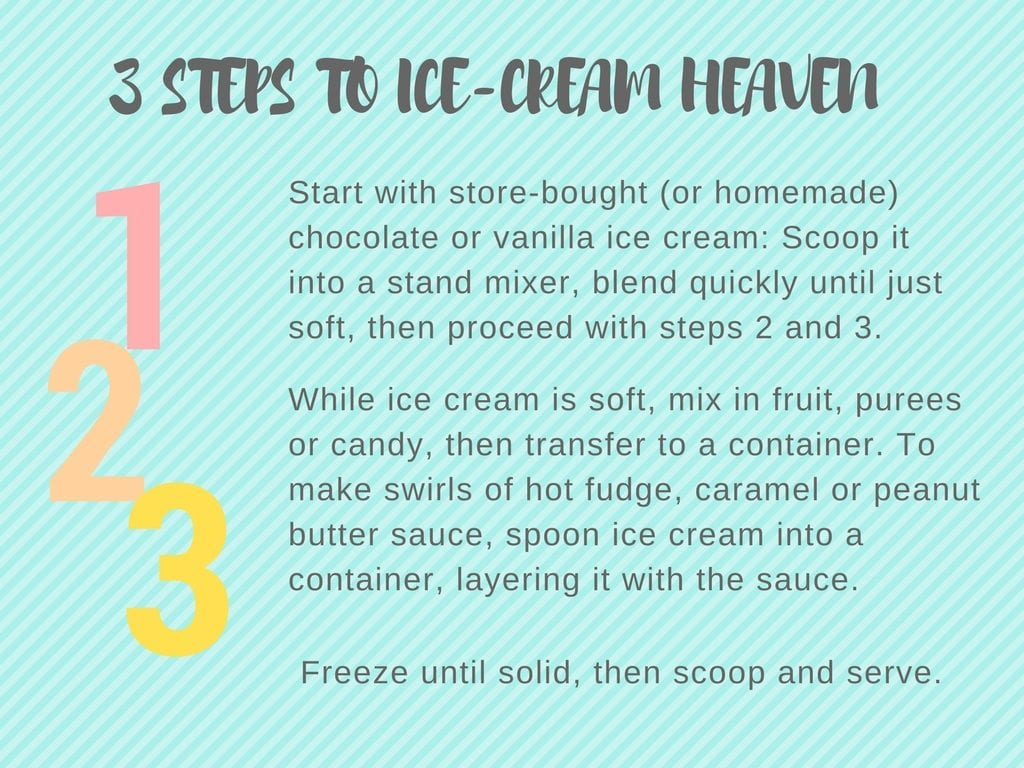 The trick to mix-ins is to use a powerful mixer to beat the ice cream quickly so it doesn't have time to melt. Feel free to chill the mixer bowl beforehand to help.
I use a paddle attachment on my Kitchenaid to mix the ice cream. You want it just soft enough to blend all the additions in. It only takes a minute.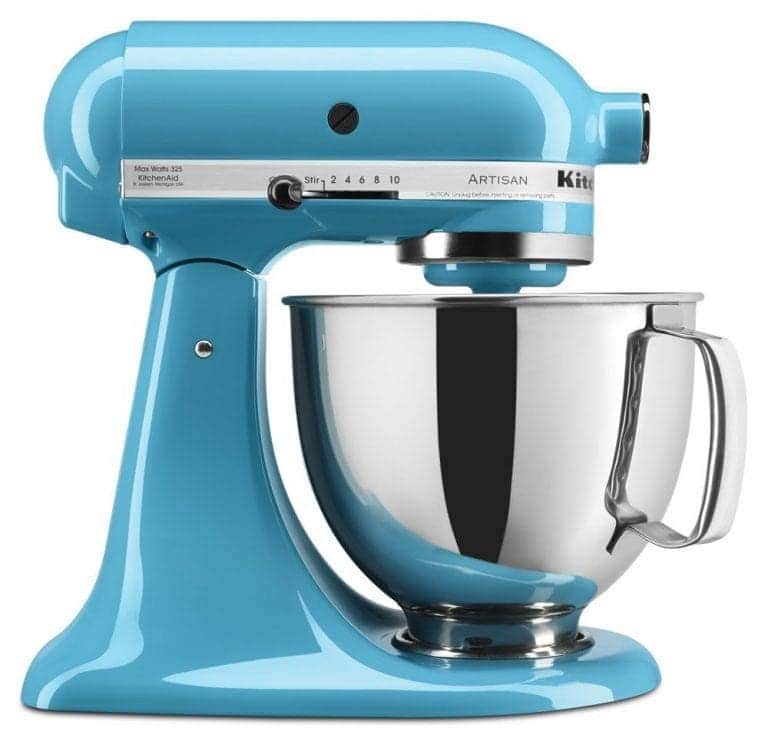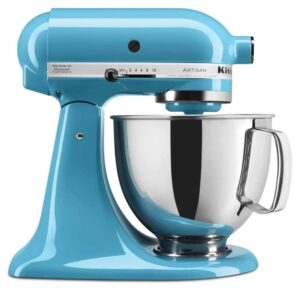 Mix-ins add serious personality to vanilla and chocolate ice cream. Don't even try to resist these ice cream flavors!
Getting down to business. Here you have 24 ice cream flavors that are a snap to make and a joy to eat!
1. Red, White and Blueberry Ice Cream
This ice cream is perfect for a July Fourth celebration, and it's simply berry delicious other times too.
Mix 1 cup chopped strawberries, ¾ cup blueberries and 1 cup mini marshmallows into 1 qt vanilla ice cream.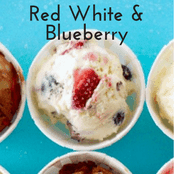 Not to miss!
Don't miss out on this fantastic topping for that freshly-mixed ice cream. Caramel Glazed Cake Croutons are simply delicious!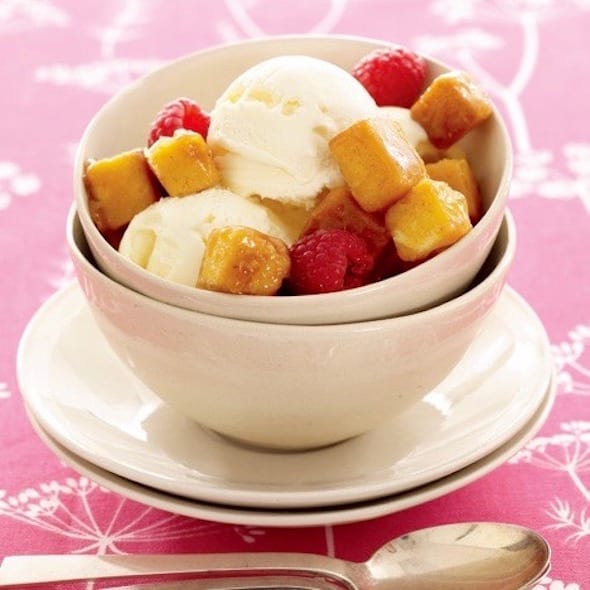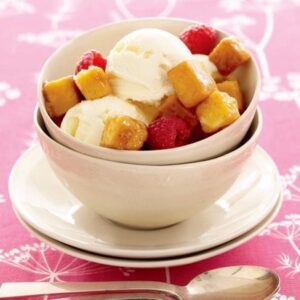 PIN THIS FOR LATER! 

Recipes by Tara Bench & Hilary Merzbacher. Some photos by Con Poulos. Partial content originally published in LHJ July '12.