---
The best vanilla ice cream is easy to make at home. A foolproof no-egg recipe with luscious vanilla flavor. The richness comes from adding cream cheese!
---
I wouldn't have believed it before I tried it. Adding cornstarch and cream cheese to my ice cream base actually makes it better than just milk or cream alone. An eggless ice cream with the richness of a custard version.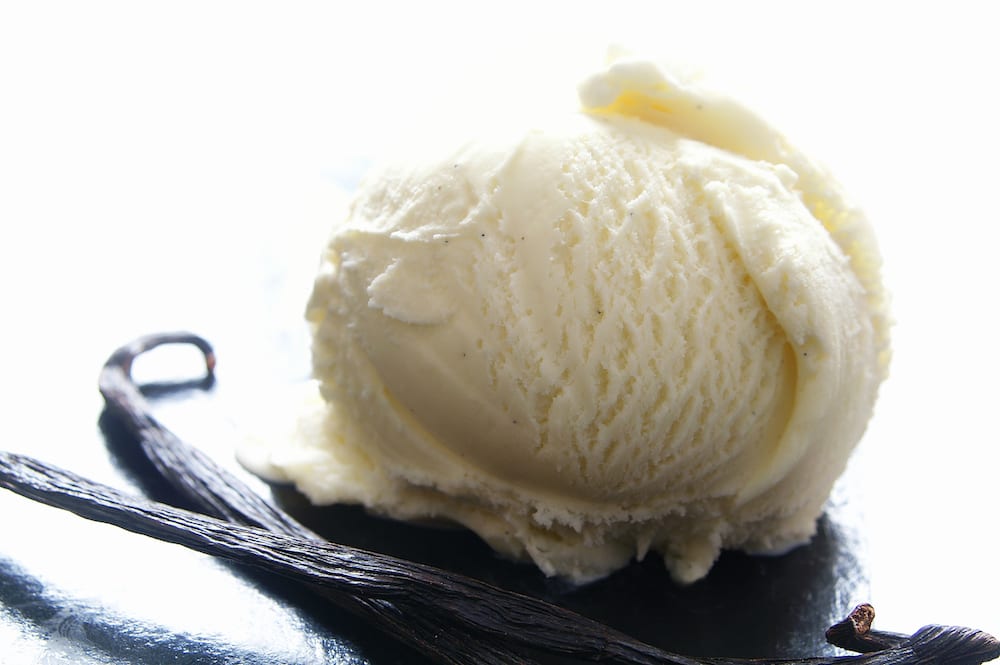 There's not enough cream cheese to taste it. It simply adds a lusciousness and the smooth mouthfeel when the ice cream hits your tongue. The little bit of cornstarch helps thicken the base to get a silky texture.
Learn how to make the best vanilla ice cream without making an egg custard. The flavors shine through in this easy recipe.
Making the best vanilla ice cream doesn't have to be complicated. I'll give you a few little tricks to keep the method simple and the finished dessert perfect.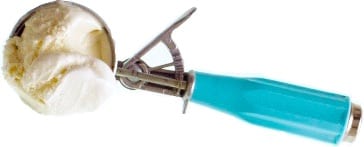 Inspired by the egg-less ice cream recipe Jeni's Splendid Ice Cream created, I set out to create my own version using a cornstarch and cream cheese method. There are a few reasons to make egg-less ice cream, and use a starch. Eggs add richness, but they can sometimes compete with the simple flavors of cream and vanilla. They are also a bit more touchy on the stove, where you run the risk of curdling the eggs in the custard.
How to make the best vanilla ice cream
Use a mixture of heavy cream and whole milk. The balance of milkfat helps the dessert stay creamy but not too heavy.
Adding cornstarch to your cooked base gives any extra water in the ingredients some starch molecules to grab onto. The cornstarch absorbs extra liquid and turns it into soft jellied bits, instead of icy crystals.
A few bits of cream cheese doesn't flavor the ice cream, but it gives it a smooth, homogenized consistency, and the finished ice cream is super scoop-able.
Age, or chill your ice cream base. This allows the fat in the mixture to re-solidify and crystalize just-so, creating an ice cream that churns up lighter and fluffier because that strong structure can hold air better.
You're now an ice cream genius. A master!
My recipe below takes a few tricks from Jeni's original recipe, although I don't use corn syrup like she does. I also used vastly different amounts of cream cheese and even sugar just to balance everything out. There were dozens of batches of ice cream made in this testing process. It was a delicious, and pant-size-changing experience. You're welcome!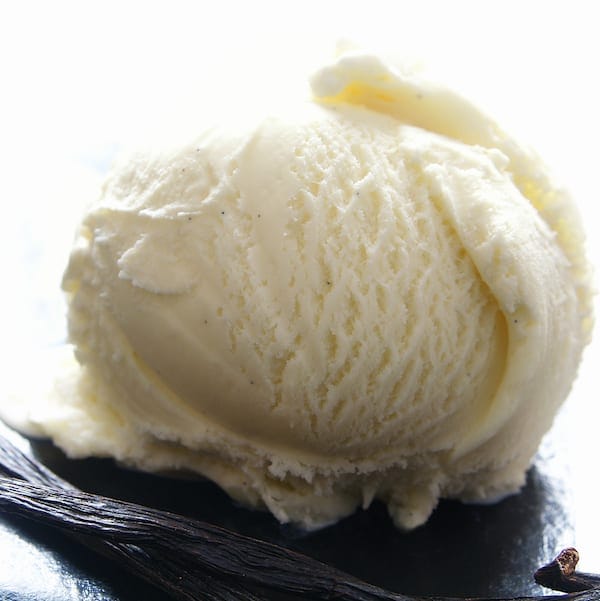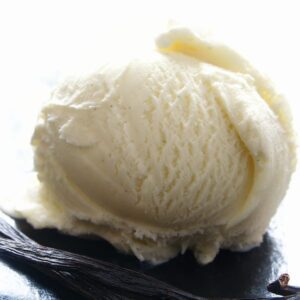 How To Make The Best Vanilla Ice Cream – Tara Teaspoon
A foolproof no-egg recipe with luscious vanilla flavor. The richness comes from adding cream cheese!
Ingredients
¾

cup

sugar

2

tbsp

cornstarch

2

cups

heavy cream

1 ½

cups

whole milk

3

oz

cream cheese

4

tsp

vanilla extract

or 2 tsp Vanilla Bean Paste
Instructions
In a medium saucepan mix sugar and cornstarch. Add the cream, milk and cream cheese. Whisk over medium-high heat until the cream cheese has melted and the mixture is smooth and begins to simmer, about 8 minutes. Simmer for 2 minutes, add vanilla and strain through a fine sieve.

Stir mixture over an ice bath until very cold, or chill overnight in the fridge. Churn in an ice cream maker; keep frozen in an airtight container for up to a month.
Notes
I added a bit of cream cheese, which gives this ice cream a smooth texture and extra-rich flavor.
Nutrition
Calories:
2846
kcal
Carbohydrates:
201
g
Protein:
26
g
Fat:
217
g
Saturated Fat:
132
g
Cholesterol:
782
mg
Sodium:
615
mg
Potassium:
957
mg
Sugar:
173
g
Vitamin A:
8730
IU
Vitamin C:
2.9
mg
Calcium:
806
mg
Iron:
0.3
mg
For my go-to ice cream makers check out my post for Addictive Homemade Chocolate Ice Cream.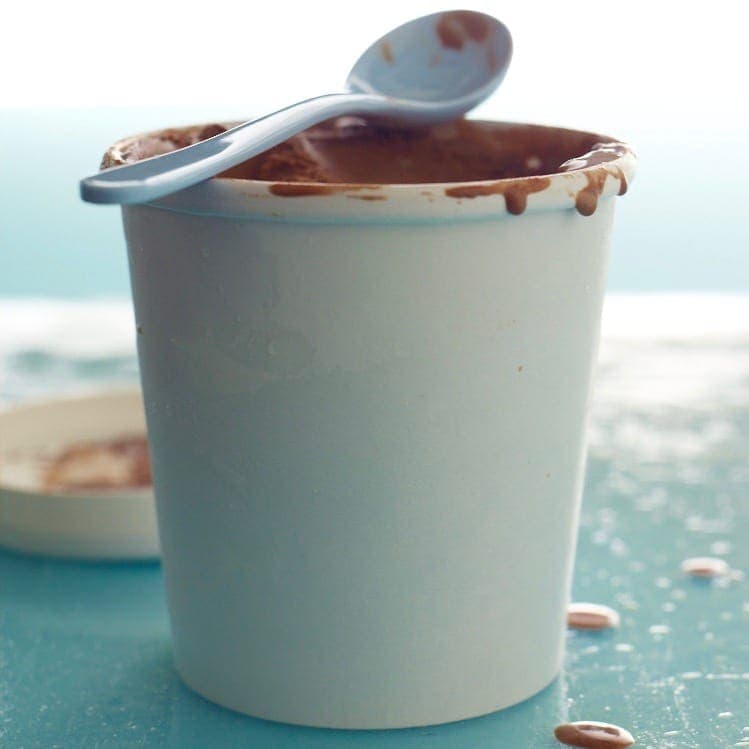 Here are a few of my favorite ice cream scoops:
Oxo Good Grips Stainless Steel Ice Cream Scoop
Tovolo Tilt Up Ice Cream Scoop
To store your homemade ice cream, I love these white paper cartons. Plus they make you feel like a professional ice cream maker!
New dessert recipes from Tara Teaspoon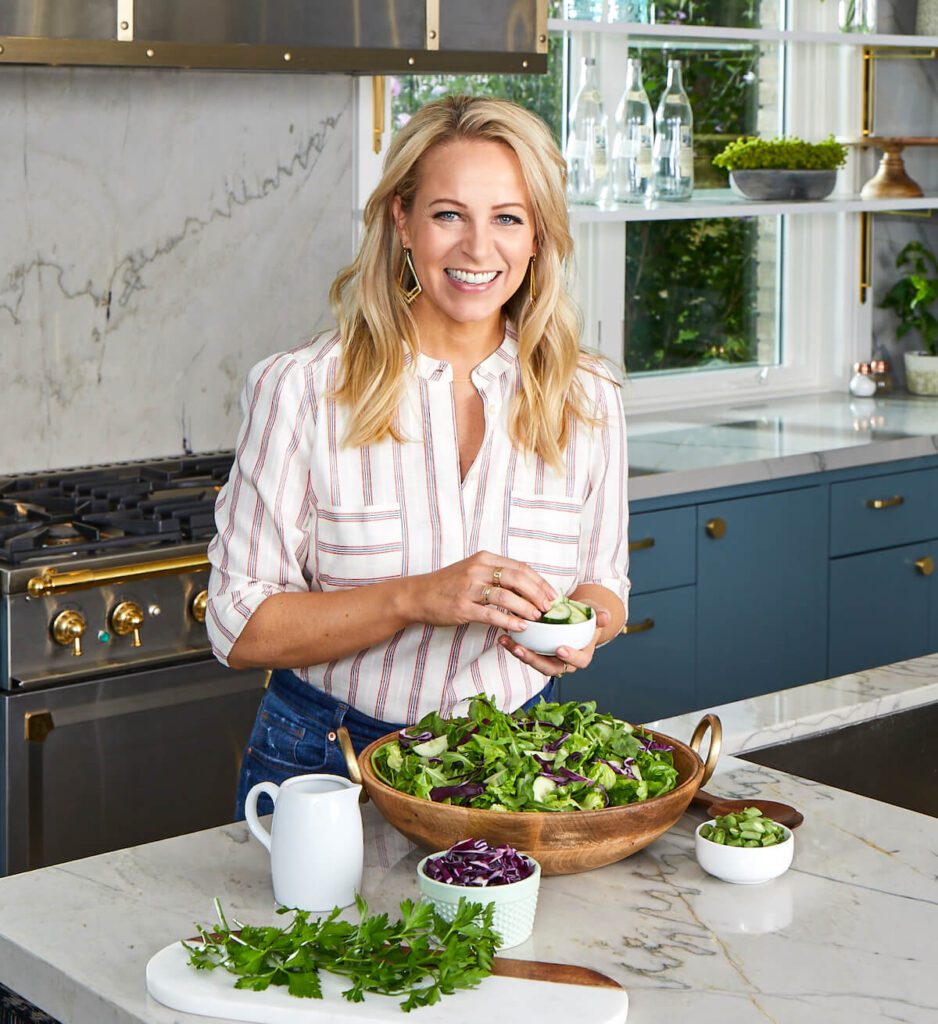 About Tara Teaspoon
I've been in the food publishing business for over 20 years, creating recipes & food-styling for magazines, books, television & advertising. Order my new cookbook & stick around for amazing things to eat.
Recipe by Tara Teaspoon. Originally published in LHJ 07/12.