---
I've got a whole lot of 4th of July food ideas right here in one place! Find a recipe and make your BBQ, picnic or cookout celebration the best. From firecracker hotdogs to red, white, and blue pina coladas, they are delish.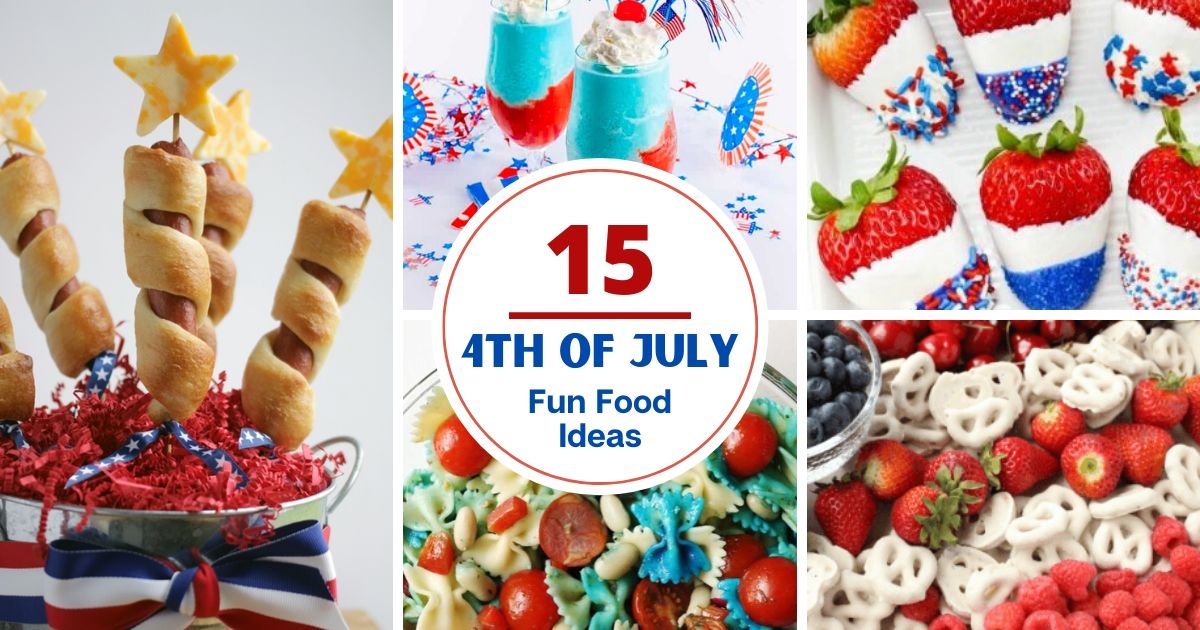 To get a little star-spangled inspiration, I put together a list of some fun 4th of July food possibilities. From Firecracker Dogs to flag platters, these ideas get you in the mood for the big summer cook out. Or should I say EAT OUT!! Go ahead, scroll down and get inspired!
2. Red, White and Blue Pasta Salad
---
Pin This Collection Here!
---
5. The Ultimate Patriotic Cheeseboard
6. Fireworks Pina Colada
7. Red, White and Blue Jello Shots
If you're looking for a real party this 4th of July, then check out these striped jello shots! They're really easy to put together and those bright colors will look great at your party.
8. Fruit Cubes
4th of July food ideas with strawberries!
10. Patriotic Chocolate Covered Strawberries
11. Coconut Water Fresh Berry Popsicles
I'm all about quick ways to jazz up popcorn. If you're feeling really adventurous try a few of my popcorn flavors like barbecue, chocolate malt and sweet chili.
13. Red, White and Blue Chocolate Dipped Pretzels
14. Red, White and Blue Pinwheel Icebox Cookies
15. Firecracker Cake
This star-spangled cake is a show-stopper! It's red, white and blue all over and makes a great ending to your 4th of July food festivities.
More patriotic desserts:
---
Delicious Pie and Tart Recipes
Ideas compiled by TaraTeaspoon Inc.