---
The 4th of July, Memorial Day, and Labor Day holidays all beg for delicious red, white and blue desserts. These easy patriotic desserts-for-entertaining will be the most delightful thing on the table, or picnic blanket!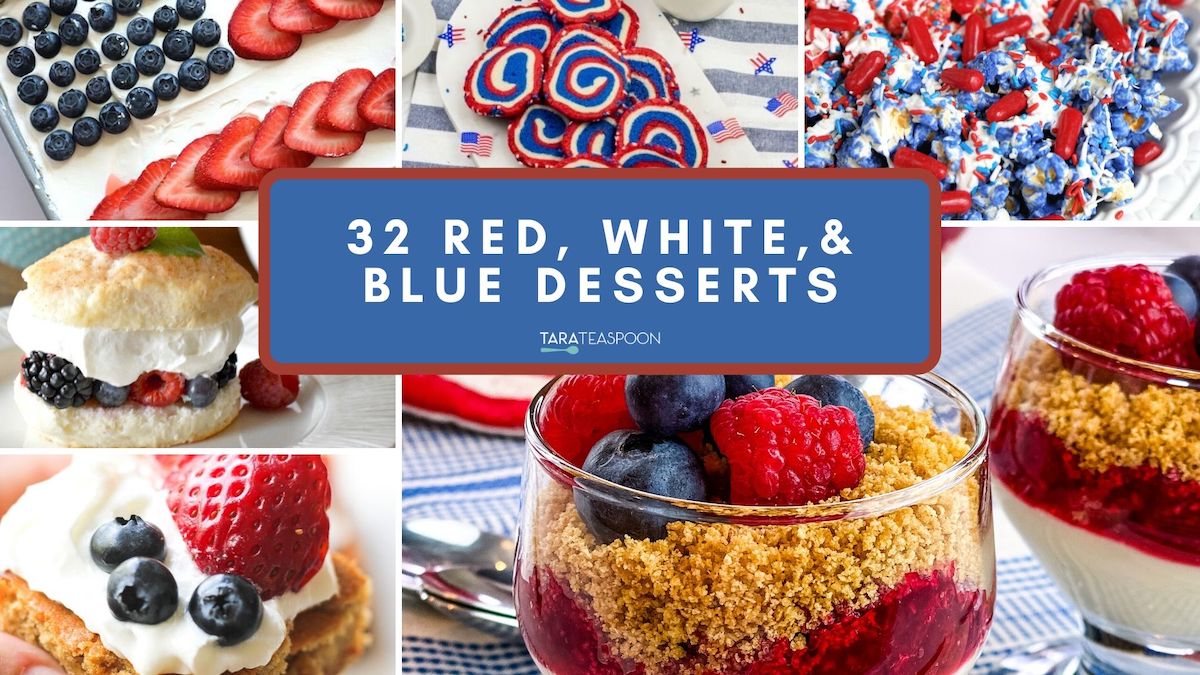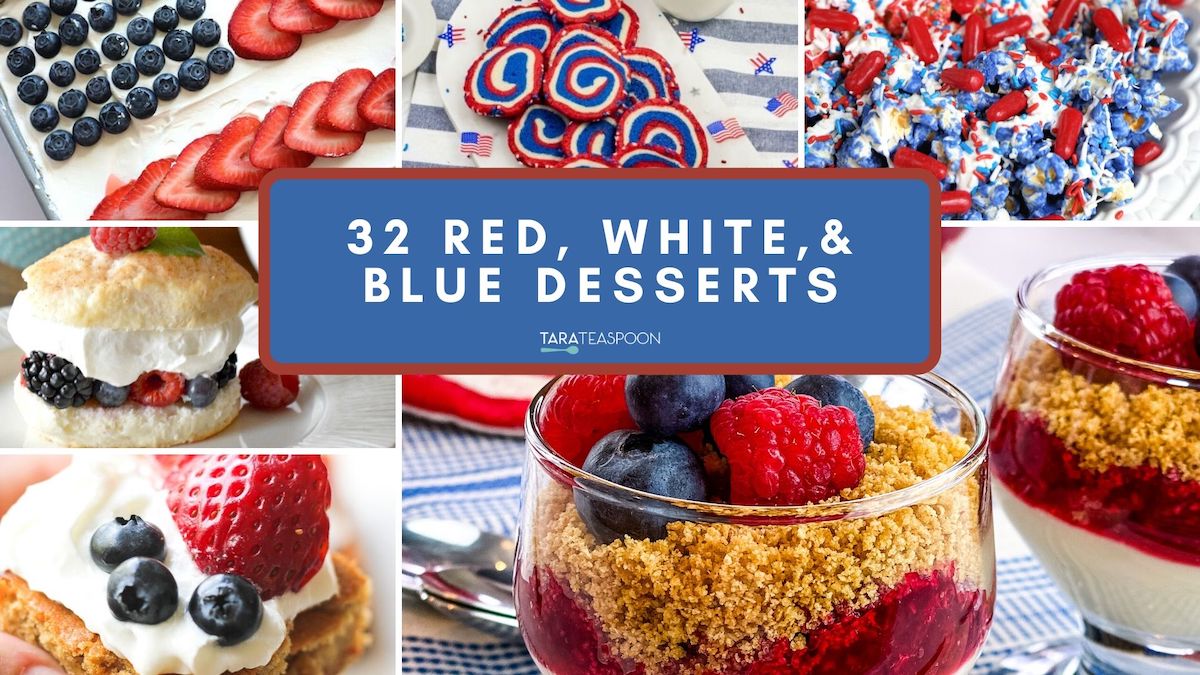 Jump to:
Easy Patriotic Desserts
Fresh berries in ruby red and blue, are stars in most red, white and blue desserts. Whipped cream, marshmallows and cream cheese fill in for the luscious white color.
It doesn't stop there! You'll find all the recipes you need for easy Memorial Day desserts, American flag desserts, and other 4th of July dessert ideas right here in this collection.
Recipes for red, white and blue desserts:
I've pulled together 4th of July Favorites before. It's such a great resource to have in one place. Here I'm all about the desserts!
From no-bake patriotic treats to trifles, mini bites, and gorgeous platters, these recipes are show stoppers. I've collected the best ideas and categorized them for easy access. Enjoy!!
Red, White and Blue Pie and Crisp
As American as apple pie! But, in this case it's berry pie that shows your patriotic dessert love.
Patriotic Trifle Recipes
Like stripes on the flag, individual or family-style trifle desserts are easy to make ahead.
Patriotic Cake Recipes
Let the American flag fly, on top of a cake! These desserts are sure-fire hits.
Red, white or blue cookies and bars
Easy to transport and even easier to eat! Cookies and bars are a summer cookout saving grace.
Fruit Favorites for Forth of July
Summer fruit is the star of these festive sweets. Let your patriotism show by serving a few of these recipes.
Serve your patriotic treats in or on beautiful serve ware. Check out my Amazon shop for my picks.
Festive Treats
Find a few more wonderful sweet treats for your American holidays.
---
Delicious Pie and Tart Recipes
Post compiled by Meg Palmer