---
Want a warm pot of comfort for dinner? These Favorite Winter Soups are just the ticket.
---
There's nothing quite as wonderful in the cold weather as a bowl of soup that's warming, flavorful and filling. These are the best winter soups you'll find! Plus check out my tips for freezing extra, blending the smoothest butternut squash soup, and using pantry staples to make these easy dinners.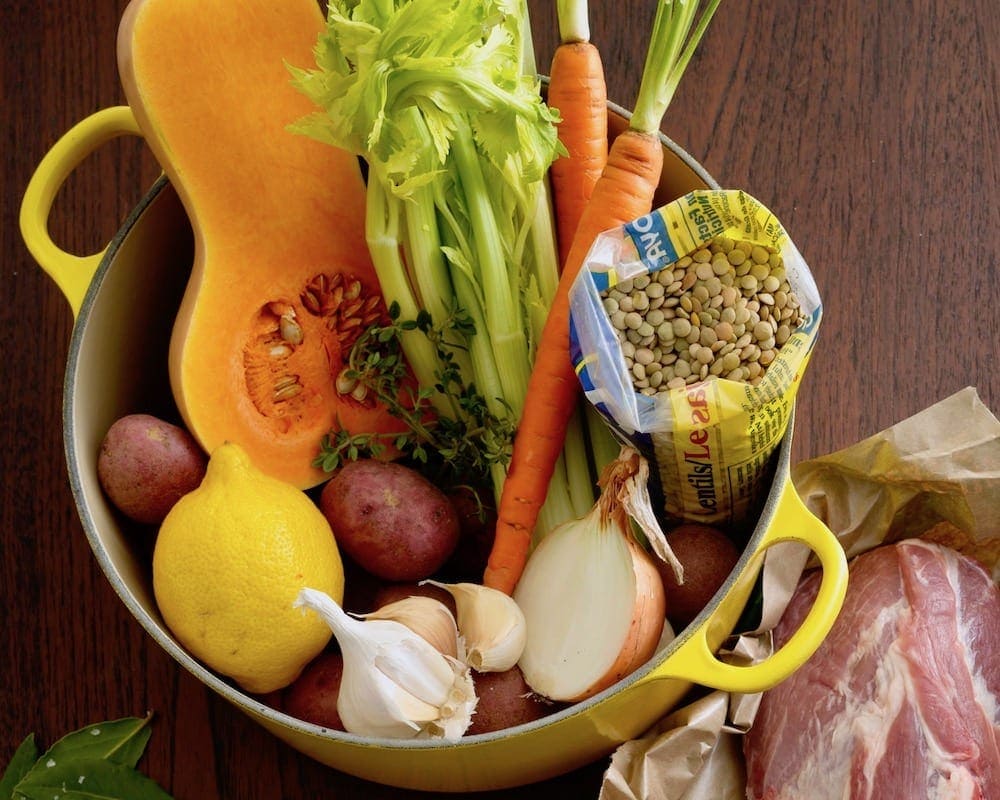 This Mexican-inspired chili verde is made with a homemade sofrito, a flavorful mix of onions, garlic and peppers. It smells and tastes amazing!

Tomato Soup with Cheese Dumplings
Tomato soup is the ultimate comfort food. These easy, cheesy dumplings are a twist on the grilled cheese sandwich usually served on the side.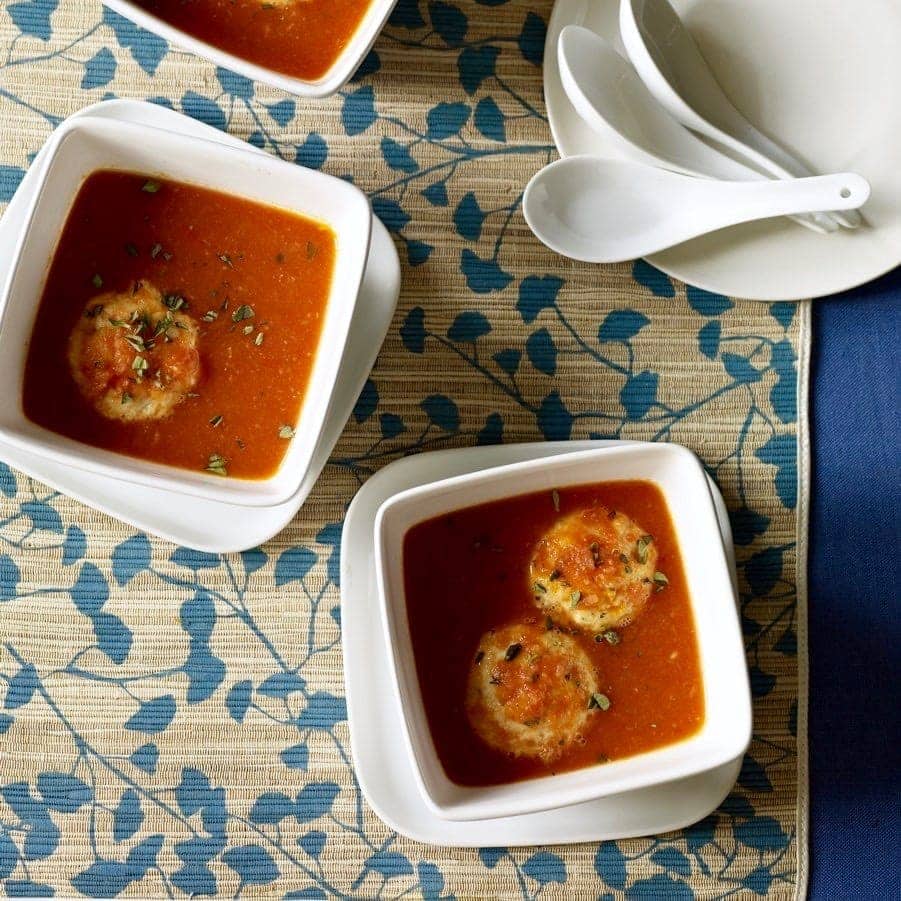 Chipotle Sweet Potato Soup with Queso Blanco
Sweeter than butternut squash, sweet potatoes make a delicious pureed soup. Adding chipotle kicks it right into soup heaven!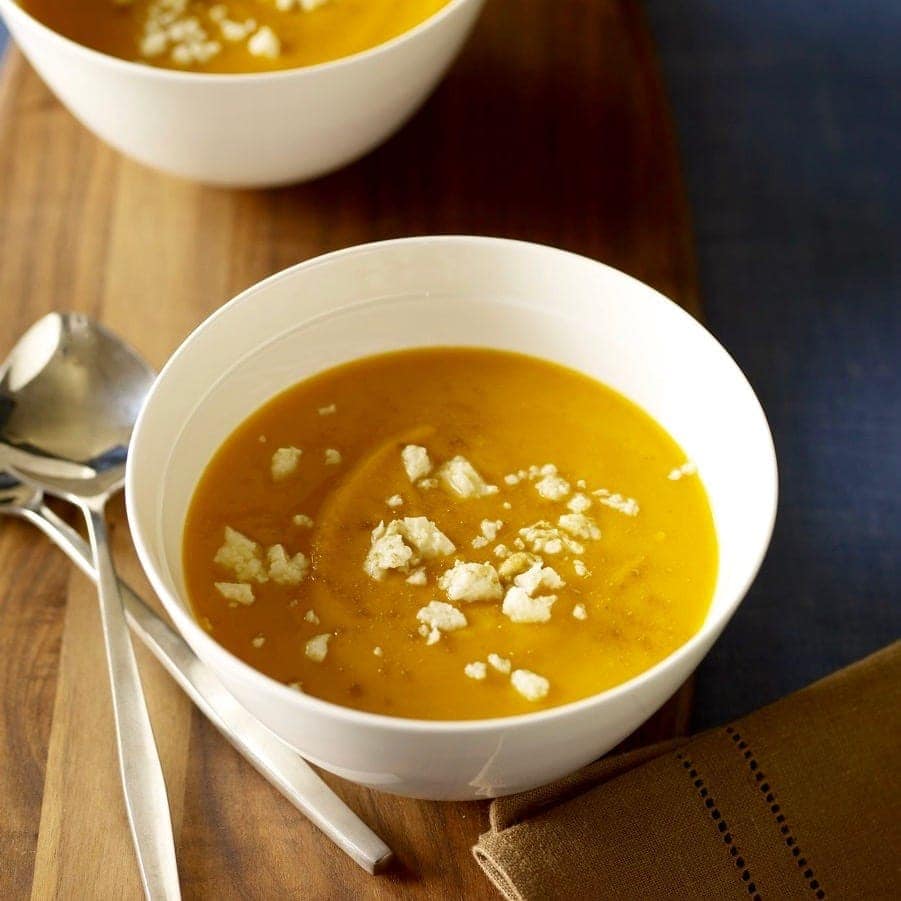 Use pantry staples to make your own soup variations:
These variations work with most basic soup recipes.
Make soup vegan or vegetarian by swapping the chicken broth for vegetable broth.
Add coconut milk in place of some of the broth or water to make a creamy soup.
Add a teaspoon or two of ground curry powder to a basic soup recipe, or the coconut variation above for an Indian Curry.
Make Thai-inspired soup by swapping a cup of broth for coconut milk, and adding 2 teaspoons red curry paste.
For a Mexican soup swap ½ cup of onion for 1 cup of salsa. Top finished soup with avocado and cilantro.
Create an Italian soup by adding a can of tomatoes in place of 1 cup of broth and stirring in 2 to 3 tablespoons of prepared pesto at the end.
Mexican Tomatillo and Shredded Beef Soup
There's something about zesty Mexican flavors that makes soups warm, inviting and especially tasty. This rich beef broth is full of delicious vegetables and meat soft enough that it falls right off the bone.

This rich, creamy soup is made with tomatoes and chicken, two flavors most kids love. They'll be even more likely to eat it if you serve the chicken on the side, with bread, cheese and toothpicks for spearing and dunking.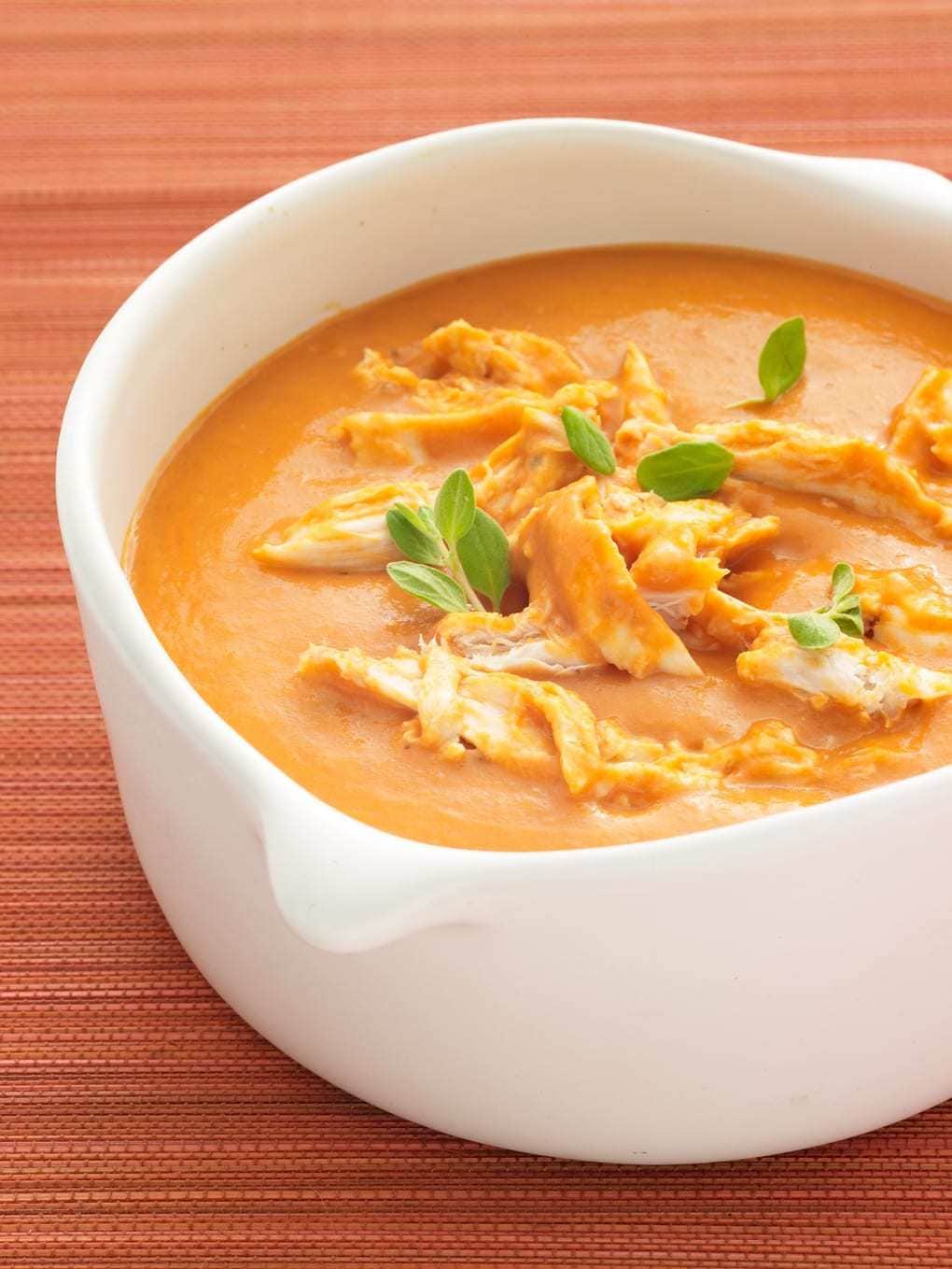 This mildly-spiced Thai soup is low-fat, low-calorie, high-protein--and a cinch to make!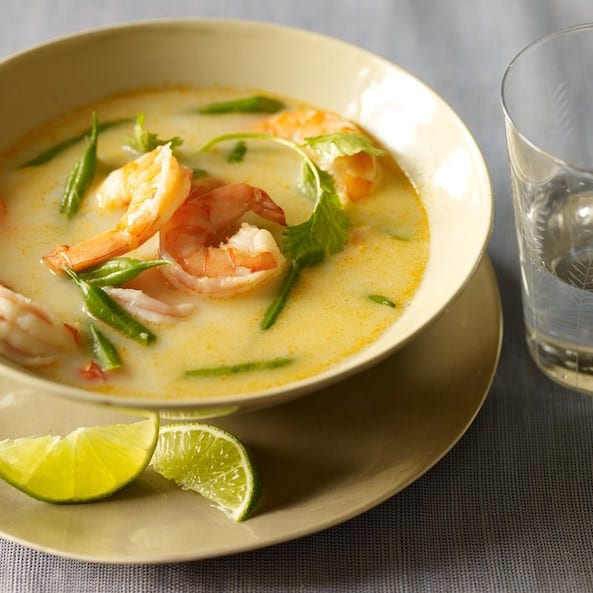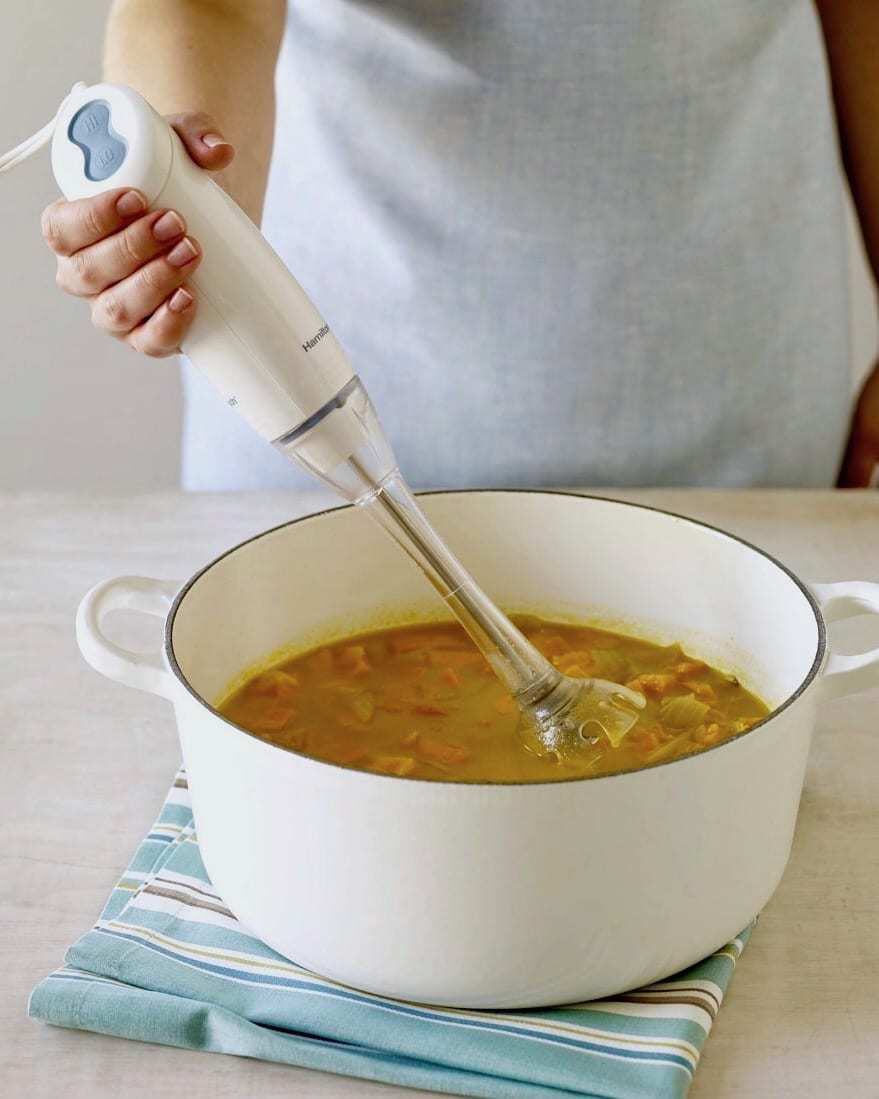 Make soup better! Go to the Tara Teaspoon Shop page for my favorite tools, resources, ingredients and more.
I use an immersion blender or a powerful blender like a Vitamix to puree my smooth soups. The key to creating extra velvety soup is to cook your vegetables enough. Let them simmer longer than you think to soften every inch. Then blend!
Hearty and healthy, this is a perfect soup to warm you up in the winter. Serve with crusty bread. Salad is optional, since good-for-you greens are already included!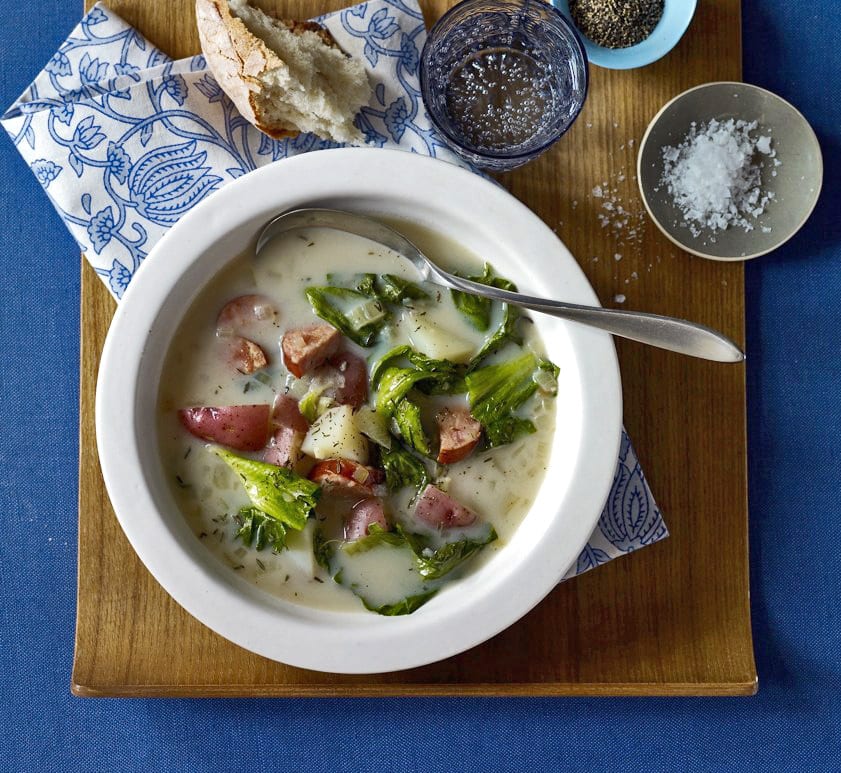 Another soup made for winter, with a rich broth and dumplings filled with delicious cheeses, herbs and mushrooms. Serve to guests or a date for an impressive touch.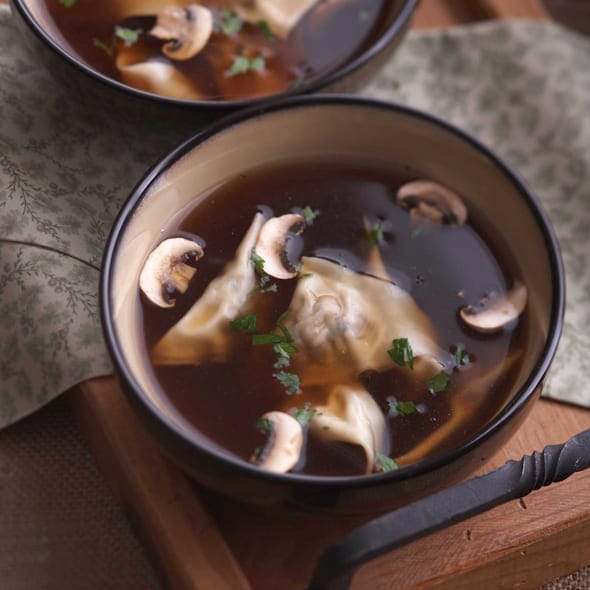 With a beautiful butternut squash crust, this stew is a one-pot meal. It's loaded with hearty vegetables that will fill you up without ruining your January detox.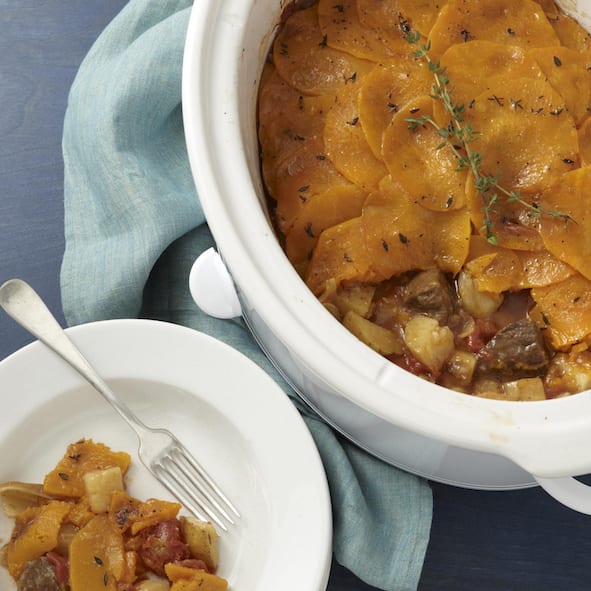 Need more ways to use the herbs and spices in your pantry, other than in delicious winter soups? Check out my Tips for Using Herbs and Spices.
Roasted Tomato and Eggplant Bisque
I created this recipe at my mother's request, when she couldn't stop raving about an eggplant soup she'd tried at a restaurant. Roasting the tomatoes, eggplant and garlic gives it a mild, smoky, buttery taste you will love.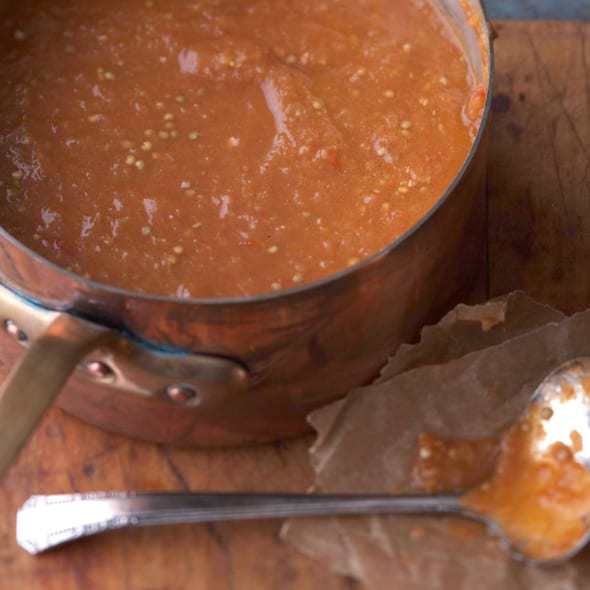 Classic chili for a crowd lets you throw a dinner party, or make a family meal, in no time. A secret ingredient gives it seriously robust flavor. There are options to make it vegetarian or low-fat, and lots of suggestions for delicious toppings. Cook up a batch of chili and host a night to remember!
I hope you'll try all of these soups this winter. Let me know what you think!
Make a delicious soup recipe today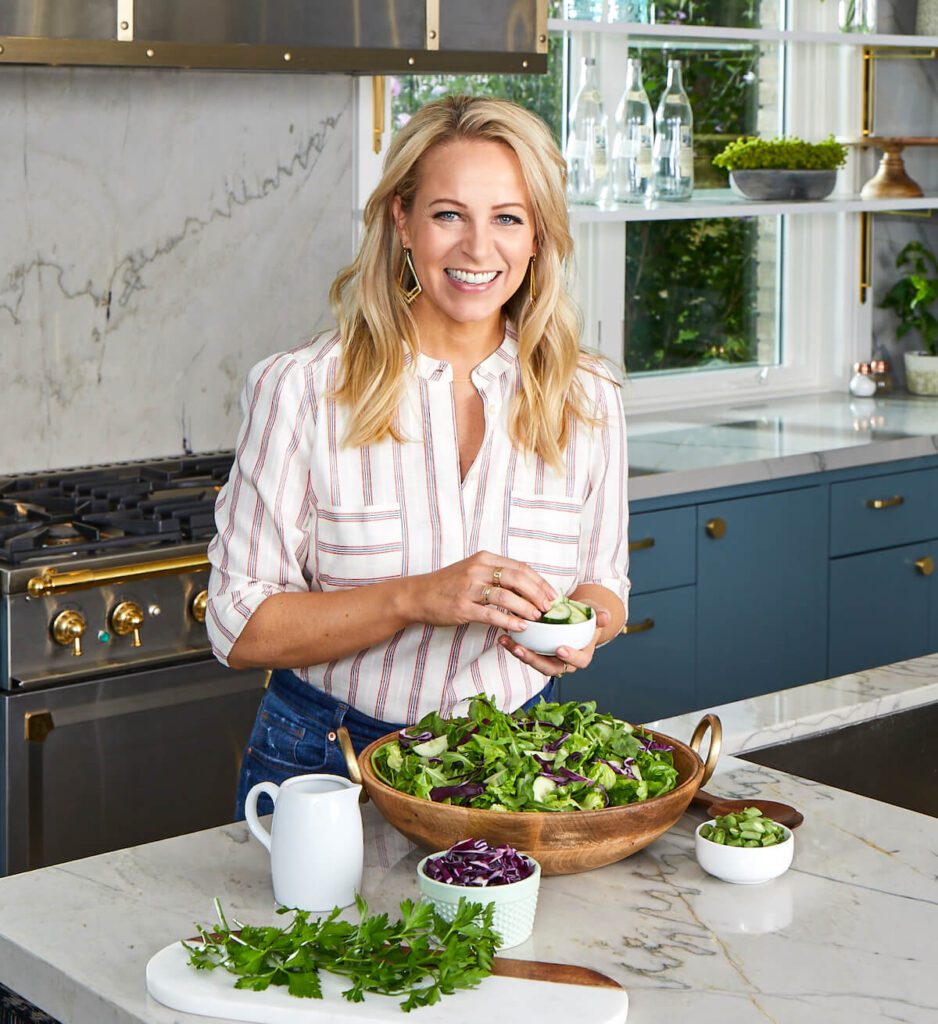 About Tara Teaspoon
I've been in the food publishing business for over 20 years, creating recipes & food-styling for magazines, books, television & advertising. Order my new cookbook & stick around for amazing things to eat.