---
My collection of spring dinner recipes make delicious use of the season's gorgeous foods and makes your weeknight meals a little more exciting!
---
Bookmark this page and make these your new go-to meals! My simple spring dinner recipes are easy to make, and the entire family will love them. Scroll down to find something for everyone, plus my recs from around the web. Let me know your favorites in the comments!
Veggie Spring Rolls
Veggie Spring Rolls get dipped in sweet and sour mint sauce for a perfect combo. Beautiful green vegetables never tasted so good as when nestled in lovely translucent spring roll wrappers!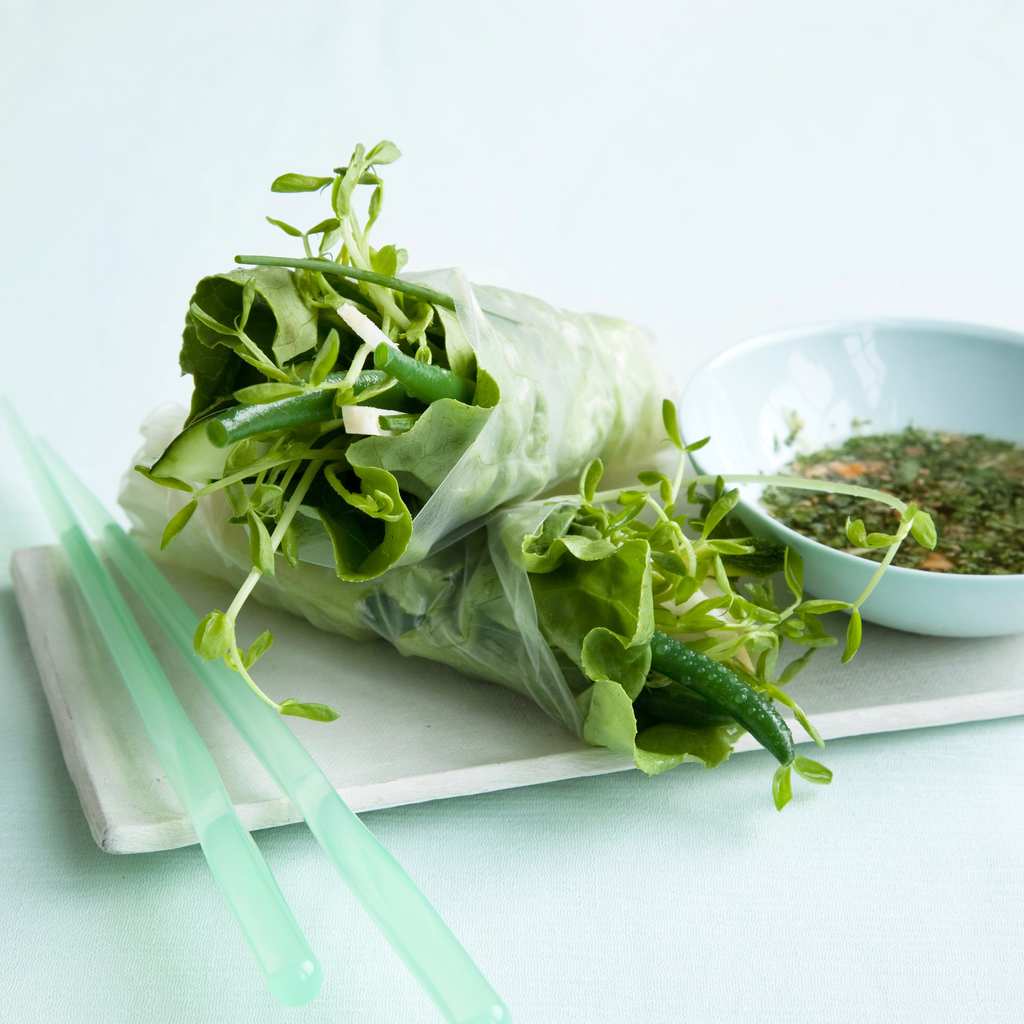 Thai Beef Salad
Marinated flank steak gets a burst of flavor from authentic Thai flavors, sweet fruit and crunchy veggies. Arrange on a platter for an impressive, family-style situation that everyone will love.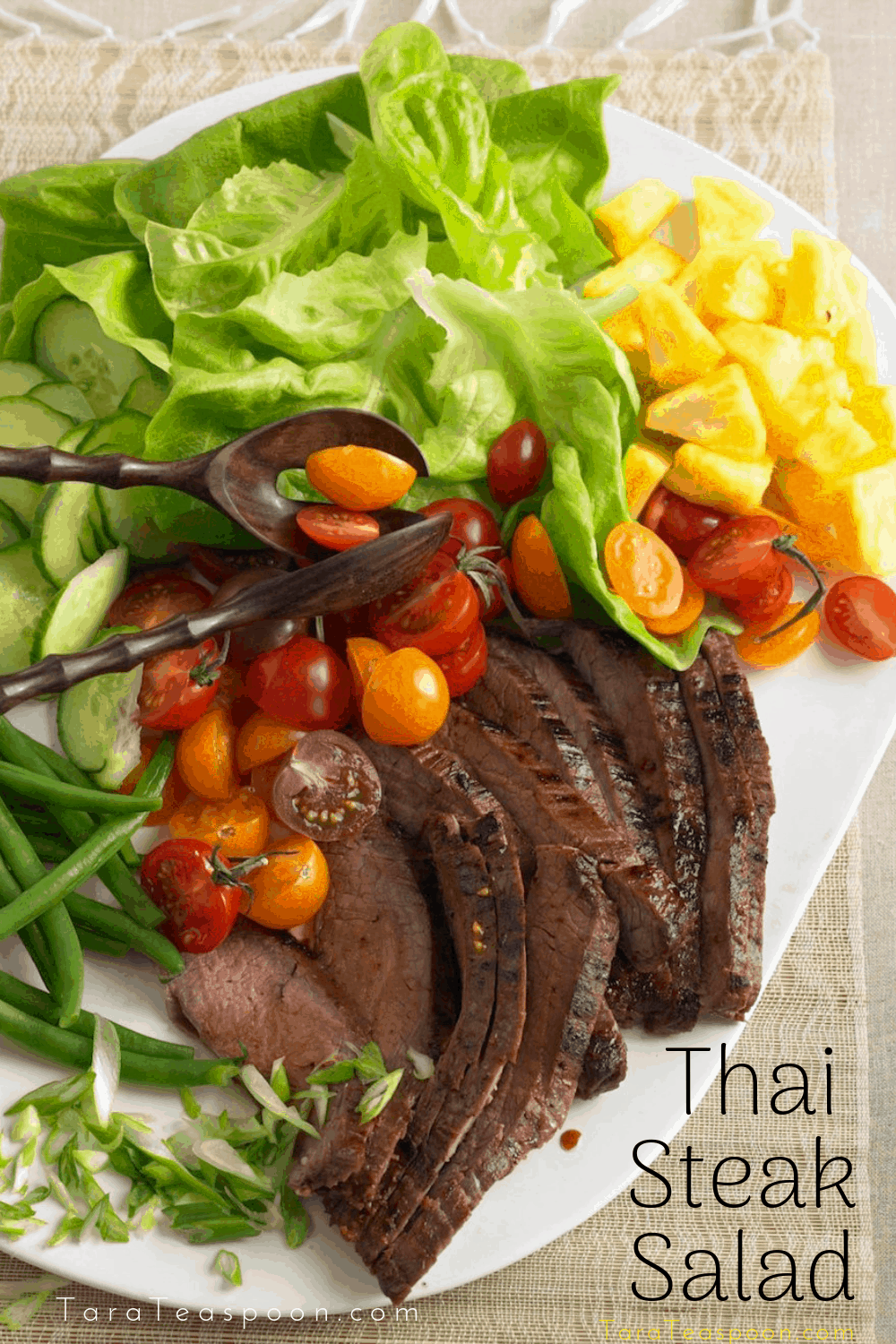 Healthy meals can be delicious and crowd-pleasing with these easy spring dinner recipes!
Chicken and Rice Lettuce Wraps
A tangy, crunchy rice and chicken salad eaten protein-style in a lettuce leaf. Your tastebuds and muscles will thank you. So will your husband, kids, friends, aunts, uncles, cousin Jimmy, your neighbor Gladys….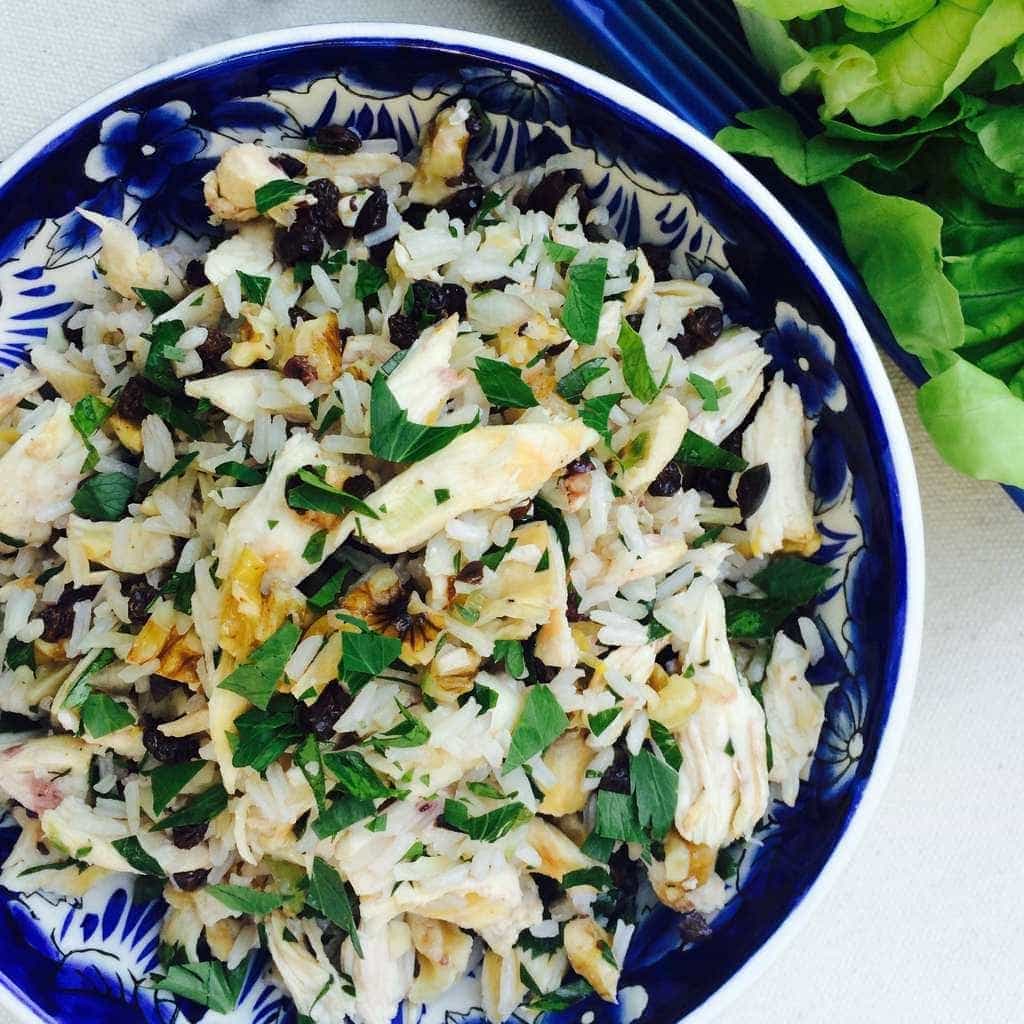 Warm Polenta Zucchini Salad
Warm polenta, zucchini & chicken salad gets drizzled with a tangy vinaigrette. You can't resist the tasty, crispy and soft croutons!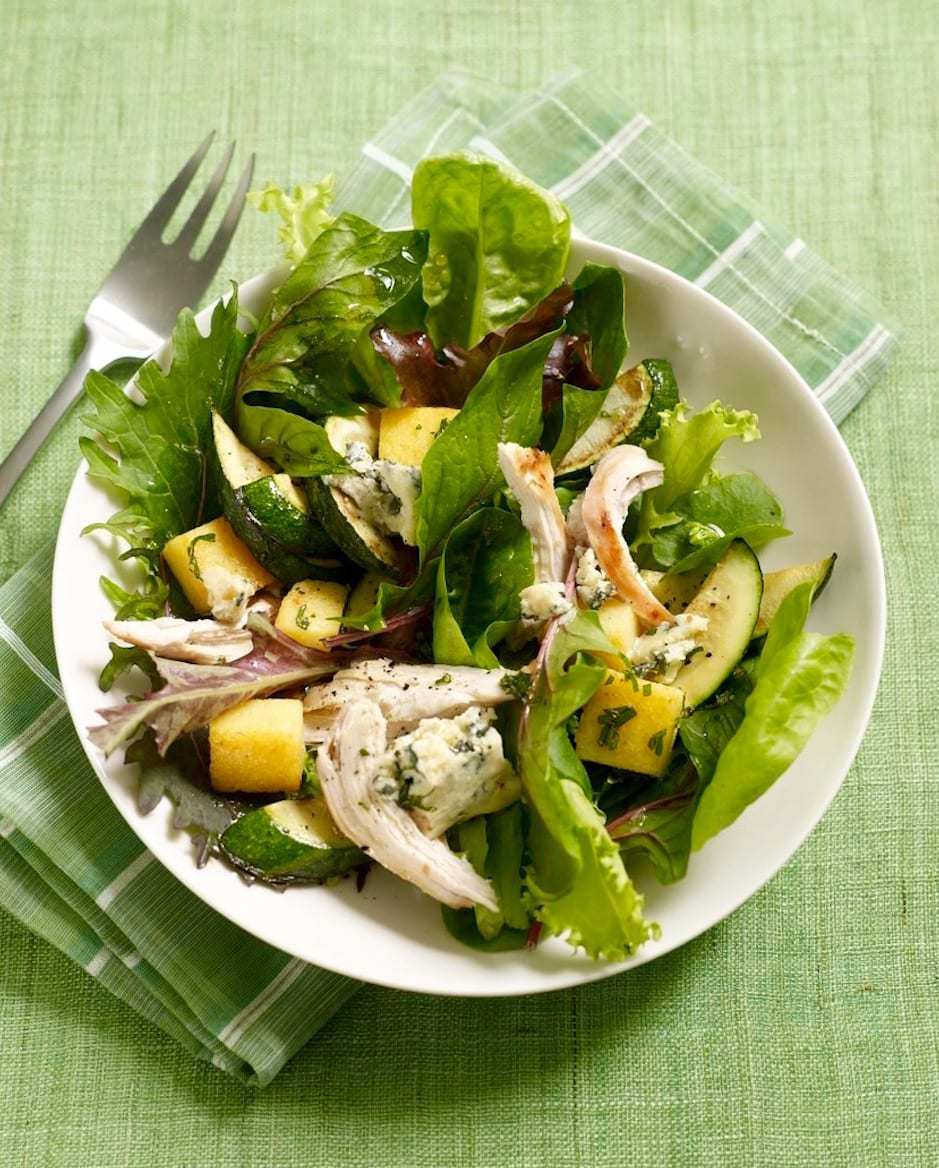 Crunchy Chicken Noodle Salad
Crunchy Chicken Noodle Salad with juicy oranges, radishes and snow peas makes eating salad your new favorite thing!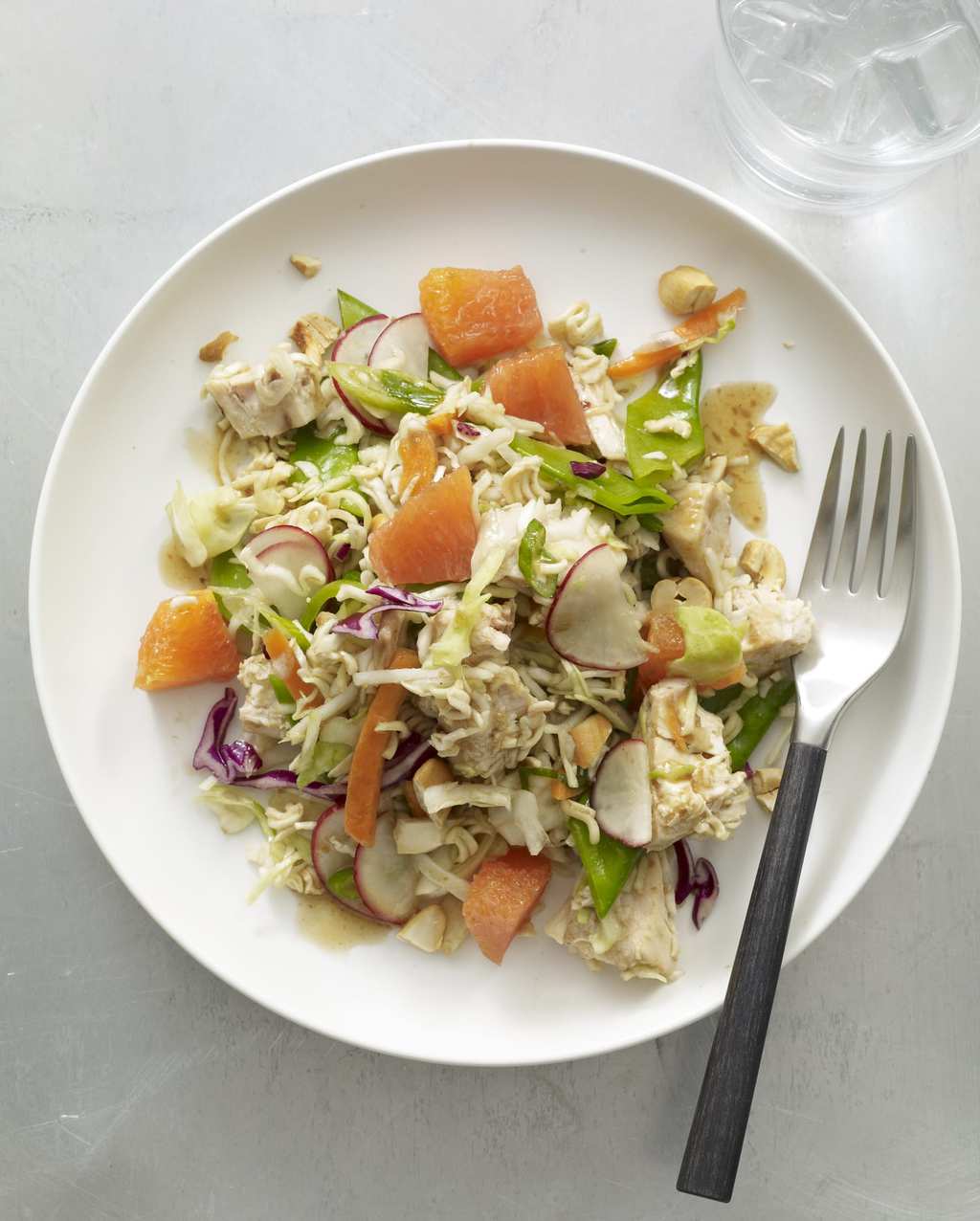 Asparagus With Lemon, Olives and Feta
Asparagus with lemon, olives and Feta can be served hot, cold or room temperature. Making it the most fuss-free side dish for a nice meal.
More spring dinner recipes and ideas from around the web below!
Green Goddess Smoothie
A Green Goddess Smoothie makes you feel like just that, a goddess! Packed with spinach and vitamin-rich fruit, it's a fresh way to start your day, finish a workout or pair with a lean meal.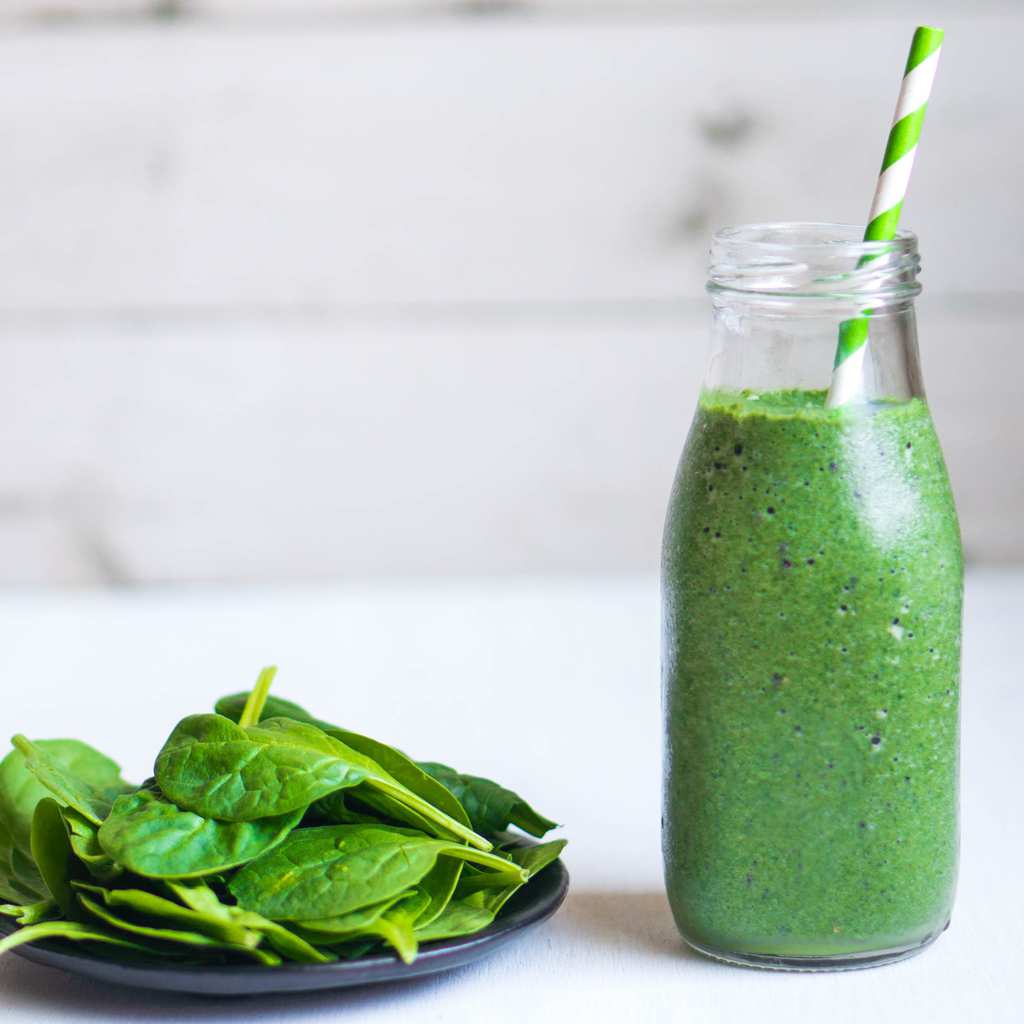 Using Herbs and Spices
A little sprinkle of flavor turns everyday food into something special. Here is a simple idea for using the seasonings in your cupboard to make everything taste amazing.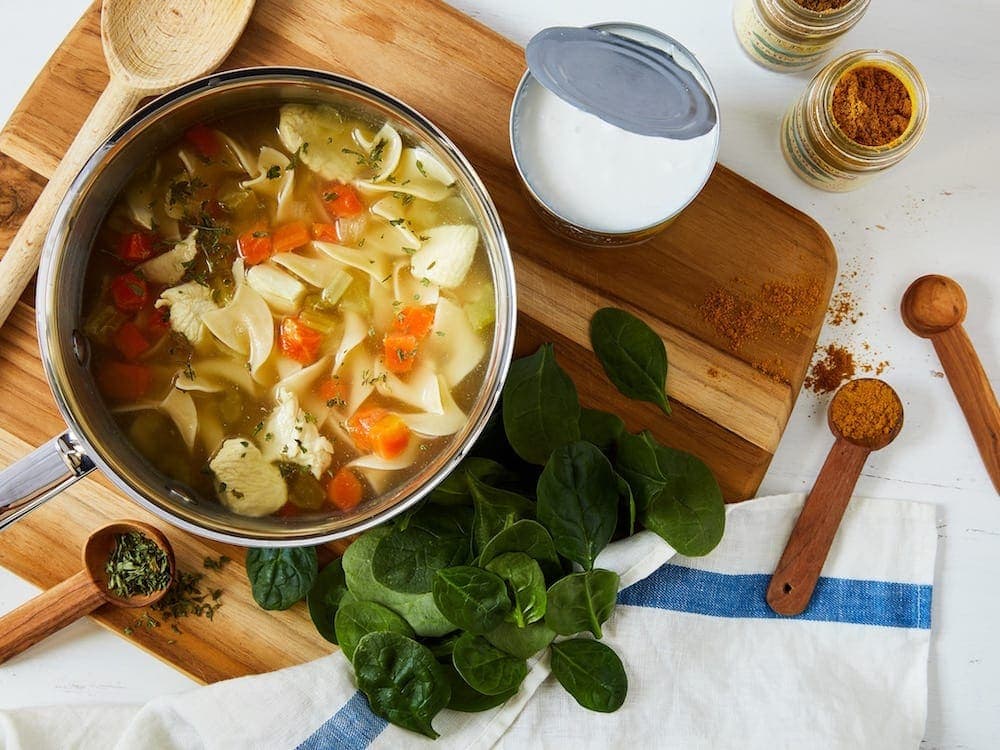 Spring Green Risotto
Spring has sprung! And this flavorful green risotto brings delicious ingredients from the garden to the table with less than 10 ingredients.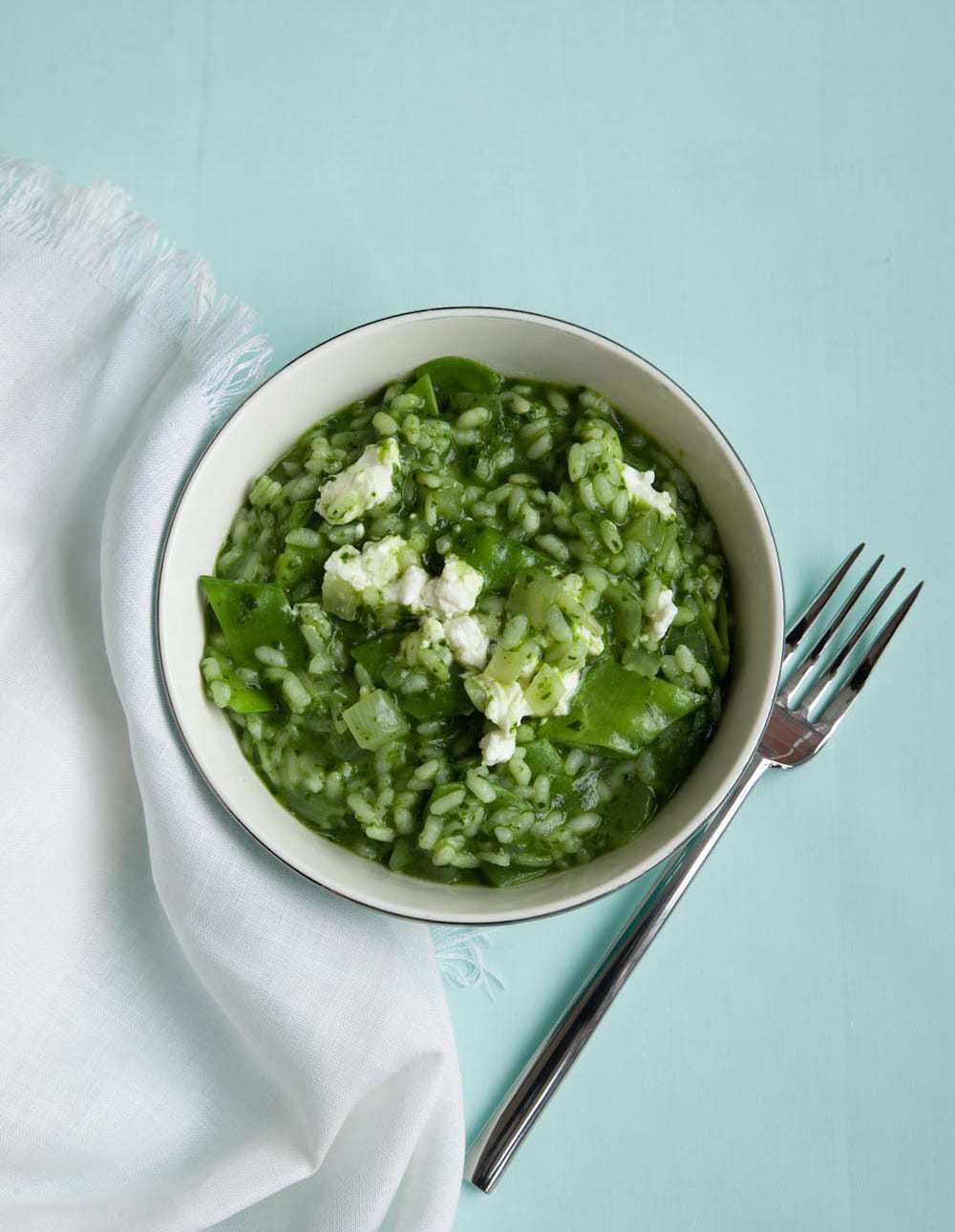 Spring Vegetable Ricotta Tarts
Spring Vegetable Tarts let you create any flavor combination you like. Perfect for an individual serving. Have a tart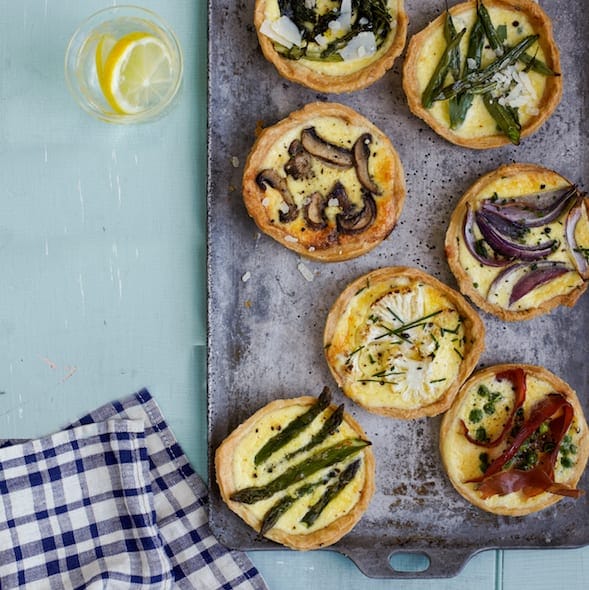 5-Ingredient Easy Pea Soup
A hint of lemon adds freshness to this easy, 5-ingredient pea soup. A summer dinner made in minutes, that the whole family loves, before racing off to the soccer game. You're not dreaming!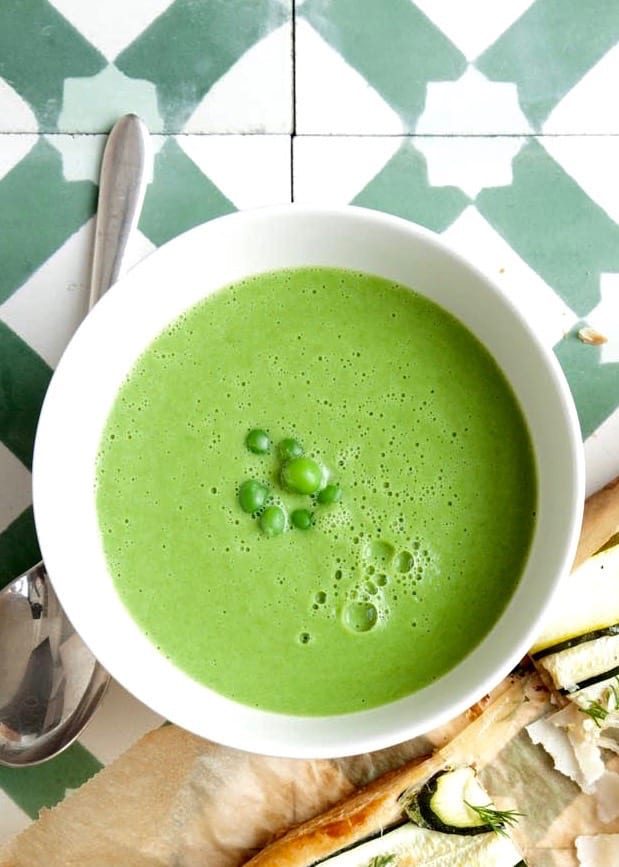 Fresh Green Pesto Pasta
Fresh Green Pesto Pasta With Lemon Ricotta Cream makes me swoon. It's is the perfect way to get a fresh taste of summer using winter ingredients during chilly months.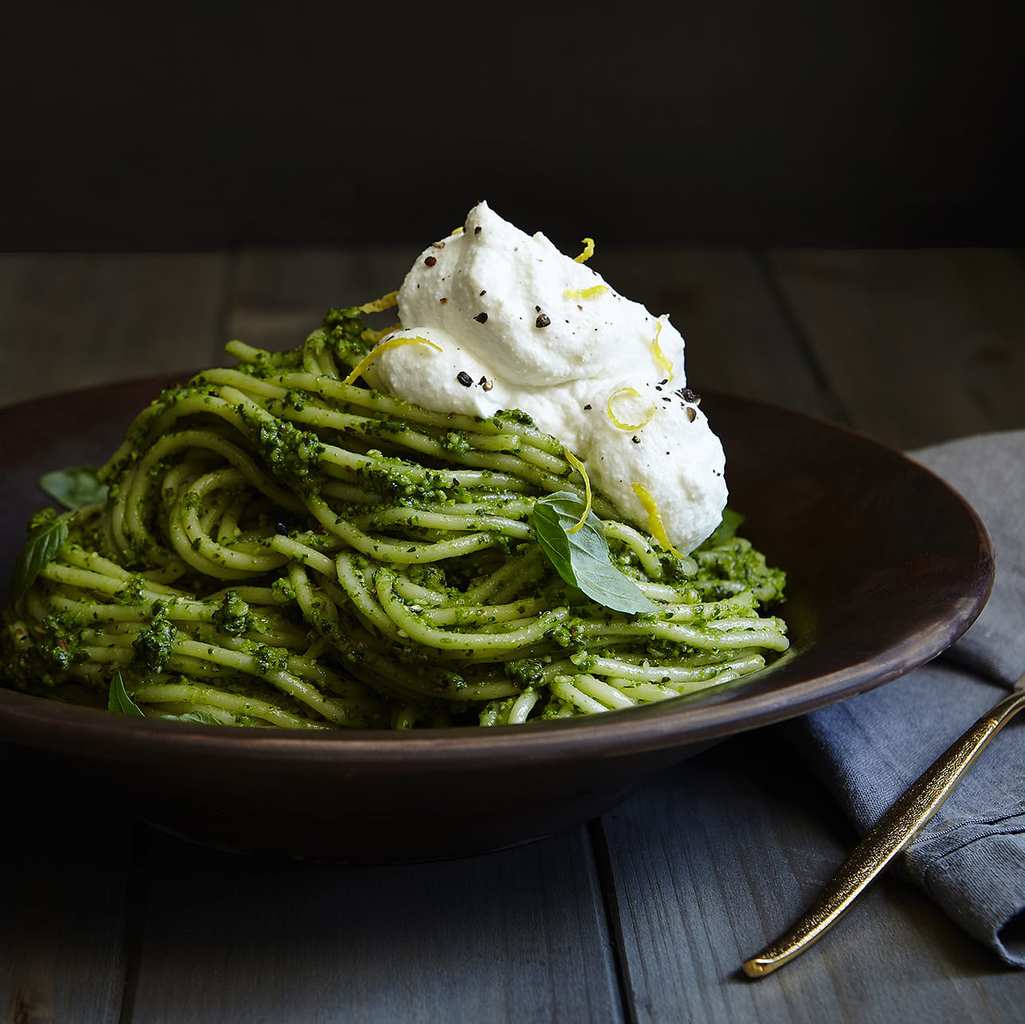 Herbed Vegetable Pasta With Artichokes
Herbed vegetable pasta with artichokes is bursting with fresh veggies and zesty herbs. It's a go-to dinner for Meatless Mondays, or What-To-Eat Wednesdays!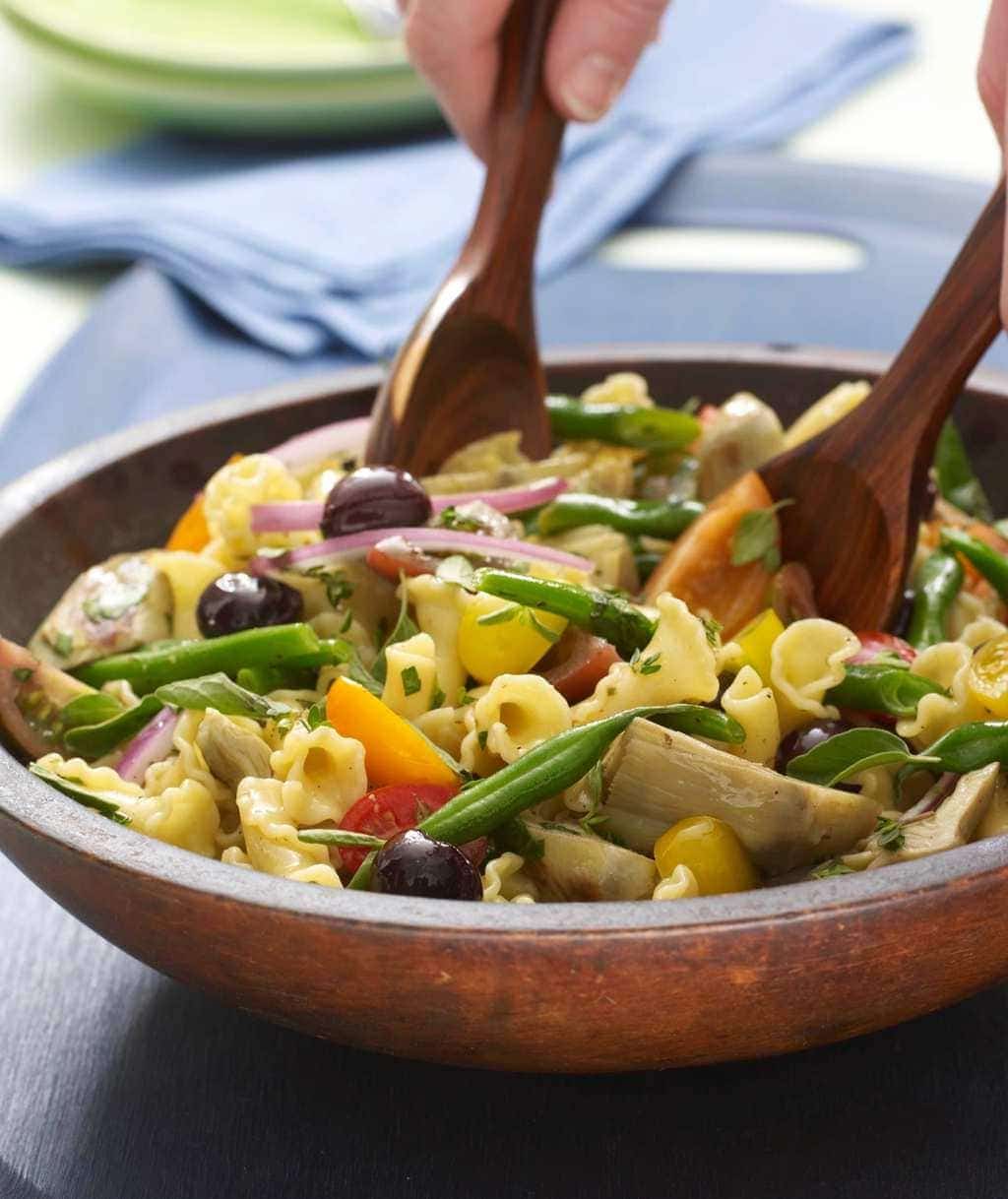 The New Wedge Salad
A take on the best classic with added roasted beets, diced pancetta, and hazelnuts. Keep the bleu cheese in delicious pieces and dress with a light lemon vinaigrette.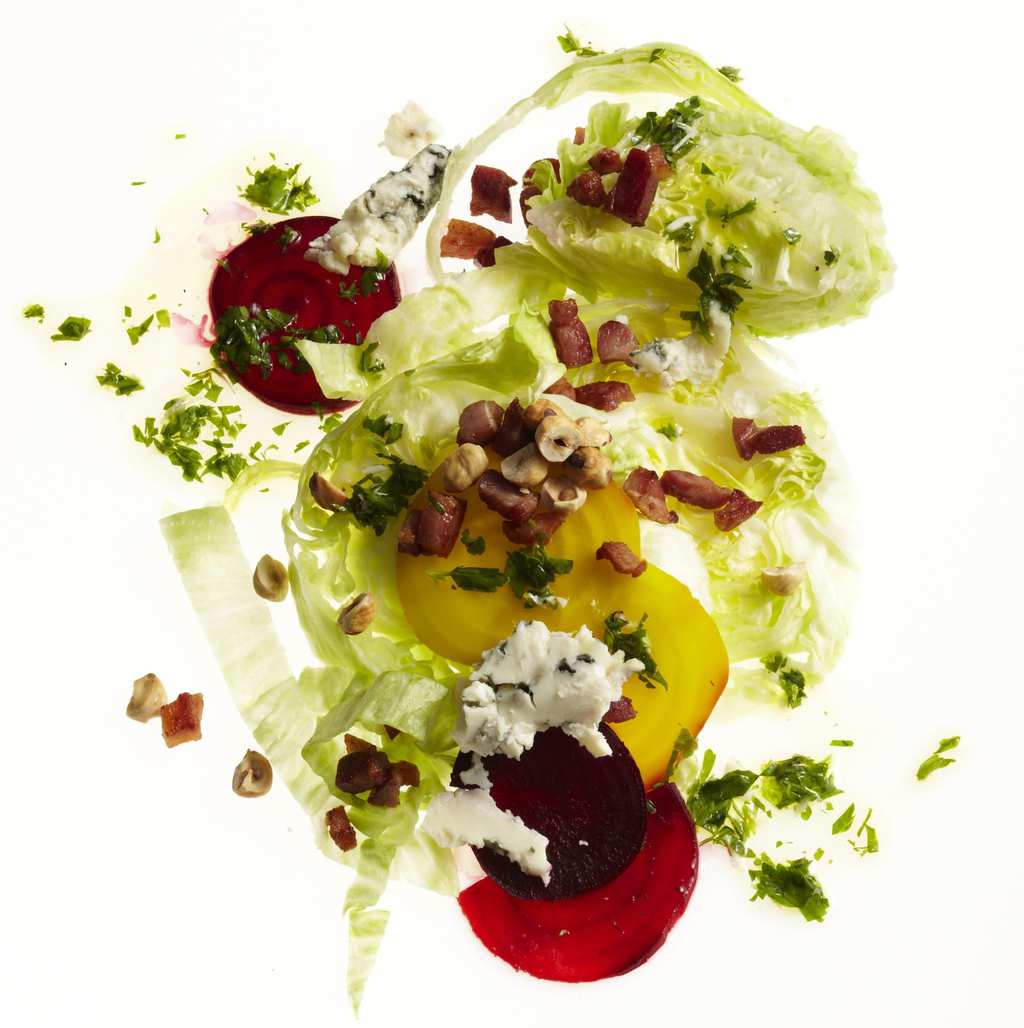 Check out more tasty dinner ideas using fresh spring ingredients from some of my favorite spots on the web:
Cilantro Lime Shrimp Salad with Strawberry Salsa
Grilled Cajun Chicken Salad with Creamy Cajun Dressing
Roasted Spring Vegetables
Grilled Veggie Vegan Buddha Bowl
Spring Arugula Salad
Spring Vegetable and Bacon Alfredo
Spinach Quinoa Salad
Tilapia Salad with Spinach and Creamy Avocado Dressing
Palak Tofu | Tofu Cooked in Spinach Curry
Sheet Pan Balsamic Chicken and Vegetables
Dump and Bake Spring Pasta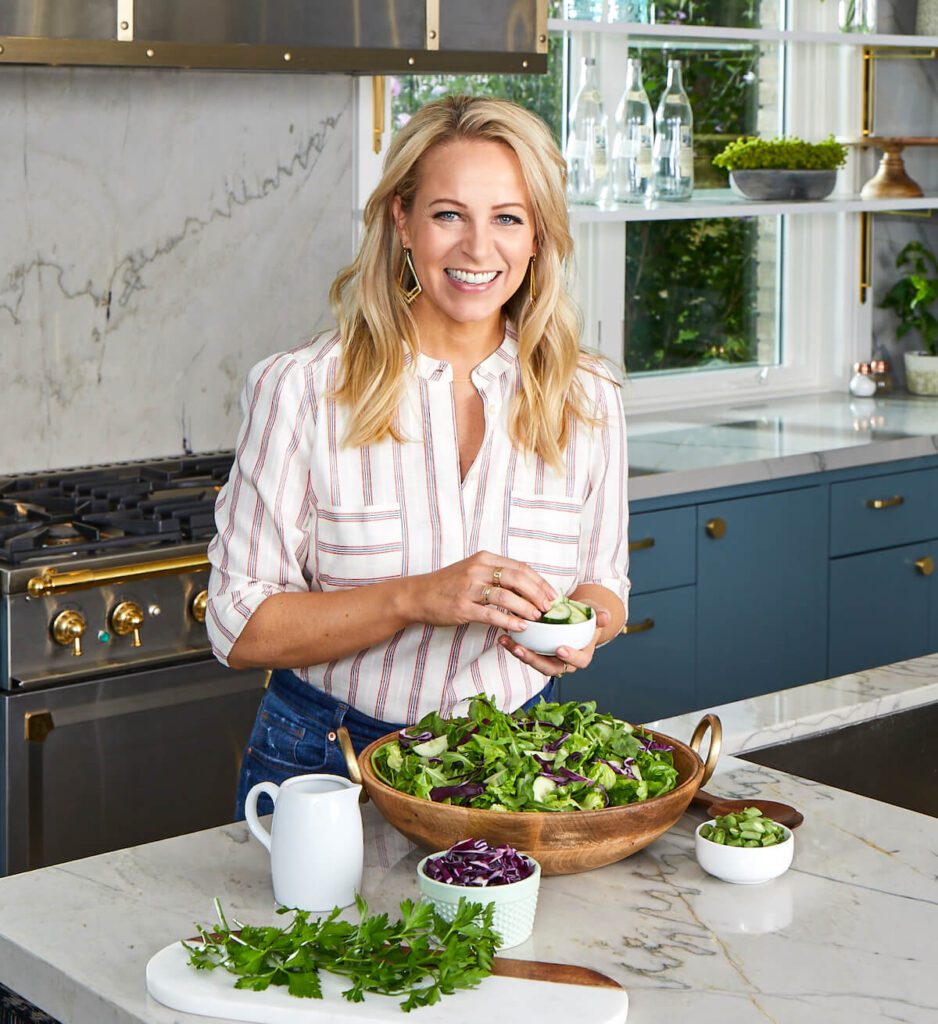 About Tara Teaspoon
I've been in the food publishing business for over 20 years, creating recipes & food-styling for magazines, books, television & advertising. Order my new cookbook & stick around for amazing things to eat.
Recipe images compiled from TaraTeaspoon.com archives.