15 Spooky Sweets your kids can make with you this Halloween
It's Halloween season! That means holiday season has officially begun. That means family, friends and lots of treats! I can't decide which of those I love most so I like to combine family time with treat making. To save you some time recipe hunting, I've pulled together 15 spooky sweets that are perfect for the whole family to create!
1. Lollipop Ghosts Grab some tissues, ribbon and a sharpie for the fastest, cutest party favors! I don't know any kids who wouldn't love drawing ghost faces and cutting ribbon.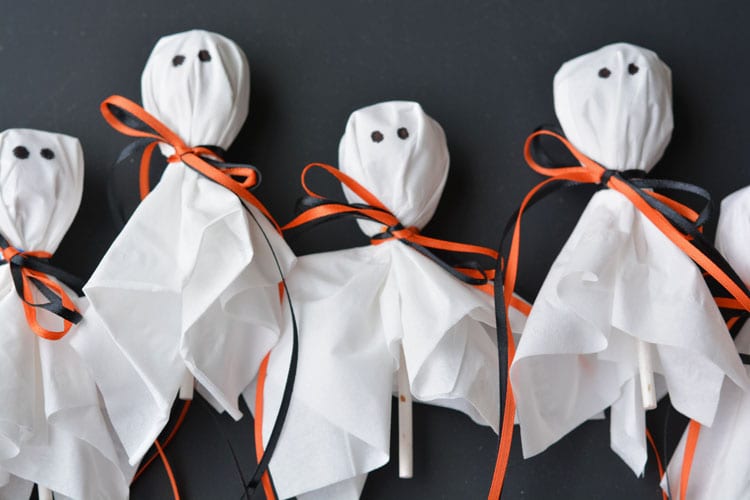 2. Spooky Cinnamon Sugar Bats This little treat is beyond easy! After a sugary coating and some time in the oven, these sweet bats will be flying straight into your kids' mouths.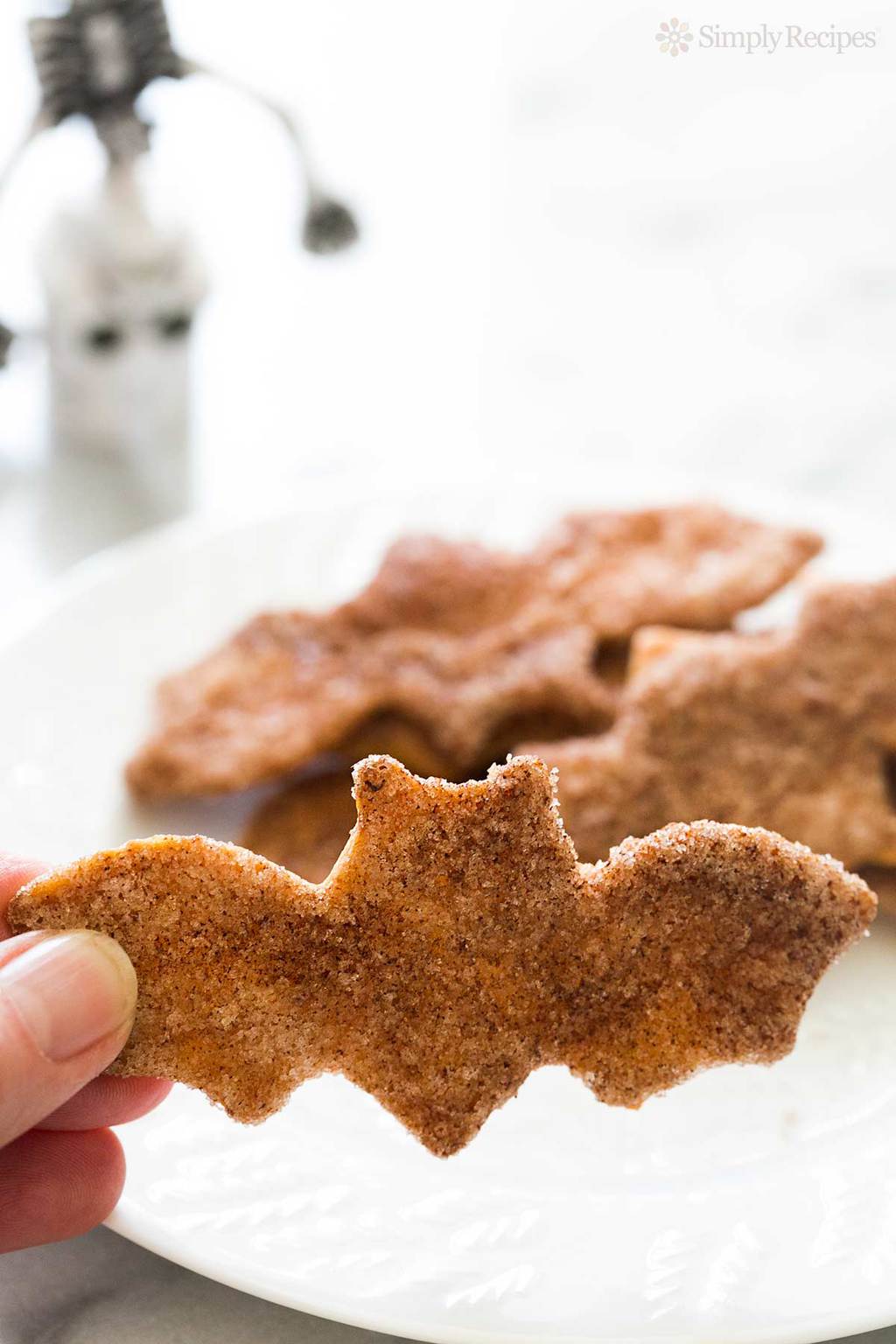 3. Witch's Brew Brownies Got leftover candy after all the Trick-or-Treating is done? Homemade Interest has a yummy solution - dump it all in brownies!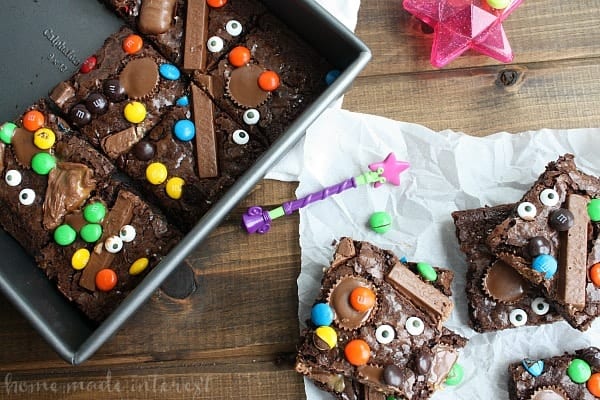 4. Halloween Whoopie Pies Kids will have so much fun rolling these tasty sandwiches in sprinkles and snitching frosting out of the bowl.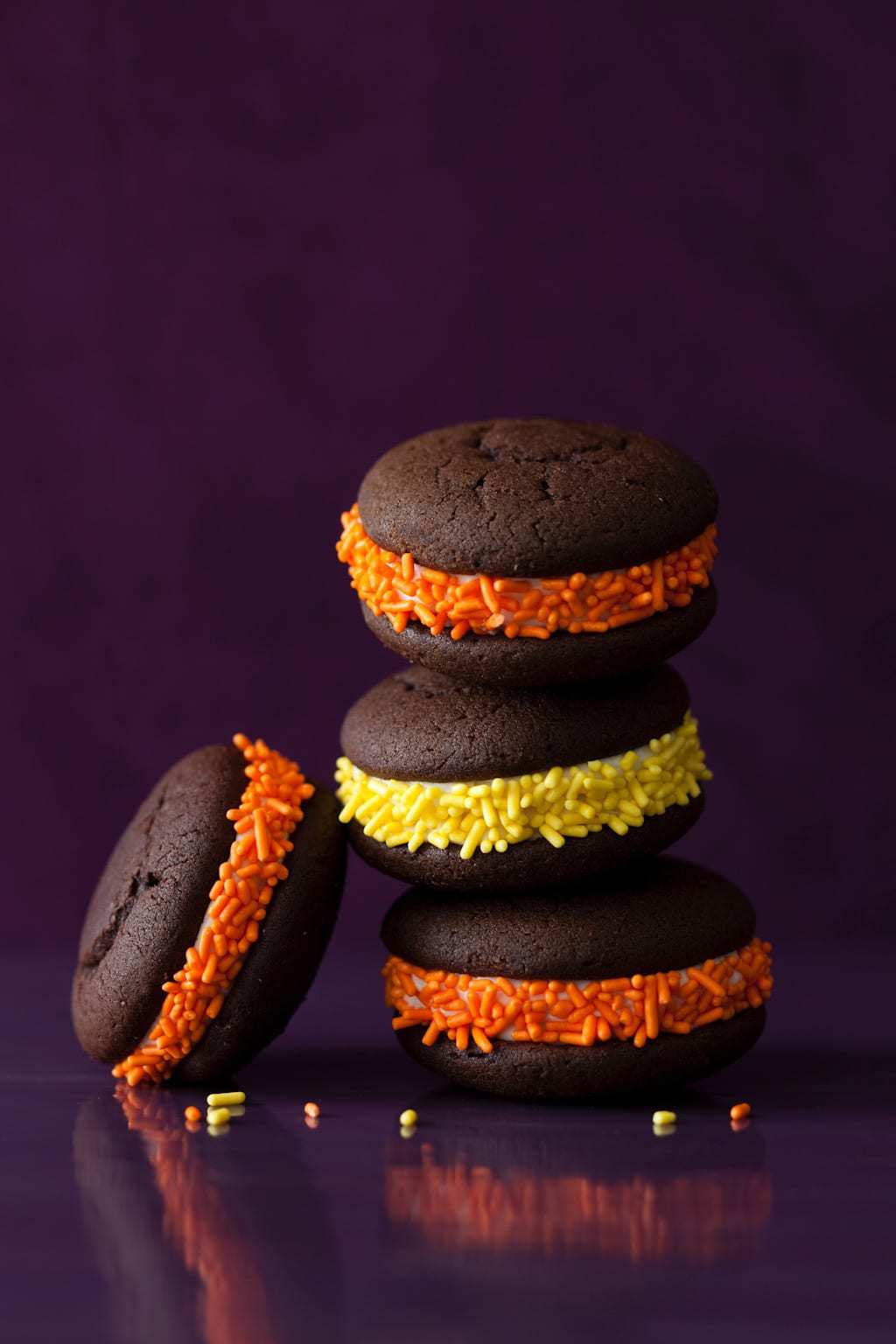 5. Chocolate Covered Strawberry Ghosts Here's a little treat that's perfect for Halloween but won't send your kids to the dentist!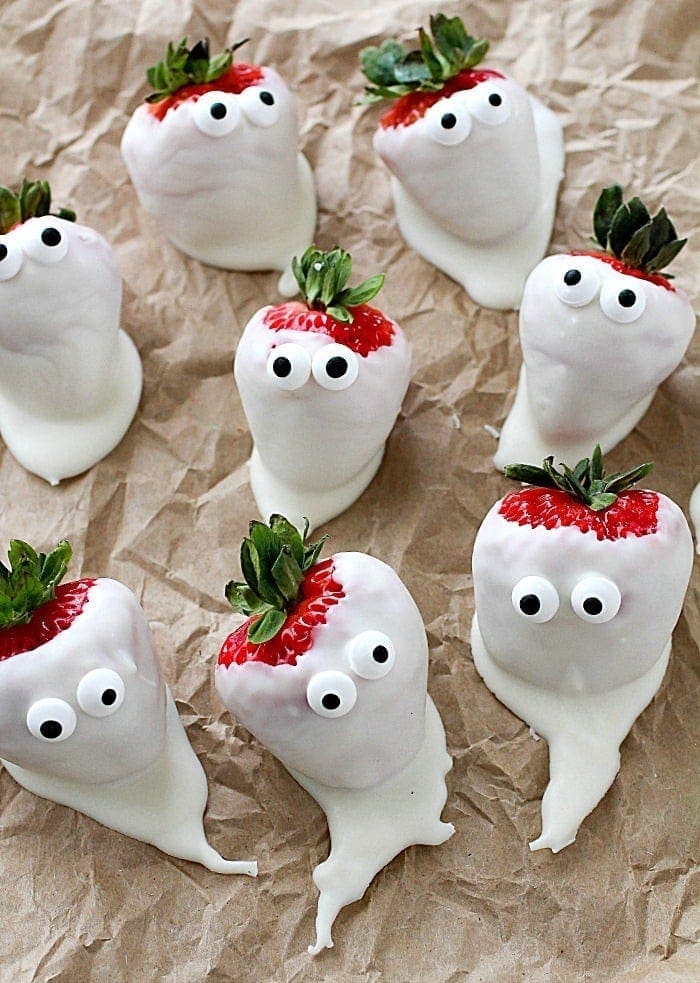 Keep scrolling for more spooky sweets your kids, and guests can get into!
6. Rice Krispie Treat Monsters These are the cutest! The kids will love dunking these in fun colors and arranging candy eyes in all sorts of crazy patterns.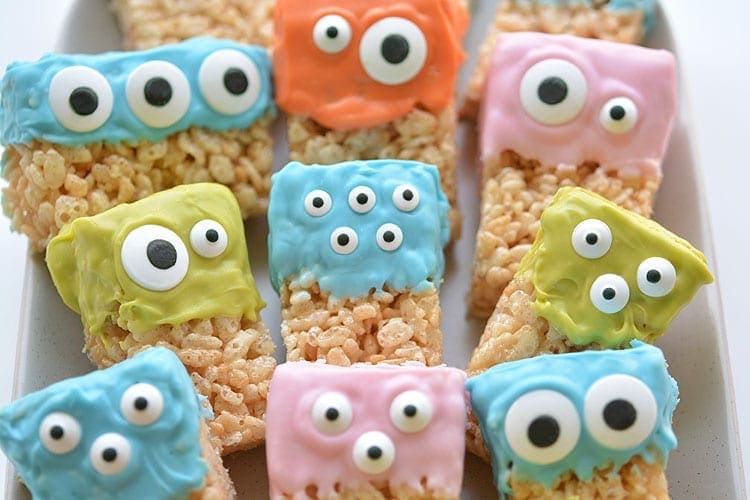 7. Witch's Hats You've probably seen recipes like this all over, but don't disregard it. Chelsea's Messy Apron has a few tricks up her sleeve for making these hats extra convincing! And if you little helpers need something to do, unwrapping Kisses is the perfect job!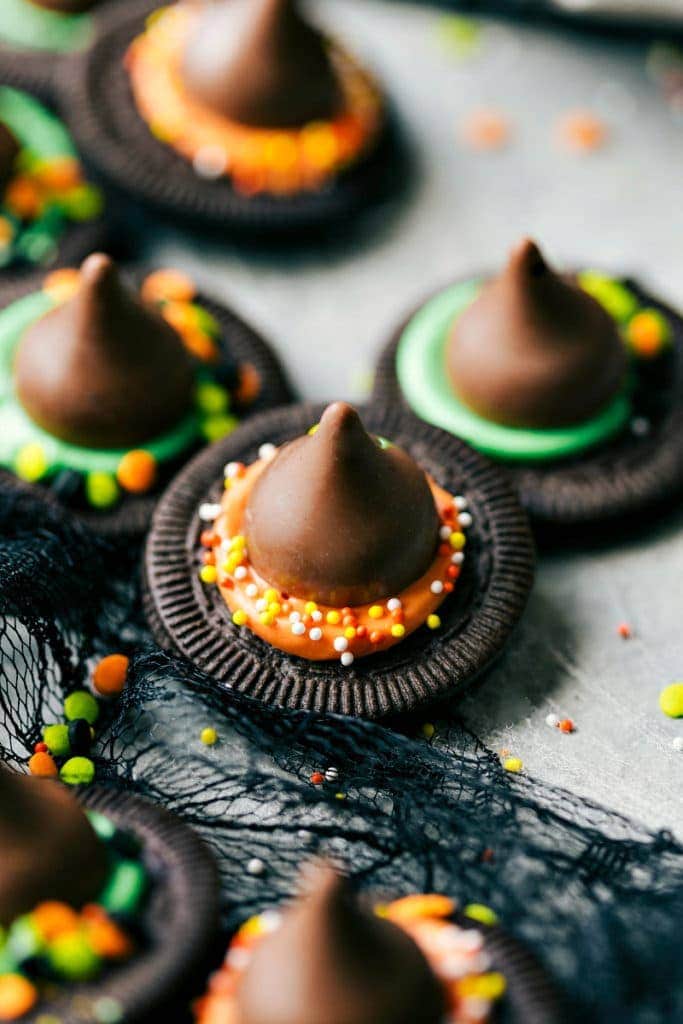 8. Eerie Eyeball Cupcakes I always have a tray or two of these spooky sweets at my Halloween parties! Some frosting and a handful of candy will have these creepy eyes staring back at you in no time.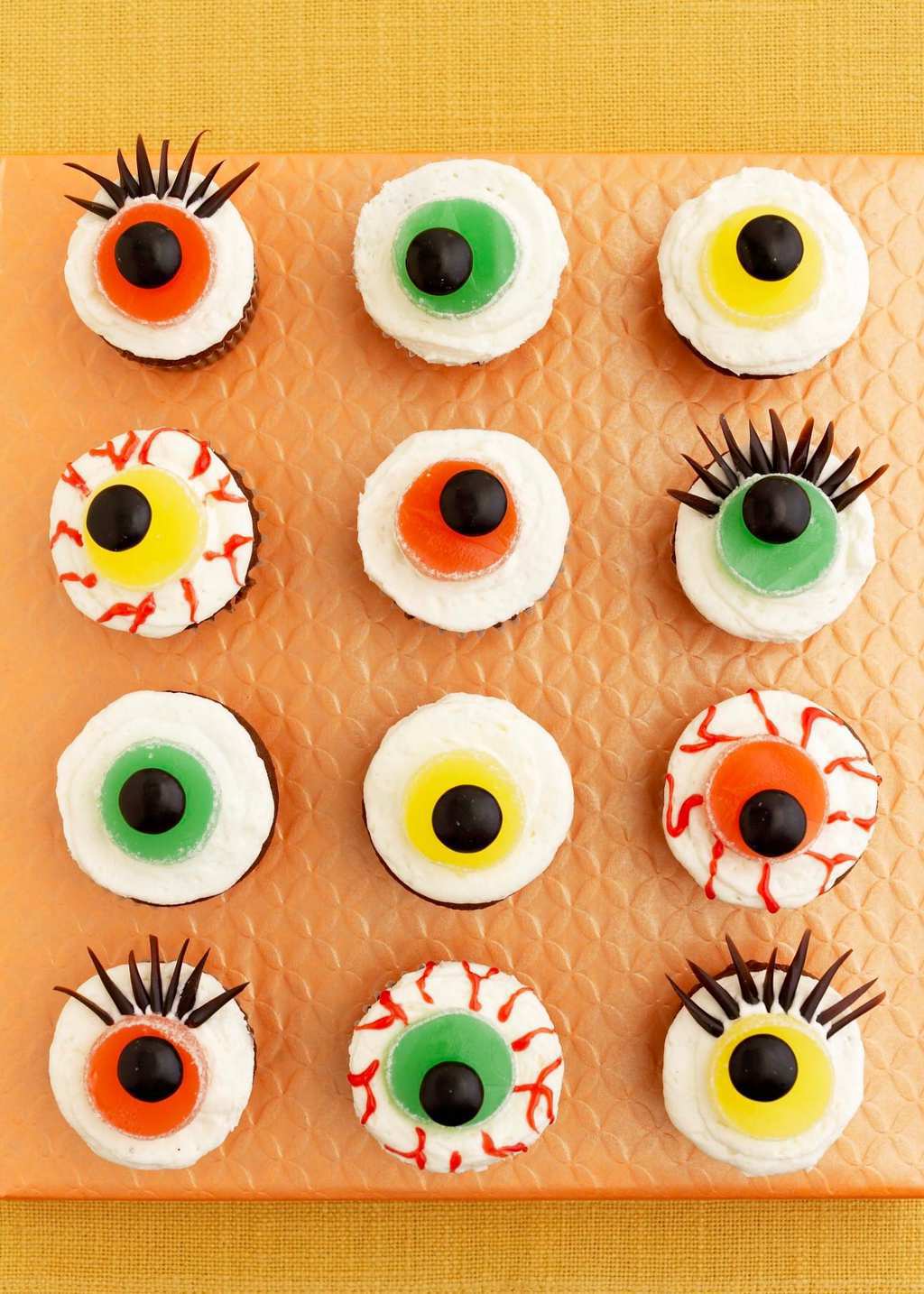 9. Spider Cookies These little gems come together in a snap! Just decorate any kind of cookie with some chocolate and a peanut butter cup.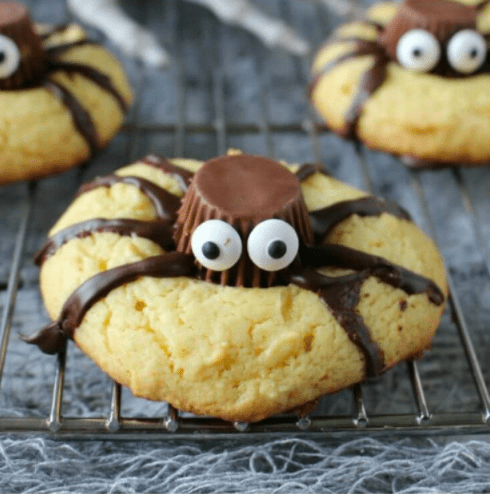 10. Witch Finger Pretzel Rods Talk about spooky! These edible witch fingers are super convincing! If they're not too creepy for your kids, have them help dip and assemble.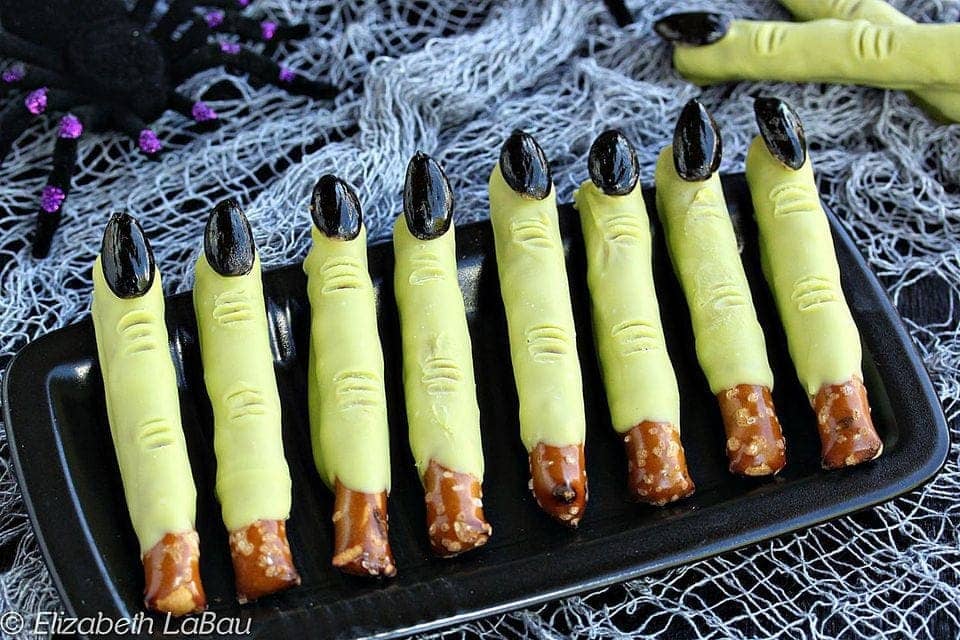 11. Screaming Pretzels I cannot get enough of these. They're so cute! Melt some chocolate and grab some candy eyes; these screaming faces are too adorable and easy to serve at your next Halloween get together.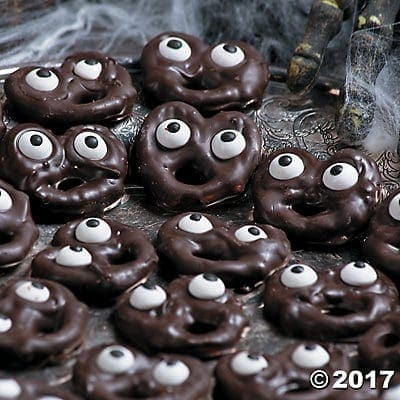 12. Floating Ghost Cupcakes These spooky sweets will definitely stand out from the crowd! They look fantastic with so little effort you don't have to worry about getting the little minions involved.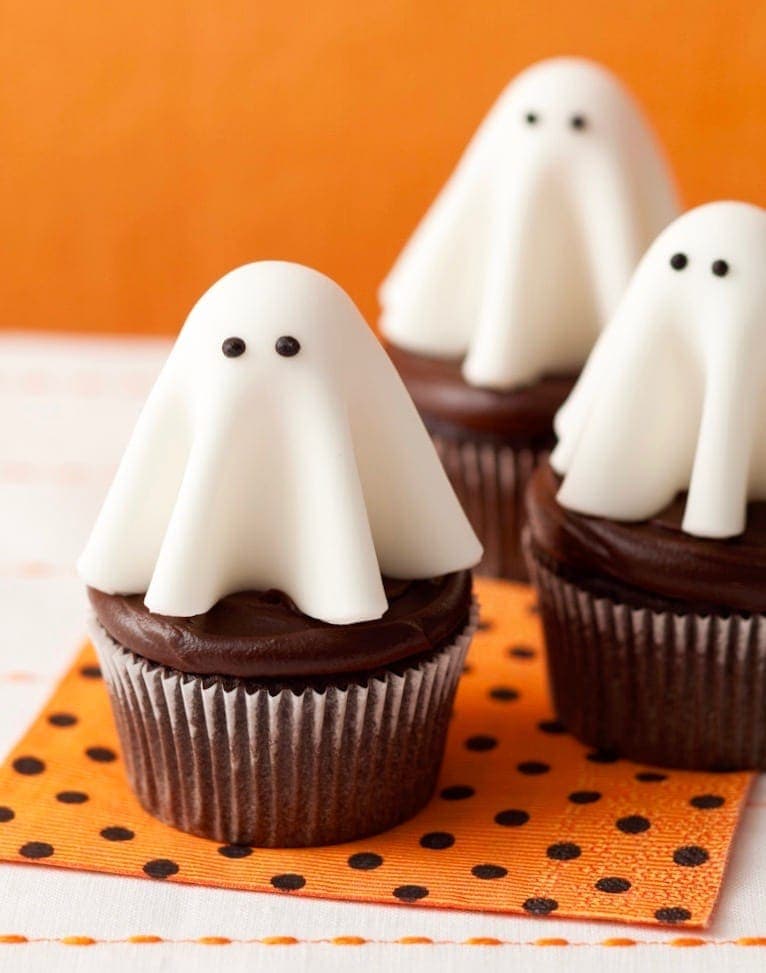 13. Gummy Worm Ice Cubes What's spookier than finding a worm in your punch? Dye your water any creepy color you like and have the munchkins help arrange the worms! Then freeze and toss them in your punch bowl to give your guests a little surprise.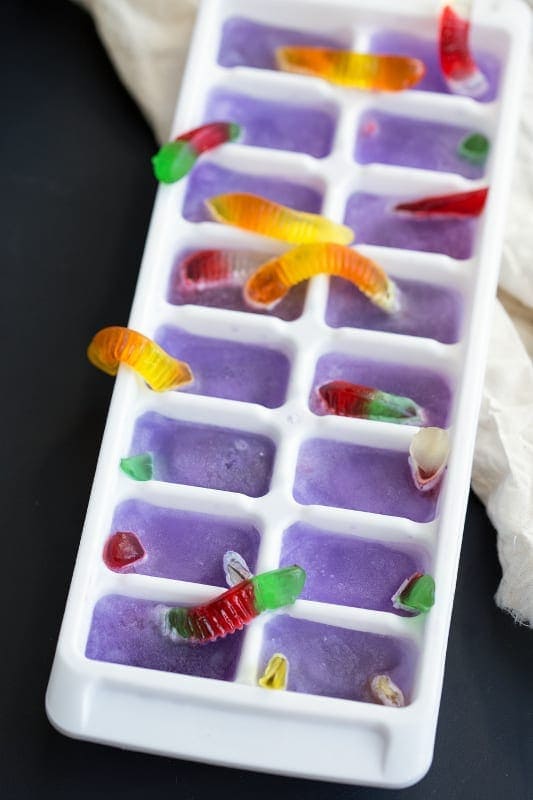 14. Witch's Brooms will fly right off your table! Just spear a peanut butter cup with a stick pretzel and garnish with a piece of Twizzler.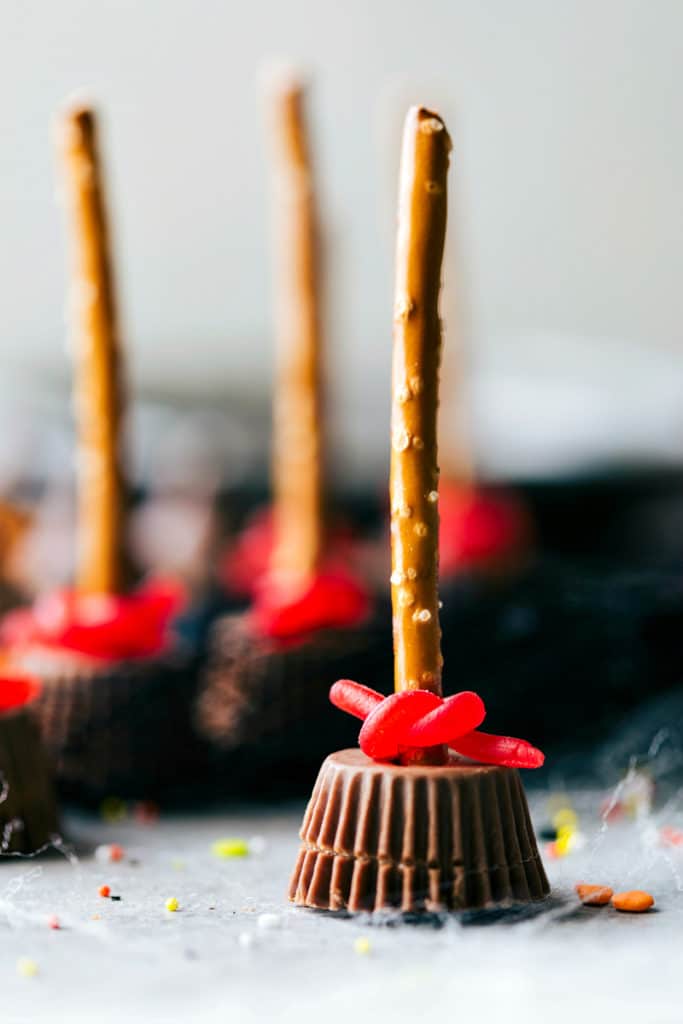 15. Halloween Lollipops Here's your kids' chance to really get creative this Halloween! After spooning out your lollipops, let them go crazy with the decorations.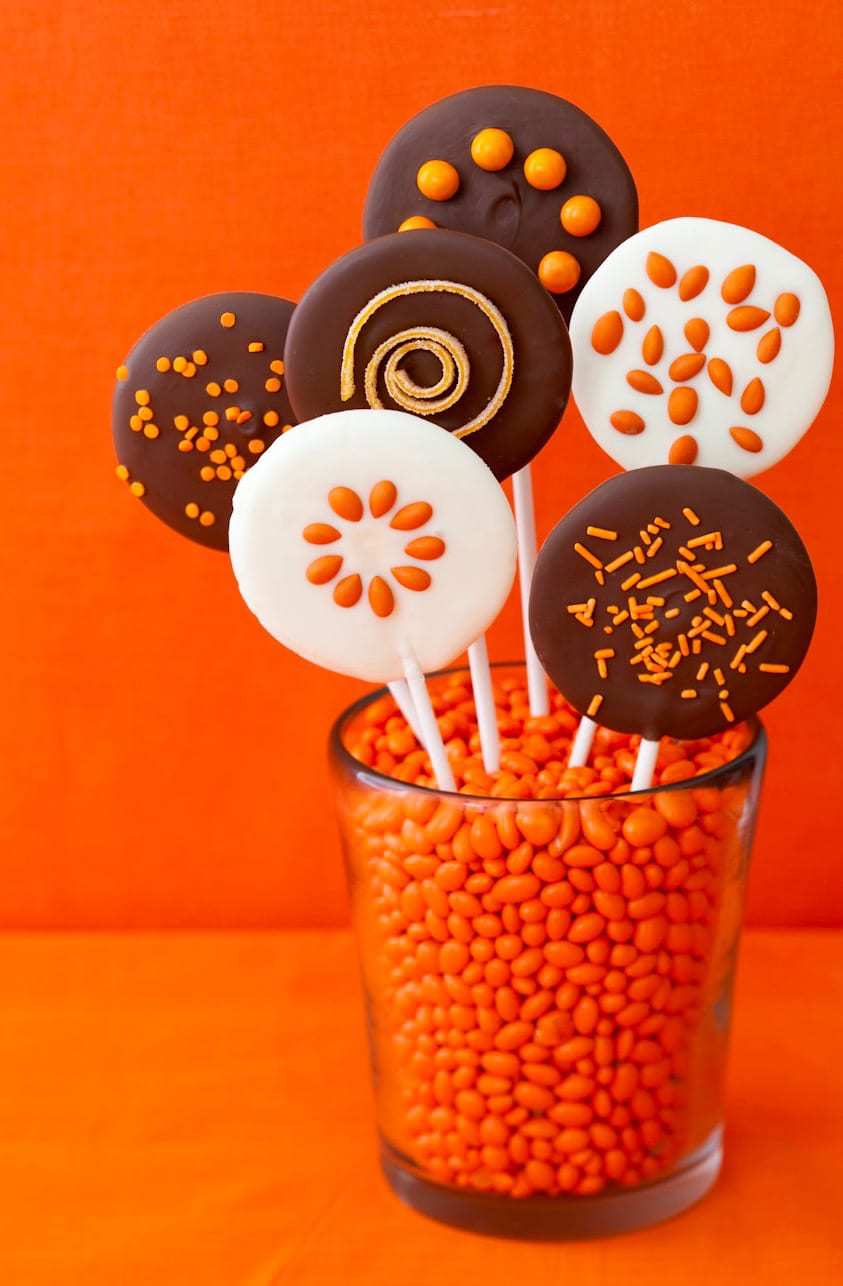 PIN THIS COLLECTION!!

And if you need some additional decor this Halloween check out these fun crafts!
Mozzarella Stick Mummy Bowls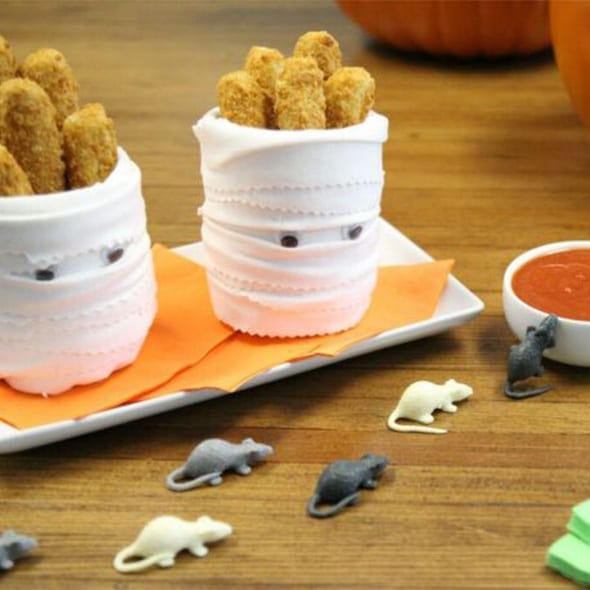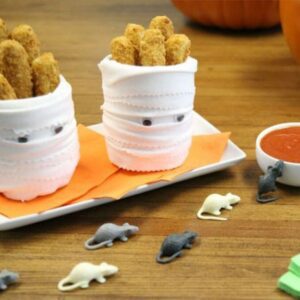 No-Carve Fall Pumpkins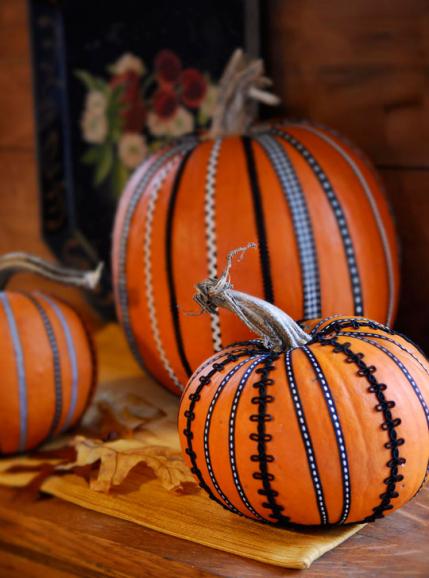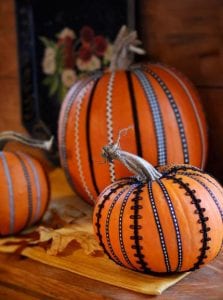 Produced for Tara Teaspoon by Megan Wald