---
Christmas dinner party ideas for hosting a crowd this holiday. Plus simple table decorations and ways to use leftovers for an easy breakfast!
---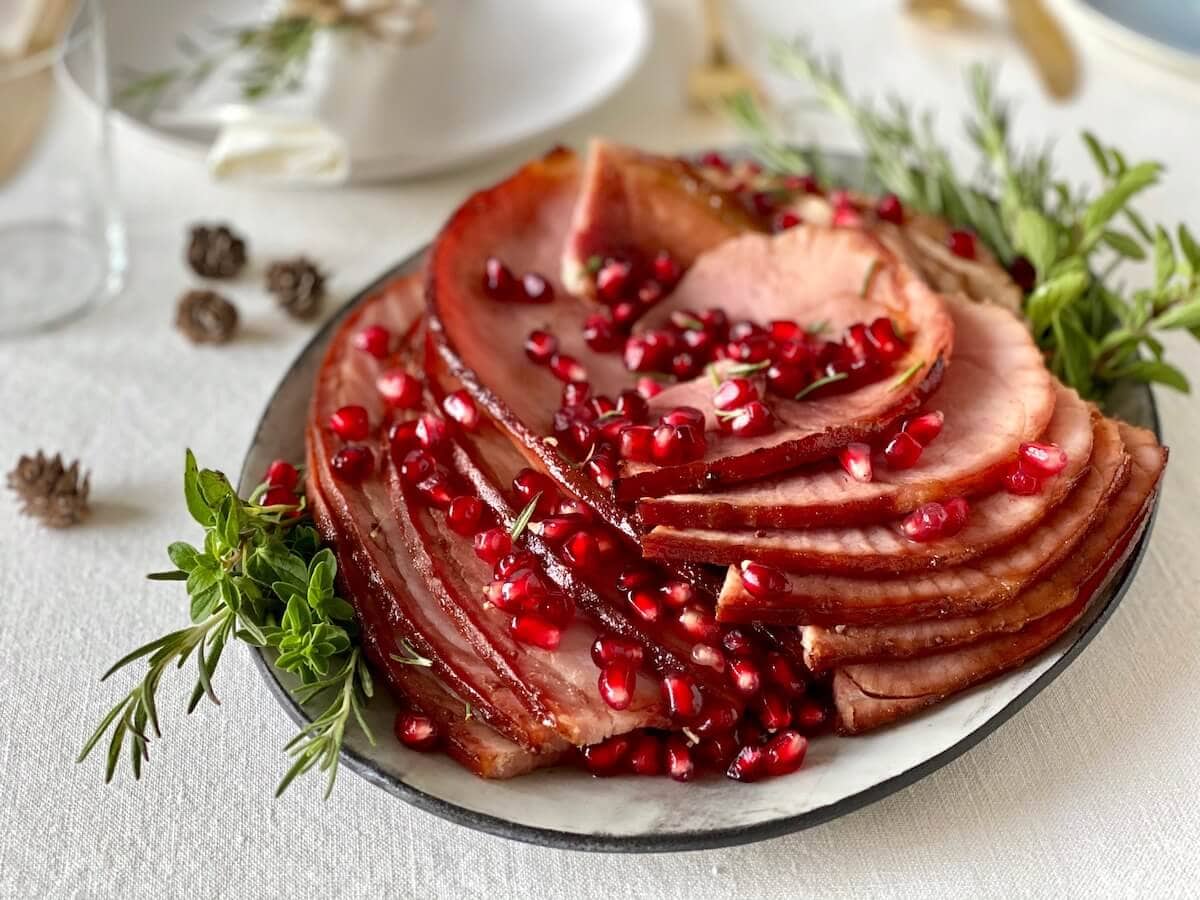 Jump to:
With all the running around during the holiday season, I'm a huge fan of cutting down on the shopping and errands. If you feel the same way, we are kindred Christmas spirits!
Here are some great ideas for how to shop once and entertain multiple times without the stress. I've got you covered with entertaining tips to keep the party going and the stress level low.

Christmas dinner party ideas
Whether you are hosting Christmas dinner, or waking up a houseful of sleeping guests to a great breakfast, I'll tell you how to get all your ingredients and decorating supplies in one trip at your Stop & Shop store.
It just takes a little planning, some great short cuts and a shopping list!
Easy Christmas entertaining
Chances are you have family or friends coming to stay for the holidays. That, or you are going to stay somewhere yourself!
Either way, you'll want to get in on some of these ideas, all of which can happen after one trip to the store.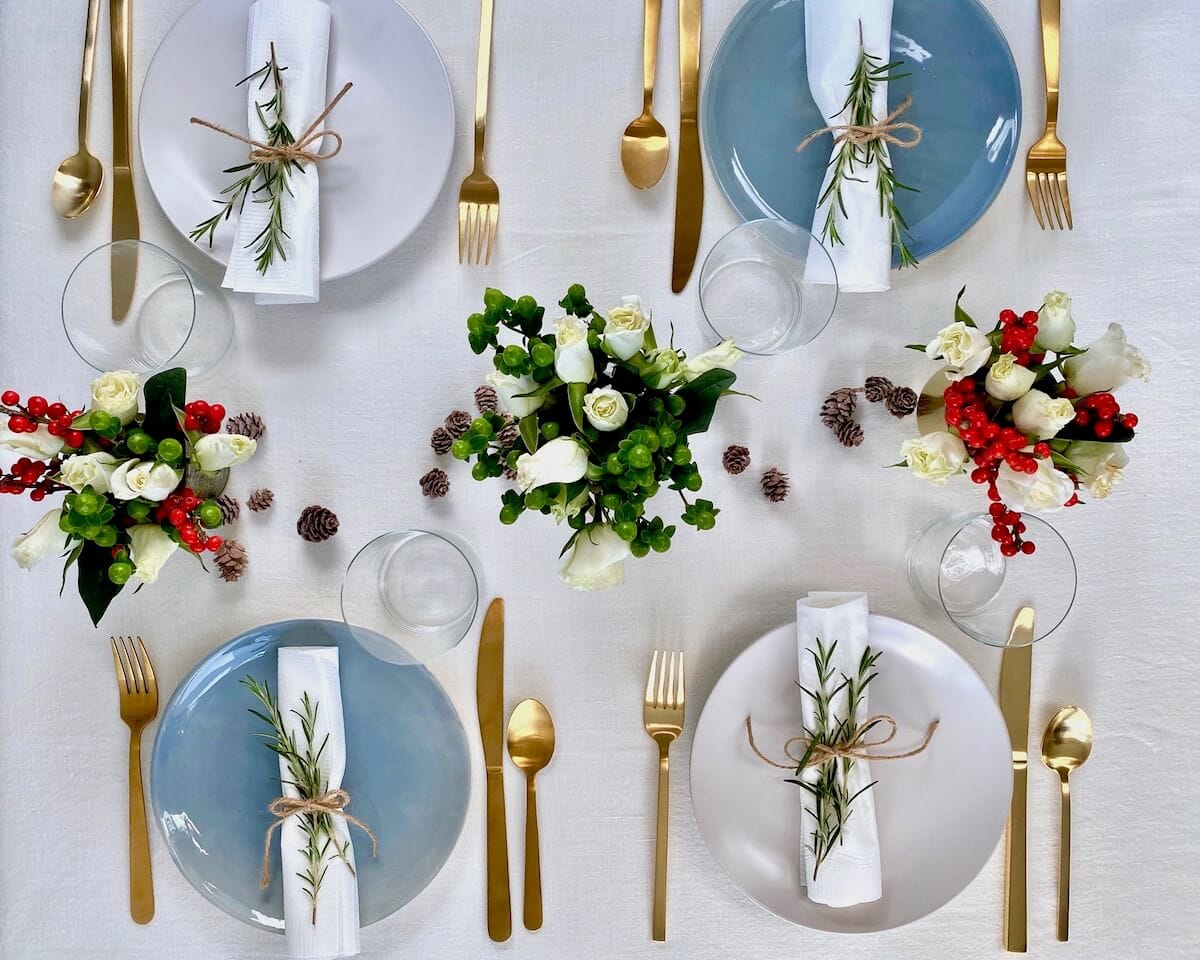 Here on the east coast Stop & Shop stores are the place to go for great food, as well as everything else for gathering party crowds. With some simple menu plans, leftovers ideas, chic table decor, I have everything covered.
Make a Holiday Grocery List and Menu Plan:
I know how to plan a holiday party menu! I always start with the food. Wait! That's not totally true!
I actually clean the house first and make sure everything is shoved into closets! Then I think about the menu. Start with the main dish and sides.
This year I'm getting a Nature's Promise Spiral Cut Ham from Stop & Shop. I can heat-and-serve the ham on Christmas Day and serve it with all my favorite holiday side dishes.
Grab some rolls from the bakery department and save yourself a step!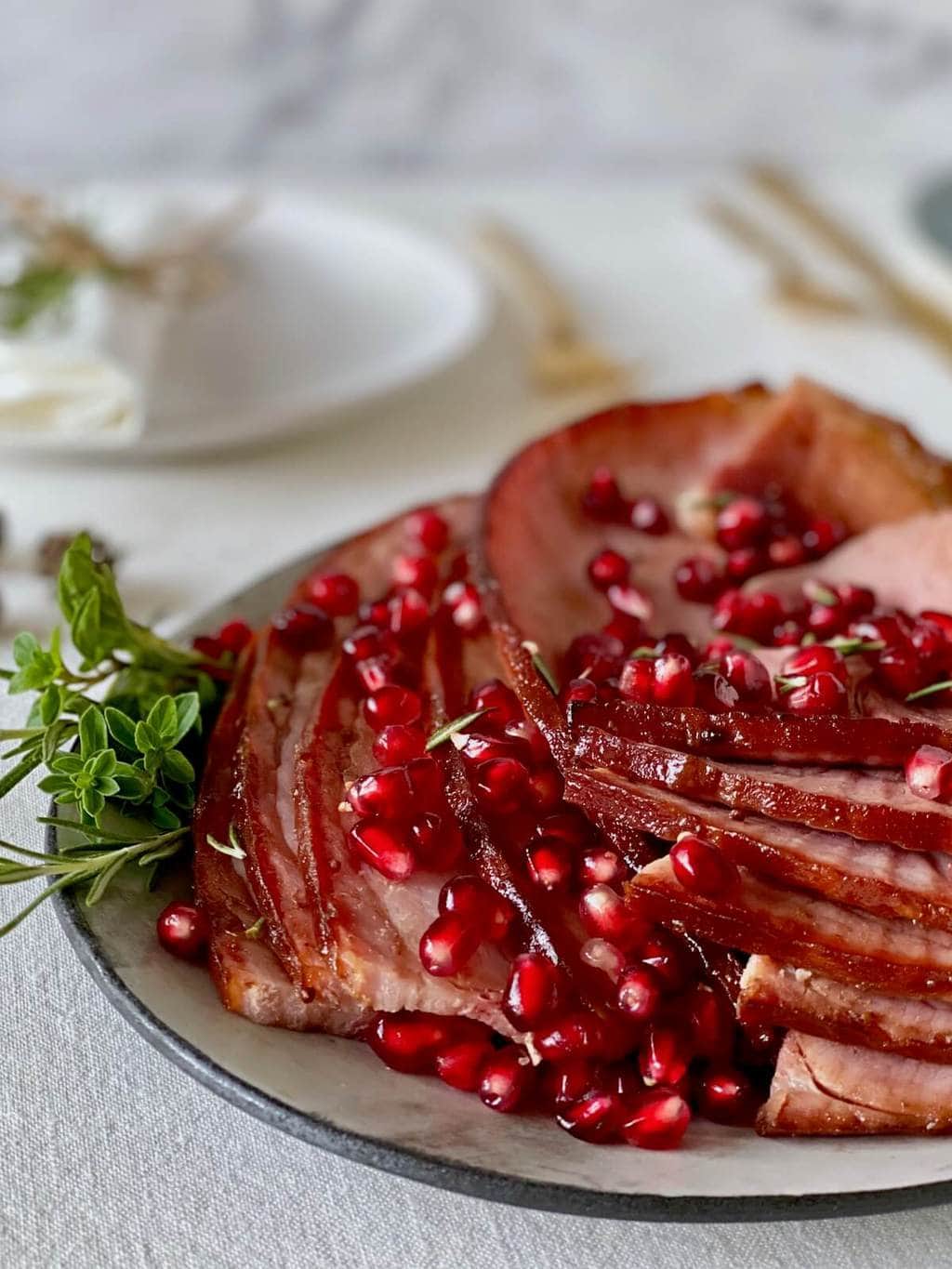 Sides to serve with spiral cut ham
For me, dessert is always best with a mix of homemade Christmas sweets and treats from the bakery department. I love making a few special recipes along with store-bought pies, cookies and donuts. Little treats from the bakery even make great to-go gifts for guests.
A Christmas Party Menu That Goes From Dinner To Breakfast:
The next morning I make my Dill Ricotta Biscuits and make breakfast sandwiches, filling them with slices of leftover ham, mango chutney and mascarpone.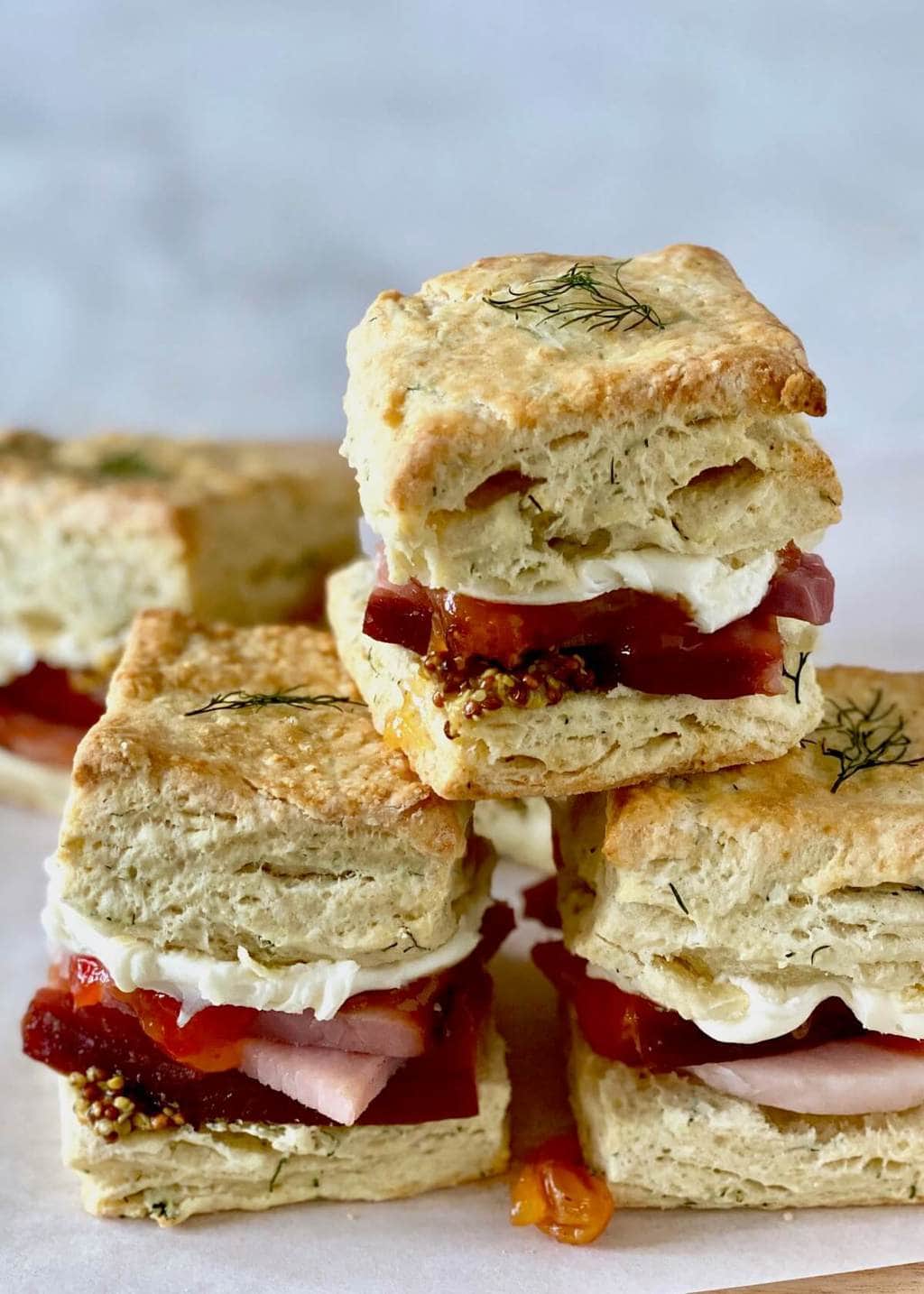 Or make my easy Pancakes from the Pantry since you just stocked up on your pantry staples at the store.
Along with eggs and some clementines from the produce section, these biscuit breakfast sandwiches or pancakes make an easy breakfast spread.
Easy Breakfast Ideas for a Crowd:
Serving breakfast on paper plates with disposable cups makes for easy cleanup and gets everyone out of the house to play with those new toys!
Simple Christmas table decorations
Once I have my menu planned for a great dinner, treats, even breakfast the next day, I think about how I can make my holiday table special.
With just a few little touches, I can keep it simple but make it feel spectacular.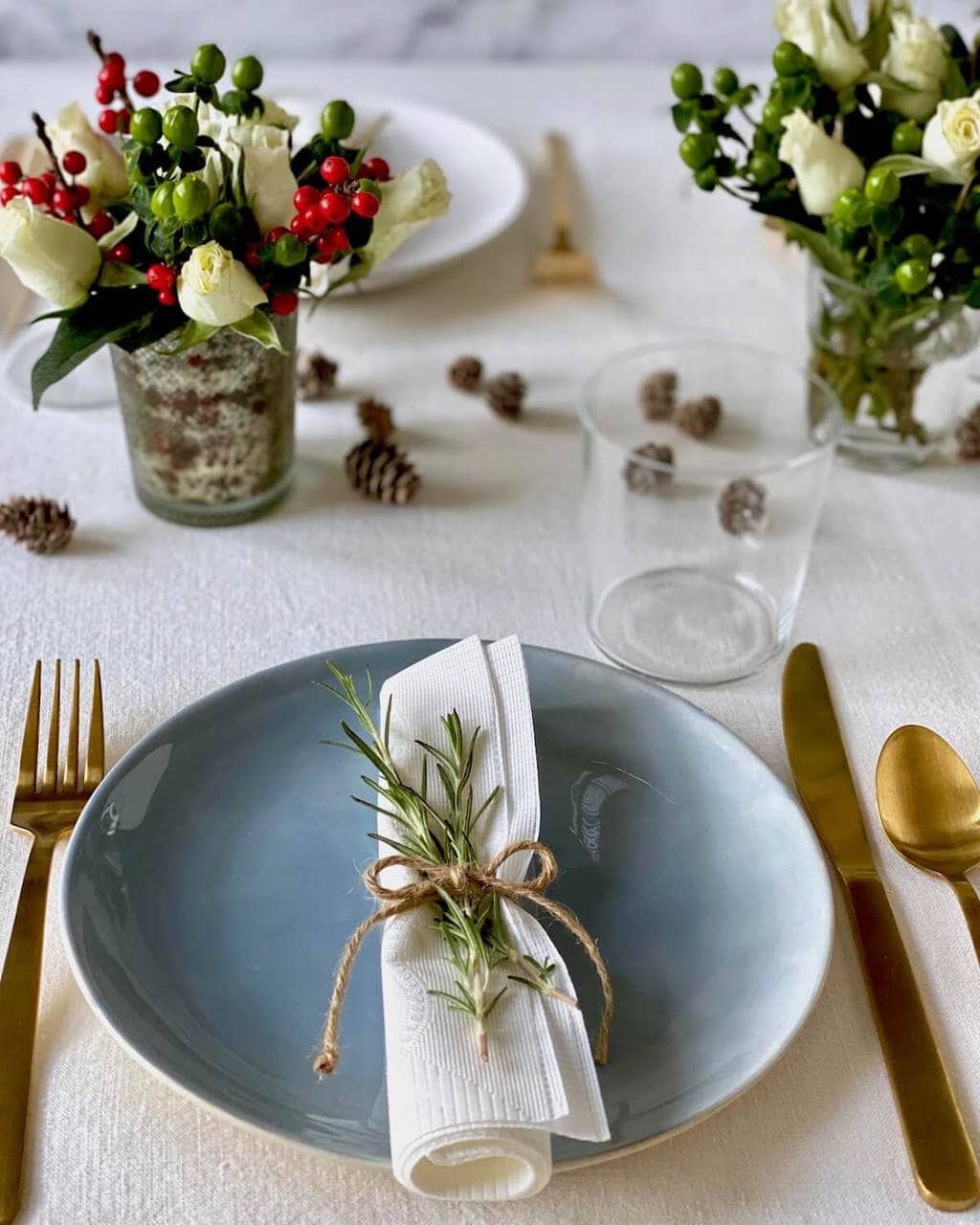 On my trip through Stop & Shop I can pick up fresh herbs (which I'm already using for my parsnips recipe!), pretty napkins as well as flowers from the flower shop. Just a few stems can be arranged to add a festive feel to the table.
With a little twine around the napkins and a sprig of extra herb, I can forgo the traditional napkin ring. It's an easy way to make paper napkins look special, and then I don't have the laundry of linen napkins after dinner!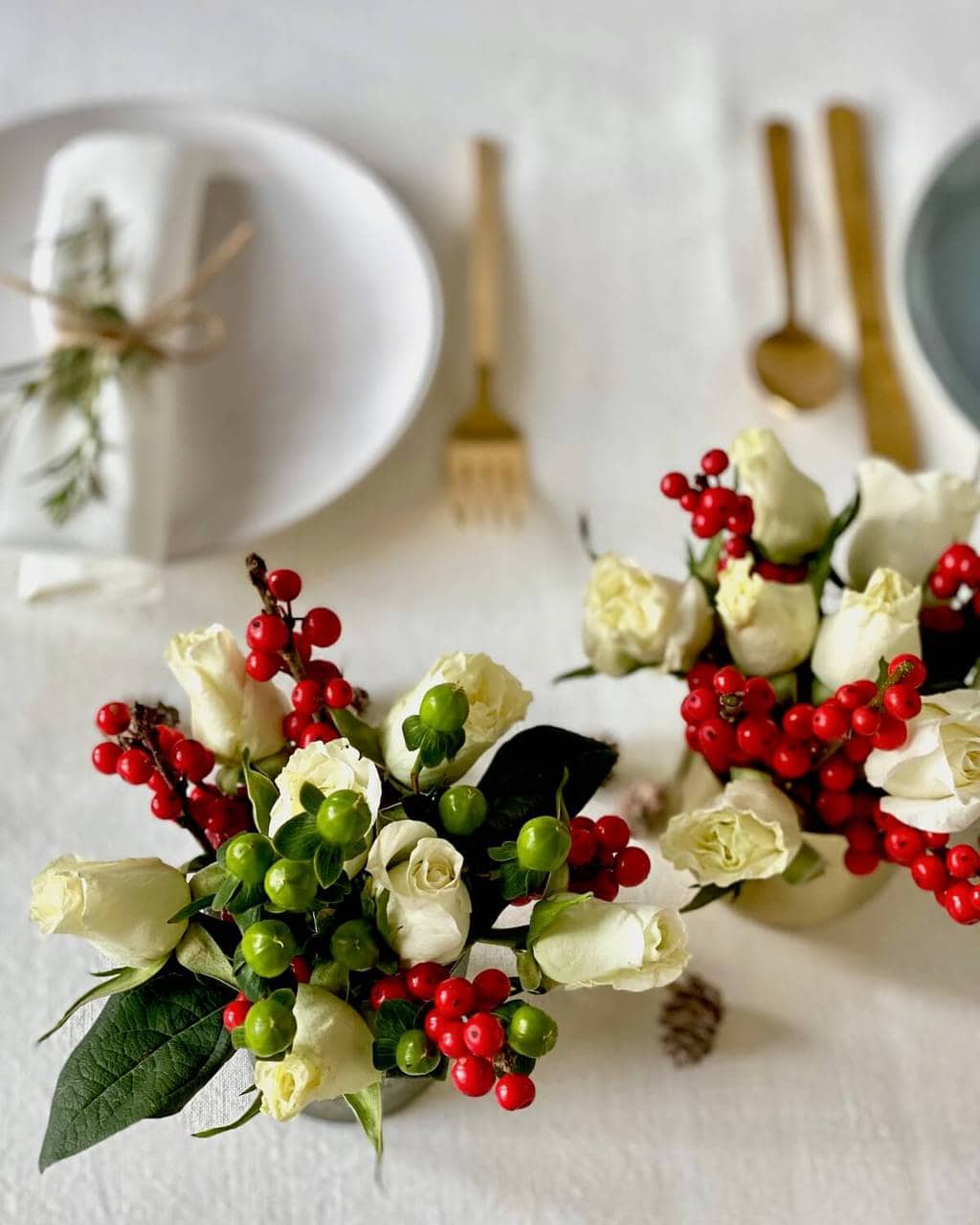 Little gravy pitchers and bowls from around the house serve as vases for my flowers and a few extra ornaments complete the look. Grab ornaments and lights at Stop & Shop too! They have it all.
A tip for arranging flowers in a small vessel: Use tape to make a grid on the top of your vessel. Arrange the flowers to stand up within the grid!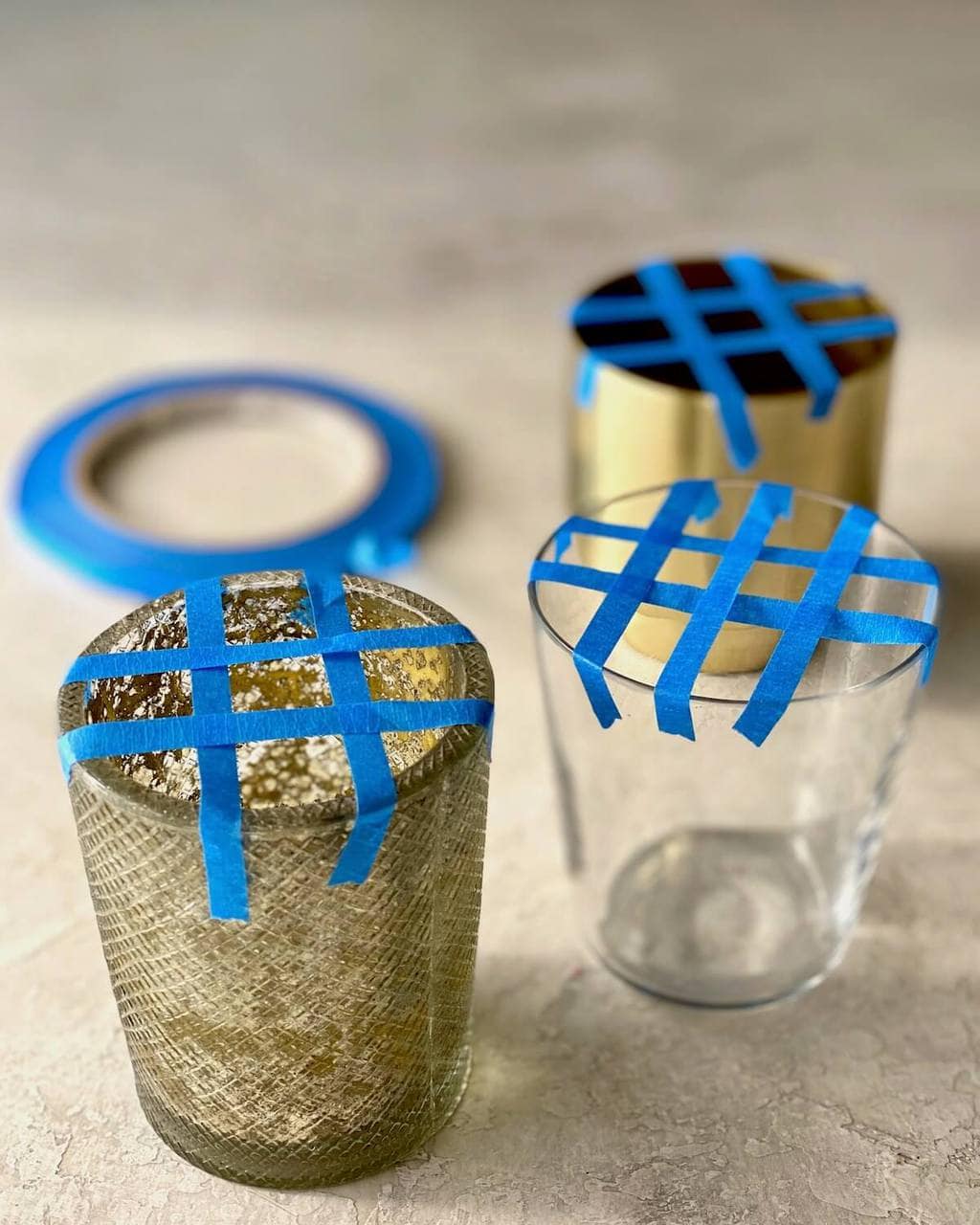 Below you'll find a printable grocery list to take with you to the store. You'll only have to shop once for entertaining all week.
Entertain with these great ideas. Make easy meals and pretty moments for your holiday guests.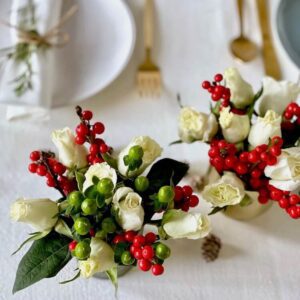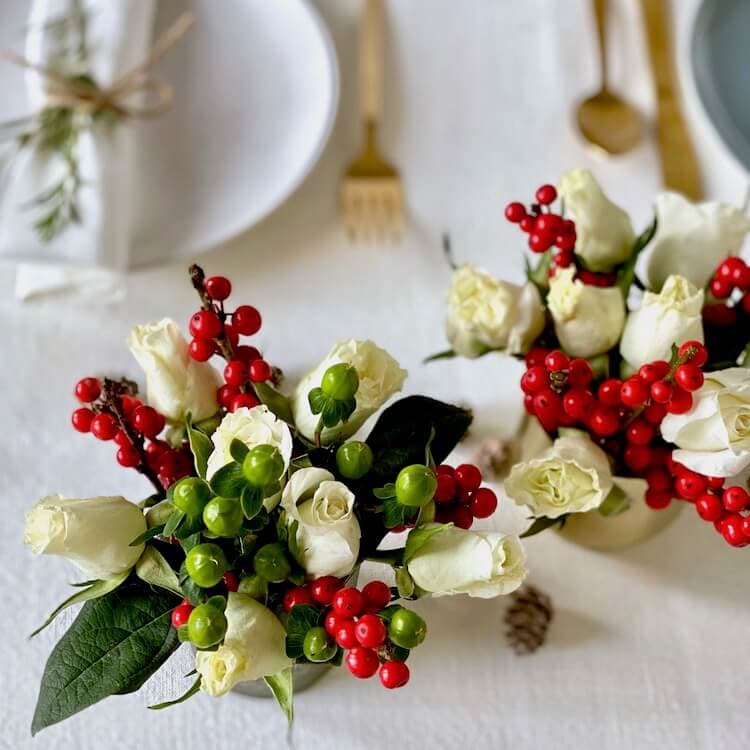 Easy Party Food For Christmas - One Holiday Shopping List
Christmas dinner party ideas for hosting a crowd this holiday. I've got you covered with entertaining tips to keep the party going and the stress level low.
Ingredients
1

Spiral Cut Ham

1

bag

Rolls

From the bakery dept

2

bottles

fruit juices

for breakfast

2

types

Fresh herbs

for recipes and napkins

1

roll

string or twine

1

pkg

white paper napkins

1

bag

plastic cups

1

pkg

paper plates

for breakfast

1

dozen

eggs

1

prepared fruit platter

or clementines

2

bakery treats

various

1

container

Pomegranate arils

for ham, if desired

1

jar

mango chutney

for breakfast biscuits

1

container

mascarpone

for breakfast biscuits

1

jar

grainy mustard

for breakfast biscuits

Ingredients for side dishes

Ingredients for breakfast recipes

2

bunches

flowers

Ornaments and lights
Instructions
Use this list as a guide for planning your shopping trip.

This list will help you prepare for a holiday meal and breakfast the next day.
Notes
Simple table decorations and ideas for using leftovers for an easy breakfast, as well as helpful tips for what to buy at the grocery store.
•Nutrition Facts do not apply for this grocery list.
Nutrition
Calories:
76
kcal
Carbohydrates:
1
g
Protein:
7
g
Fat:
5
g
Saturated Fat:
2
g
Cholesterol:
196
mg
Sodium:
76
mg
Potassium:
73
mg
Sugar:
1
g
Vitamin A:
302
IU
Vitamin C:
1
mg
Calcium:
30
mg
Iron:
1
mg
Festive Christmas Recipes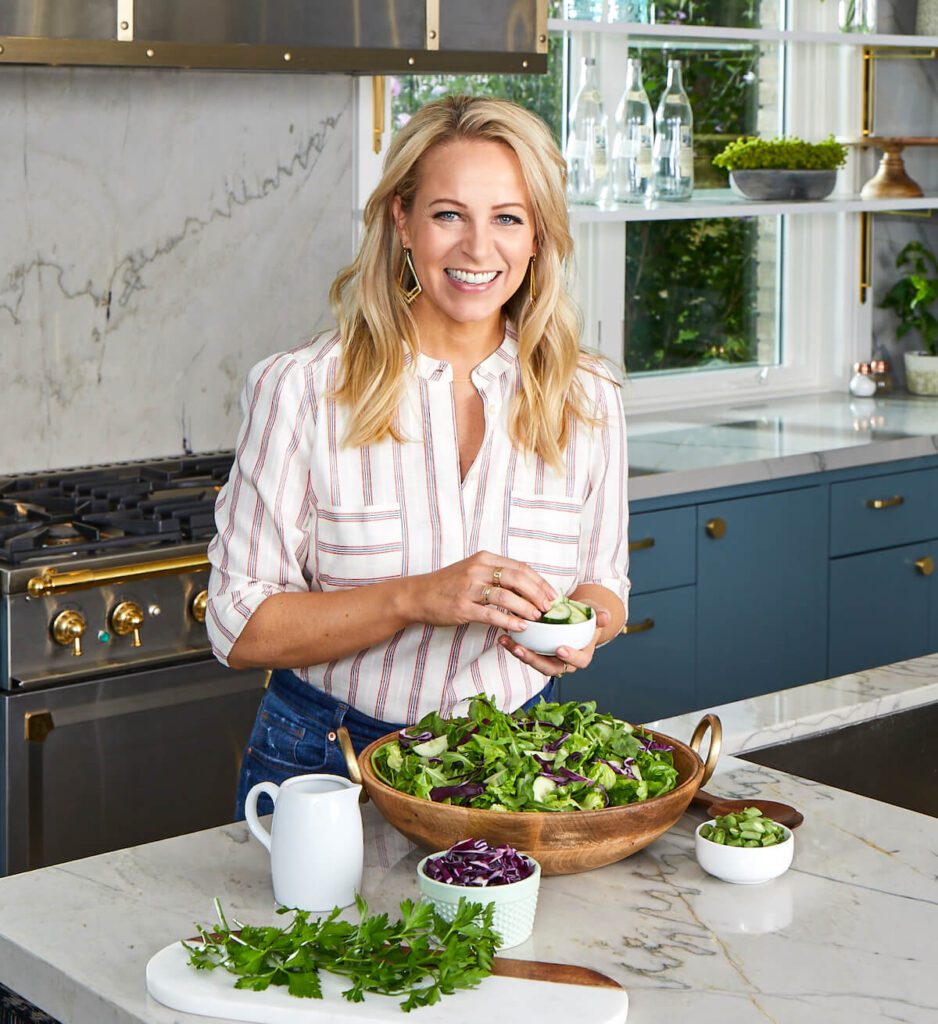 About Tara Teaspoon
I've been in the food publishing business for over 20 years, creating recipes & food-styling for magazines, books, television & advertising. Order my new cookbook & stick around for amazing things to eat.