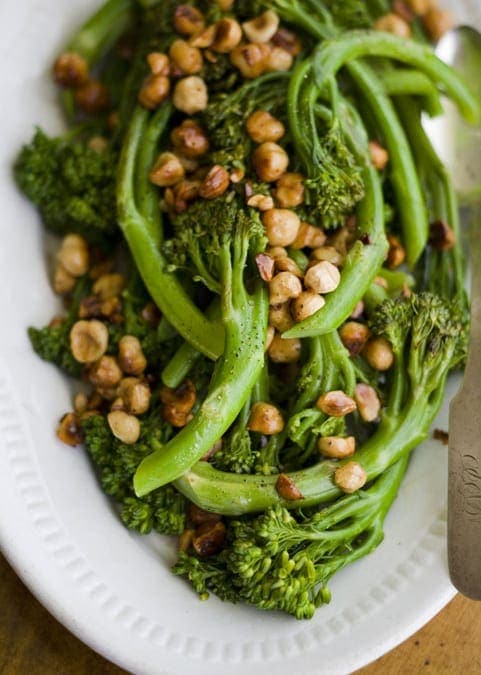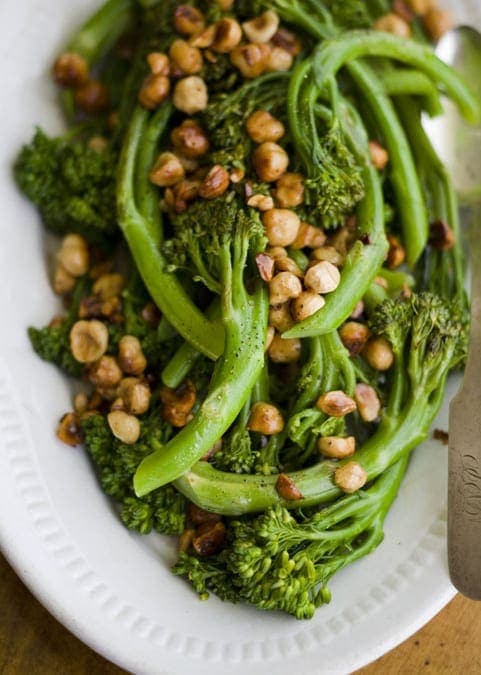 Holiday Dinner Comes Together
Whether you have a traditional roast, meatballs, ham, turkey, fish, tamales or goose (hello Tiny Tim) for Christmas dinner, this gorgeous side will be pretty perfect. Or pretty and perfect. Depends on how you like to look at it.
The perfection comes in the special little hazelnuts sizzled in butter that browns into a tasty golden sauce. It's just fancy enough for a Christmas Eve, day or holiday dinner, but easy enough that you might just want it on a regular Wednesday.
Tip: Baby broccoli is dark green with tender long stems and tiny tree tops. If you can't find it in your market, broccoli rabe is a great substitution. I like the mild flavor of baby broccoli though, so I suggest you ask your grocer to order it!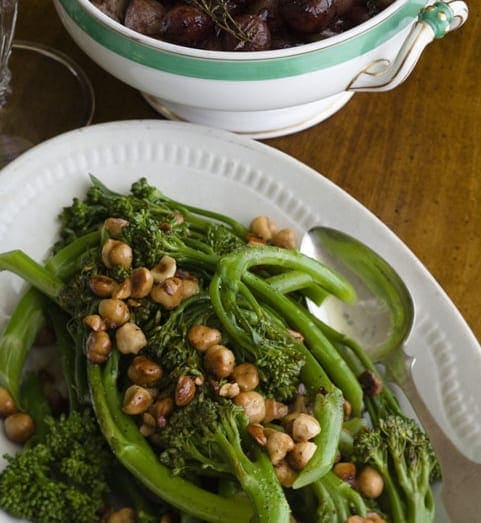 Baby Broccoli with Hazelnut Butter
Take advantage of a delicious seasonal vegetable for this beautiful side dish.
Ingredients
4

tbsp

unsalted butter

½

cup

3oz skinned roasted hazelnuts, coarsely chopped

1

lb

baby broccoli

trimmed

¼

tsp

salt

Grated zest of 1 lemon
Instructions
For hazelnut butter, in a small saucepan, melt butter over medium-high heat. Add nuts and cook until butter begins to brown and nuts just start to turn golden, about 3 min. Remove from heat and let cool slightly.

In a large nonstick skillet, bring ¾ cup water to a boil over medium-high heat. Add broccoli and cook, turning occasionally, until just tender, 8 to 10 min. Using tongs, transfer to a platter. Stir together nuts, butter, salt and zest; spoon over broccoli.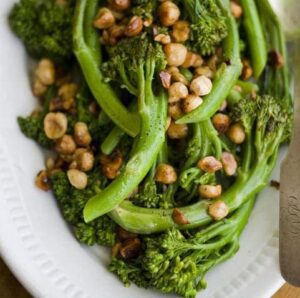 Recipe by Tara Bench
Originally published in Ladies' Home Journal Dec 2007
Photography Quentin Bacon
Food Styling Tara Bench
Prop Styling Bella Foster