---
I'll tell you how to choose the best homemade frosting for cookies. Get tips and recipes for your treats no matter what kind you are making.
---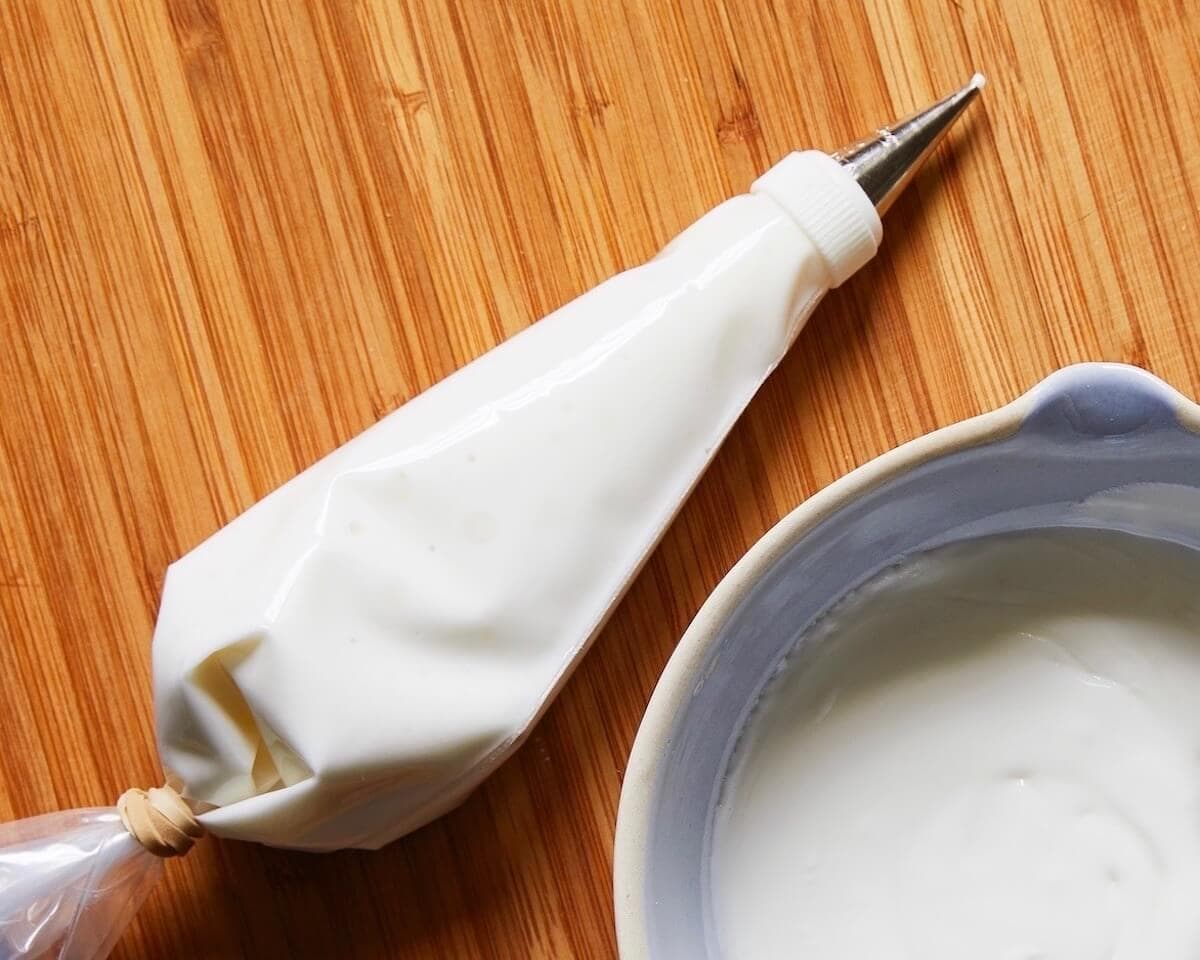 Jump to:
Do you make cookies at home? Well if the answer is yes, you're in the right place! I love cookies, and all the delicious icings and frostings that go with them.
What frosting is best for cookies?
I prefer confectioners' sugar buttercream for soft sugar cookies.
Cutout sugar cookies
For cutout sugar cookies that beg for fancy decoration, I use royal icing, because it gets hard and holds design well.
Sandwich cookies
For sandwich cookies you can use soft icings with various flavors for fun options. Chocolate ganache, cream cheese frosting and caramel icing are all great fillings for cookies. See below for more!
Specialty cookies
Specialty cookies love a shiny glaze, like my Pastel Black and White Cookies, or Brown Butter Frosting on Cashew Oatmeal Cookies. Everyone loves browned butter, with the nutty, caramelized taste.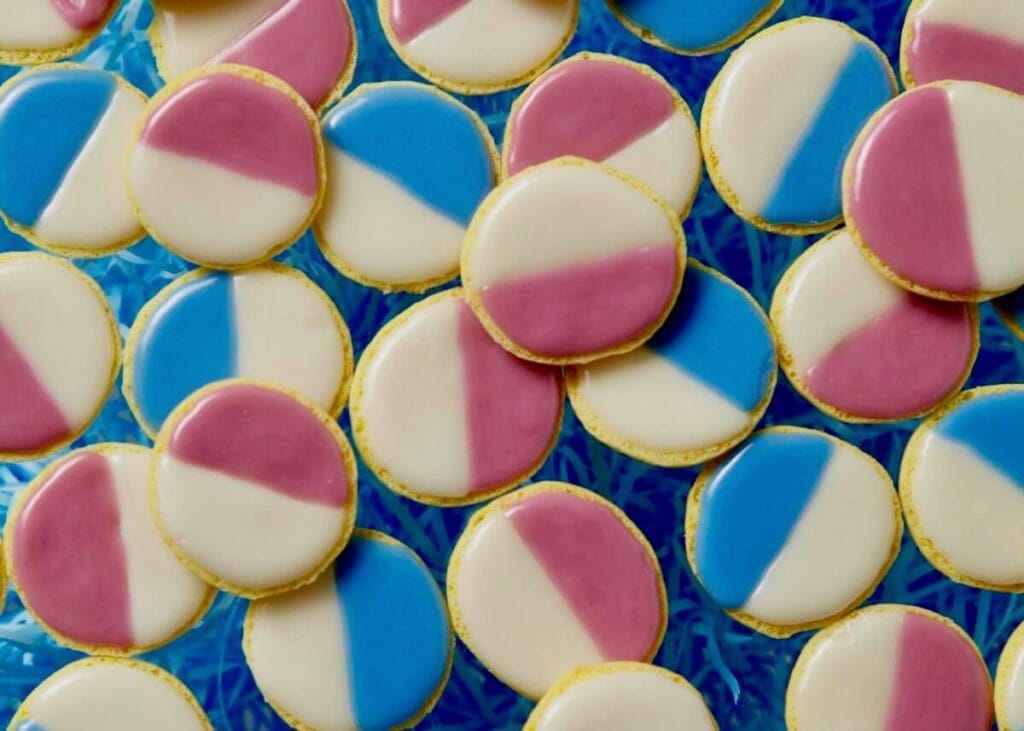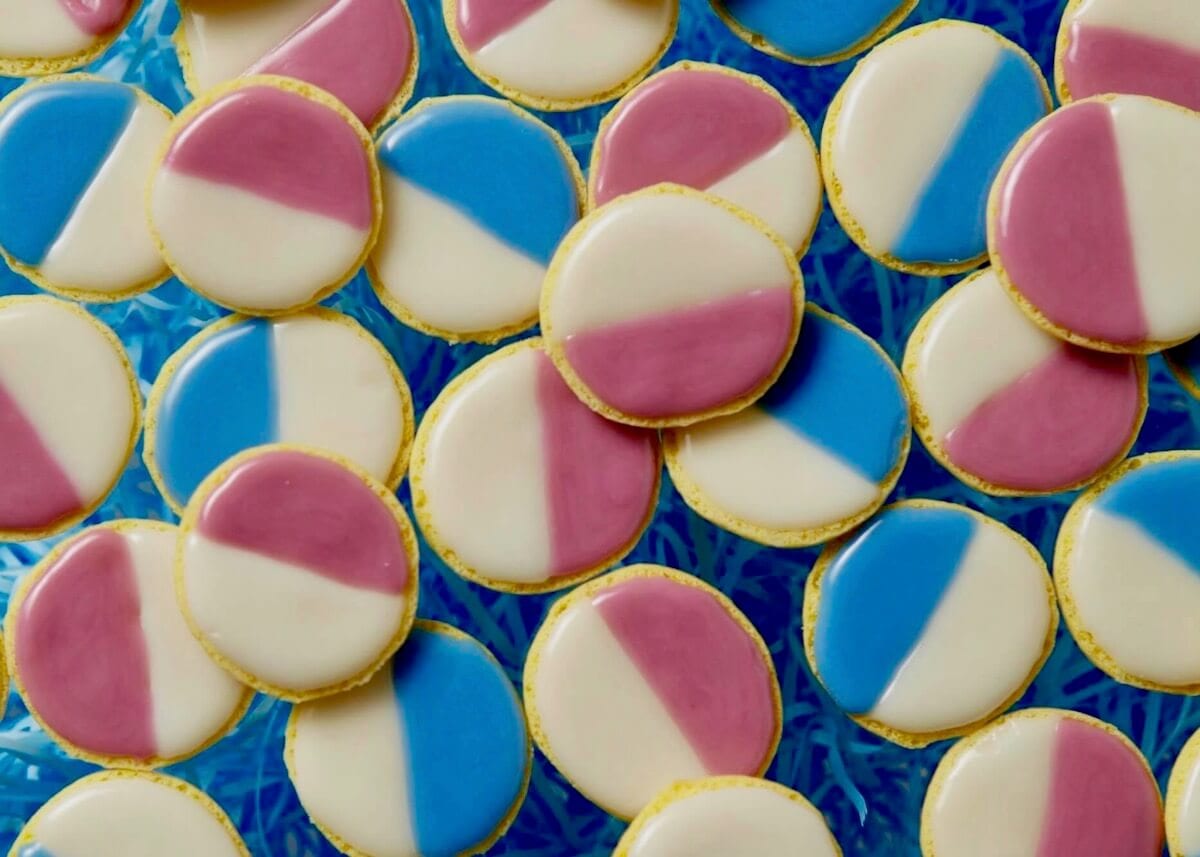 Easy sugar cookie decorating ideas
Whether you're using an easy cookie frosting like fluffy buttercream, or another powdered sugar frosting for cookies, like cream cheese frosting, you can make fun decorations.
Pipe your frosting onto soft sugar cookie cutouts using pastry tips. I used open star tips #16, #19 #20 and #35 on these Christmas tree cookies. See the recipe post for more on how I made each design.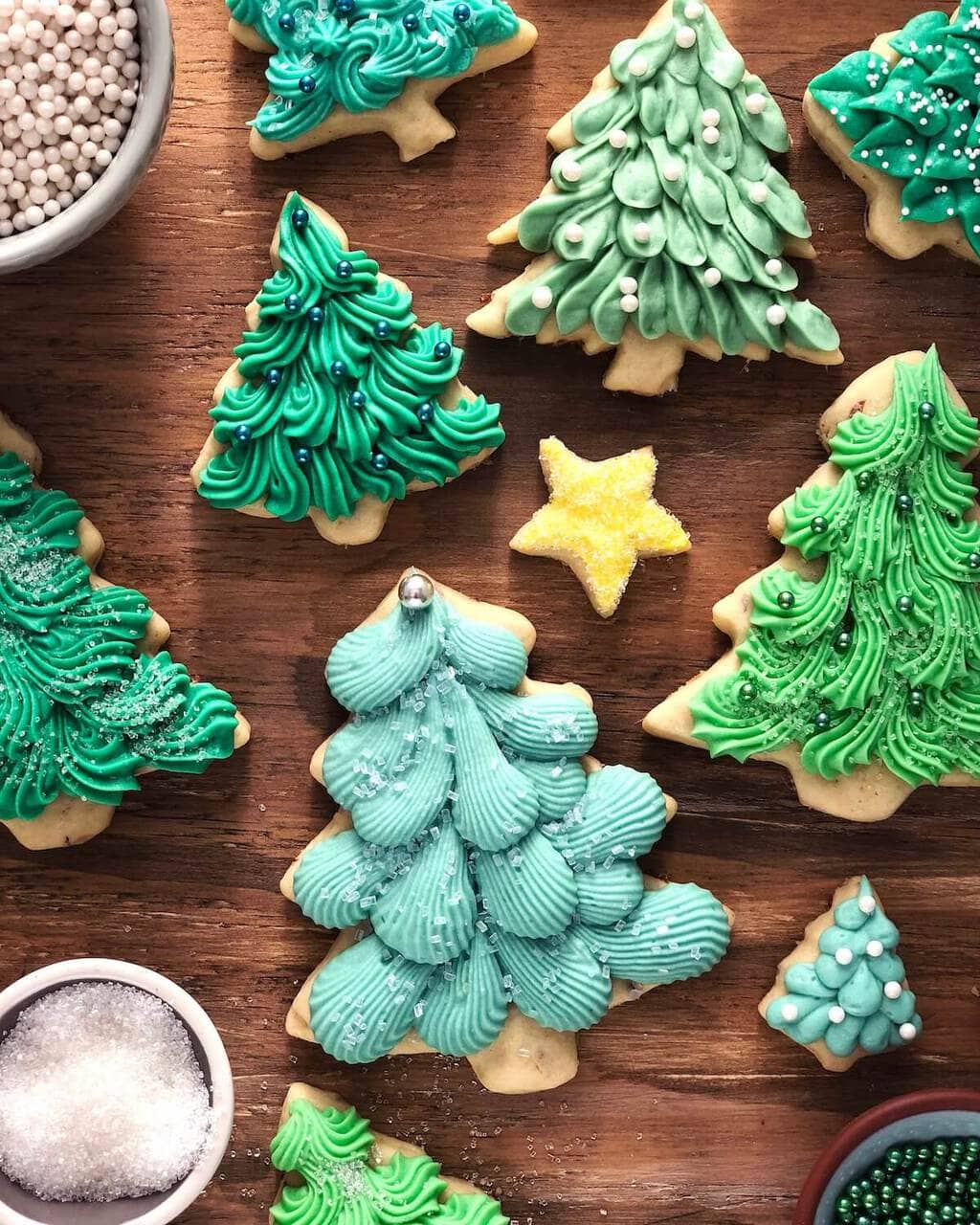 When to use royal icing:
For a great tasting sugar cookie frosting that hardens, I have two royal icing recipes, classic and lemon.
Royal icing creates clean lines and takes on color to create a vibrant look. It also works for detailed piping and decorating, when you want to make a gingerbread house or small designs.
Tangy lemon royal icing is a delicious frosting for gingerbread cookies. I love how it tastes with the mix of spices.
I use gel paste food coloring to tint royal icing. It creates deep color without adding too much liquid.
You can make simple royal icing designs like I did on these Spooky Spiral Cookies. And don't miss the darling Santa Faces I created for one of my Christmas cookies!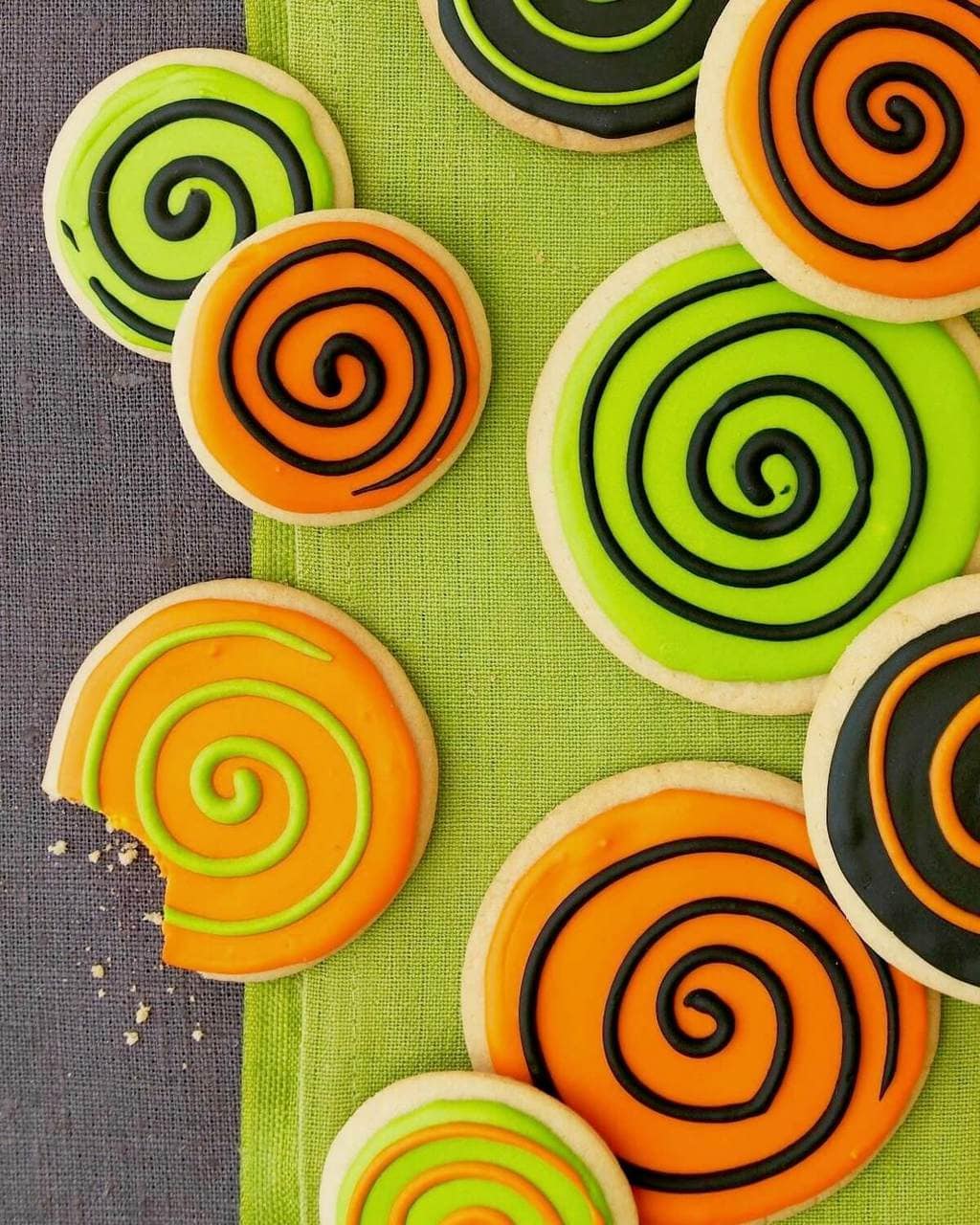 The best frosting for cookies depends on the flavor and kind of cookie.
Try homemade marshmallow as a frosting for cookies! I use my Peppermint Marshmallow to fill chocolate Christmas cookies. For Easter, fill the soft chocolate cookies with pastel pink, yellow and green marshmallow. (Leave out the mint extract.)
Speaking of sandwich cookies, the melt-in-your-mouth frosting that is always a go-to cake topper makes the best cookie filling. For soft, cake-like cookies like Whoopie Pies, I use my Swiss Meringue Buttercream. Candy cane sprinkles make them great for the holidays.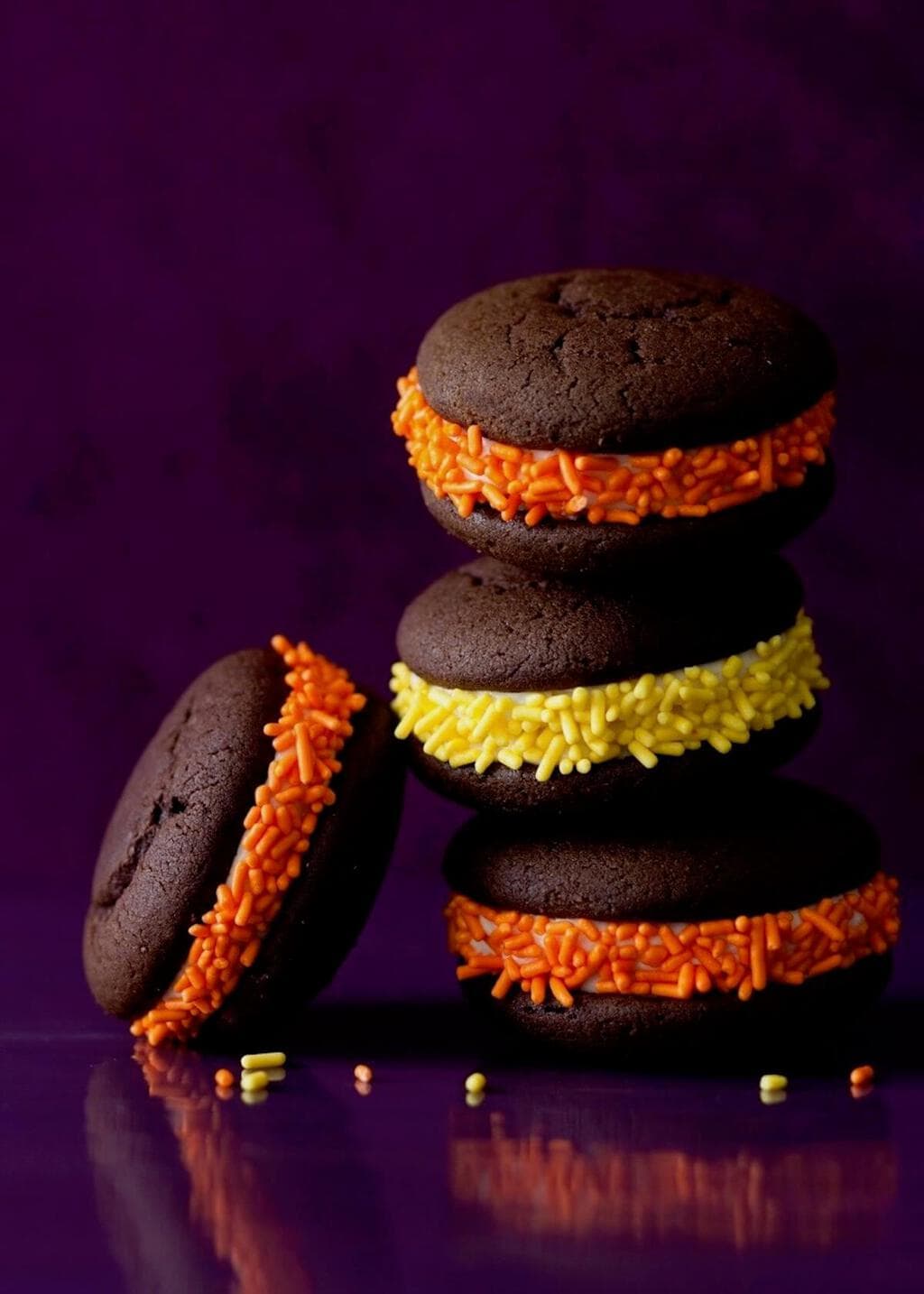 There isn't just one type of cookie, so you can imagine there are a whole lot of frostings too.
Try fluffy peanut butter frosting instead of browned butter icing on my cashew cookies. The two nut flavors compliment each other and create the perfect bite.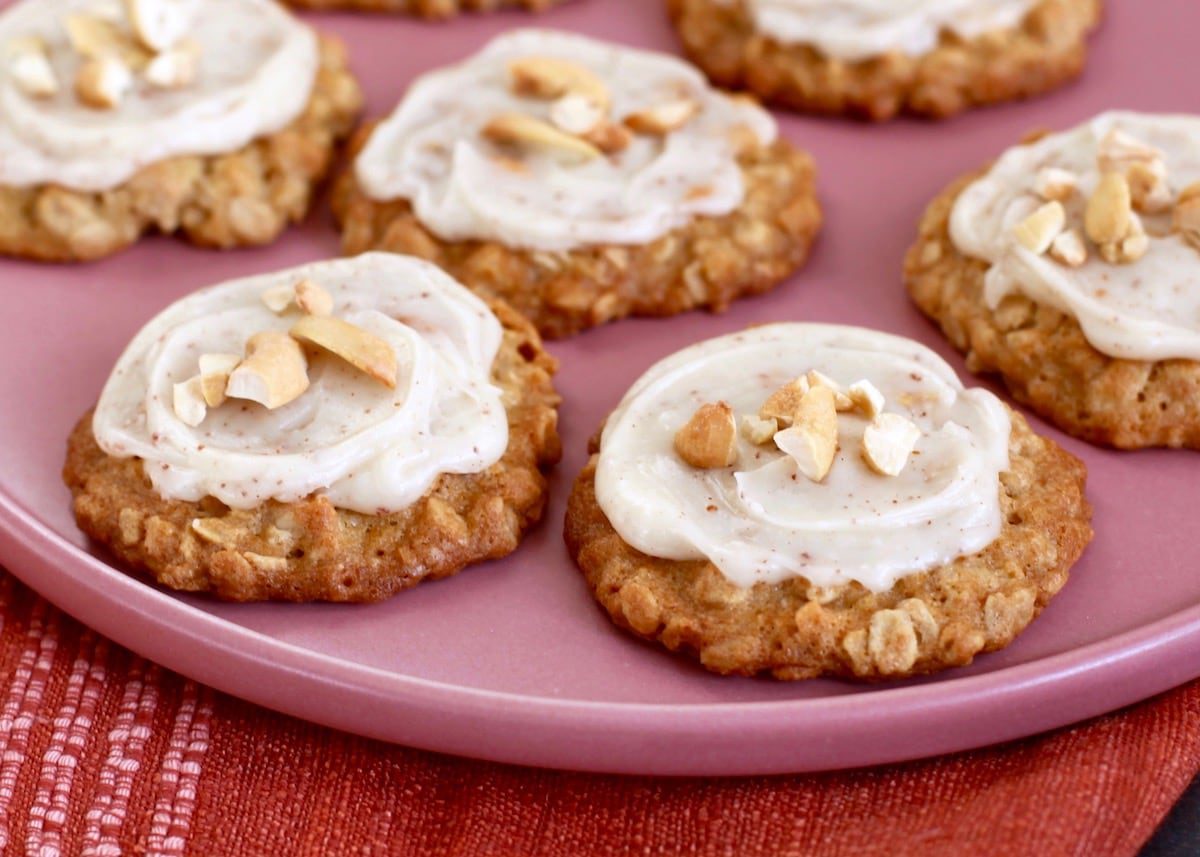 Create amazing and fun designs on sheet pan cookies too.
Get creative with your own combinations! Let me know in the comments below what your favorite frosting for cookies is. Or tag a picture of cookies you make on Instagram with the hashtag #TaraTeaspoon.
Tasty cookie recipes!