Streamlining the food storage in your kitchen makes cooking and meal prep a breeze, prevents waste, and saves money. Silicone food storage containers make it easy.
---
Do you sometimes feel like your job is being a full-time cook?
Breakfast, lunch, dinner, snacks–it's never-ending. And grocery shopping, meal planning, and managing leftovers can be overwhelming!
I get it because it's my job to cook!
Keep reading for a delicious weekly meal plan and my discount code on Lekue products!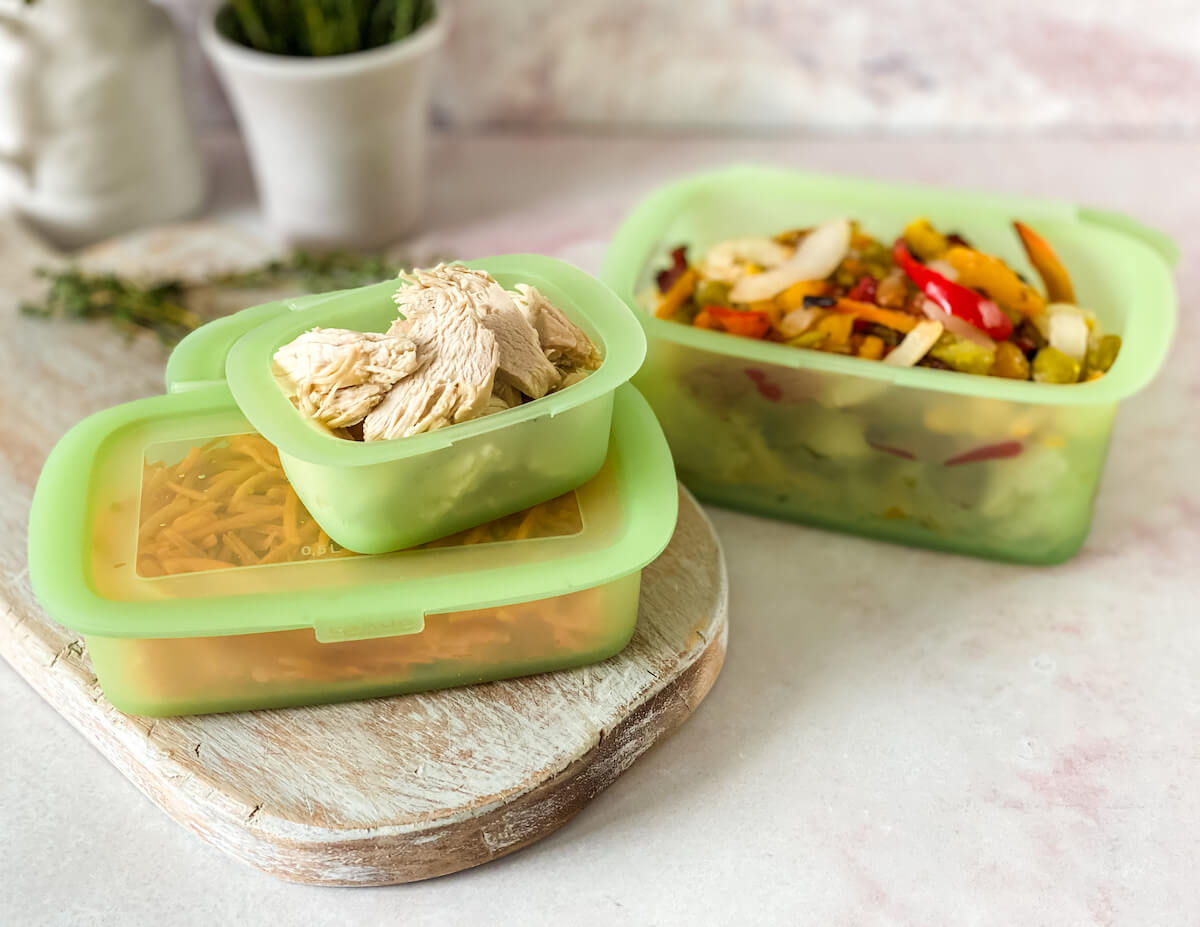 Jump to:
I use silicone food storage containers from Lekue to keep my prepped food and leftovers airtight and fresh.
Food Grade Silicone vs Plastic Storage Containers
I've talked about Lekue silicone food storage bags before, and I am a big fan. I'm telling you about a few other items that are great for all-around kitchen use!
It takes plastic 500 plus years to break down, and there's a chance your disposed plastics can end up in the ocean. When heated to certain temperatures, it can also release toxic chemicals. Those are just a few not-so-great things about plastic.
Silicone on the other hand can be melted down to its original form without releasing toxic chemicals and can be used as a container for heating food without transferring chemicals into the food.
Silicone containers, bags, and lids go from the fridge or freezer to the microwave, and you can even boil the bags to thaw the frozen contents, or sous vide your meat and veggies.
Get them on Lekue's site with my exclusive discount code TARA20 for 20% off.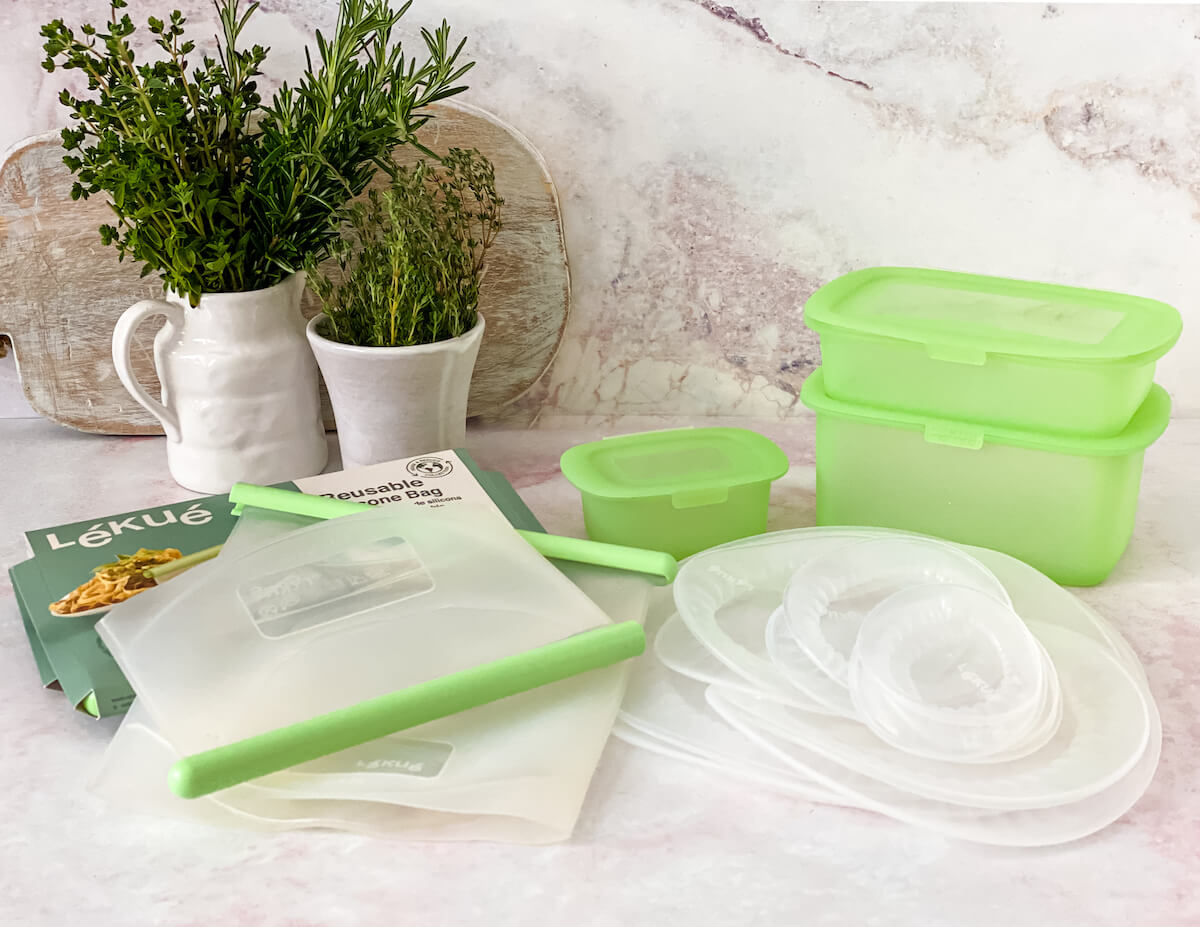 What to do with Leftovers:
Cooking every day for yourself or others inevitably leads to leftovers. Whether it's the remains of your baked pasta or soup, or half of a bell pepper and a couple of onions.
The Lekue reusable containers and lids make dealing with leftover food so easy. The question of what to do with leftovers is answered: put them in reusable silicone containers!
Sealing silicone bags (that don't leak!) are so great for those last two servings of soup. Whether you put it in the fridge for the next day, or label it and throw it in the freezer, you don't have to worry about drips or a plastic bag tearing.
The lids and bowl covers allow me to store my leftover mashed potatoes or pasta right in the serving bowl. Then I can pop the entire bowl in the microwave the next day!
I love that I can keep my bowl of cut fruit in the fridge and it stays fresh for days. I simply pull the bowl out for breakfast, lunch, or a snack and it's ready to serve. No utilitarian storage containers on the table!
Any remaining roast chicken from the rotisserie I bought stays fresh in the Lekue storage box for several days and lands in my chicken and rice lettuce wraps, a salad, or stew for a whole new meal. I love that the boxes stack and I can see what's inside!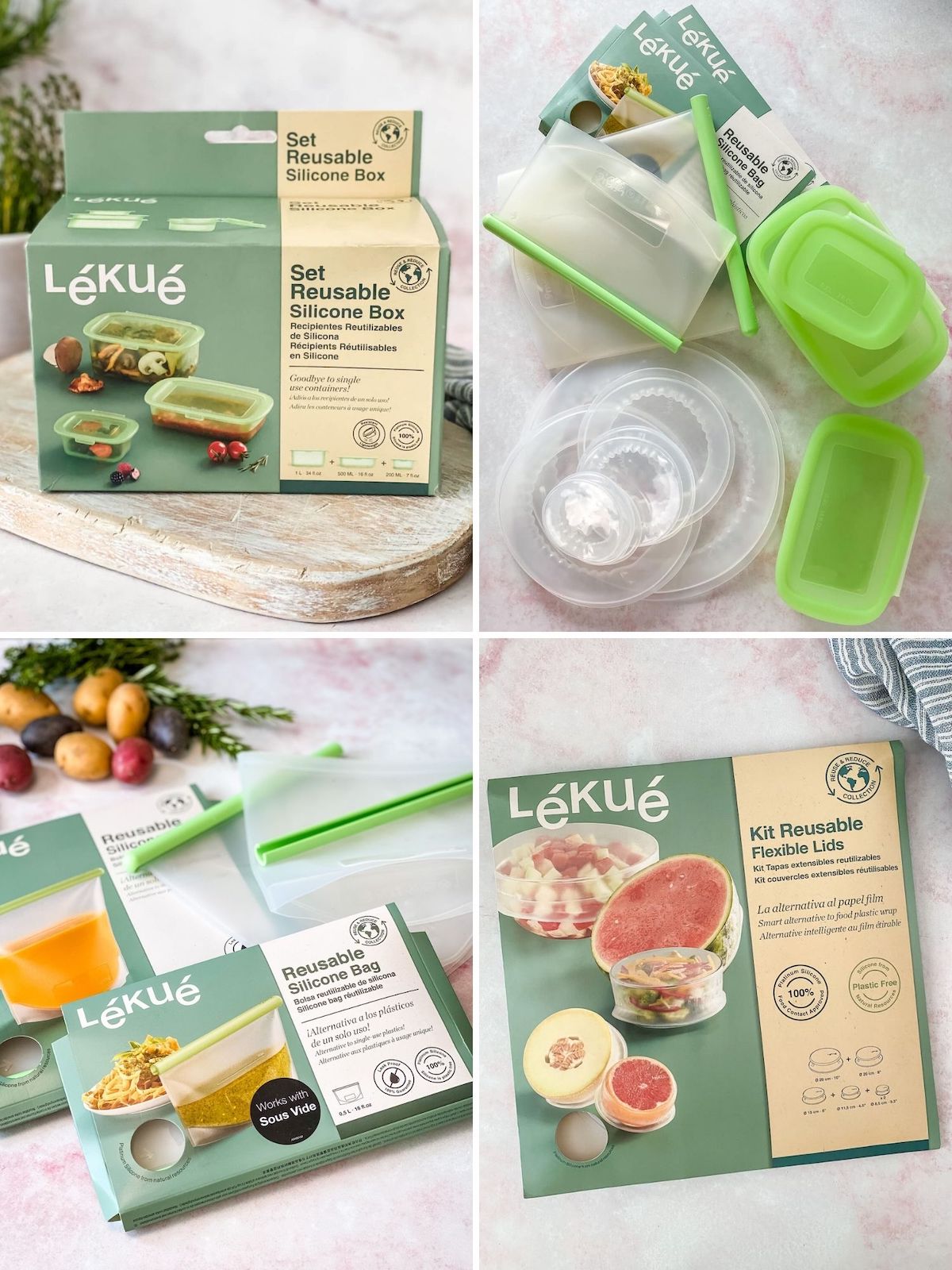 Reusable Meal Prep Containers
Getting a handle on food prep for weeknight meals is such a challenge. Can you prep several days ahead? Where do you put the food?
I'll tell you, if you can prep your recipe ingredients ahead of dinner time, you'll be a happier person! I get "hangry" so getting dinner-on-the-table quickly is key for me!
Cleaning, prepping, and slicing my ingredients for several recipes and meals at a time helps so much. And then the question is: how to store everything?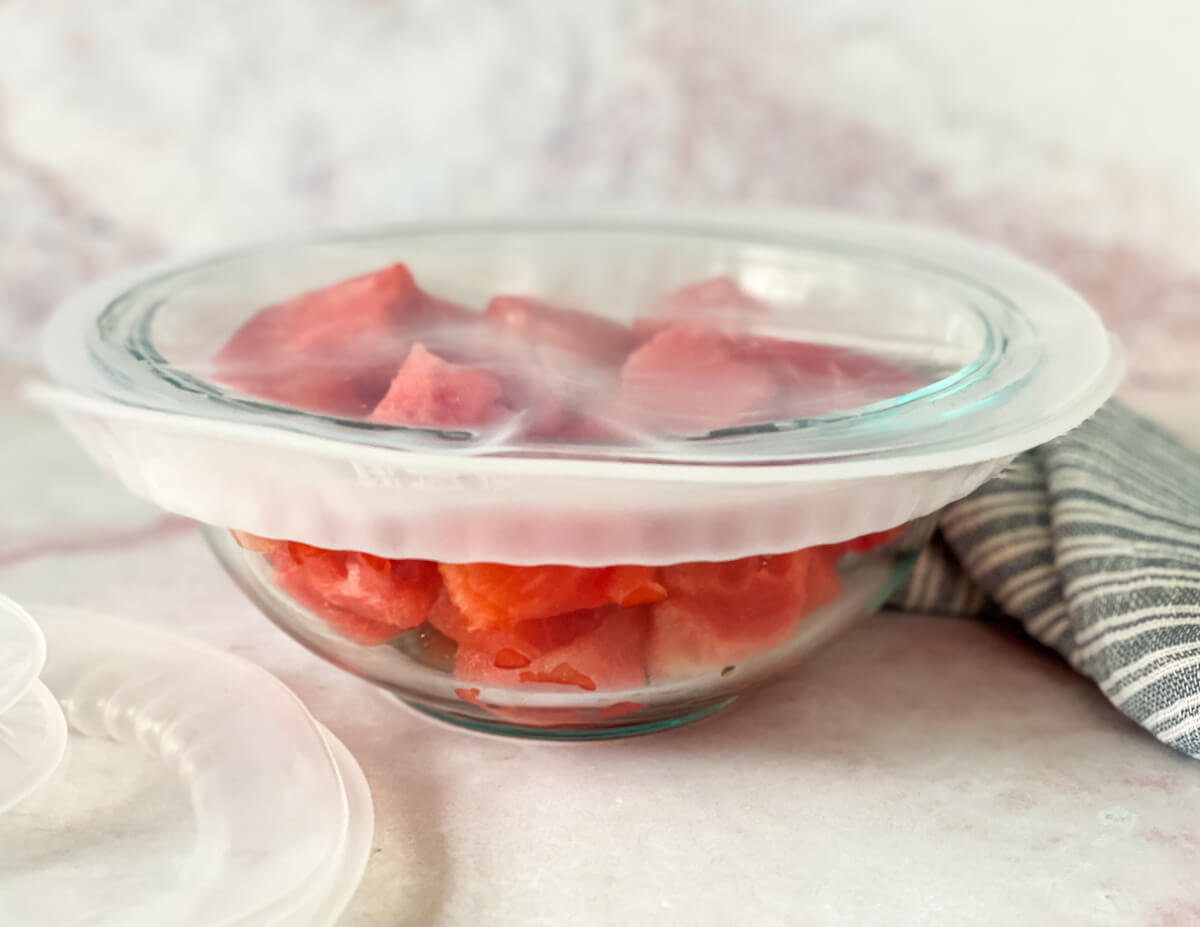 Lekue silicone reusable flexible lids come in handy. I don't have to fight messy plastic wrap and worry about leaks or not getting something airtight. Here are a few ways to use them to cover bowls for meal prep:
An undressed salad in a bowl. It's then ready to dress and serve!
A bowl of cut up fruit.
Keep a cup of tea, coffee or hot cocoa warm.
Mashed potatoes or steamed and cooled veggies.
Bowls of prepped ingredients that need to stay separate until added to the recipe.
A container or bowl of marinating meat or chicken.
The small bowl covers are also genius for glass bottles. They cover my jars of chicken and turkey broth in the fridge and then I don't have to deal with flat lids and rings.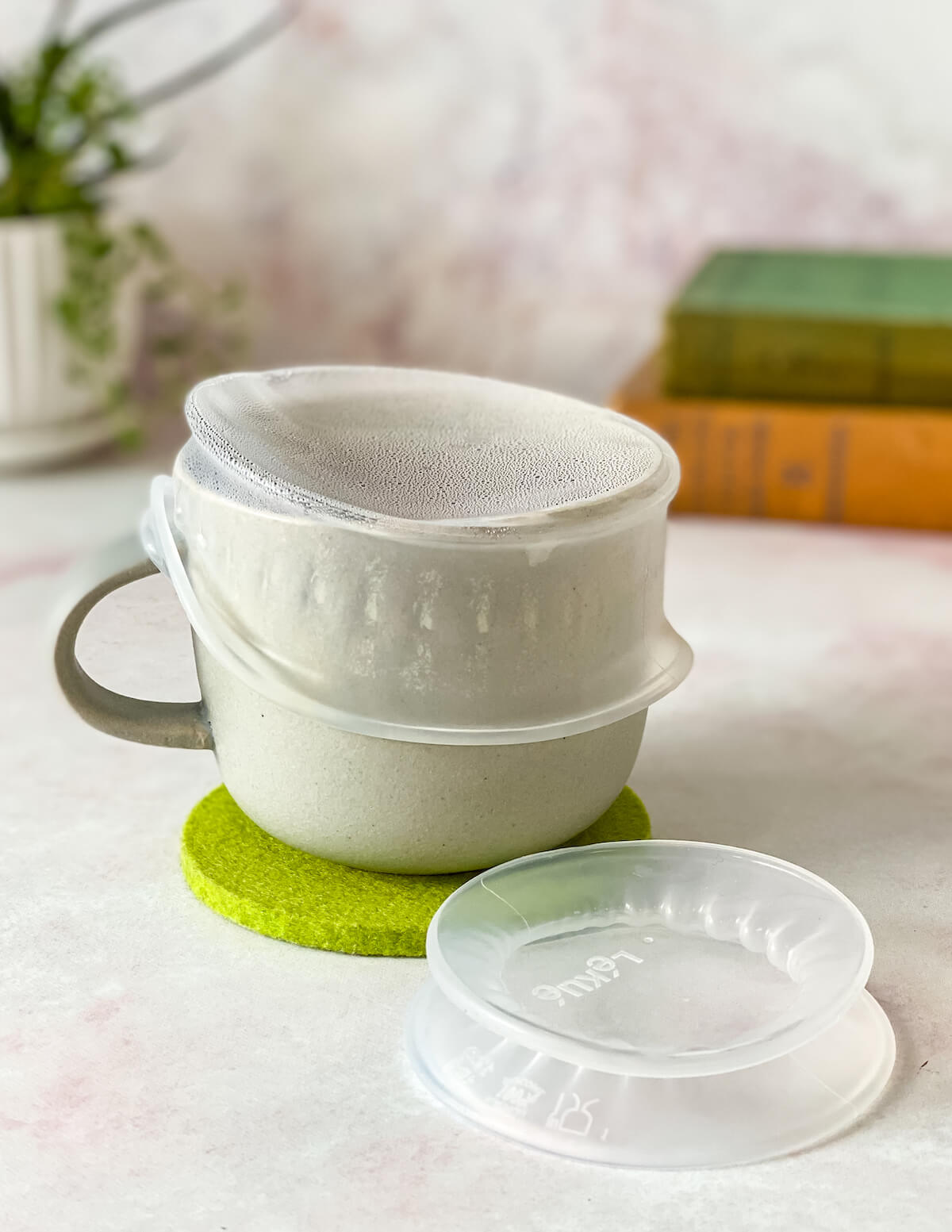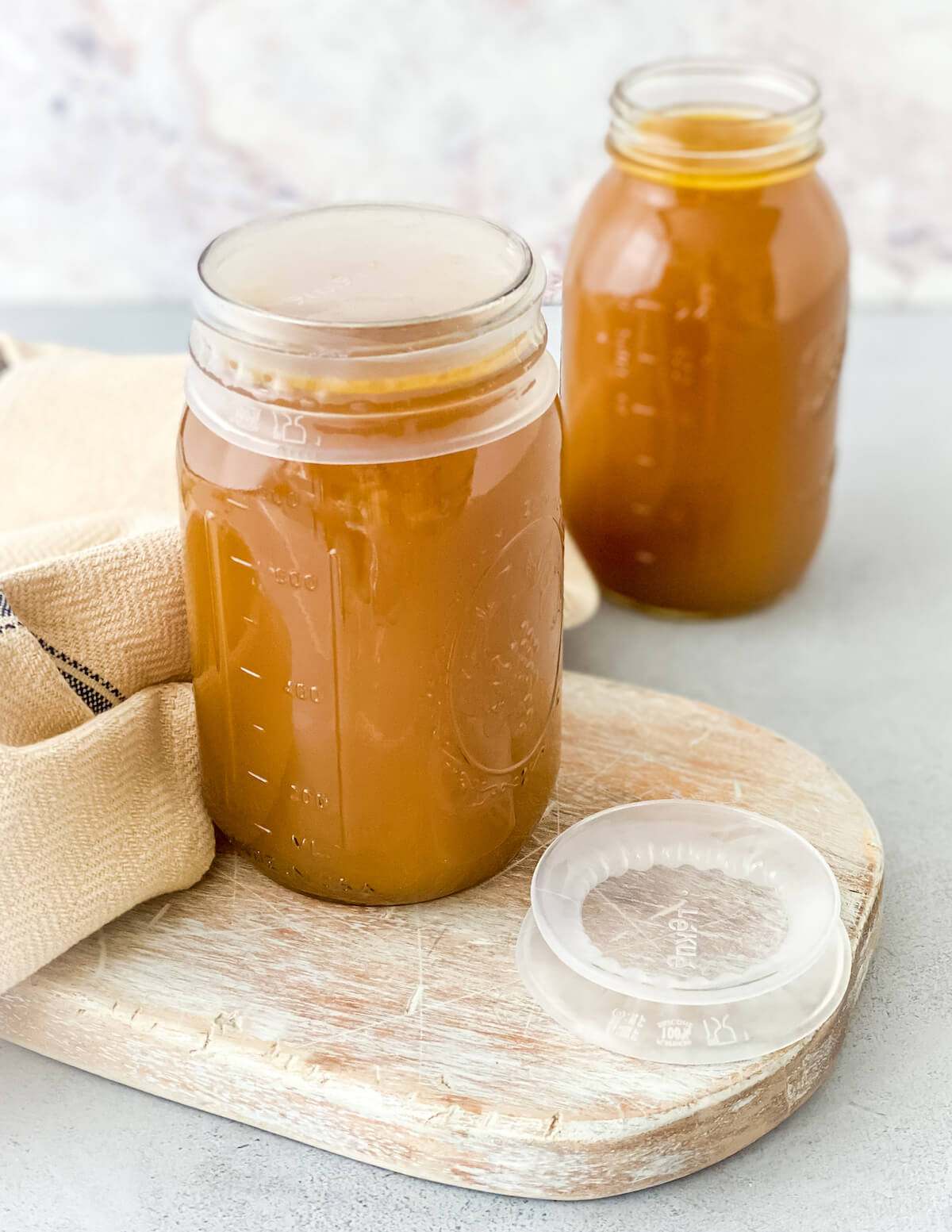 Use Lekue reusable silicone bags for food and liquids. They are very cool because they can go from freezer to microwave, or freezer to fridge to thaw something overnight, and can even be used as a sous vide bag.
Here are my favorite ways to use them for meal and recipe prep:
Toss raw or cooked meatballs in the bags for dinner prep or freezing.
Freeze cookie dough for a quick dessert.
Marinate meat or chicken. You can even do several bags and stick one in the freezer for another meal.
A big batch of soup makes another dinner if you put extra servings in a silicone bag in the freezer.
Homemade salsa or pesto.
Cut up fruit and vegetables.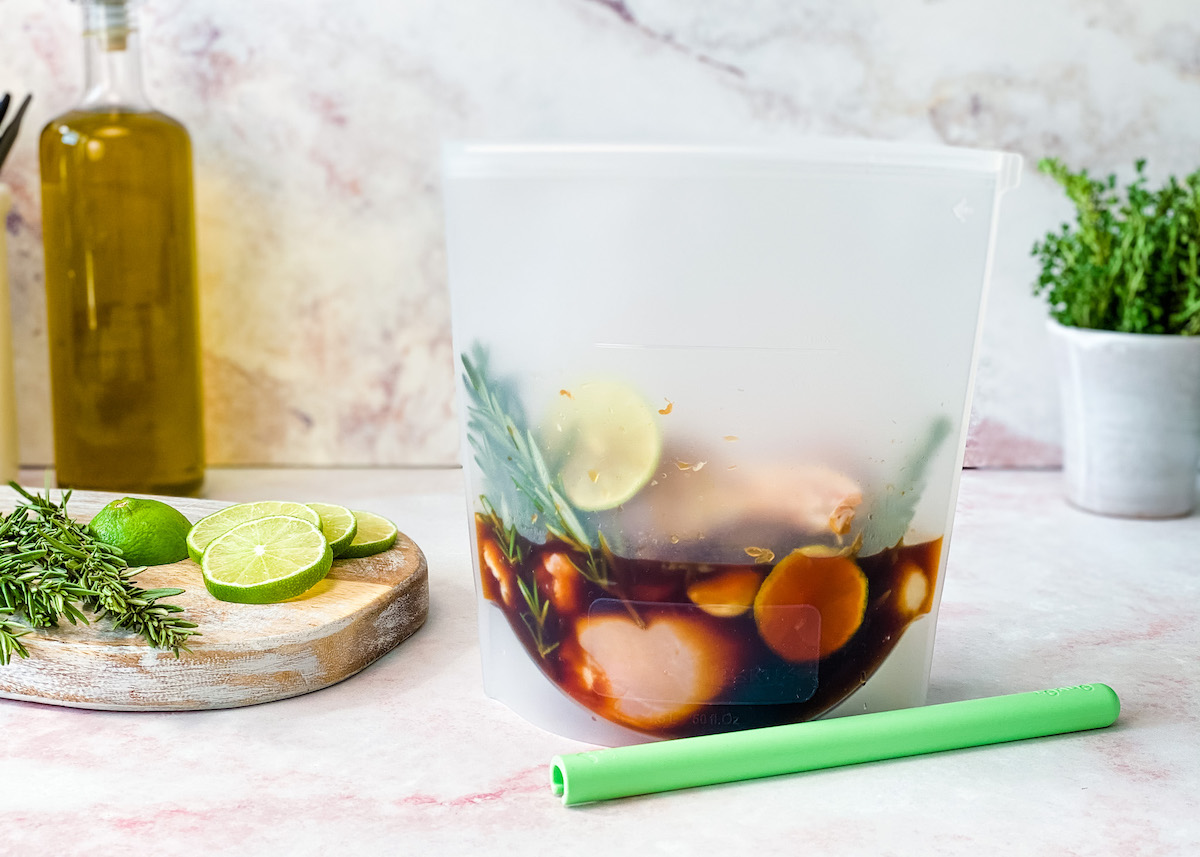 I love the Lekue reusable silicone boxes because I will never lose a container lid again. They are attached! Genius. They are the best reusable meal prep containers around.
I use them for food prep, and having healthy snacks portioned and at the ready. Try them for:
Extra frozen veggies, like peppers and onions or your stir fry mix.
Fresh pesto or sauces, even freeze them for later.
Portioned snacks and small nibbles.
Those few tablespoons of chopped herbs for your dinner recipe.
I use the small one to keep soft butter on the counter for a few days.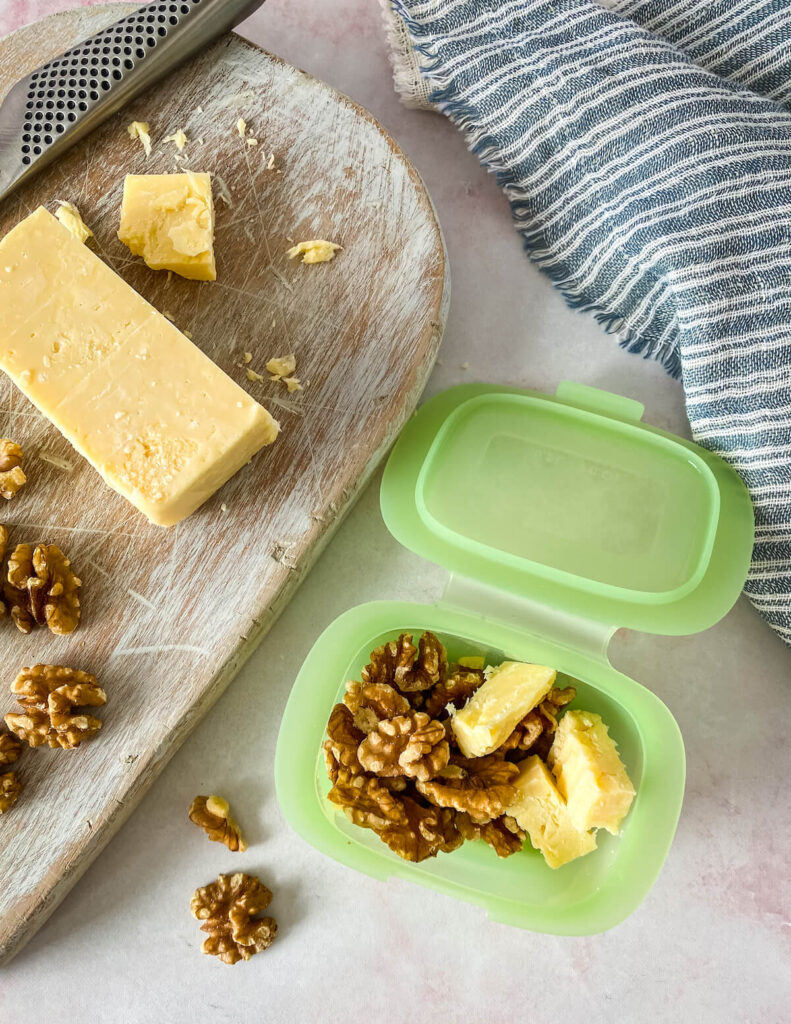 Family Meal Plan for the Week
Sometimes you just want someone to tell you what to make for dinner. I will!
Here's my suggestion for next week, plus a few treats and desserts.
Each recipe has elements that would be perfectly prepped and stored in silicone containers.
Shop on the weekend and prep on Sunday or Monday for several meals ahead.
Monday:
Marinated Grilled Flank Steak with Salsa Verde: Serve with some rice. Prep the marinade and keep it in a reusable bag, and the salsa verde in a reusable silicone box.
Tuesday:
Moroccan Chicken Stew: You can keep leftover rotisserie chicken in a reusable silicone box, and store any leftover stew in a reusable bag.
Cashew Oatmeal Cookies with Brown Butter Frosting: Freeze extra balls of cookie dough in reusable bags.
Wednesday:
Butternut Squash Soup. Serve with bread and cheese, then freeze leftover soup in a reusable bag.
Thursday:
Mexican Meatballs with Chipotle and Adobo. Prep the meatball mixture ahead and cover the bowl with a flexible silicone lid. Make double the recipe and freeze in a container or bag for another use.
Gooey Caramel Brownies: Make the dry mix in your mixing bowl, cover it with a flexible silicone lid and set it in the pantry. Unwrap the caramels and place them in your pan earlier in the day and cover with a silicone lid.
Friday:
Baked Ravioli Pasta with Spinach: Use frozen ravioli for a simple Friday night meal.
Apple Cinnamon Popcorn: Mix up the dry apple mix in a small bowl and cover with a silicone lid or put in a reusable container.
Remember to use the exclusive 20% off discount code TARA20 for the best silicone storage containers.
Make a delicious soup recipe today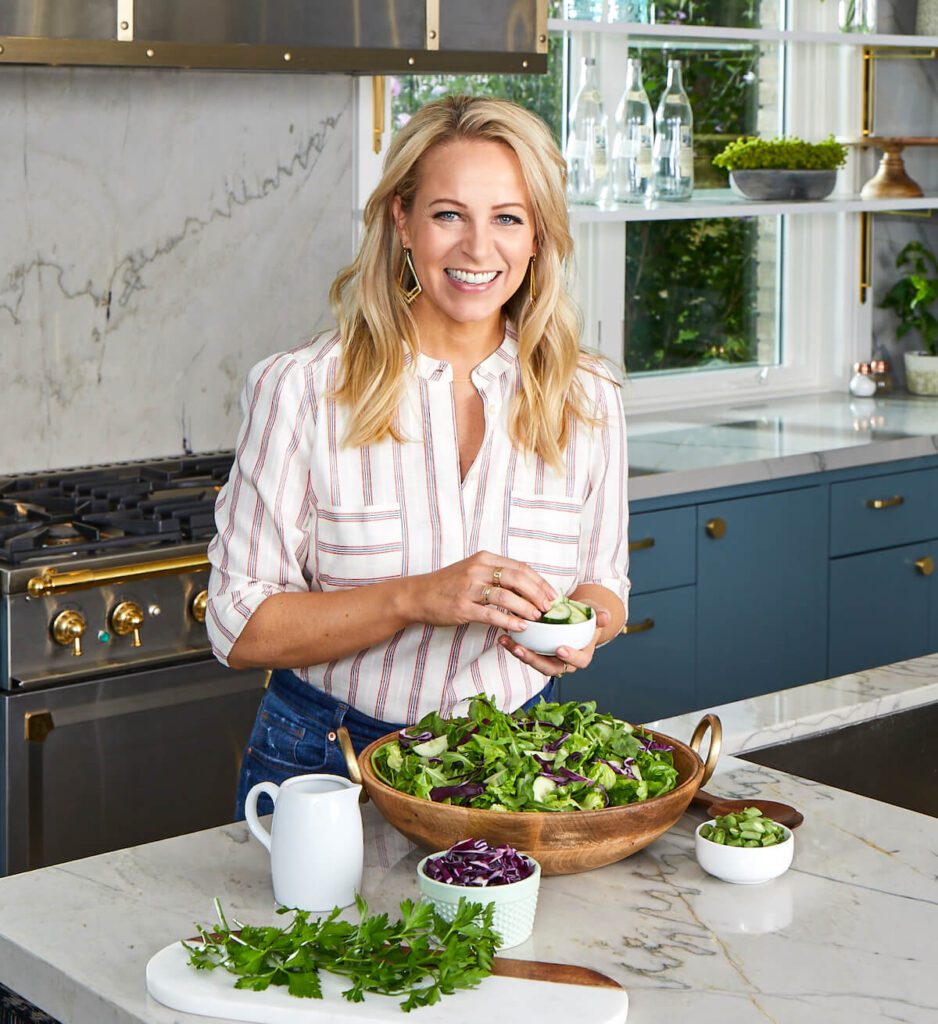 About Tara Teaspoon
I've been in the food publishing business for over 20 years, creating recipes & food-styling for magazines, books, television & advertising. Order my new cookbook & stick around for amazing things to eat.