---
Tart Cherry Lime Granita is an easy summer frozen dessert for beautiful hot days. It makes your taste buds happy and your mouth pucker.
---
It's the middle of summer and it's hotter than ever! Take a break, cool down, and enjoy one of my favorite frozen granita recipes. And if you're looking for how to make a frozen granita for the first time, you've come to the right place. My super simple, sour and delicious, lime and cherry frozen granita is a perfect starting point.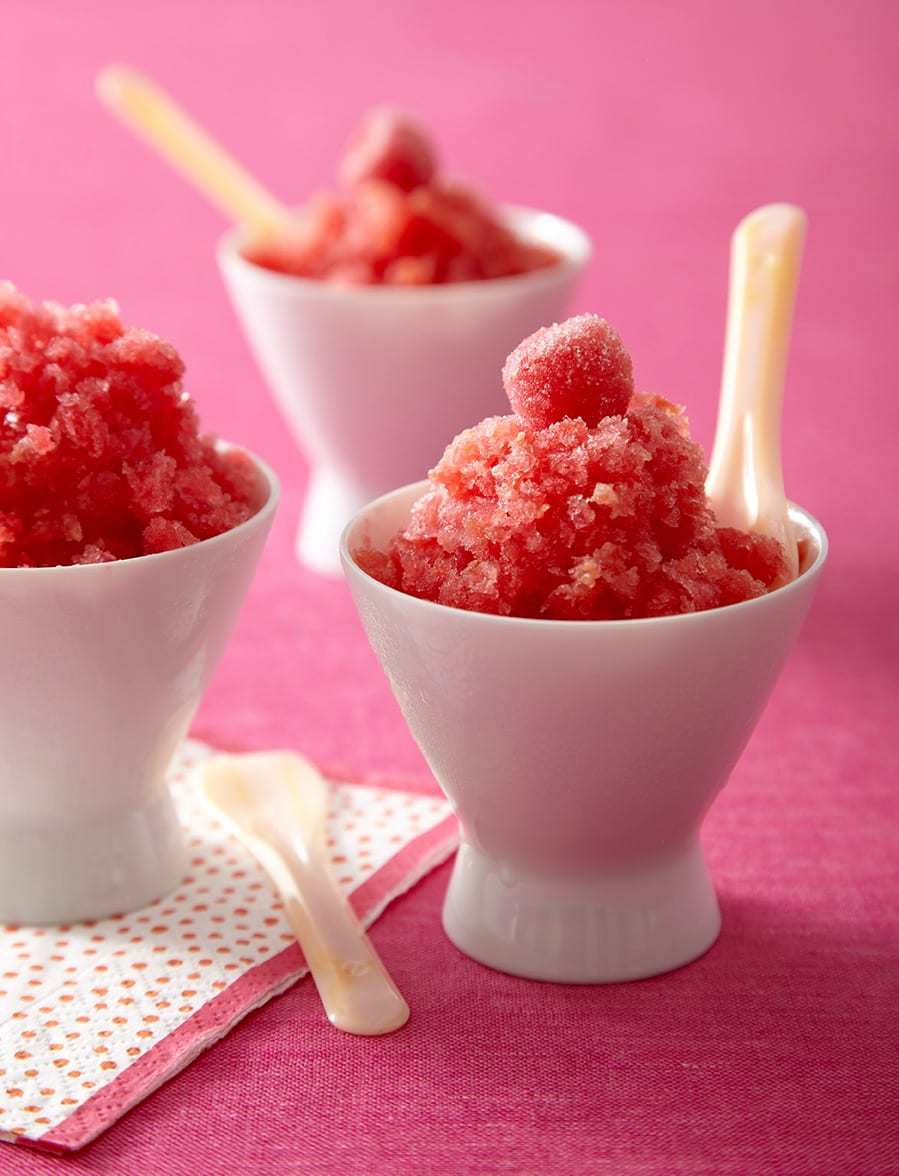 What is the difference between sweet and sour cherries?
Before you get started, it's good to know that all cherries are not created equal when it comes to a tart cherry granita. Make sure you know the difference between sweet and sour cherries before running to the store.
For this particular yummy shaved ice recipe, you'll want to use sour cherries. Besides the fact that sour cherries are on the tart side of the cherry scale, it's good to know that they are perfect for a frozen dessert or as a juice. Sour cherries are the cherry of choice for my frozen granita recipe because it is perfectly balanced with a little touch of sugar and hint of lime to bring out that cherry flavor. Some sour cherry varieties you might come across include Montmorency, Richmond, Morello and North Star.
Tart cherry lime granita uses sour cherries for a homemade granita that packs a flavorful punch.
While overwhelming when eaten alone, a sour cherry is preferable to a sweet cherry when making desserts. They hold their shape when baked in a pie or simmered for a sauce, and are lovely chopped into baked fruit crisps or used as juice. On the flip side, sweet cherries typically turn mushy when they are baked. Instead, try sweet cherries out on a fresh salad or a no-bake dessert! Some sweet cherry varieties include Bing, Rainier and Sweetheart.
Pitting cherries:
Before you plop your sour cherries into your food processor or blender, you're going to need to pit them. There are a few different ways to go about this. If you don't already have one, I recommend investing in a good cherry pitter. They're great for cherries and can be used for foods like olives as well.
If you'd like to take a different route, you can pit your cherries for your tart cherry ice the old-fashioned way. Get ready to sit down, grab a bowl and a toothpick and turn up some music -- pitting cherries is fun and simple once you get the hang of it. After rinsing and de-stemming your cherries, simply insert a toothpick into the stem end of your cherry. When you hit the pit, twist the toothpick around the pit and then pop it out. Voila! You've just pitted your first cherry.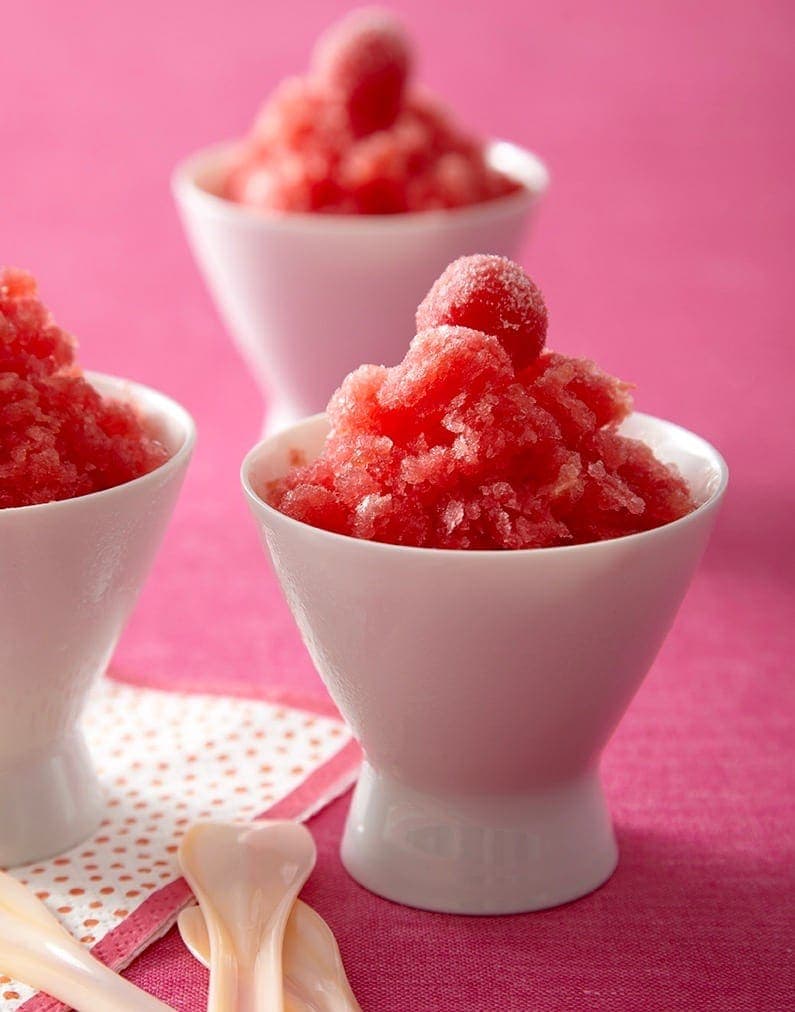 Many sour cherries come frozen and already pitted. They have a very short season in the summer so it's nice to keep a bag in your freezer for use throughout the warm months, and even into the holidays when you want to make a sour cherry pie. For this tart cherry lime granita I like to order them from Frisk Farms and you can call the number here. Or you can order from Frank Farm online.
This is a great sour lime shaved ice recipe you can make at home without an ice cream maker and without anything other than your freezer.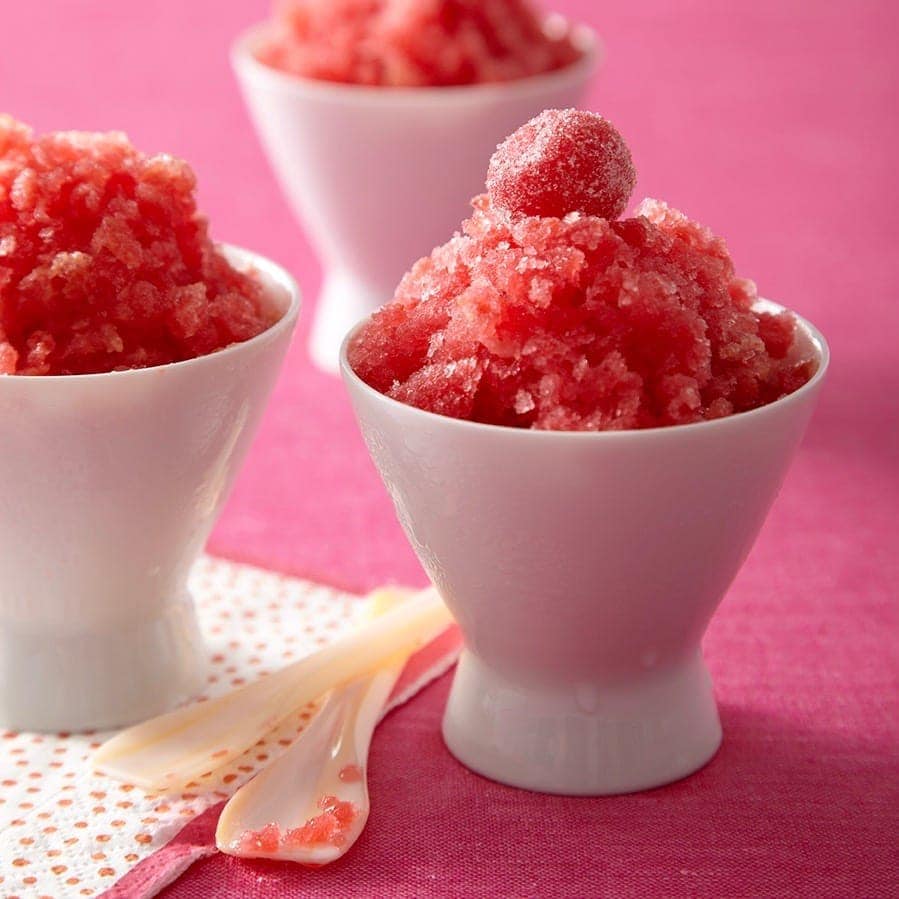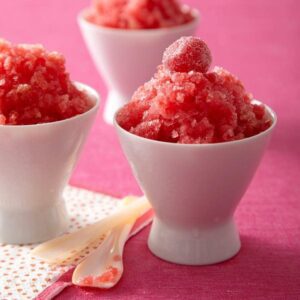 Tart Cherry Lime Granita Recipe
Tart Cherry Lime Granita is an easy summer frozen dessert for beautiful hot days. It makes your taste buds happy and your mouth pucker.
Ingredients
⅔

cup

sugar

2

cups (10oz)

fresh or frozen pitted tart cherries, thawed

¼

cup

lime juice
Instructions
Dissolve sugar in 1 ½ cups water in a saucepan over medium heat; let cool. Purée cherries and lime juice in a food processor or blender until smooth.

Add cooled syrup to cherry mixture. Pour into a shallow pan or baking dish and freeze until solid, 6 hr or overnight. Use a fork to scrape ice into a granita-like consistency and serve topped with a sugared cherry, if desired.
Notes
Tart and sour cherries are smaller than sweet cherries and available all summer.
Nutrition
Calories:
103
kcal
Carbohydrates:
26
g
Potassium:
140
mg
Fiber:
1
g
Sugar:
24
g
Vitamin A:
40
IU
Vitamin C:
6.4
mg
Calcium:
8
mg
Iron:
0.2
mg
Other homemade recipes for summer besides this tart cherry lime granita:
Mandarins Frozen Smoothie Pops
Fruit and Cream Icebox Cake
Summer Melon Dessert with Coconut Sauce
No-Bake Lemon Icebox Pie
Refreshing & fun drink recipes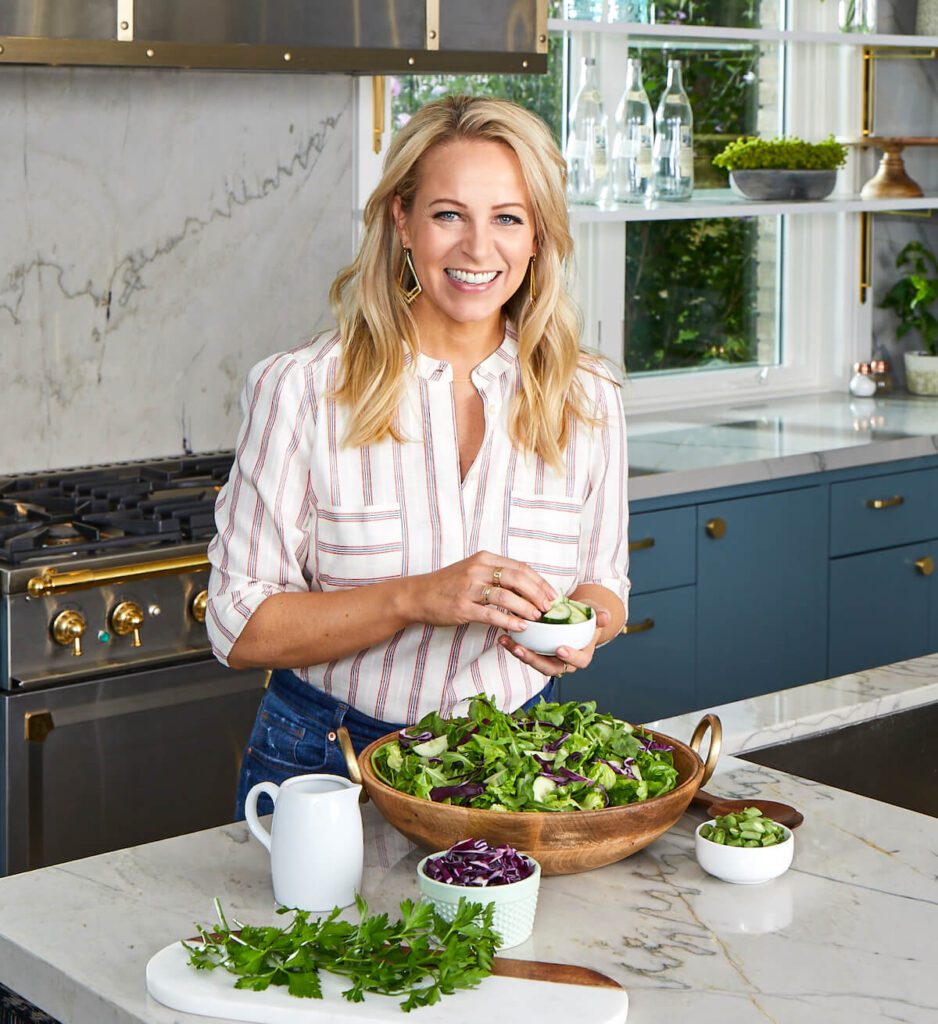 About Tara Teaspoon
I've been in the food publishing business for over 20 years, creating recipes & food-styling for magazines, books, television & advertising. Order my new cookbook & stick around for amazing things to eat.
Recipe Tara Teaspoon. Photography Yunhee Kim. Prop Styling Deborah Williams. Food Styling Tara Teaspoon. Recipe originally published in LHJ 08/10.